Everyone needs a delicious double chocolate chip muffin recipe, and this gluten free one is just that! The perfect fluffy and chocolatey muffins – you wouldn't know they were GF. Give them a go!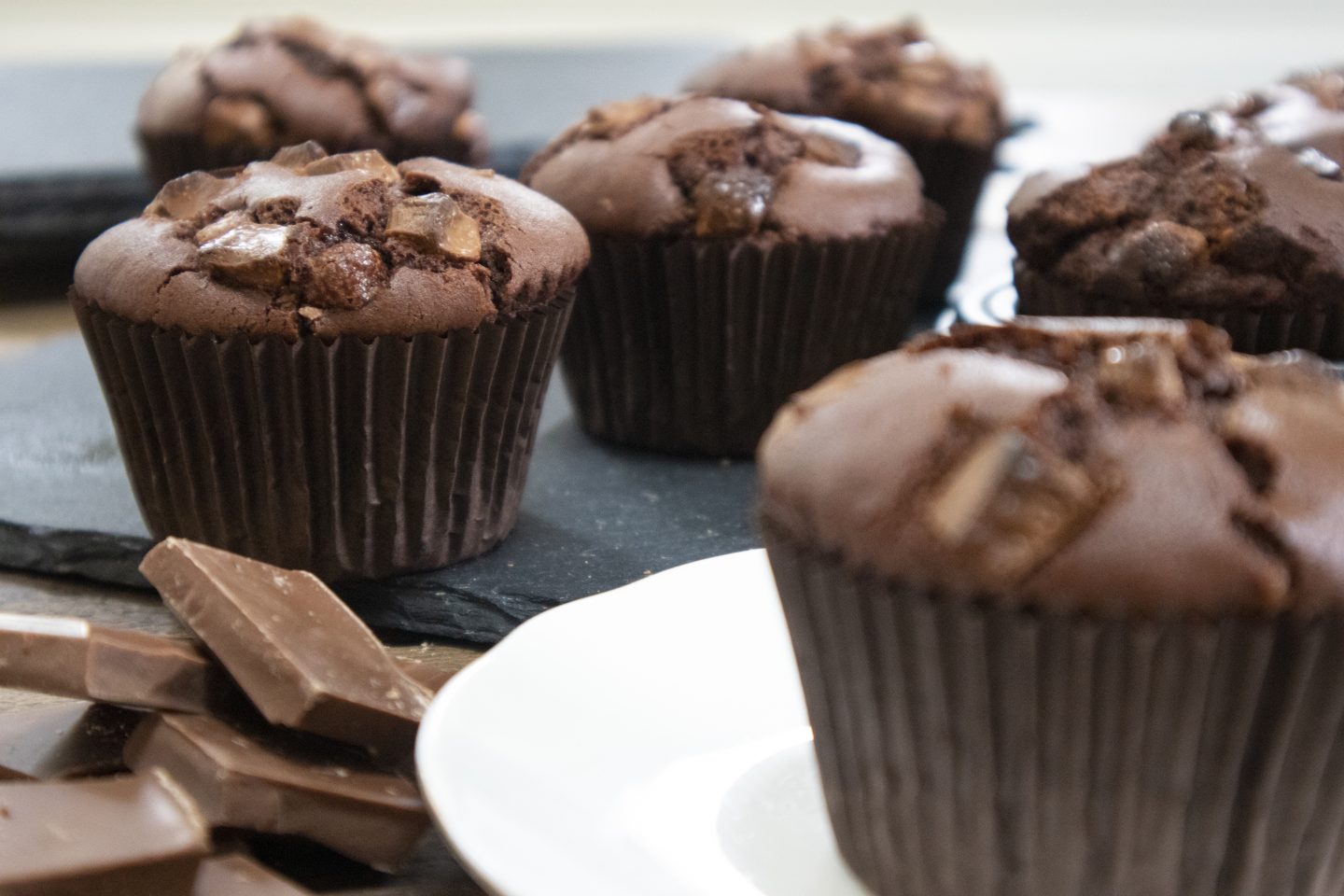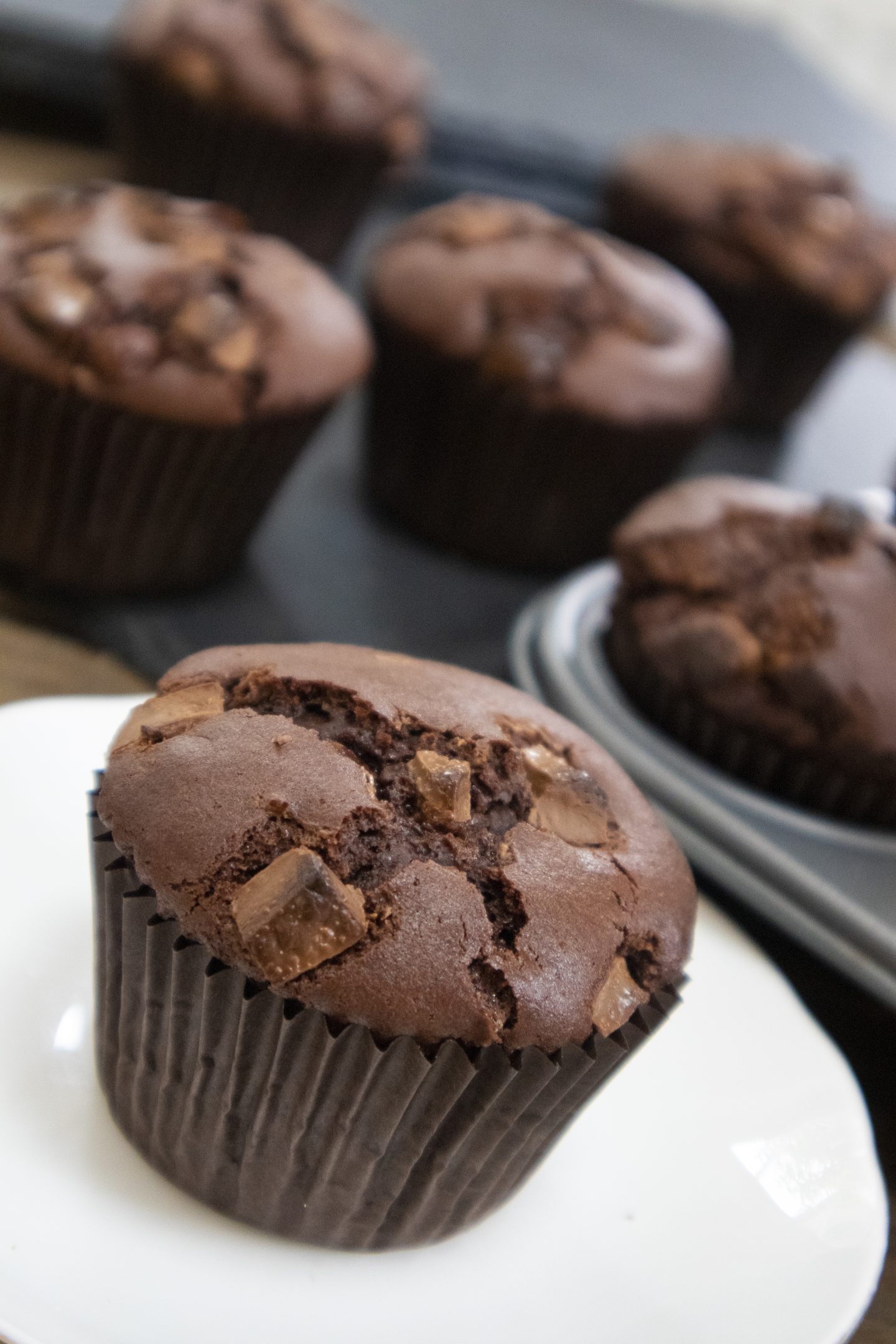 INGREDIENTS
175g gluten free self raising flour (I am using Doves Farm)
20g cocoa powder
1/2 a teaspoon of baking powder
150g caster sugar
A pinch of salt
1 medium egg
80ml vegetable oil
100ml milk (dairy free works for this too)
1 teaspoon vanilla extract
200g chocolate chips (can use a mix of dark, milk or white) – plus 20g extra chocolate chips to top
You will need:
Muffin tray
Paper muffin cases
METHOD

Preheat the oven to 200C / Gas Mark 6. Prep a muffin tray with your muffin cases (this recipe makes approximately 10 muffins).
In a mixing bowl, combine all the dry ingredients (flour, cocoa, baking powder, sugar & salt).
In a jug or bowl, combine the vegetable oil, milk, egg and vanilla essence and whisk well to combine.
Add the egg/milk mixture to the dry ingredients and mix with a spoon or fork to combine.
Once you have a smooth batter, add the chocolate chips and stir through.
Fill your prepped muffin cases about 3/4 of the way full, leaving them a little room to rise. Top each muffin with a few of the extra chocolate chips.
Bake in your preheated oven for 15-20 minutes until firm on the top, and when a skewer is poked through, it comes out clean.
Enjoy!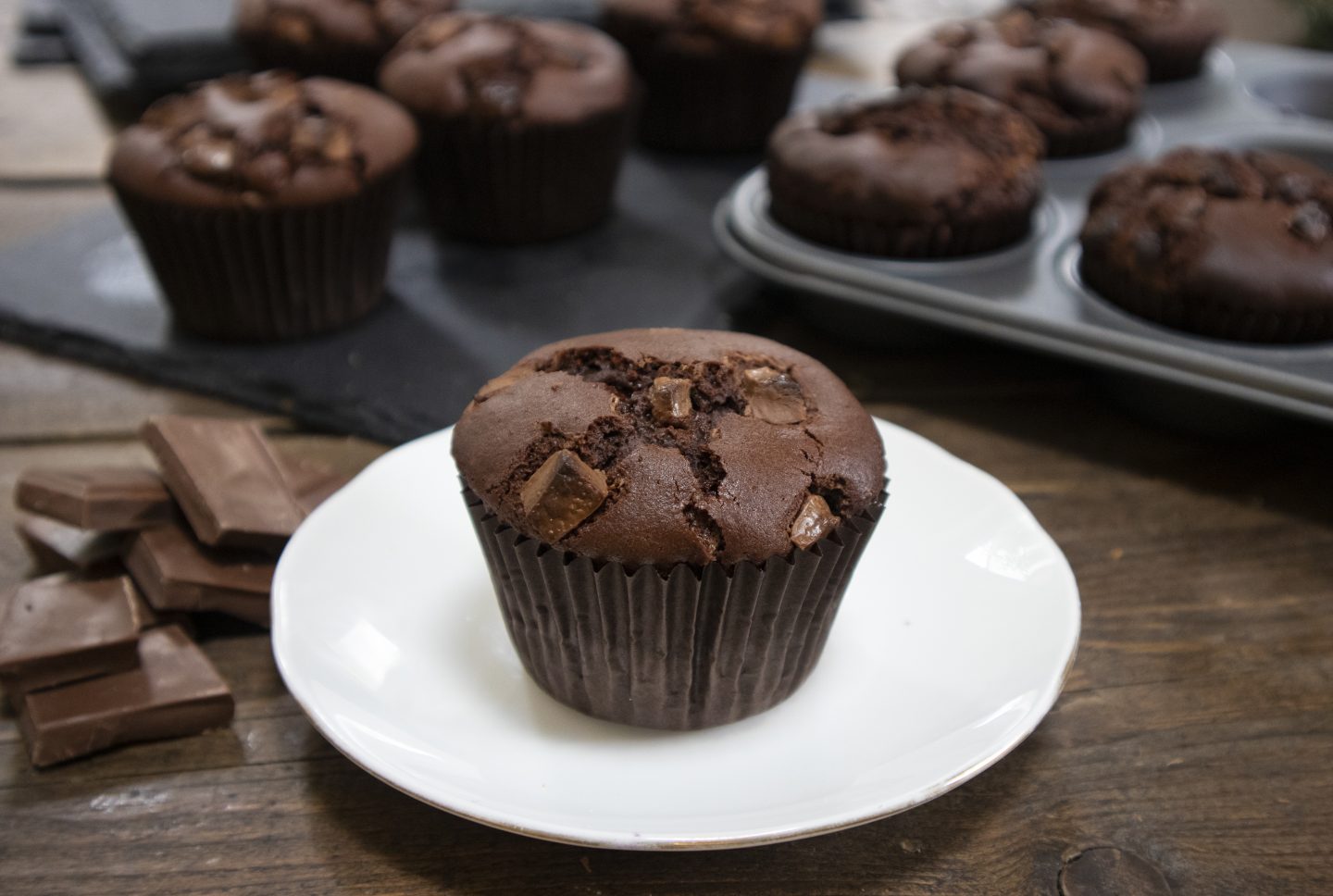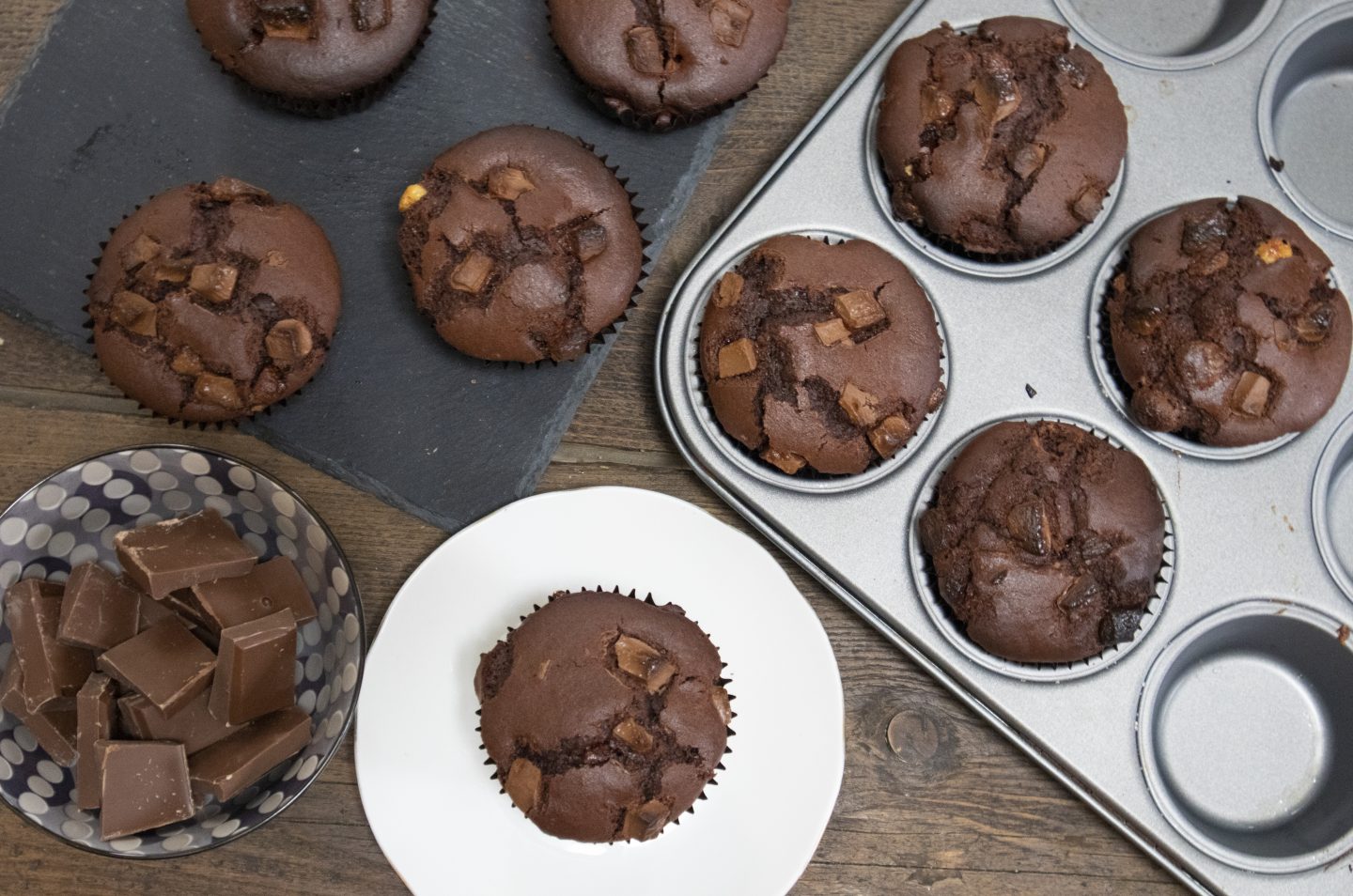 Once cooled, these work great heated in the microwave for about ten seconds, to bring back that incredible moist sponge and gooey chocolate chunks!
Hope you love this recipe as much as I do!
K
X