The easiest and most delicious gluten free blueberry muffins. These tasty muffins come out light and fluffy every time using this simple recipe.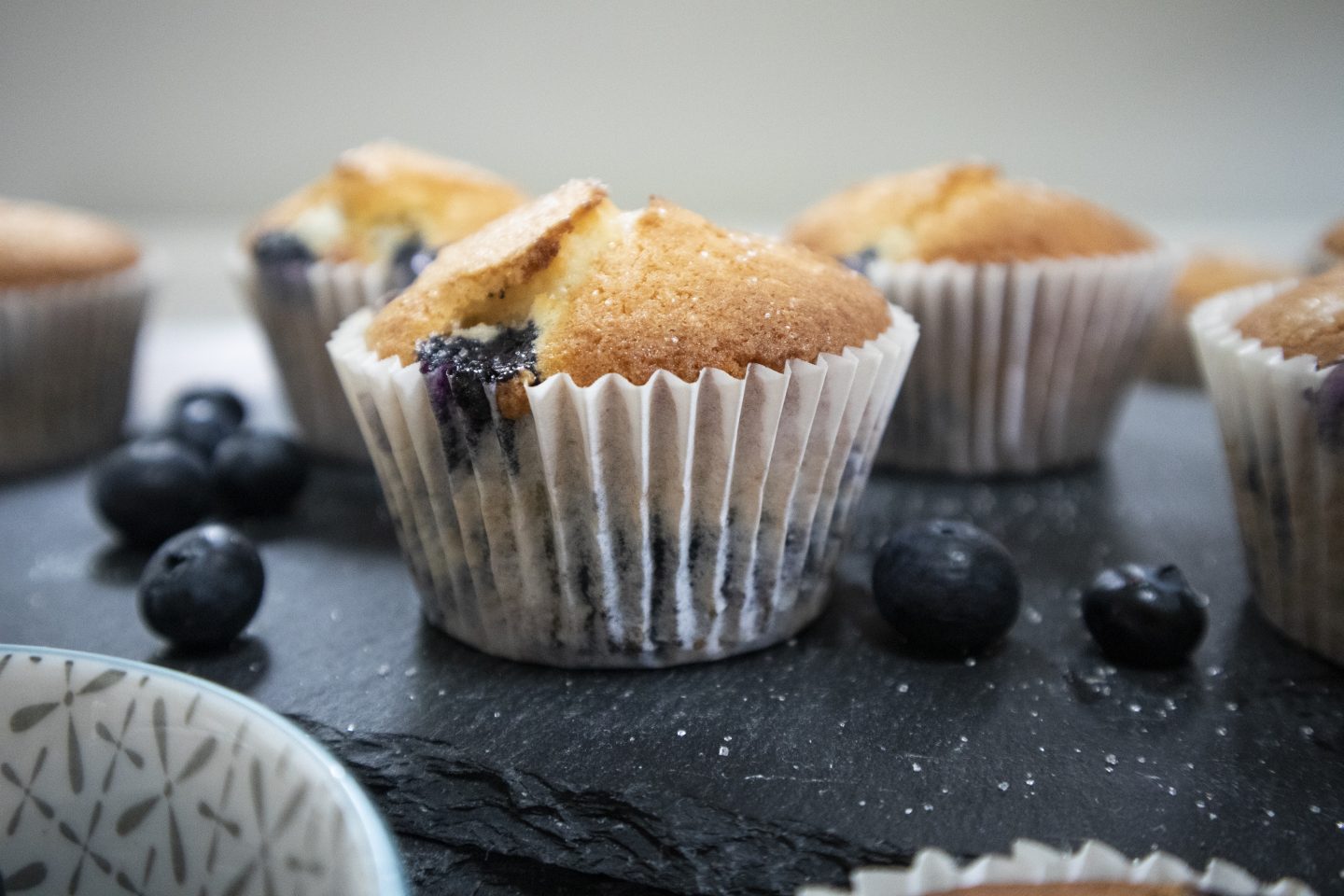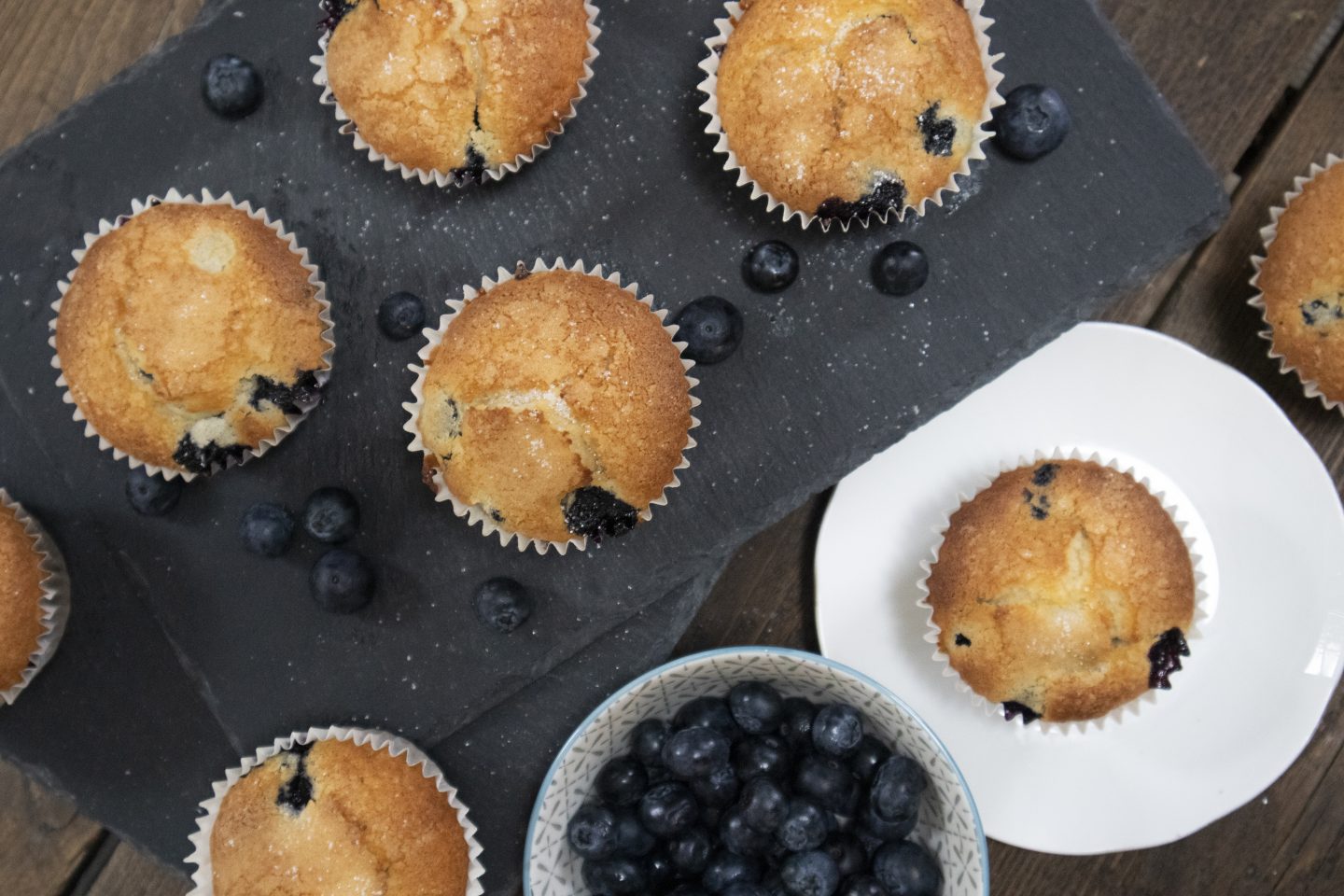 INGREDIENTS
195g gluten free self raising flour
1/2 a teaspoon of baking powder
150g caster sugar
1 tablespoon of granulated sugar to top
A pinch of salt
1 medium egg
80ml vegetable oil
100ml milk (dairy free works for this too)
1 teaspoon vanilla extract
200g fresh blueberries
You will need:
Muffin tray
Paper muffin cases
METHOD

Preheat the oven to 200C / Gas Mark 6. Prep a muffin tray with your muffin cases (this recipe makes approximately 10 muffins).
In a mixing bowl, combine all the dry ingredients (flour, baking powder, sugar & salt).
In a jug or bowl, combine the vegetable oil, milk, egg and vanilla essence and whisk well to combine.
Add the egg/milk mixture to the dry ingredients and mix with a spoon or fork to combine.
Once you have a smooth batter, add the blueberries and stir through.
Fill your prepped muffin cases about 3/4 of the way full, leaving them a little room to rise. Sprinkle the tops of each muffin with a pinch of granulated sugar (this will help to give them a crispy sweet top).
Bake in your preheated oven for 15-20 minutes until just browning on the top, and when a skewer is poked through, it comes out clean.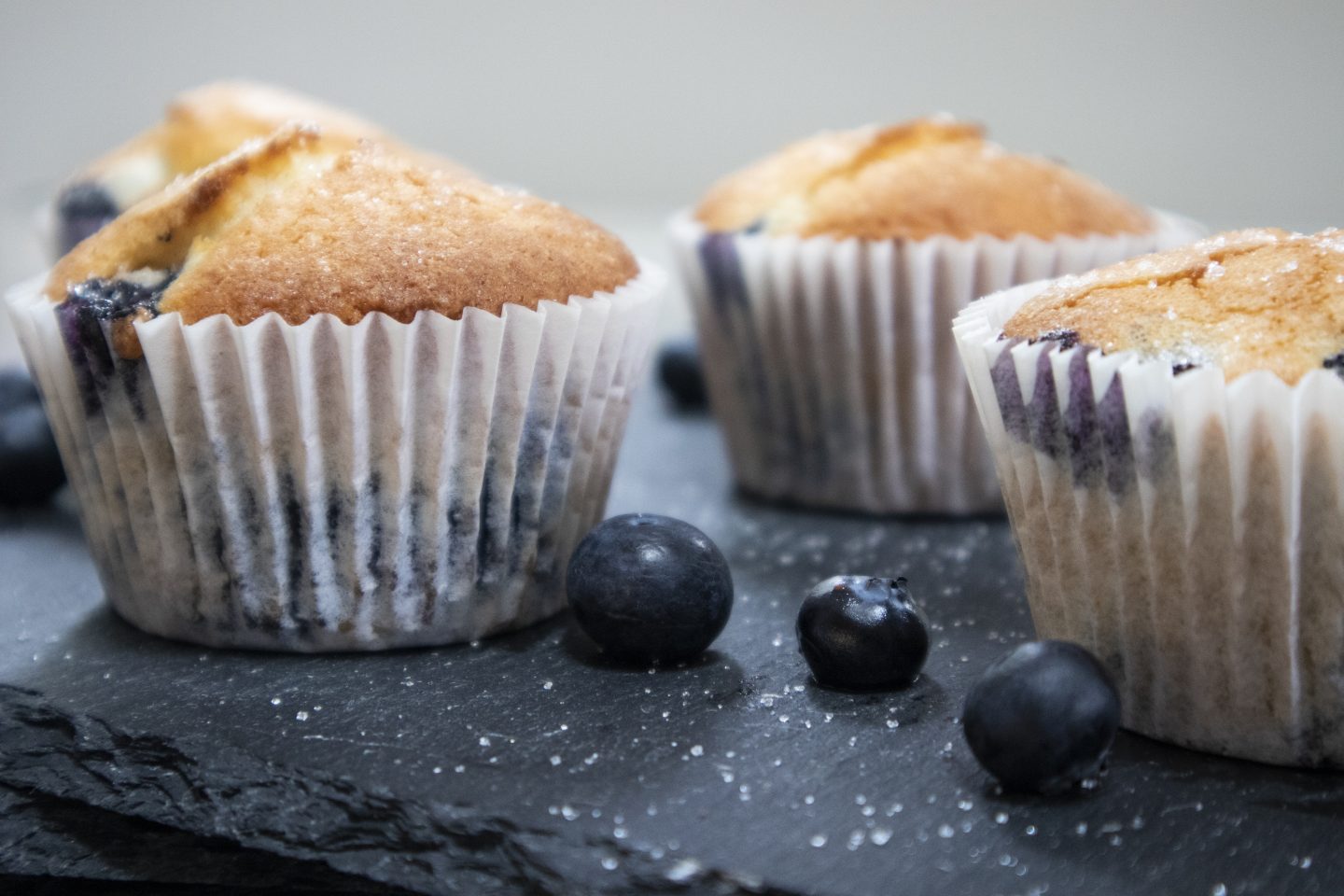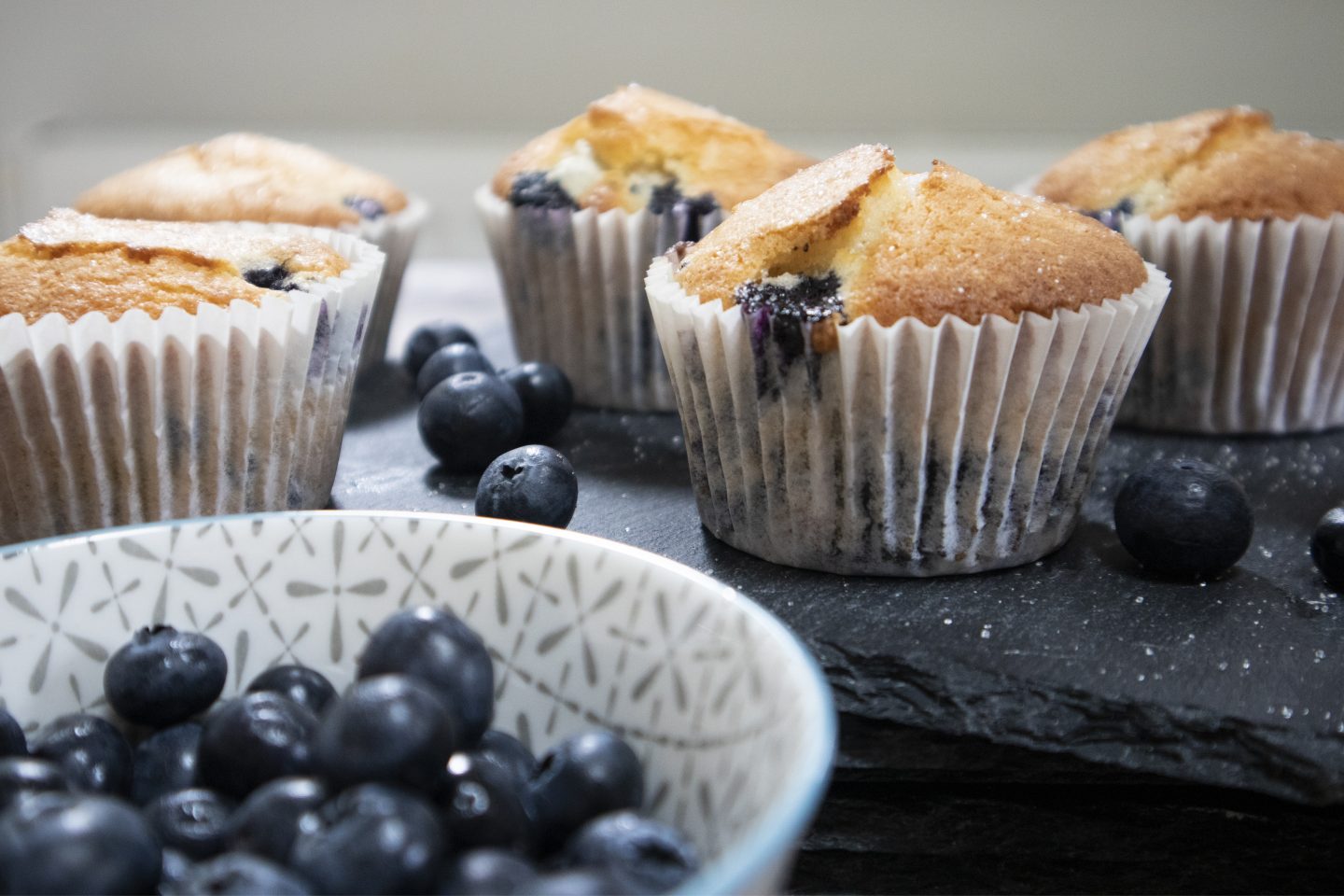 I hope you love this staple gluten free muffin recipe as much as I do!
K
X