The most incredibly moist, deliciously rich and gooey gluten free chocolate cake. You wouldn't know it was suitable for coeliacs! Perfect for a birthday or celebration – you can't go wrong with the ultimate chocolate cake.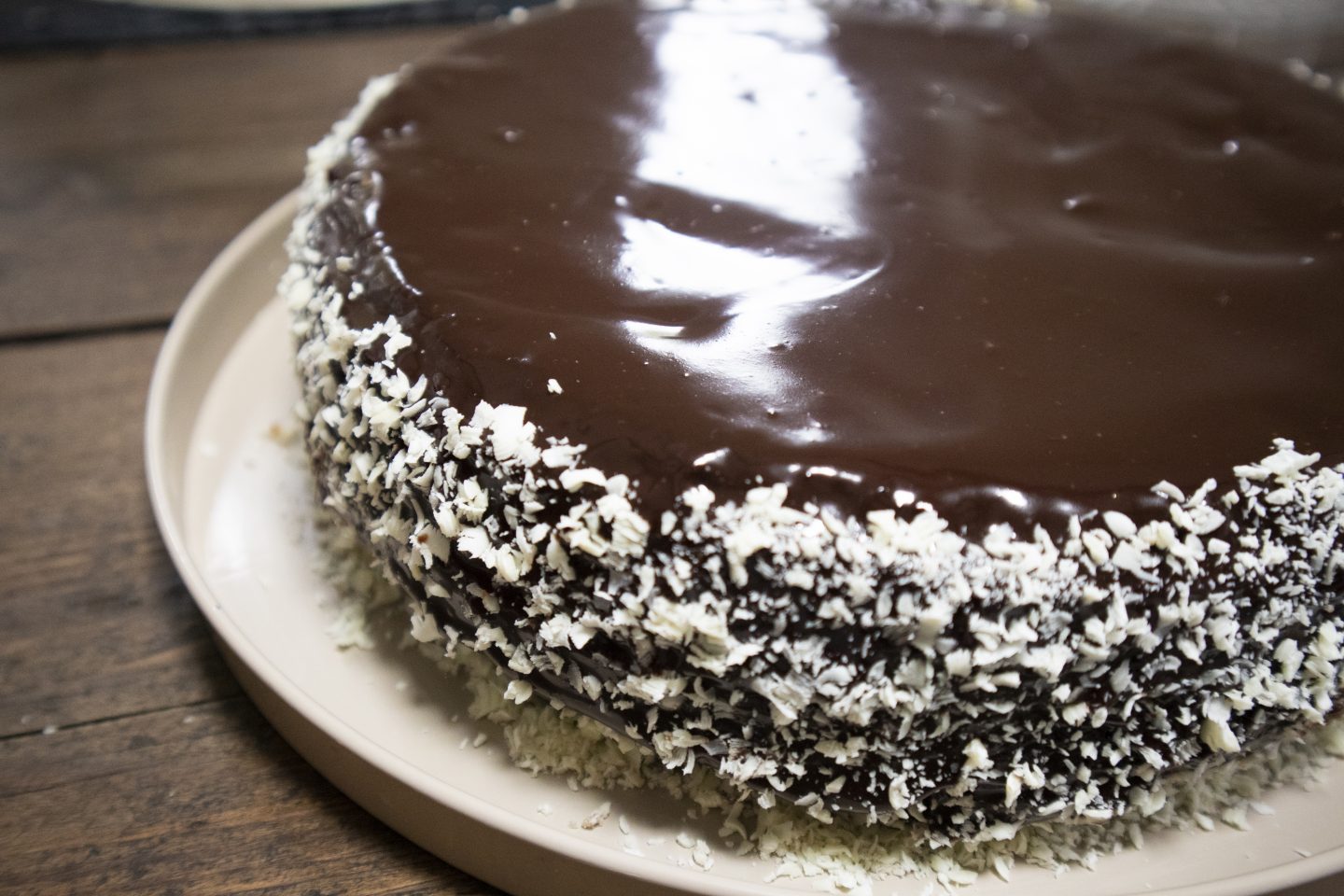 INGREDIENTS
400g caster sugar

120ml vegetable oil

225ml buttermilk

2 eggs

3 tablespoons unsweetened cocoa powder

2 teaspoons bicarbonate of soda

2 teaspoons vanilla extract

225ml boiling water

250g gluten free plain flour (I am using Doves Farm)
For the icing:
200g caster sugar
60g unsweetened cocoa powder
4 tablespoons milk
50g butter
1 teaspoon vanilla extract
To finish:
A couple of pieces of white chocolate for shaving / decorating
METHOD
Preheat oven to 180C / Gas Mark 4. Grease and line a 20x30cm tin. In a bowl, combine the buttermilk and bicarbonate of soda. Set aside in a warm place.
In a large bowl, mix together the caster sugar, eggs, cocoa powder, oil and vanilla until well combined. Stir in the boiling water, then gradually beat in the gluten free flour. Stir in the buttermilk mixture.
Pour cake mixture into prepared tin. Bake in the preheated oven for 30 minutes, or until a skewer can be inserted into the centre of the cake and come out clean. Set aside to cool.
To make the icing – in a saucepan, combine the sugar, cocoa powder, milk, butter and teaspoon vanilla extract. Bring to the boil, and bubble for 1 minute. Remove from the heat. Using an electric whisk / mixer, beat the icing for a few minutes, or until it thickens to spreading consistency. Pour over your cooled cake and serve.
Decorate as you please with more chocolate – I chose white chocolate shavings.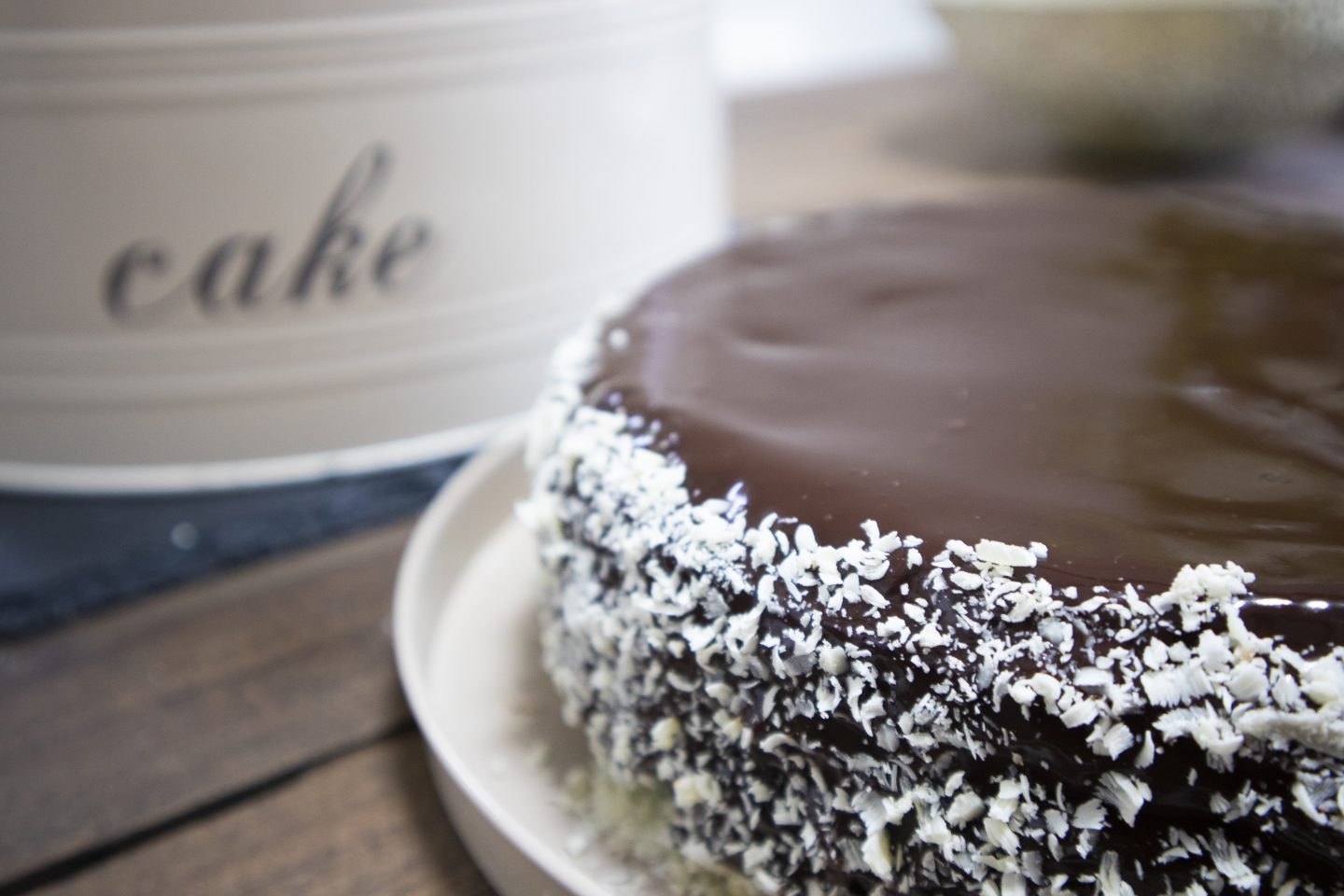 You will LOVE this cake for any occasion. Let me know if you try this recipe and what you would like to see next?!
K
X