Fragrant and full of flavour, this gluten free, vegetarian and vegan friendly meal will keep you full, reheat well and leave you feeling warm from the inside out. Enjoy this tasty moroccan inspired chickpea and sweet potato stew in the comfort of your own home.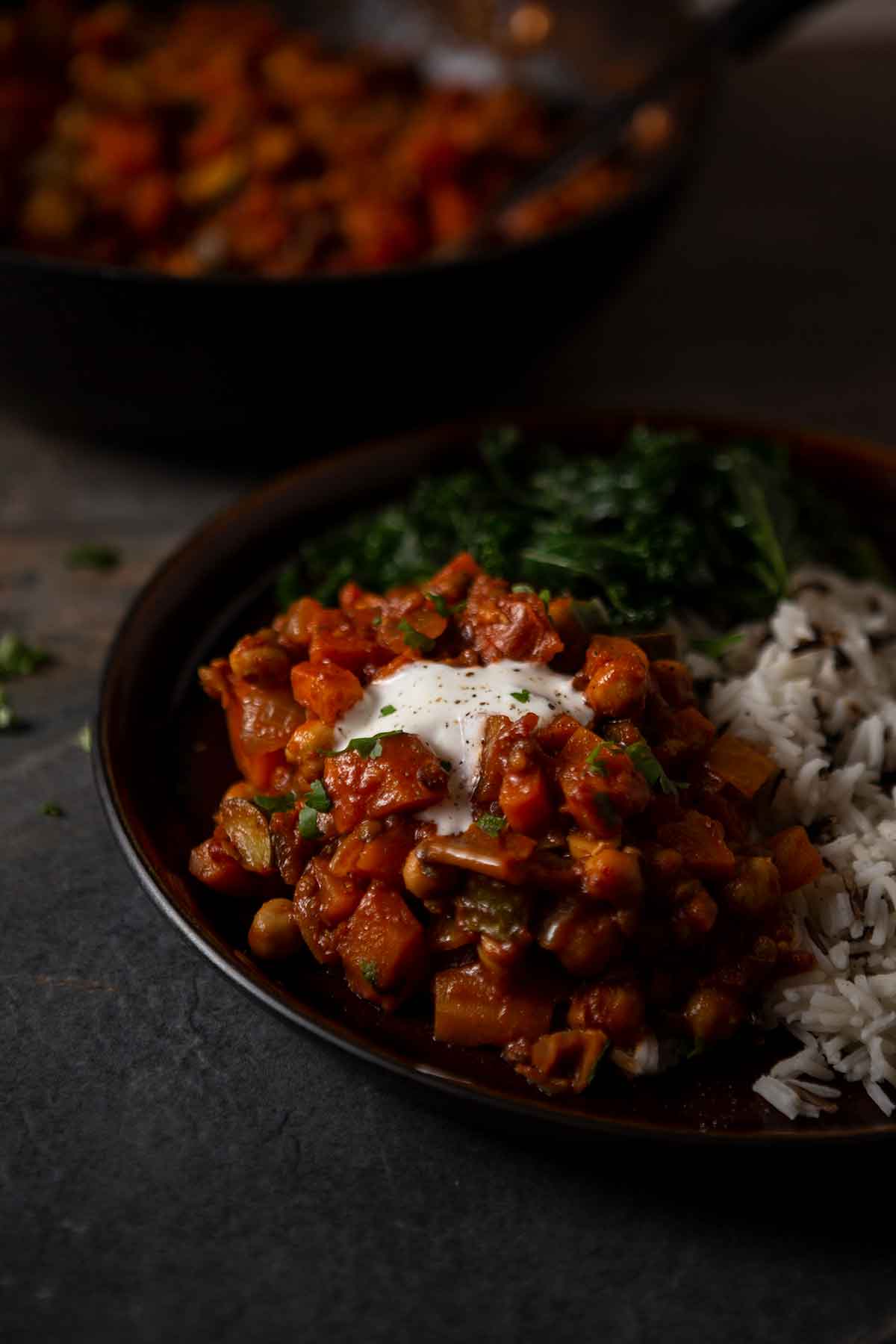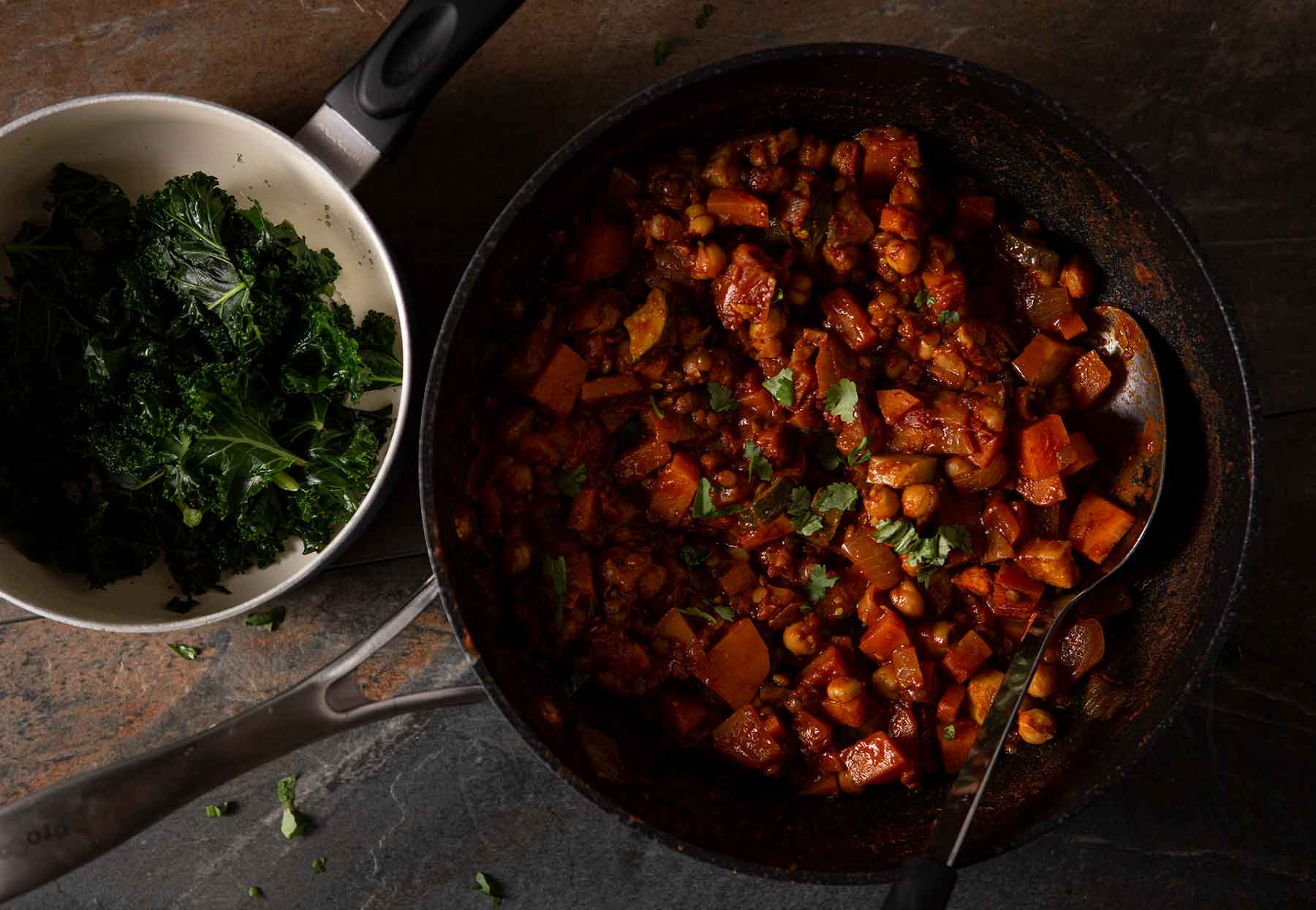 Ingredients
2 sweet potatoes
50g lentils
1 white onion (diced)
1 carrot (peeled and diced)
1 courgette (diced - optional)
1 tin of chickpeas (drained)
500ml of vegetable stock
2 garlic cloves (crushed)
1 tin chopped tomatoes
2 tsp ras el hanout
1 tsp cayenne pepper
½ teaspoon of chilli powder
1 tsp paprika
1 tsp brown sugar
Salt & pepper to taste
2 tbsp olive oil
Instructions
In a large non stick pan over a medium heat, add the olive oil, garlic, onion and carrot and cook for 1-2 minutes before adding all the spices (ras el hanout, cayenne, chilli, paprika) and fry for 1 minute until fragrant.
Stir through the diced sweet potato and lentils to coat. Add the tomatoes, stock and courgette pieces if using. Add the sugar and a generous helping of salt & pepper.
Allow to bubble for 20 minutes until the sweet potato is softening. Stir through the chickpeas and cook for another 10 minutes until all the ingredients are cooked through and well combined.
Serve up with your choice of rice, potatoes, pittas or greens! 
Enjoy!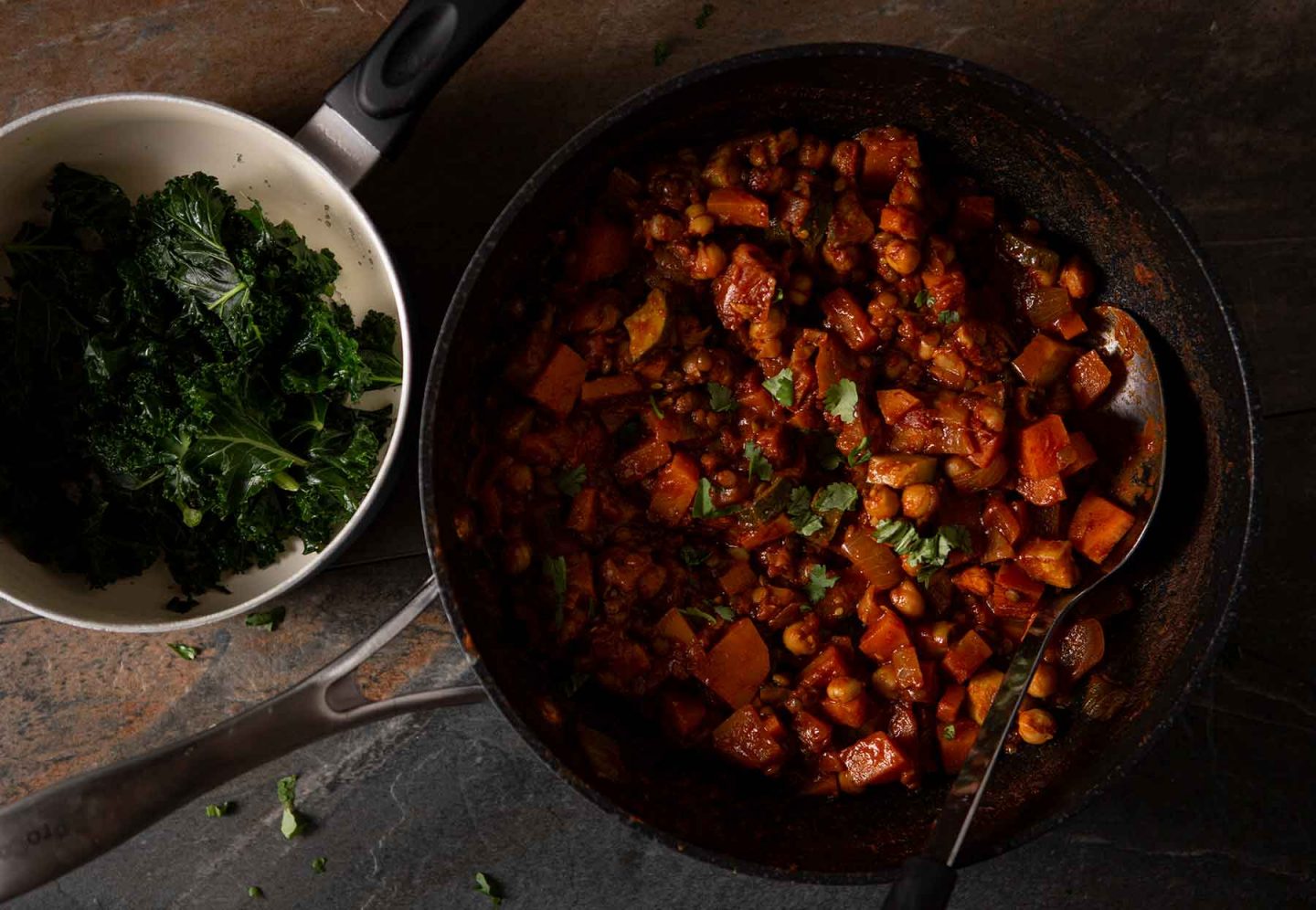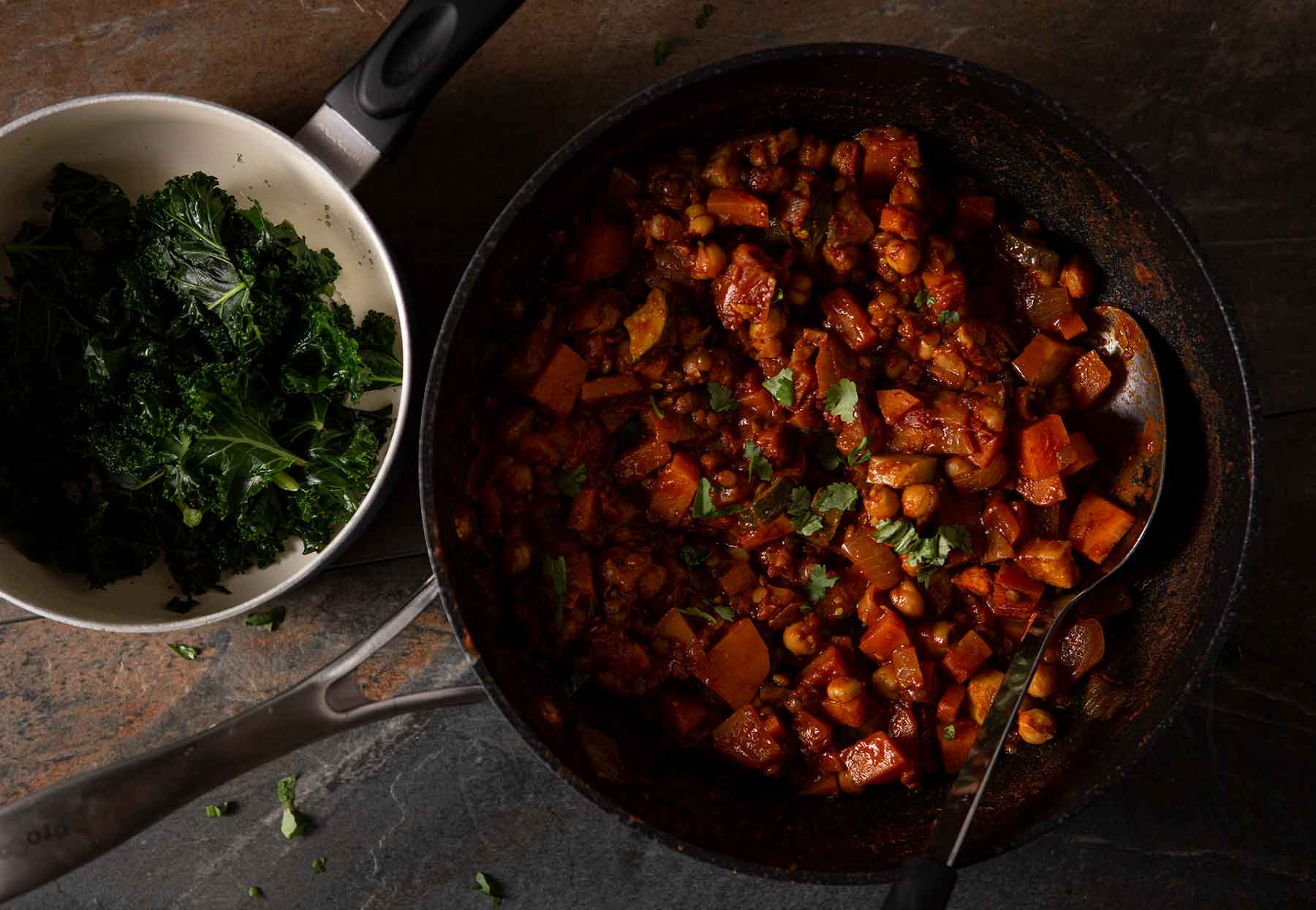 I hope you love this recipe, and please tag me on social media if you make it!
K
X