This cake is moist and delicious thanks to the addition of fruit. Coeliac or not, you will love this gluten free apple and blackberry loaf!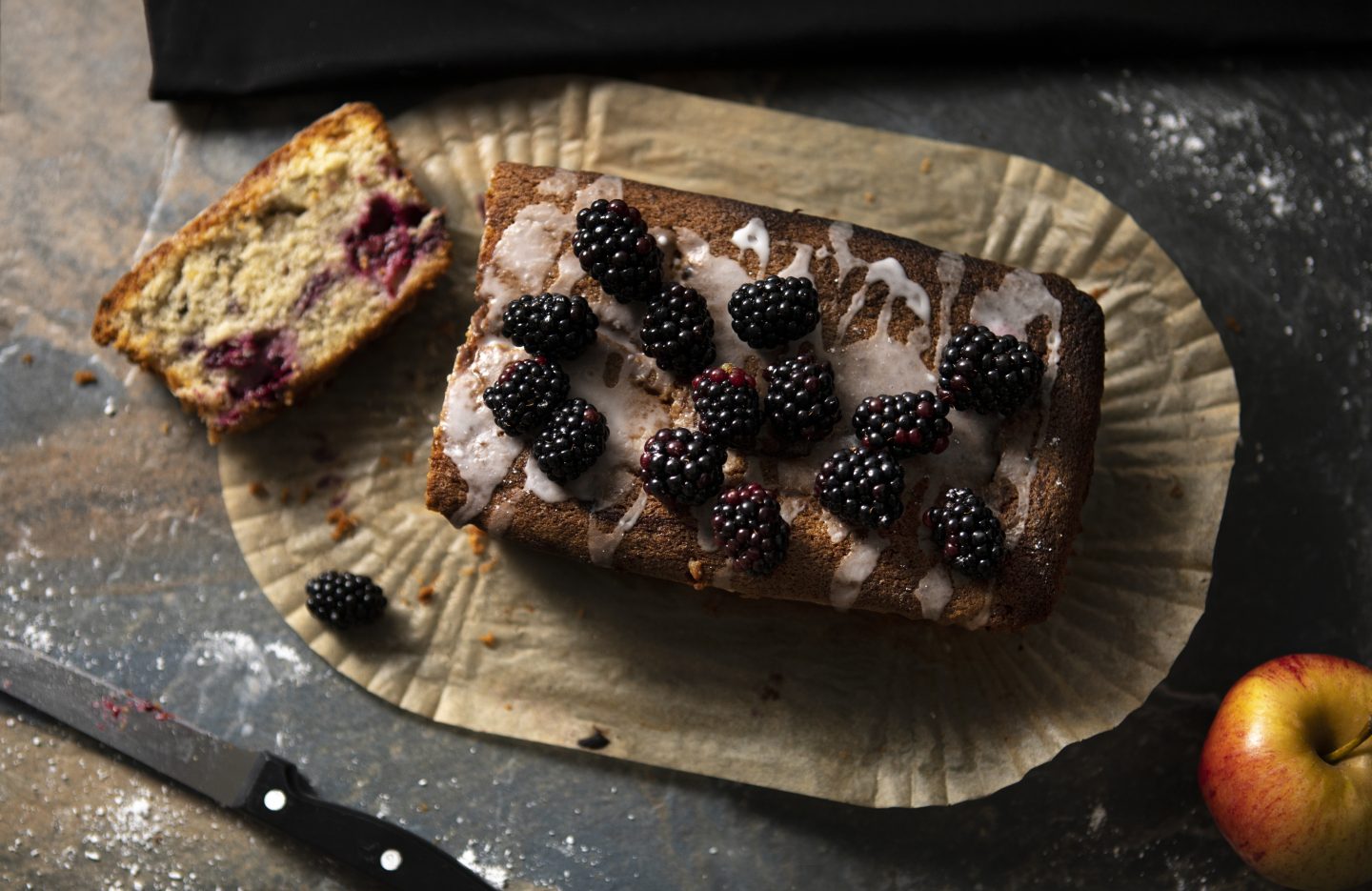 INGREDIENTS
200g blackberries
1 apple
150g unsalted butter
150g caster sugar
160g gluten free self raising flour (I am using Doves Farm)
40g ground almonds
2 eggs (beaten)
Vanilla essence (max a couple of drops)
1/2 a teaspoon baking powder
1/2 a teaspoon of ground cinnamon
2 tablespoons additional gluten free plain flour
100g icing sugar (and water to mix)
METHOD
Preheat the oven to 180C / Gas Mark 4. Prep and line a standard loaf tin.
Wash the blackberries, set a few whole ones aside to decorate later, and chop the rest into halves and throw into a bowl. Peel and chop the apple in small chunks (too large and they will be too heavy and sink to the bottom of the cake) add these in with the blackberries. Toss the fruit with 2 tablespoons of the plain gluten free flour (this will also help them not to sink).
Beat together your butter and sugar until light and fluffy. Add a couple of drops of vanilla essence and beat again. Very gradually add the eggs a little at a time, until fully combined.
Next, add the flour, ground almonds, baking powder and cinnamon and combine well to get a smooth batter.
Add 3/4 of the floured fruit and mix. Pour the mixture into the prepped tin and add the remaining fruit by pushing it into the batter. Bake for approx 40-50 minutes until a skewer can be poked through the sponge and come out clean.
While your cake cools, mix the icing sugar with a little water to create a thick icing. Once the cake is cooled drizzle over and finish with a few fresh blackberries from earlier.
Enjoy!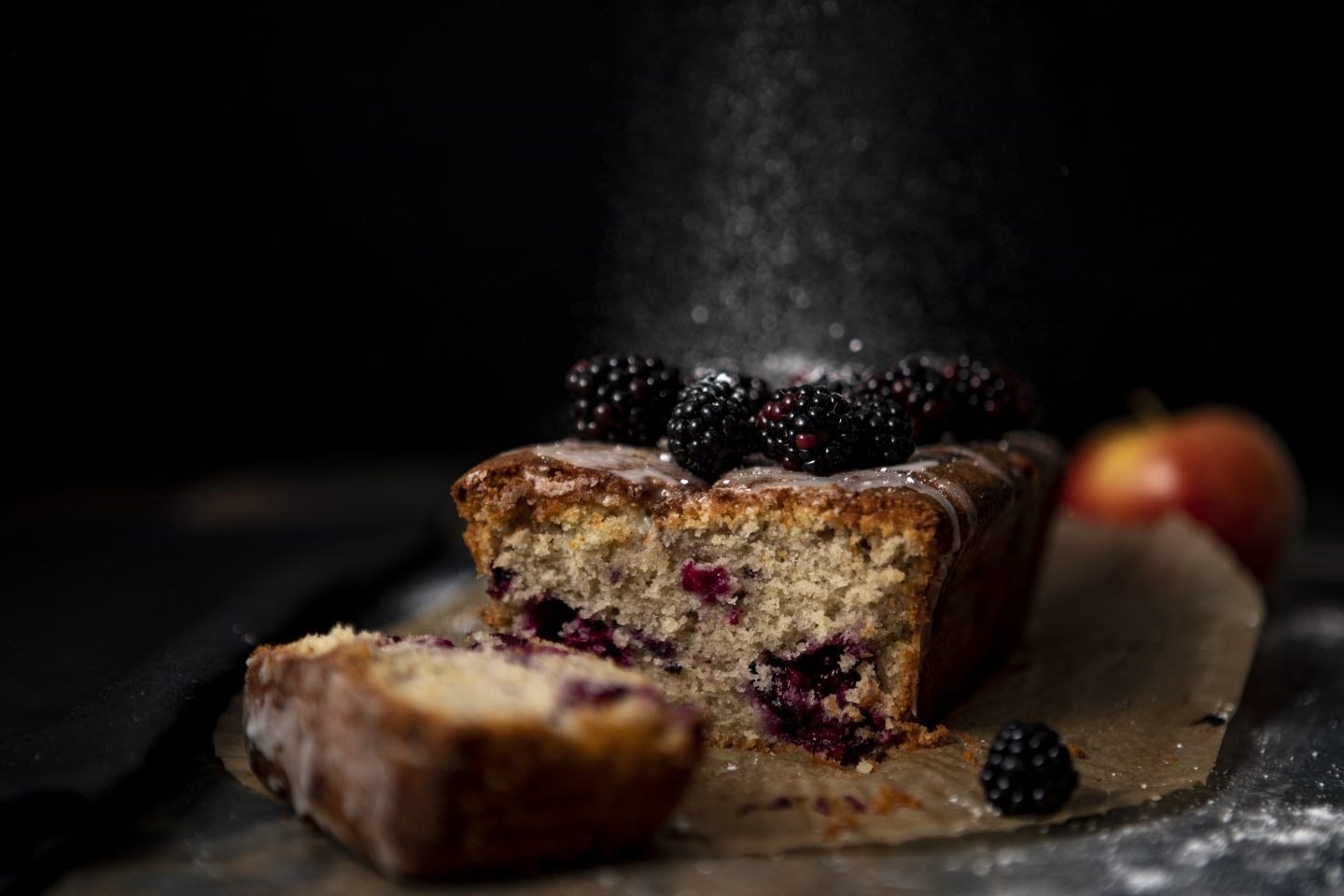 Hope you love this recipe as much as I do!
K
X