The best sticky sausages recipe by my wonderful father and the legend that is Mr Clive B! These are seriously the best sticky cocktail sausages ever and are ridiculously easy to make with just a few simple, gluten free ingredients. I am surprised he is even letting me share this recipe as it has been a 'secret' in our family for as long as I can remember! Perfect for a BBQ, a get together or just a moreish snack. Give them a go!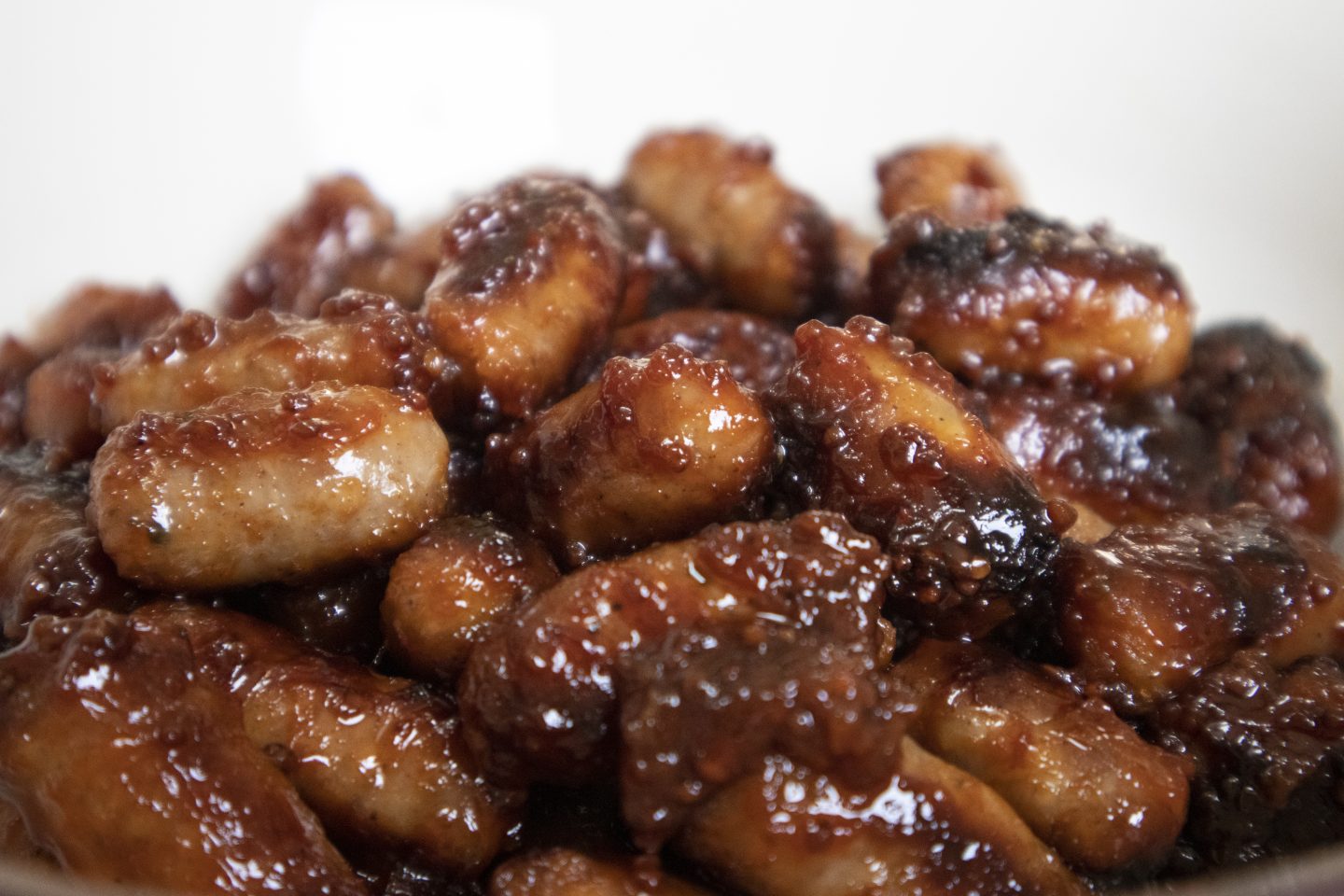 INGREDIENTS
700g gluten free mini sausages or chipolatas (cut into 3) – I am using Morrisons own brand
5 tablespoons ketchup
2 tablespoons honey

1 tablespoon gluten free soy sauce

1 tablespoon of wholegrain mustard
METHOD

Preheat the oven to 200C / Gas Mark 6.
In a medium to large bowl mix together the ketchup, honey, wholegrain mustard and gluten free soy sauce.
Add the sausages to the bowl with the sauce and mix well until coated. Set to one side for at least 30 minutes to marinade slightly.
Lay the sausages on a tray (with the sauce as this will bubble down). I put the sausages on foil as it makes it easier to clean the tray later. Cook for about 30-35 minutes turning a couple of times during cooking. You want the sausages to be golden and sticky and the sauce having reduced down.
Remove from the oven, allow to cool slightly & serve with cocktail sticks.
Enjoy!
This is the best spring / summer recipe and is perfect for serving up at any get together. You will love these!
If you try out this recipe be sure to send me a picture!
K
X