My nan would make this cake for me when I was a little girl, so her recipe became very special to me and the rest of our family. I have adapted the original recipe to make it gluten free and it tastes just as delicious! Light and full of flavour, this simple, quick and VERY easy recipe is great for all the family!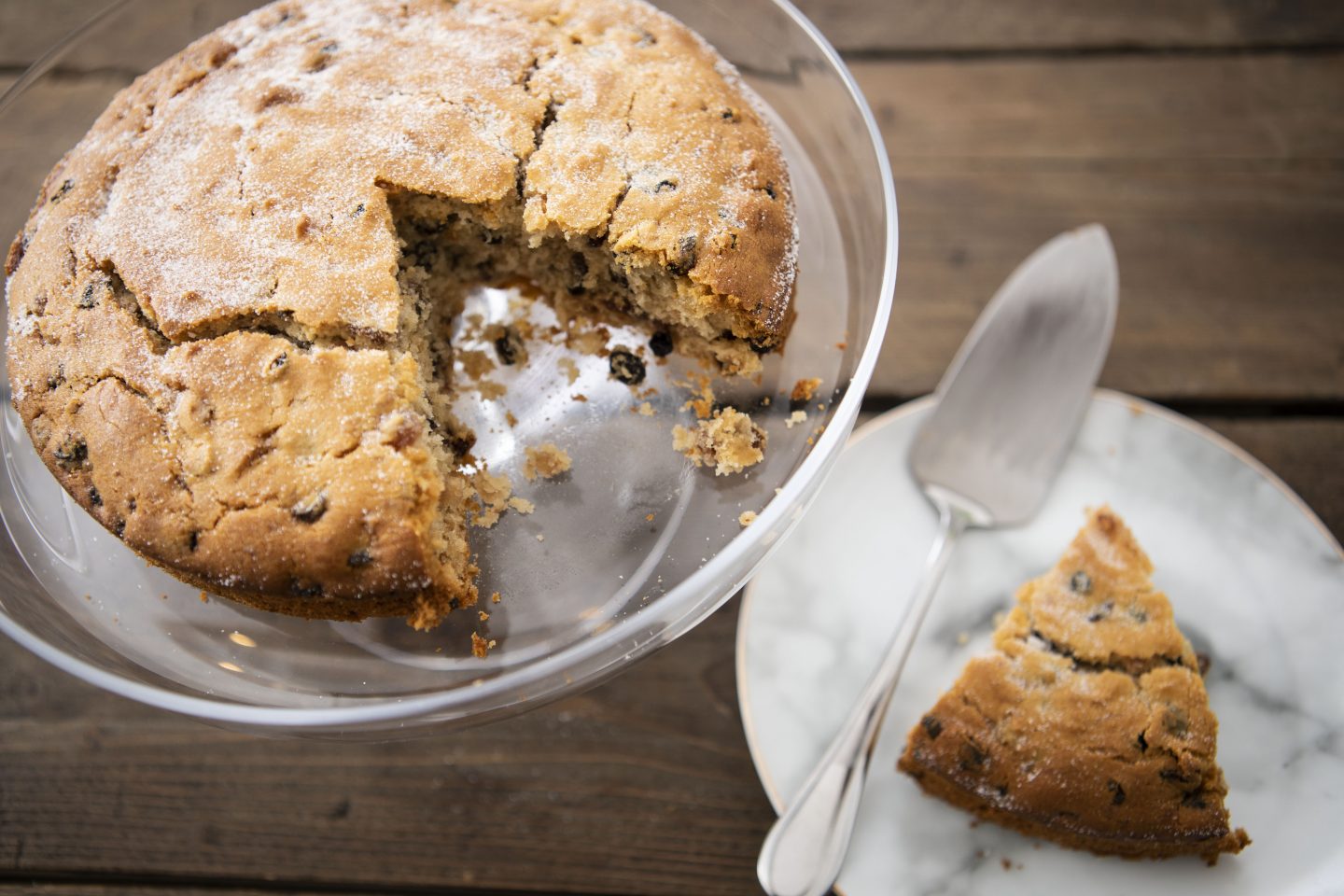 INGREDIENTS
Gluten free self-raising flour blend 8oz / 170g (I am using Doves Farm)
Marg or butter 4oz / 115g
Caster sugar 4oz / 115g (plus more for sprinkling on top)
A pinch of salt
1 egg
1 teaspoon baking powder
6 tablespoons of milk
1 large tablespoon of natural yoghurt
Dried mixed fruit 6oz / 170g
Half a tub of glacé cherries
METHOD
Put all ingredients into a large mixing bowl and beat either with a wooden spoon or an electric whisk for 1 minute. Add more milk if the mixture looks too thick.
Spoon out the mixture into a greased and lined circular tin, approx 6 inch (15cm) across. Sprinkle the top with extra caster sugar for a delicious finish!
Bake for approx 1 hour at Gas Mark 4 / 160 °C. If a skewer poked through the sponge comes out clean, the cake is done.
Best served still warm out the oven with a cup of tea. Enjoy!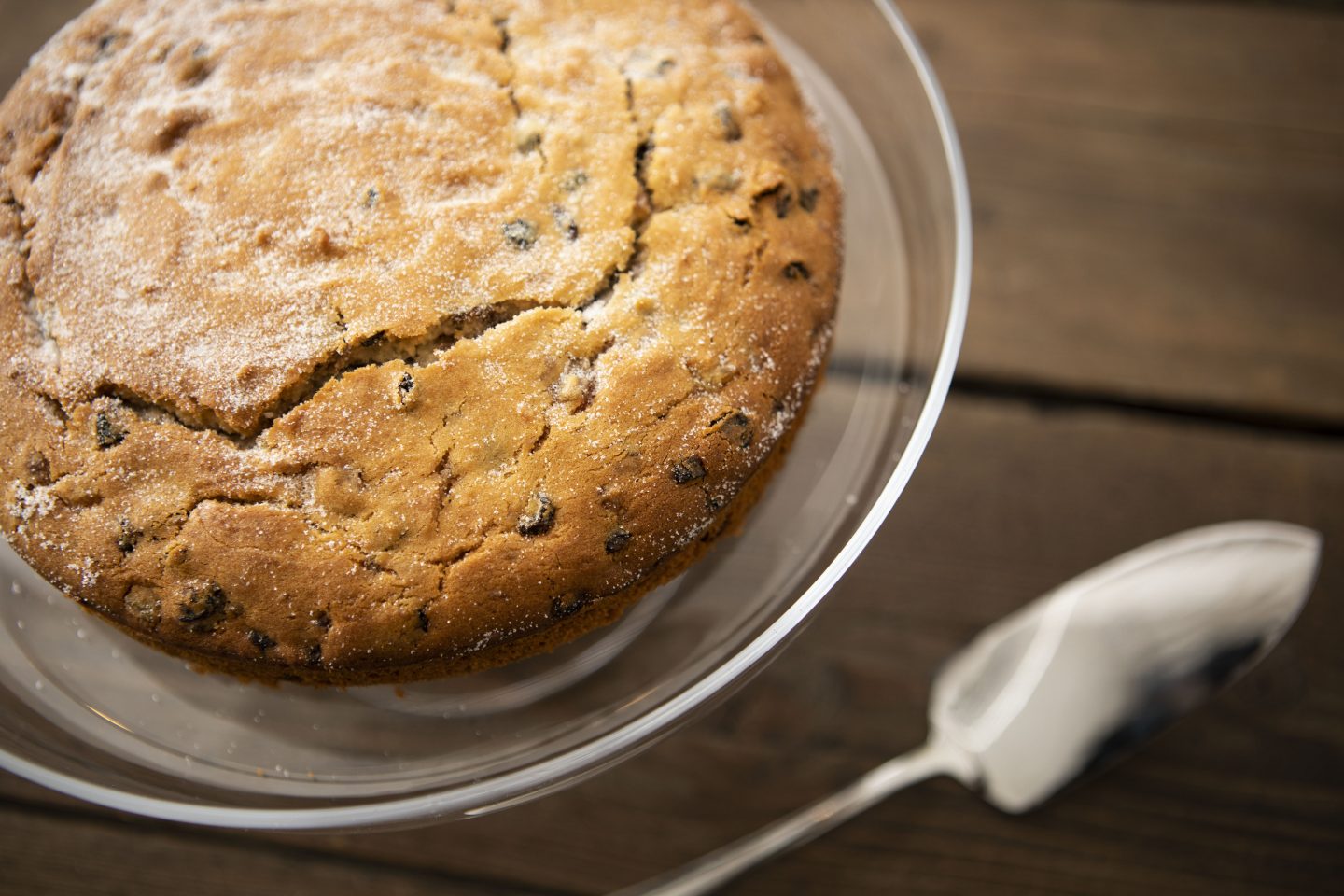 I hope you love this cake as much as we do!
K x