An easy and tasty way to spice up a humble cauliflower. This sweet sticky sauce is a total game changer. I was inspired by a local Cambodian restaurant that serve a version of this (but a lot spicier!!) I have toned it down a little but it still has an authentic Cambodian vibe – it is sweet, tangy, spicy and sticky all one and it is like no other.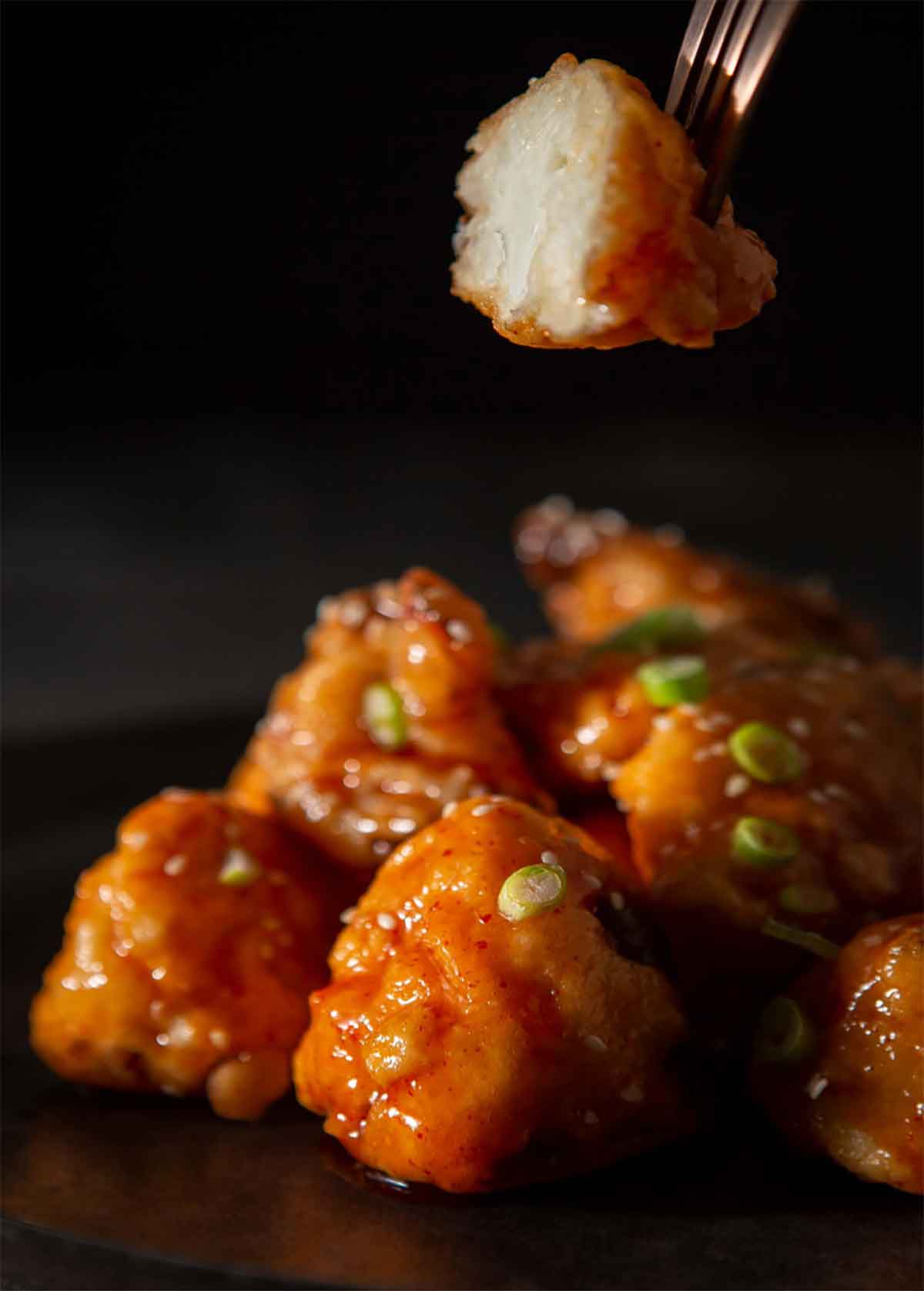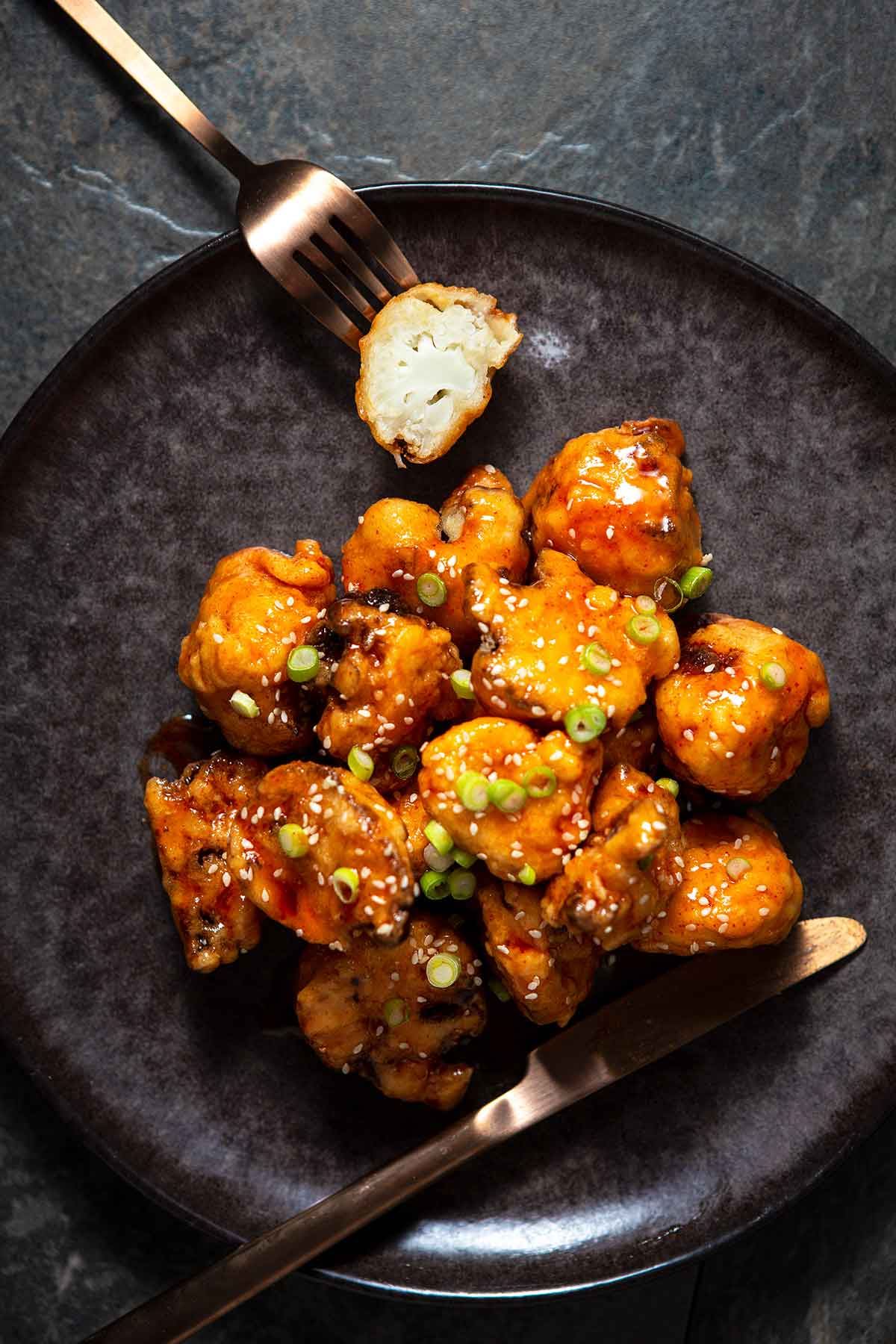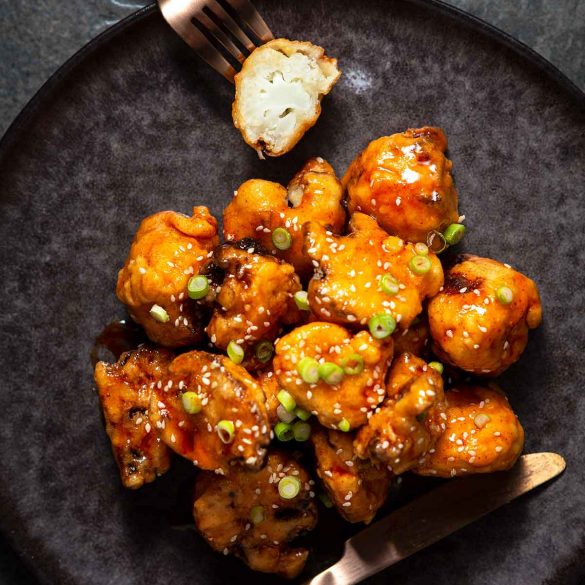 Ingredients
For the cauliflower:
• 1 head of cauliflower (cut into bite size florets)
• 150g gluten free self-raising flour
• 150ml water
• 50g cornflour
• ½ tsp salt
• 800ml vegetable oil (for frying)
For the sauce:
• 100g honey
• 1 tbsp gluten free soy sauce
• 50g sriracha chilli sauce*
• 1 tbsp white wine vinegar
• 1 tbsp sesame oil
To finish:
• 3 spring onions (chopped)
• 1 tbsp sesame seeds
Instructions
Place the oil in a deep, high sided pan over a medium high heat. Put the cornflour in a bowl and set to one side.
Combine the self-raising flour, salt and water together until you have a smooth batter.
Take your cauliflower florets and roll them in the batter, then directly into the cornflour.
Fry each piece for 5 minutes until crispy all over and the cauliflower is cooked through.
Combine all the sauce ingredients in a pan and stir until combined and heated through. Roll your crispy cauliflower pieces through the sauce to coat.
Finish with chopped spring onions and a sprinkling of sesame seeds.
Enjoy!