What better way to say 'I love you' than with a big stack of pancakes?!
Valentines is about showing you care and that doesn't necessarily mean you have to break the bank. Putting in a little time an effort can mean more than you may realise. Whether it is crafting a homemade card or cooking a favourite meal, a thoughtful and personal gesture is really all you need. For me, breakfast in bed sounds pretty heavenly!
See my simple gluten free scotch pancake recipe, formed into heart shapes for a special Valentines day treat.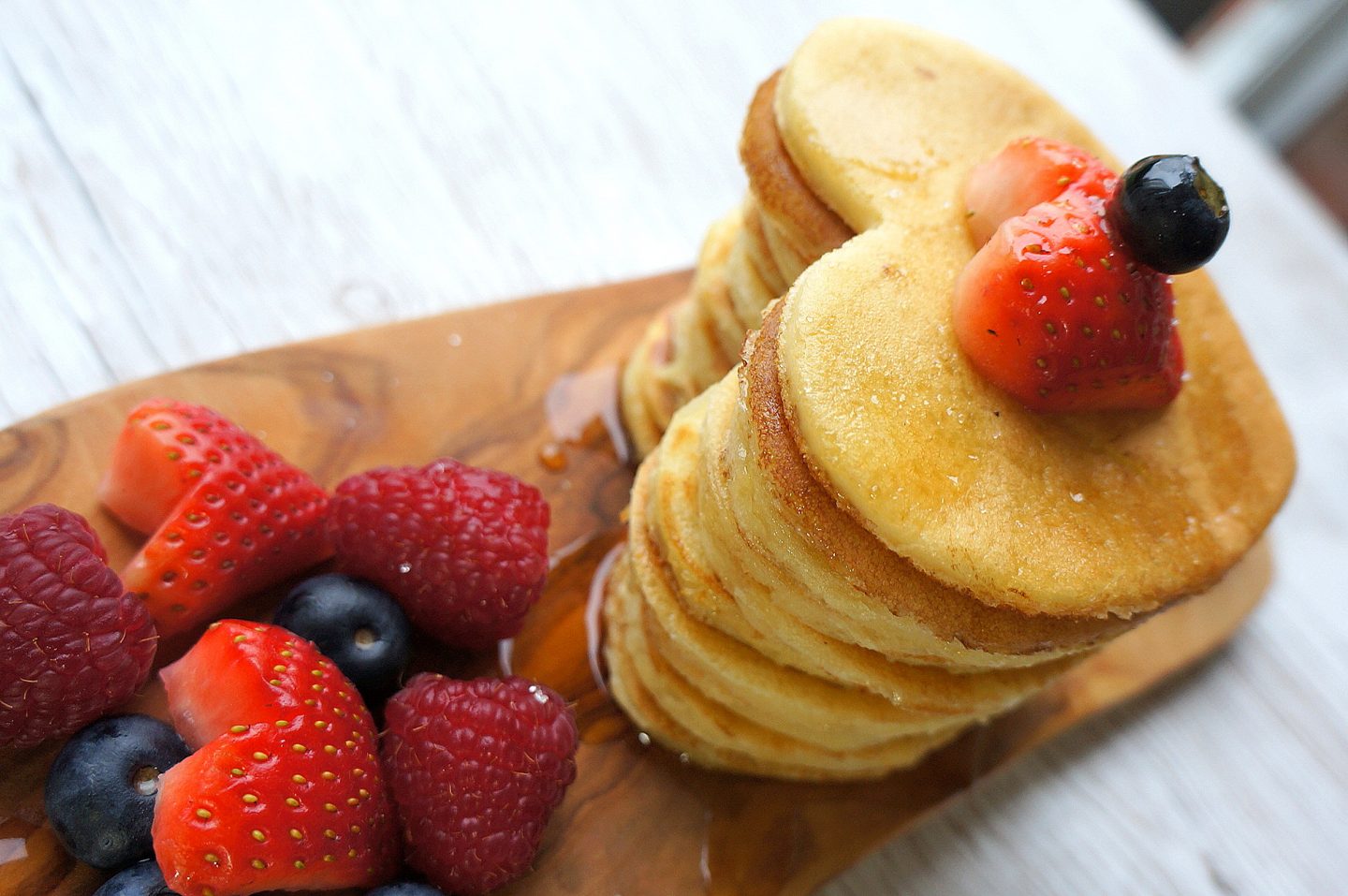 INGREDIENTS
200g of gluten free self raising flour (we are using Doves Farm)
2 eggs
2 teaspoons of sugar
300ml of milk
Oil for the pan
*Heart shaped cookie cutter (large). See examples HERE
METHOD
1. Mix together the milk and eggs in a jug. In a larger bowl put the flour and sugar. Make a 'well' in the centre of the dry ingredients and gradually whisk in the milk mixture to avoid lumps from forming.
2. Heat a little oil in the base of a large frying pan. use a ladle to spoon some mixture into the pan. Try not to make the pancakes too thick (you need less mixture than you think), but also make sure the pancake is large enough to fit the width of your chosen cookie cutter.
4. Cook until air bubbles start to appear on the surface and the bottom is golden, then flip the pancake to evenly cook it on the other side.
5. Once removed from the pan and cooled slightly, cut a heart shape out of pancake using the cutter. Stack and finish with your favourite toppings.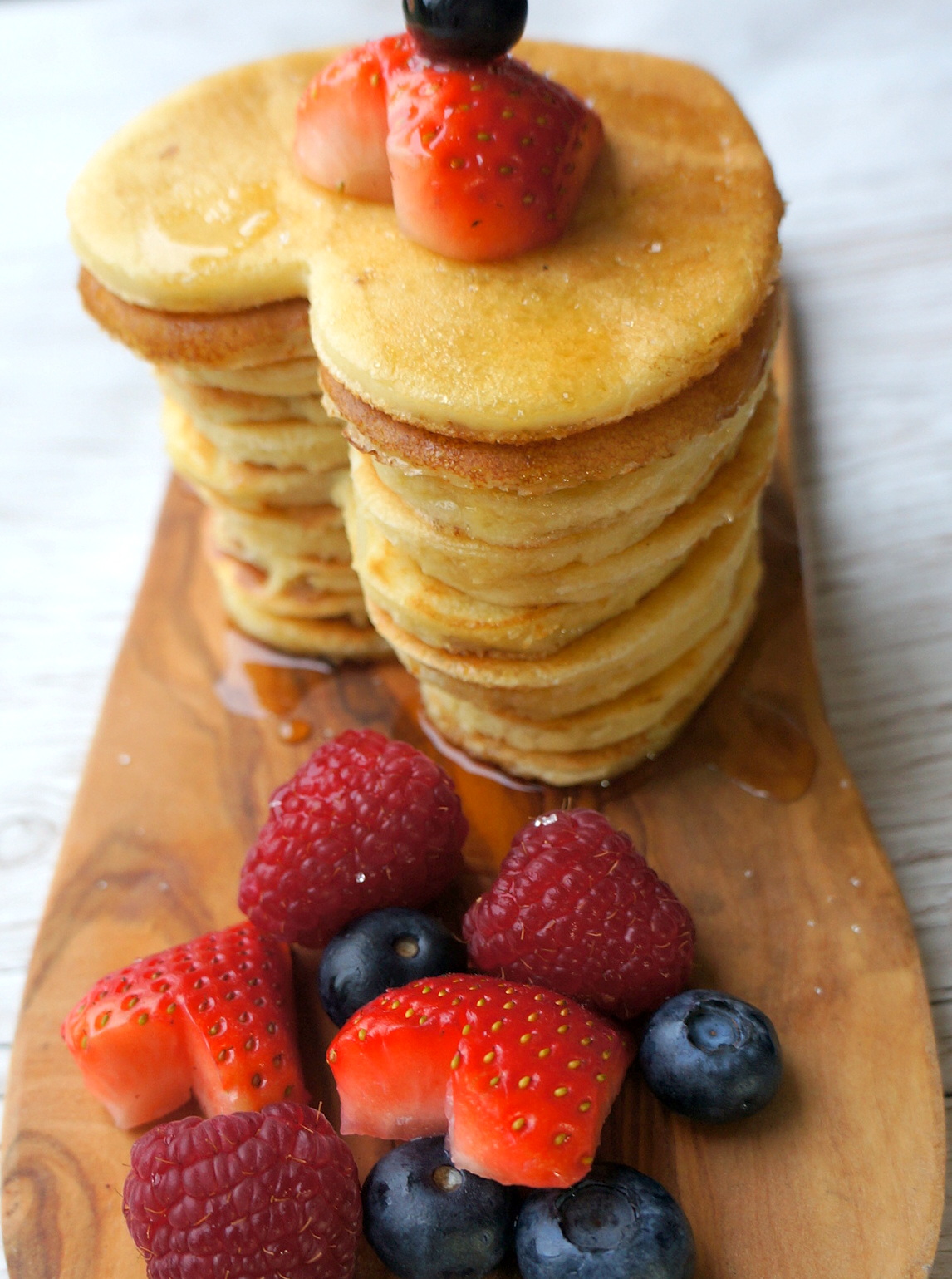 Not only are these simple to make, but look impressive so your other half will no doubt appreciate them!
Last year I made a 'date jar' for a fun, thoughtful and inexpensive gift idea! See the full post HERE.
Happy Valentines!
K
X
*This recipe is the same scotch pancake recipe used for my blueberry syrup pancakes, HERE. If you wish to make classic crêpe pancakes, see the recipe HERE.