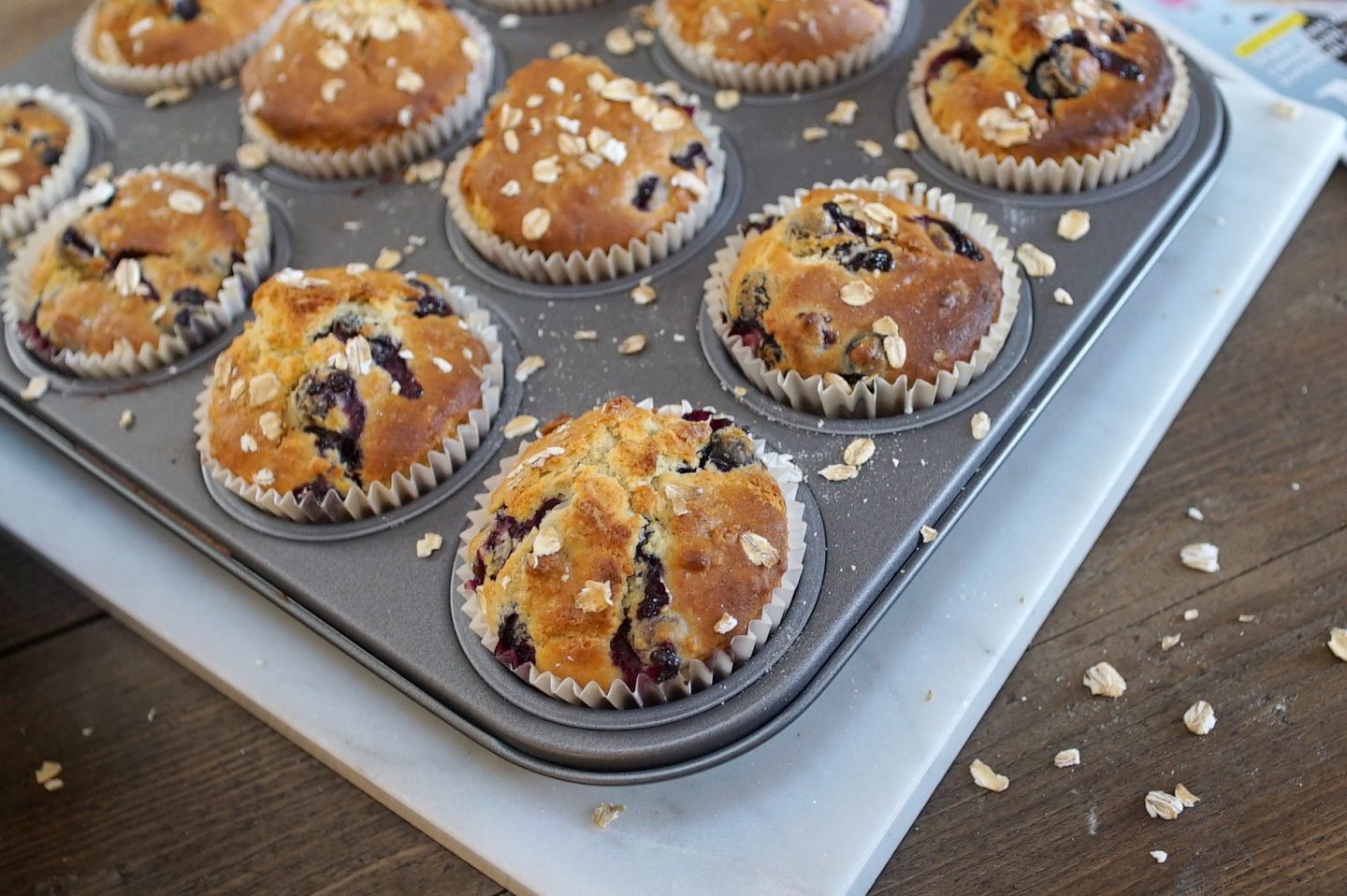 These delicious muffins are the perfect Sunday morning bake, to fill your kitchen with that lovely 'freshly baked cake' smell. Packed with oats and blueberries, they are a scrumptious way to start your day. Gluten free and fool proof… try the recipe:
INGREDIENTS
175g gluten free plain flour (I am using Doves Farm)
100g gluten free oats (more to sprinkle)
50g ground almonds
50g golden caster sugar (regular caster sugar is fine)
2tsp baking powder
200ml milk
2 tablespoons of oil
1tsp vanilla extract
Pinch of salt
1 egg
1 punnet blueberries
METHOD
Preheat the oven to 190C, Gas Mark 5. Prep a muffin tin with muffin cases.
Mix all the dry ingredients: flour, almonds, sugar, oats, baking powder, salt. In a jug whisk the egg, milk, oil and vanilla.
Combine the egg / milk mixture with the dry ingredients to form a batter. It will have lumps in from the oats. Add more flour if the consistency is too runny.
Fold in the blueberries.
Fill muffin cases 2/3 of the way up. Bake for 20-30 minutes until golden brown and if you poke a skewer through the sponge, it comes out clean.
Enjoy!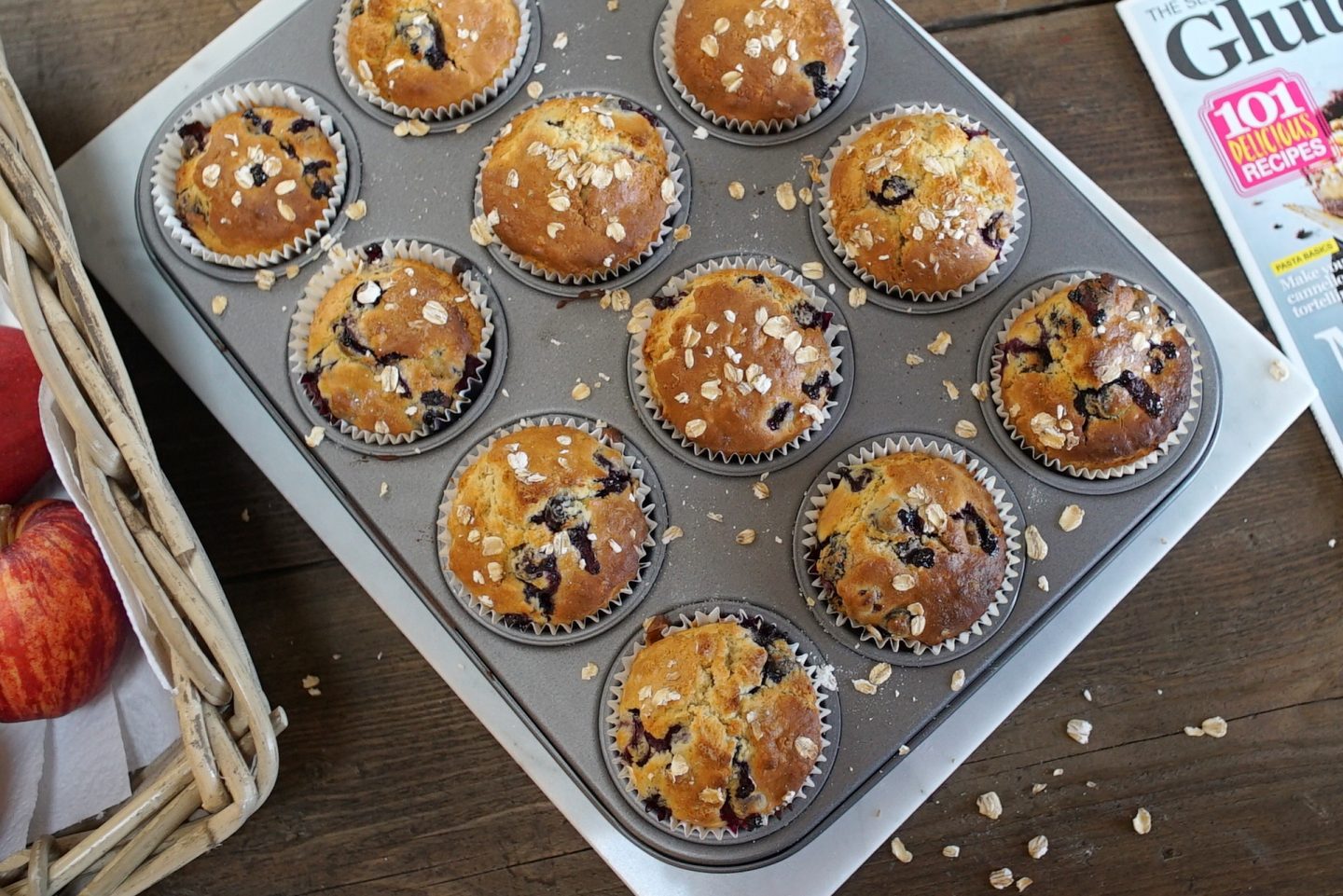 You can freeze them & heat them up in the microwave too (they taste great warm). A quick win if you fancy baking on your weekend morning off.
Coeliac or not, this recipe will go down a treat!
K
X