For those looking for the ultimate gluten free cookie, this is it. This variety is loaded with milk chocolate chips, but you could switch these out for alternatives – like M&Ms, oat and raisin, or white chocolate and raspberry.
This recipe makes quite a significant haul, approximately 16 large cookies! If you want a smaller batch, just half the recipe… but these do keep well in a sealed container.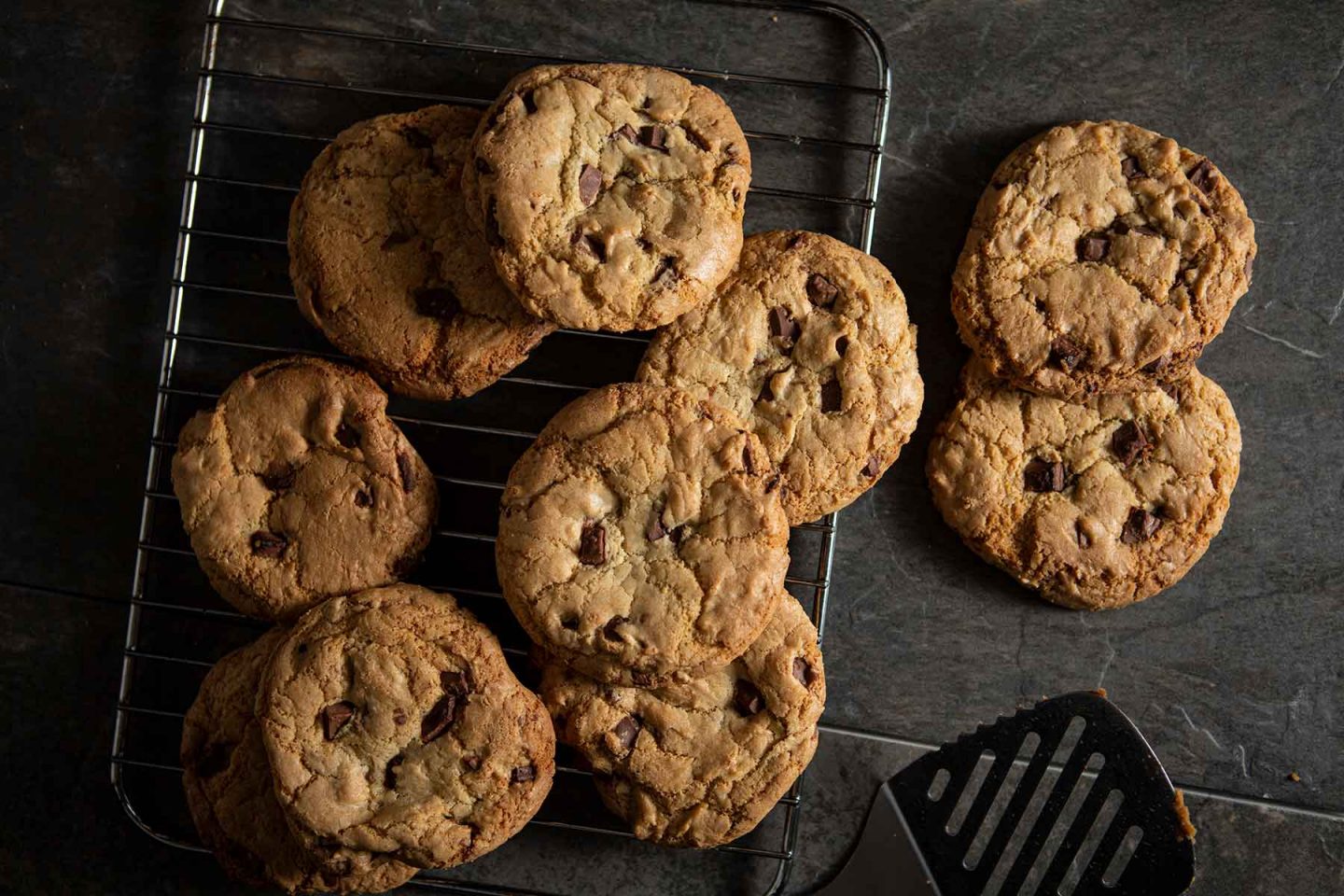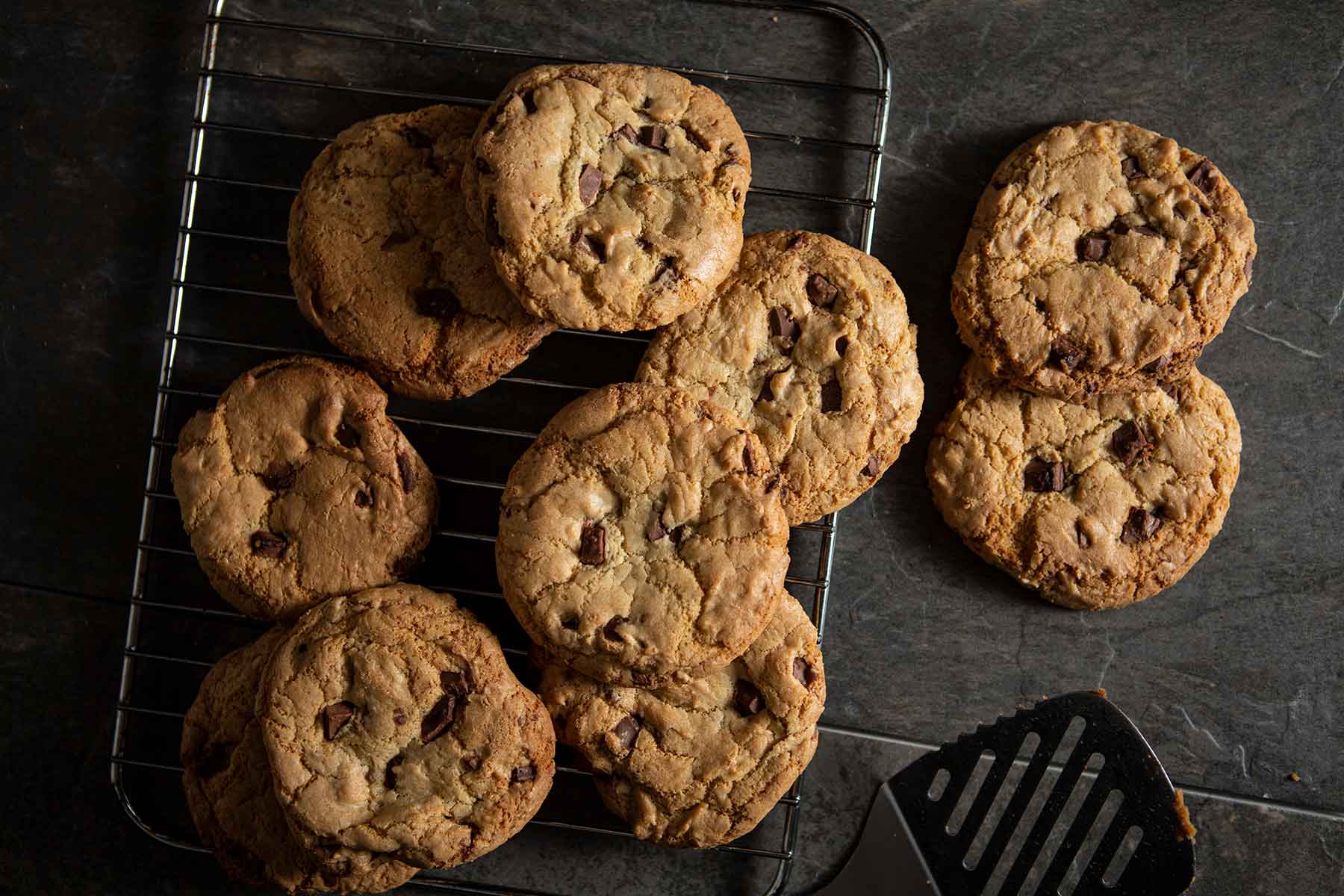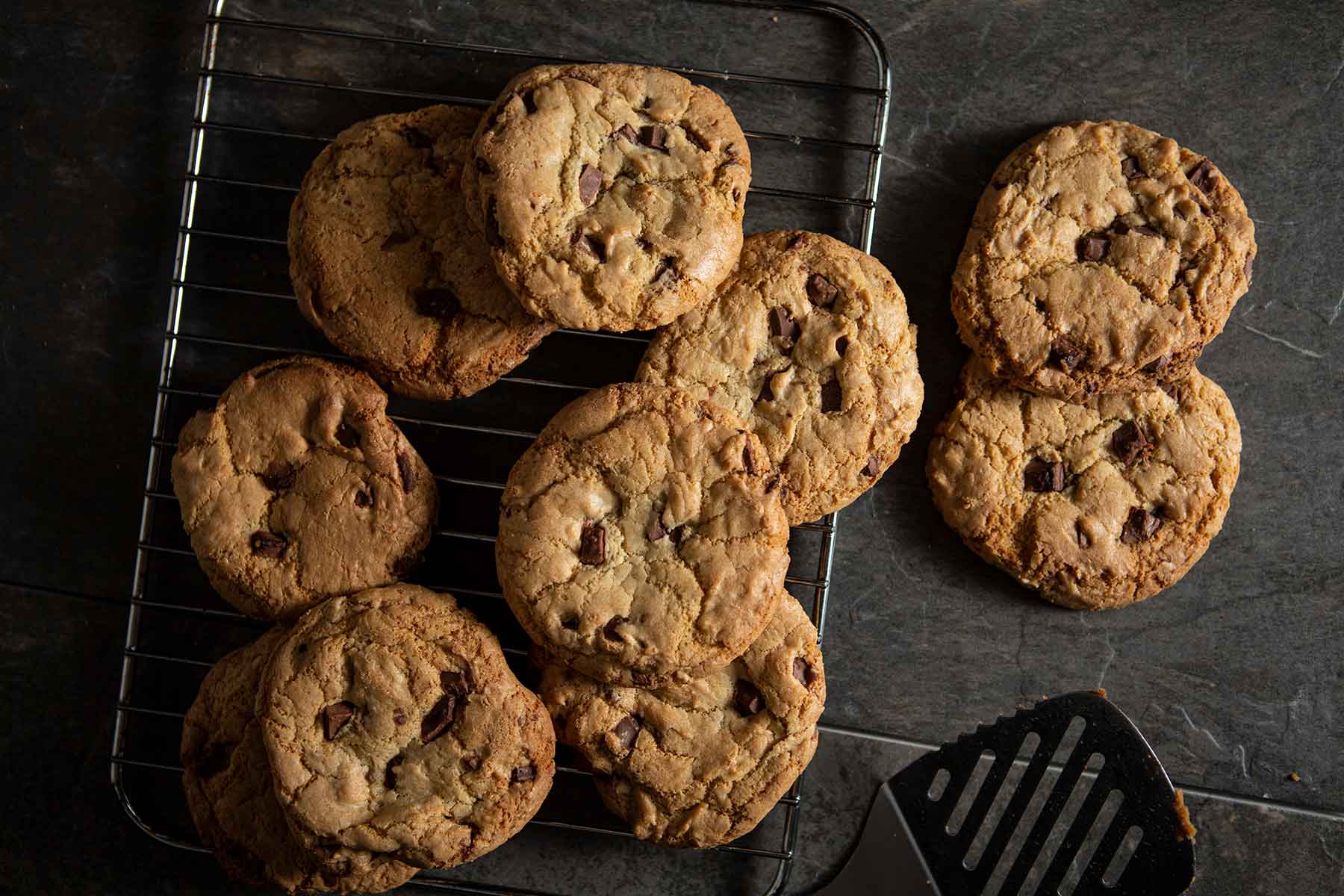 Ingredients
230g unsalted butter (softened)
100g caster sugar
250g light brown sugar
2 large eggs
1 1/2 tsp of vanilla extract
380g gluten free plain flour
1 tsp xanthum gum
1 tsp bicarbonate of soda
1/2 tsp of salt
300g chocolate chips or chocolate cut into small chunks
Instructions
Preheat the oven to 180ºC / fan 160ºC / Gas Mark 4.
Cream together butter & sugars - for at least 2 mins till light and fluffy.
Gradually add eggs and vanilla essence.
Add the flour, bicarbonate of soda, xanthan gum and salt.
Stir in the choc chips.
Use an ice cream scoop (to make large, even cookies) or a heaped tablespoon and drop onto lined baking tray (do not press down), spaced out as they will spread out during cooking.
Bake for 12 - 15 minutes until golden on the outside.
Remove from oven and leave to cool for 5 mins before transferring onto a cooling rack.
Enjoy!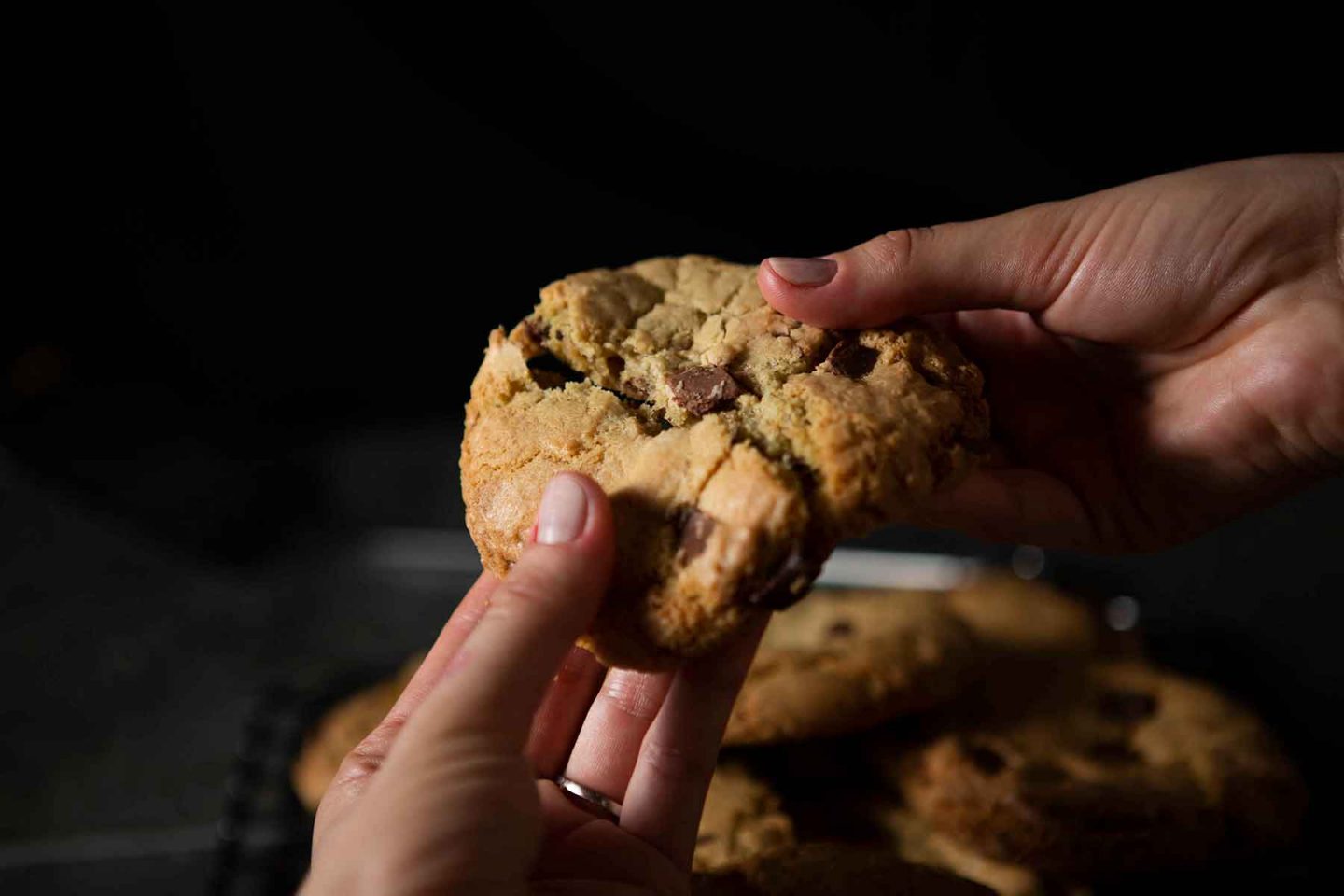 I hope you love this recipe as much as I do!
K
X