Take a look at my recipe for these easy, gluten free and coeliac friendly crumble pots. My favourite flavour combination in a crumble is apple, blackberry and ginger. See my super easy recipe for these tasty desserts!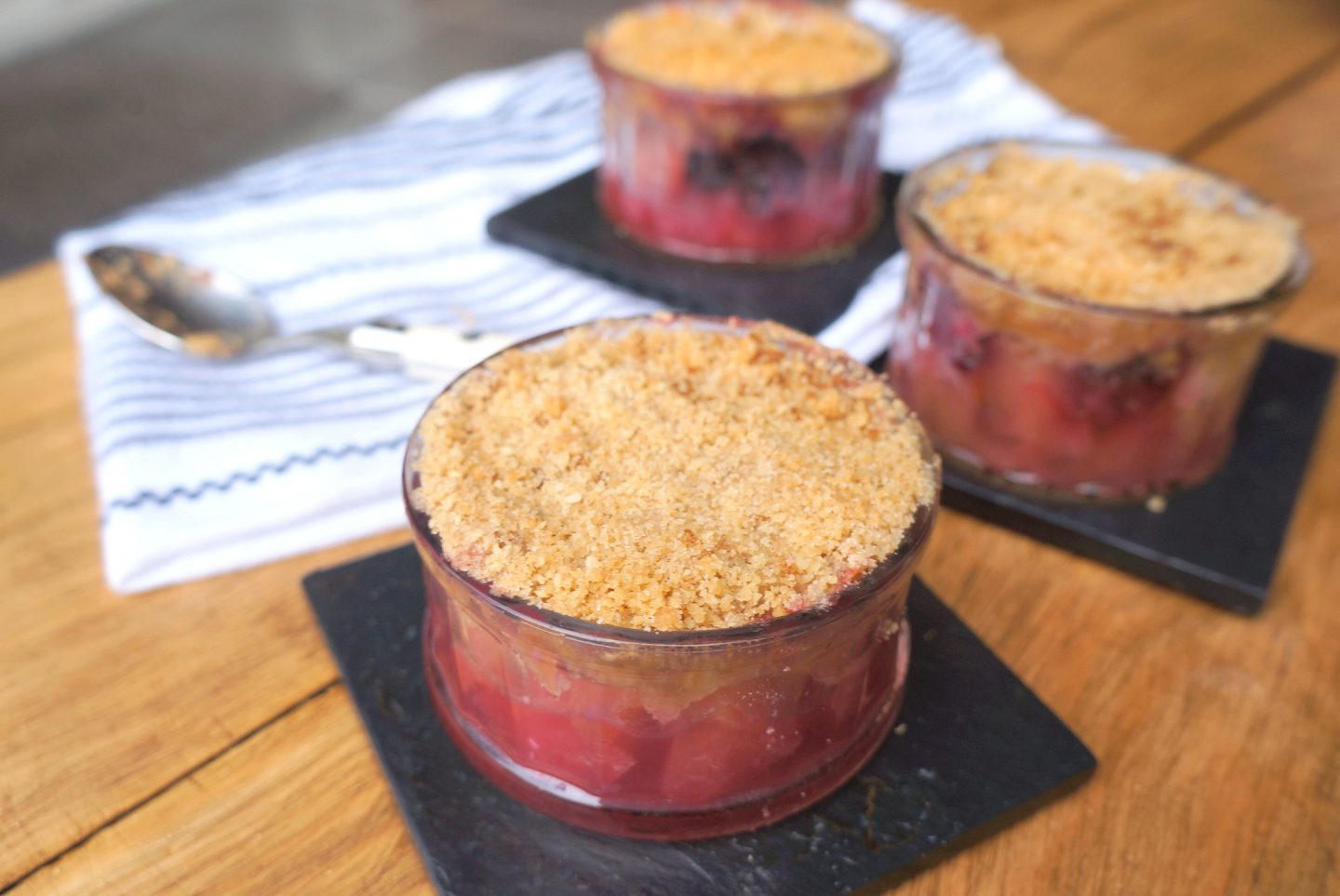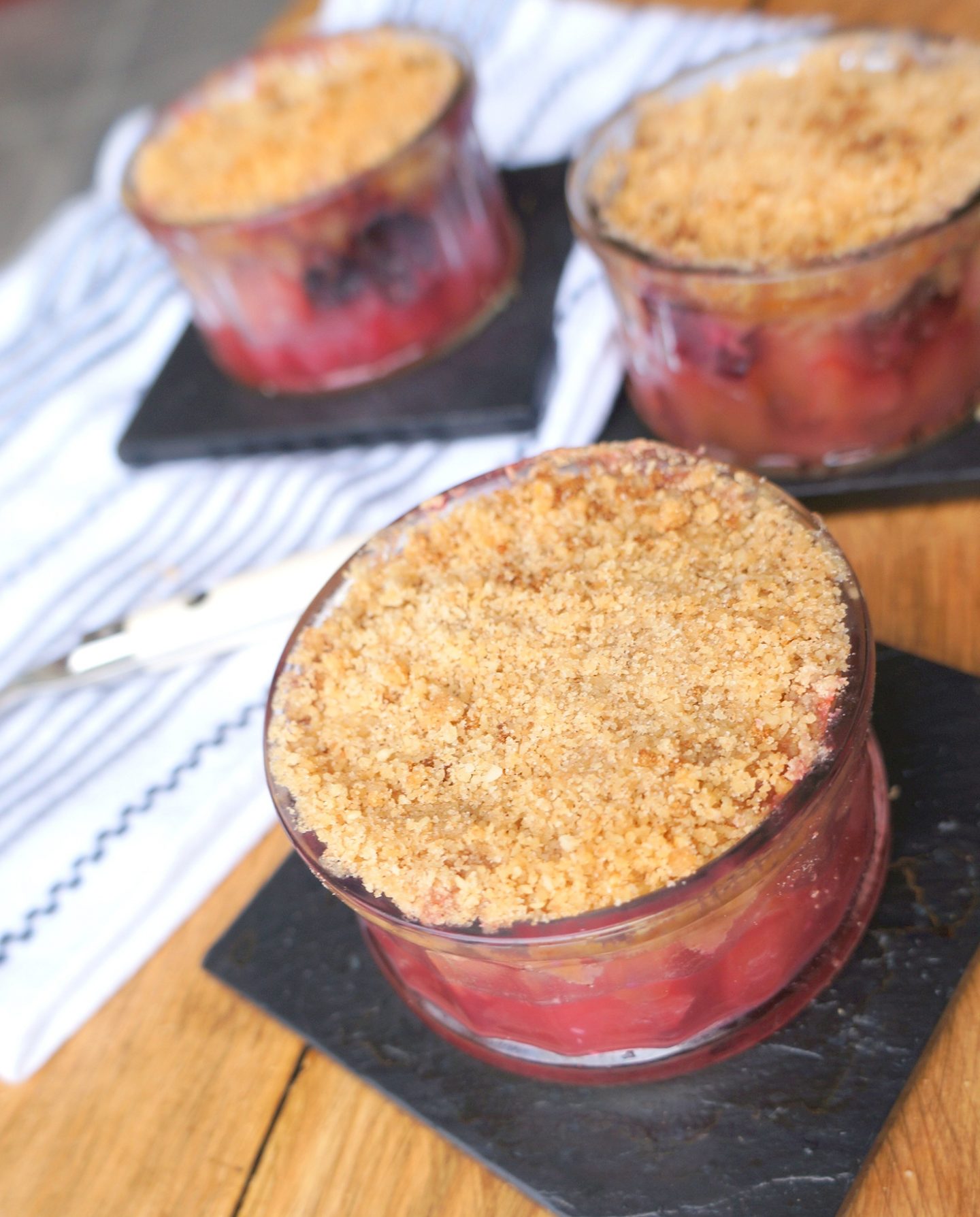 INGREDIENTS
100g plain gluten free flour (I am using Doves Farm)
50g ground almonds
80g golden caster sugar
80g butter
1/2 teaspoon of cinnamon
6-7 apples
1 punnet blackberries
2-3 balls of stem ginger in syrup
Water (splash for each pot)
METHOD
Preheat the oven to 180C / Gas Mark 4. Set out the small ramekins that you will use for your crumble pots (makes approximately 6-8 mini crumbles).
Mix together all the dry ingredients (the flour, sugar, cinnamon and almonds).
Cut the butter into chunks and using your fingertips and rub it into the dry ingredients to form a breadcrumb style mixture.
Peel and chop the apples into approx 2cm cubes, try to make them roughly all the same size and line the base of each pot with apples (pushing them down and filling them as full as possible, as they will reduce down during baking!).
Finely slice the stem ginger into strips and add approximately half a stem ginger ball to each pot.
Rinse the blackberries and add 2-3 to each of the crumble pots, alongside the apple.
Add a splash of water into each pot with the fruit, along with a drizzle of the stem ginger syrup to sweeten.
Top the fruit with the crumble topping. The crumble pots may sink slightly whilst cooking, so fill the pots as full as you can with topping, as the fruit will reduce down.
Stick in the oven for 30-40 minutes until golden brown and bubbling slightly.
Serve hot with custard, cream, ice-cream, whatever you like!
Enjoy!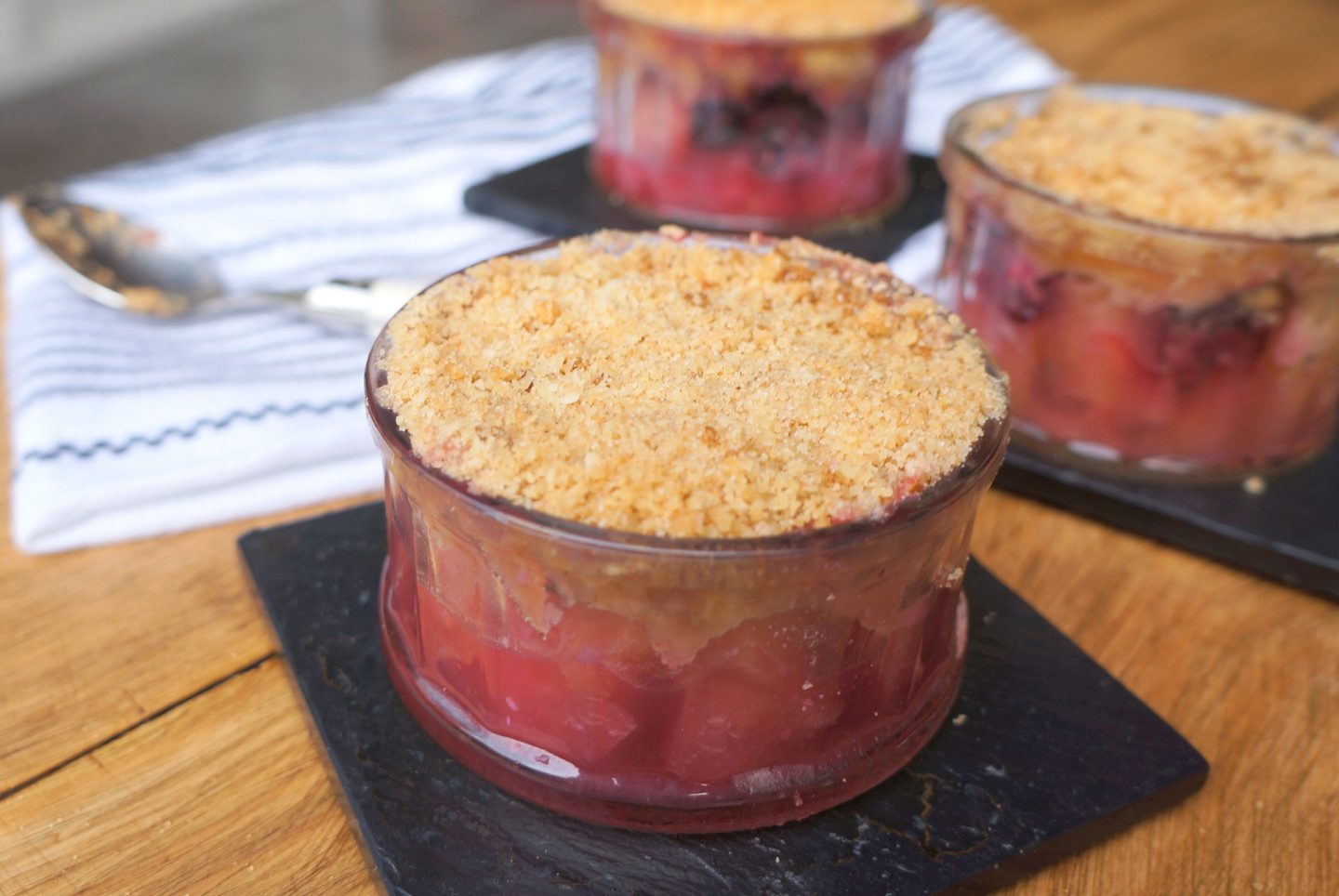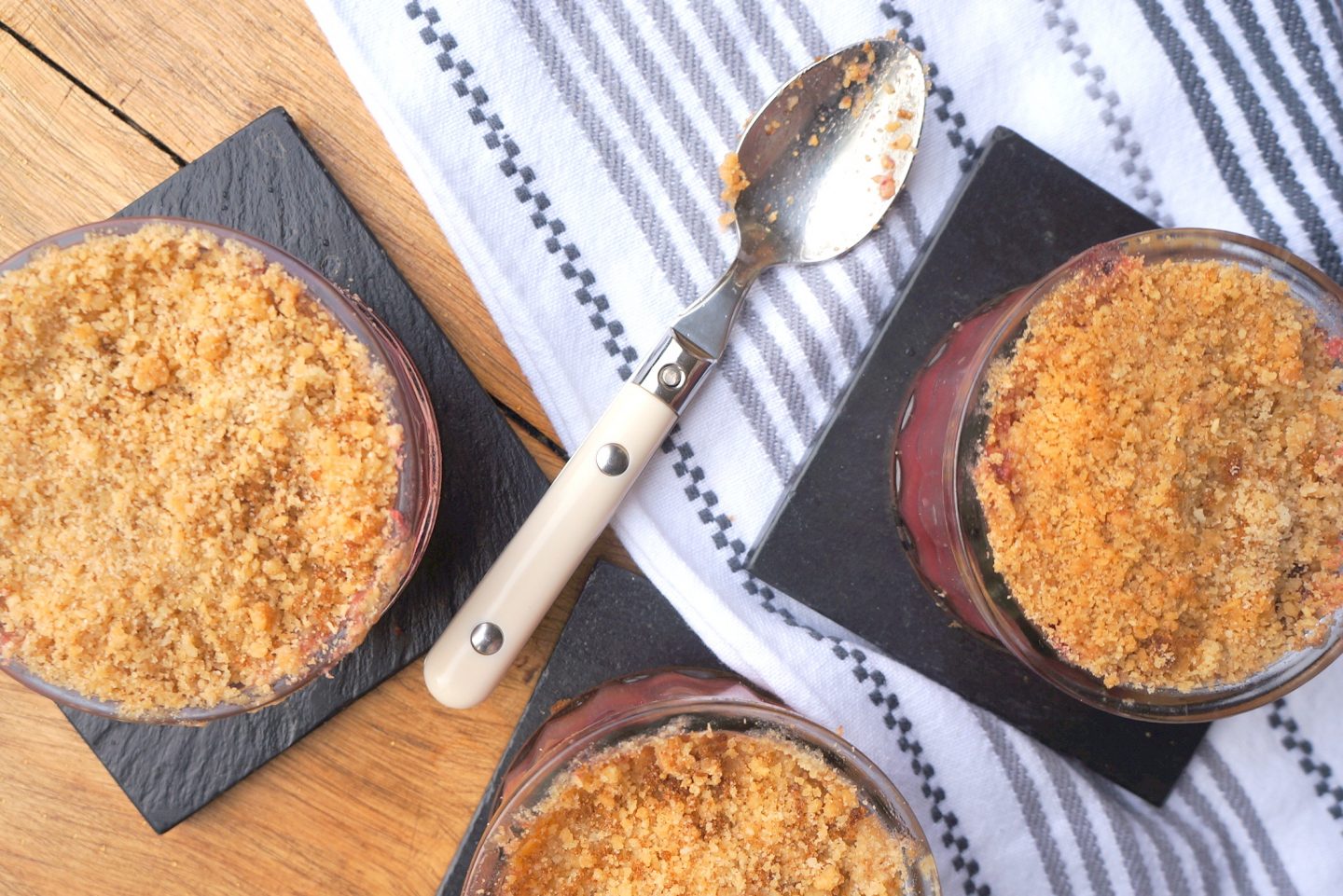 I hope you like these super easy crumble pots as much as I do. Perfect for serving when you have guests over and they are so easy to do! They are my go-t0. Try them for yourselves!
K
X