What was your gut trying to tell you when you were on a 'gluten filled' diet? How did you know something was wrong? For me, I was tired, progressively losing weight, weak and ready to curl up in a ball! Sure enough, I had Coeliac disease. From then on, it was all about giving my body food it was happy with, and even more so, food that had a positive effect on my health and well-being.
The new range from Genius Gluten Free is designed specifically with your gut in mind, containing chicory root inulin, a naturally occurring prebiotic fibre that promotes a healthy gut! I was thrilled when I saw these and was so ready to get creative with some fillings, all the while knowing I would have a happy tummy! This recipe worked wonders and looks SO pretty on the plate, so win win!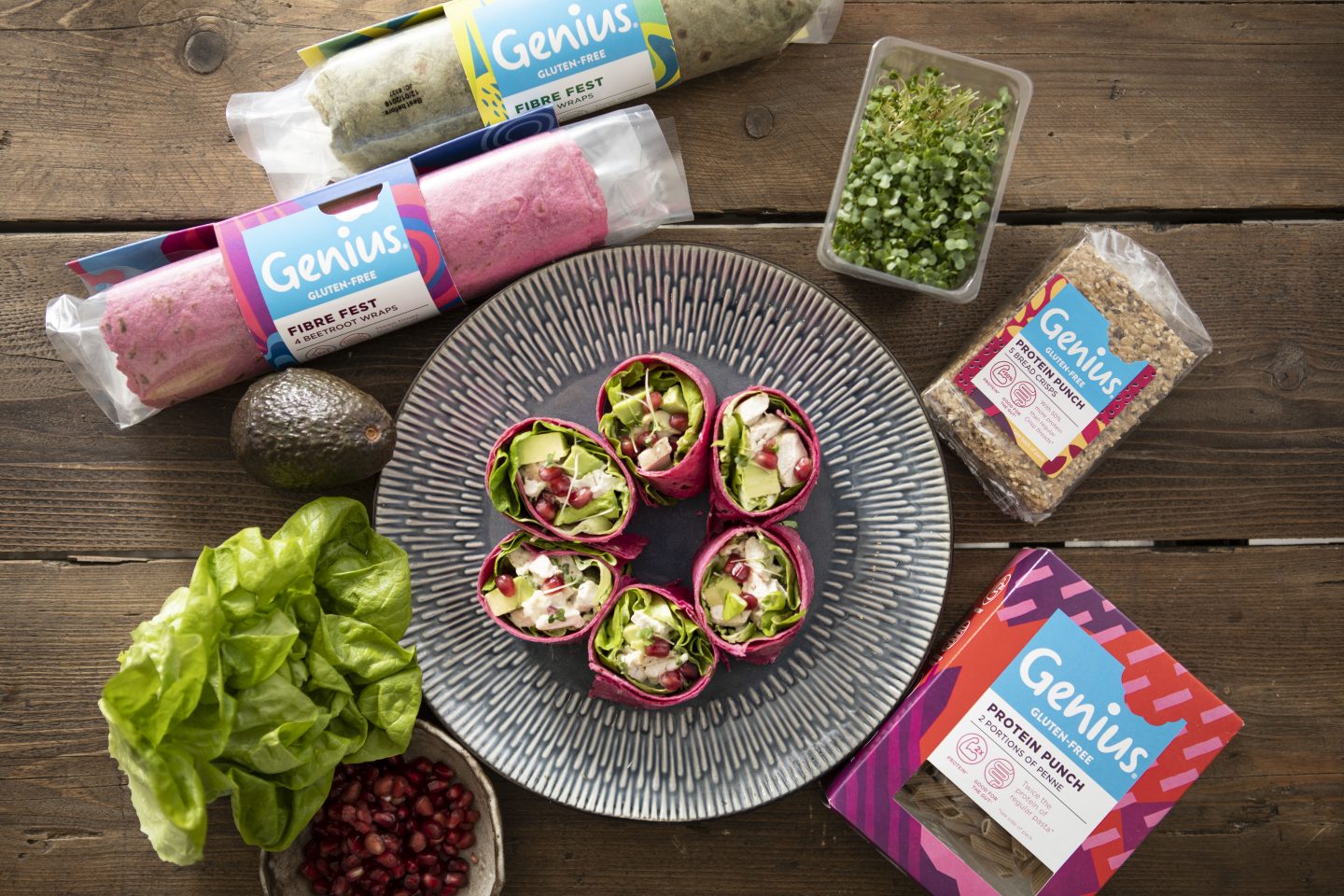 INGREDIENTS
Genius beetroot wraps
2 chicken breasts
Lettuce leaves
1 avocado
Mayonaise
Pomegranate seeds
Watercress or standard cress
Salt & pepper
METHOD
Season with salt and pepper, cover and pop in the oven for 25 – 30 minutes until cooked all the way through and the juices run clear.
Once cooked, remove from the oven and set aside to cool. Once cool, slice into 1-2cm pieces.
Mix the chicken with 2 tablespoons of mayonnaise in a separate bowl.
Peel wash the lettuce leaves and cress, and slice the avocado so they are ready to go into the wraps.
Lay the wrap flat and fill with lettuce, avocado, the chicken mayo mixture, top with cress and pomegranate seeds before rolling. Fold up the bottom first, then roll to wrap tight. To keep its shape, cover with foil and take for a lunch on the go!
Enjoy!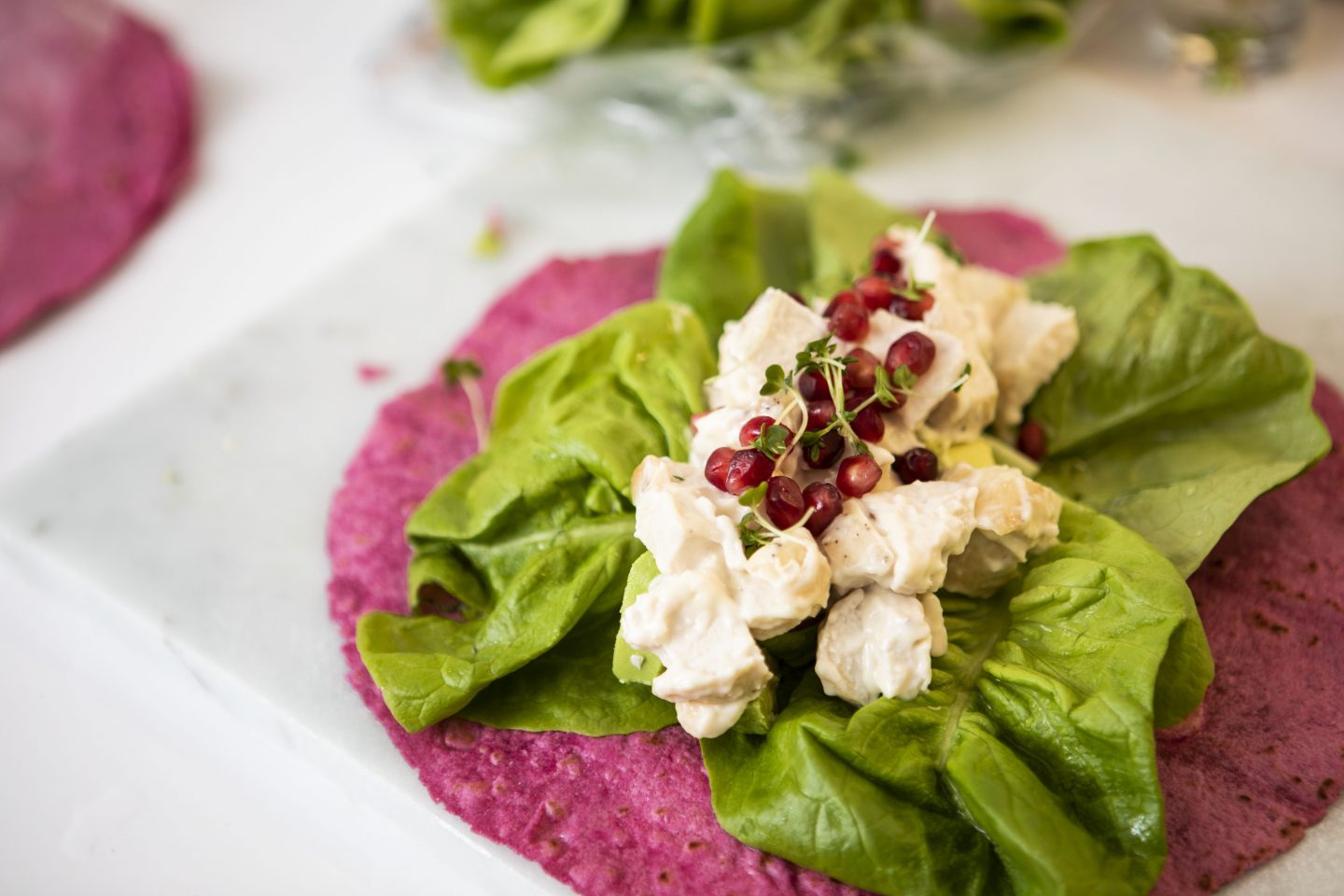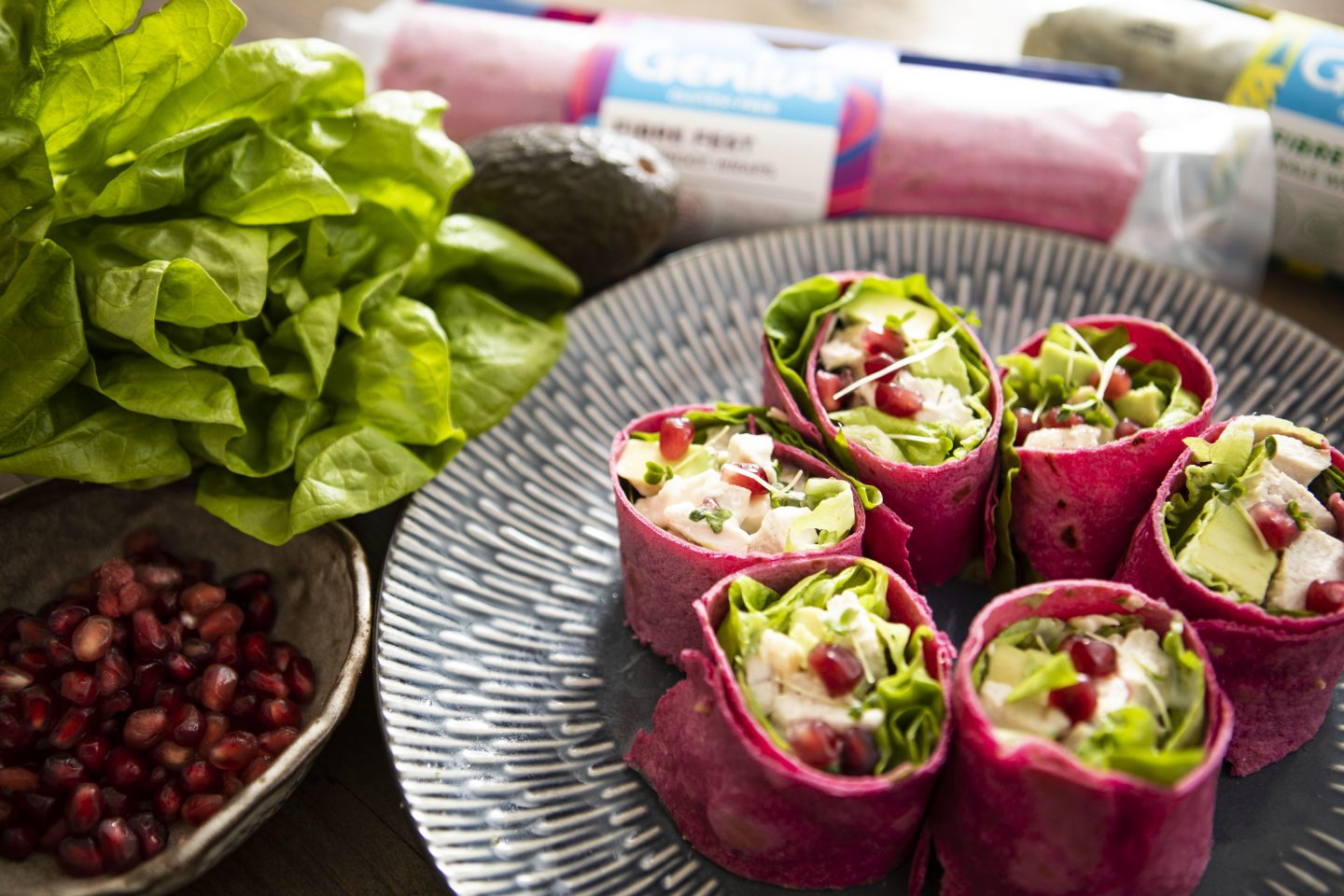 I hope you like this super simple recipe using the Genius fibre fest wraps – the beetroot ones are my favourite as they are so colourful, they taste great and are tailor made to provide a happy and healthy gut! Hope you go and try them out!
K
X
Disclaimer: This post is sponsored by Genius Gluten Free. All opinions are honest and my own and I only work with brands I truly love and recommend!