Classic blueberry scotch pancakes drizzled in maple syrup – you wouldn't know they were gluten free.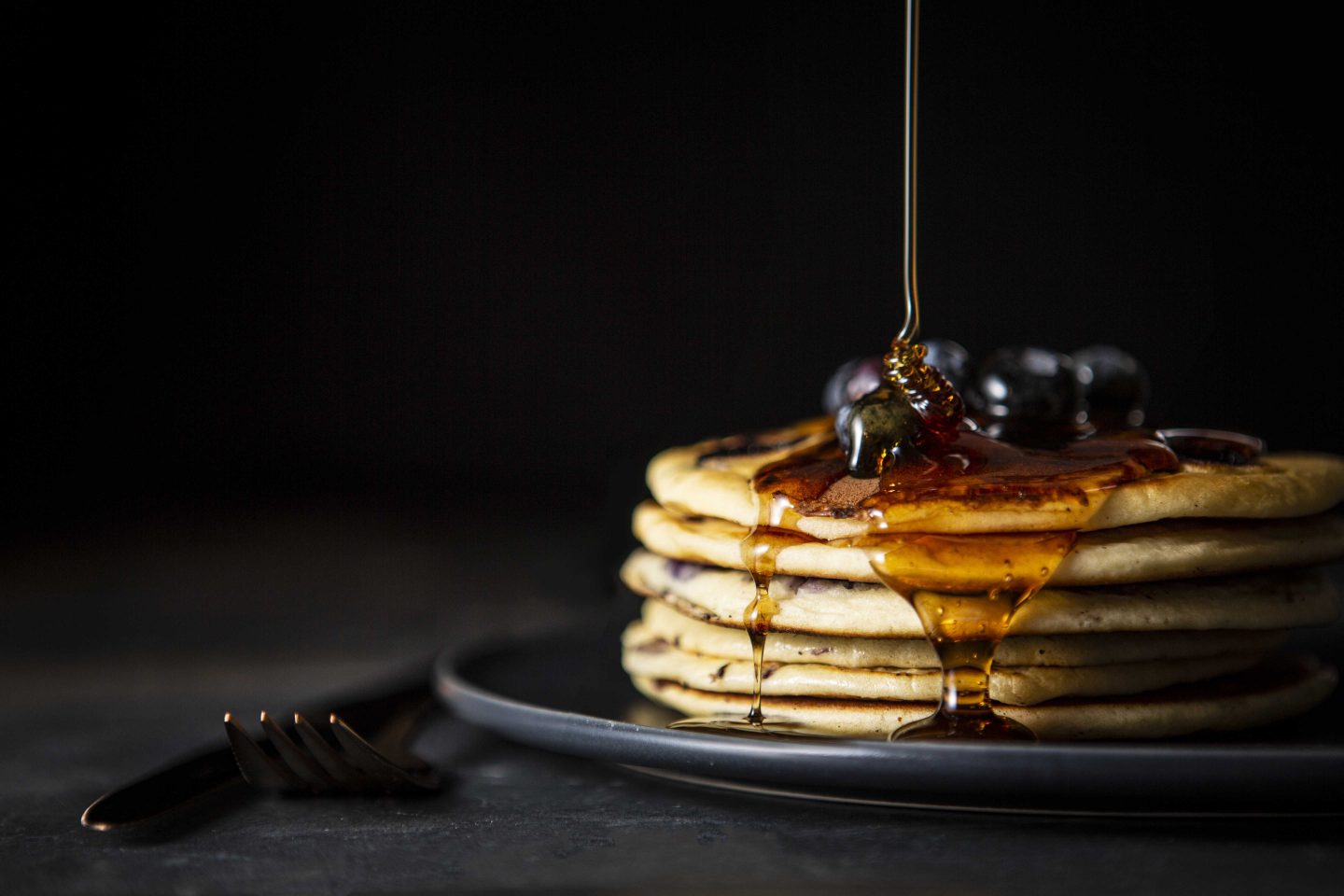 INGREDIENTS
200g of gluten free self raising flour (I am using Doves Farm)

2 tbsps of caster sugar

A pinch of salt

350ml of milk

2 medium eggs

1 punnet of blueberries (approx 200g)

1 tbsp of olive oil or low calorie greasing spray for the pan

Maple or agave syrup to serve 
METHOD
Mix together the sugar, flour, salt in a medium bowl. Create a 'well' in the centre and mixing continuously, gradually add the eggs and the milk. Whisk out any lumps.

Prep your pan over a medium-high heat and lightly grease with the oil or low calorie spray.

Once your mix is ready and your pan is hot, use a ladle to spoon some mixture into the pan. We find about 3/4 of a ladle is about the right amount for a scotch pancake.

Straight after placing the batter in the pan, drop a few blueberries onto the mix before cooked. 

Cook until air bubbles start to appear on the surface and the bottom is golden, then flip the pancake to cook the other side.

Once golden on both sides, serve immediately & drizzle with syrup of your choice.

Enjoy!
Hope you love this recipe – happy pancake day!
K
X