We spent a week in Agia Marina and had some DELICIOUS gluten free food. A great place to comfortably holiday as gluten free / coeliac.
In Agia Marina…
Great gluten free pasta options and gluten free bread options with everything on the menu marked as GF, right on the seafront. I would come back to this spot again anytime!! Such an extensive GF selection.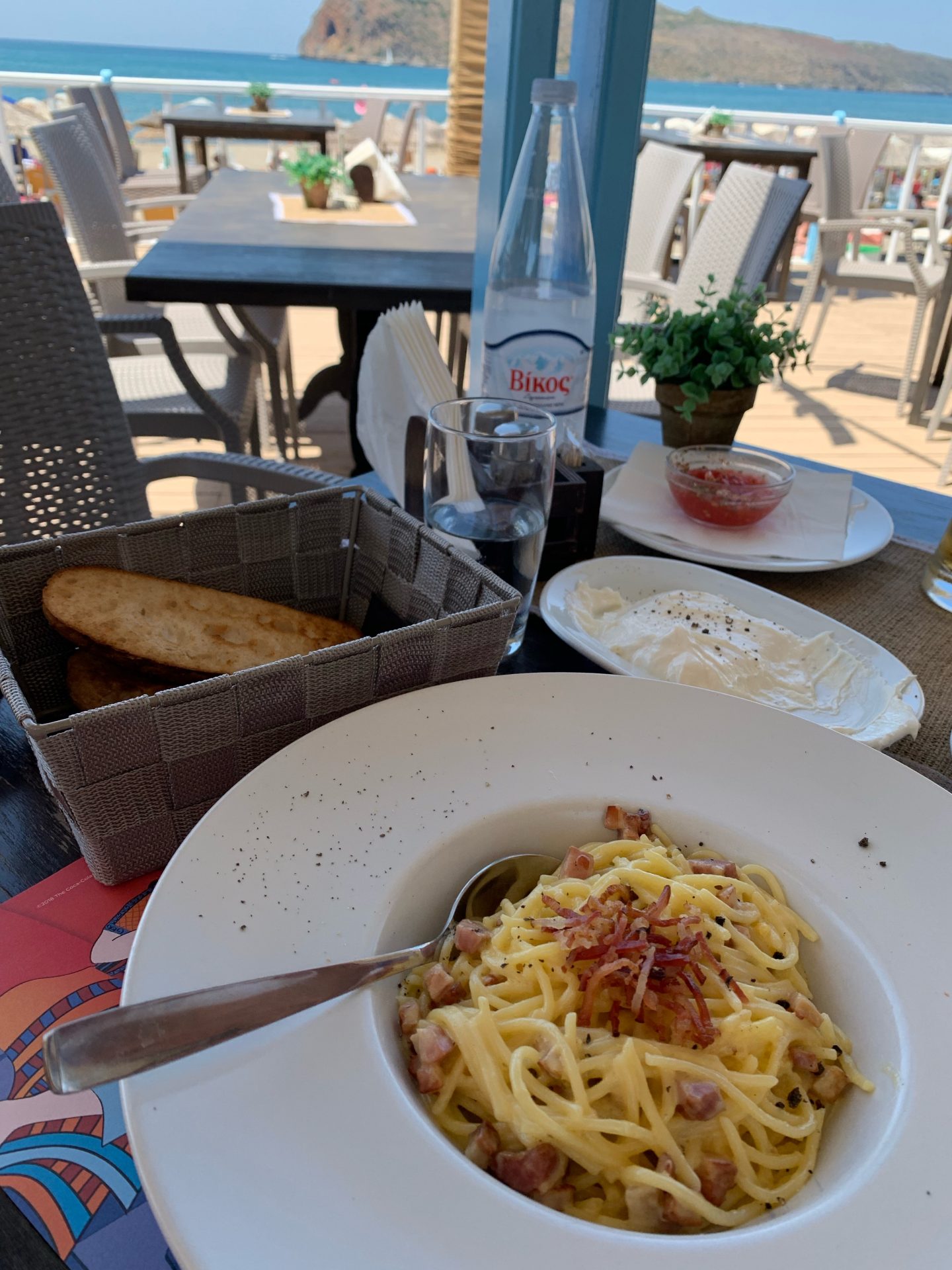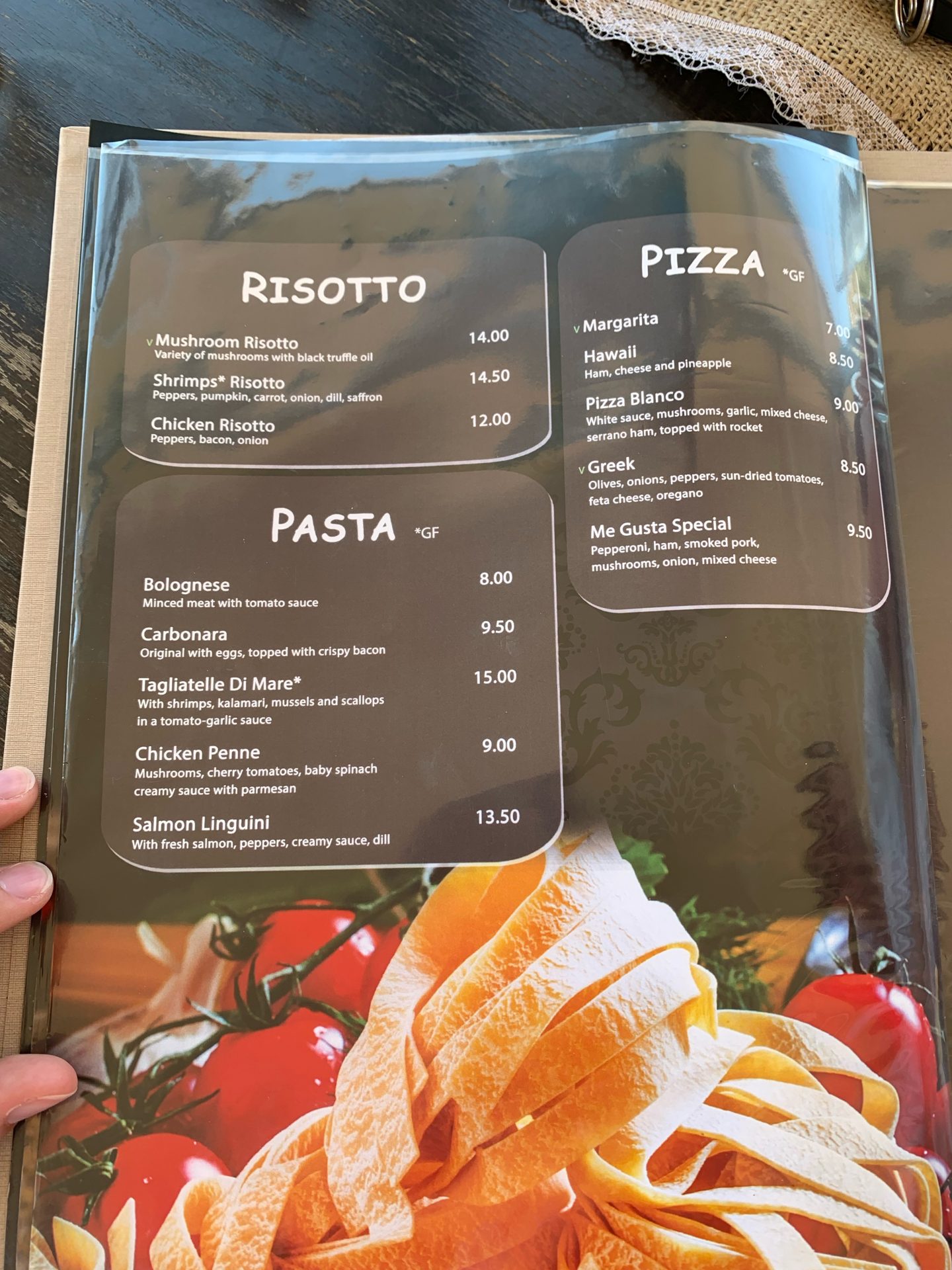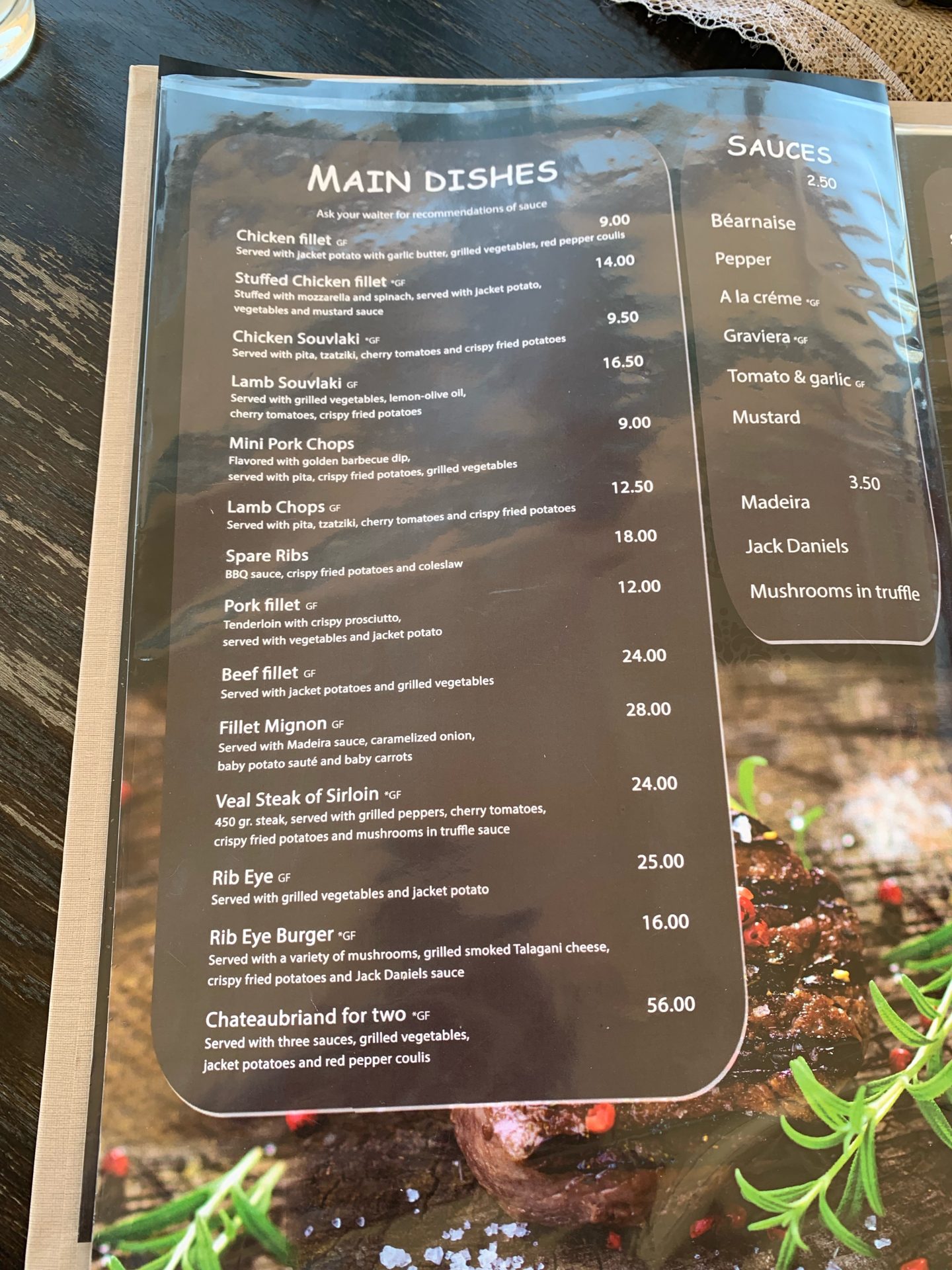 The place to go for cheap gluten free eats. A small spot with a tiny terrace out the back – serving fast food GF sandwiches, pizzas and more!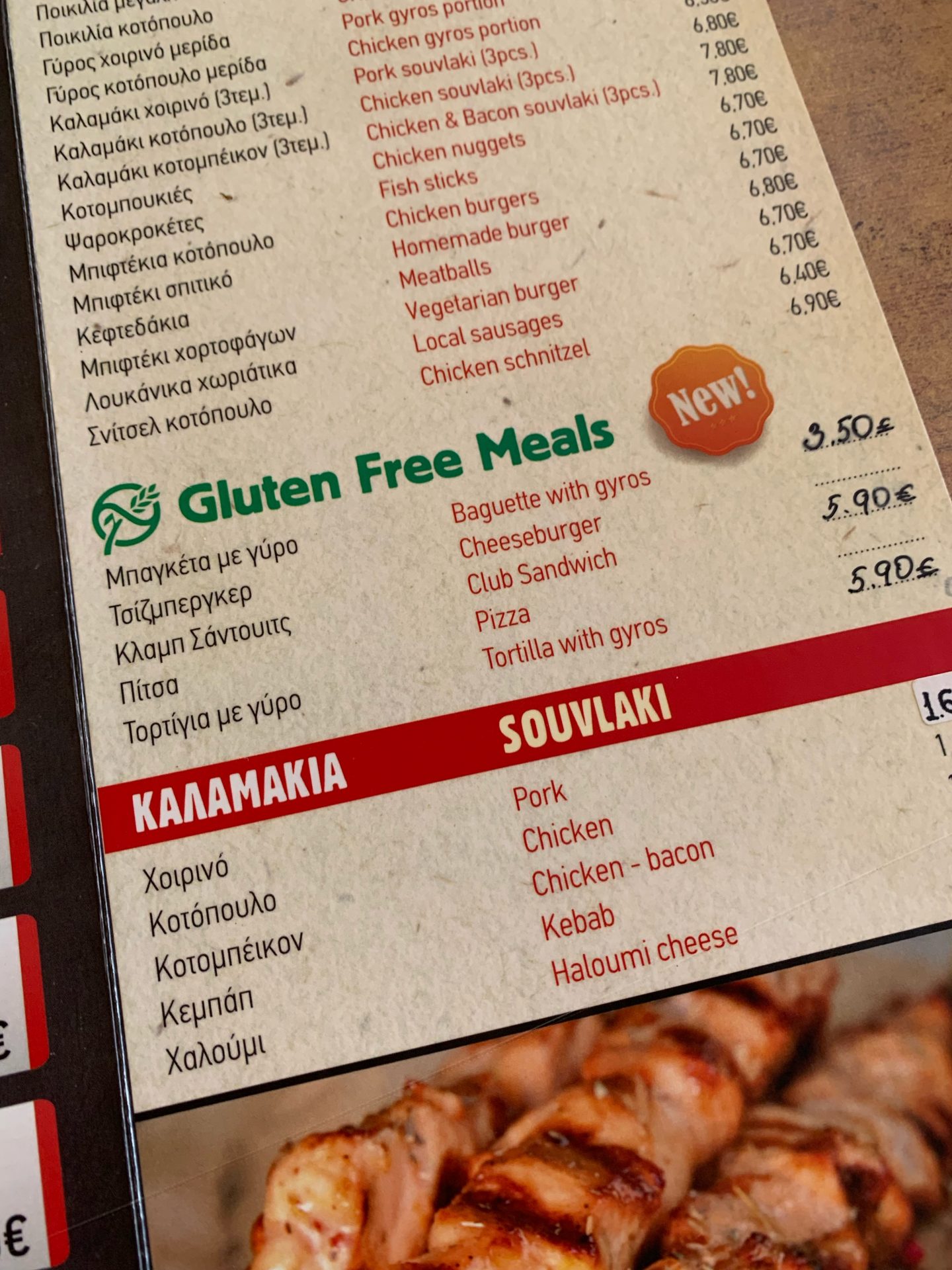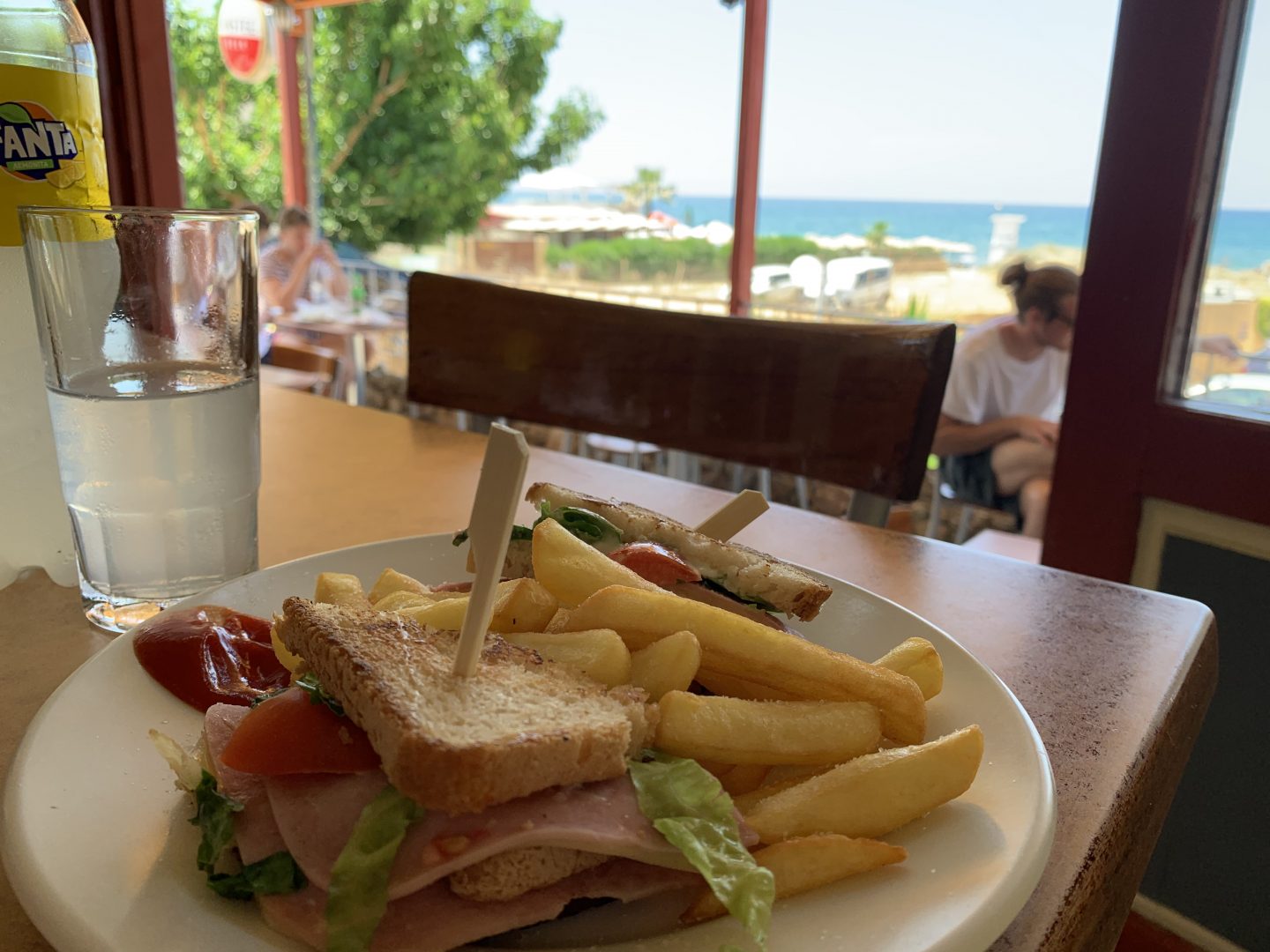 Family friendly restaurant on the main street serving delicious gluten free pasta options!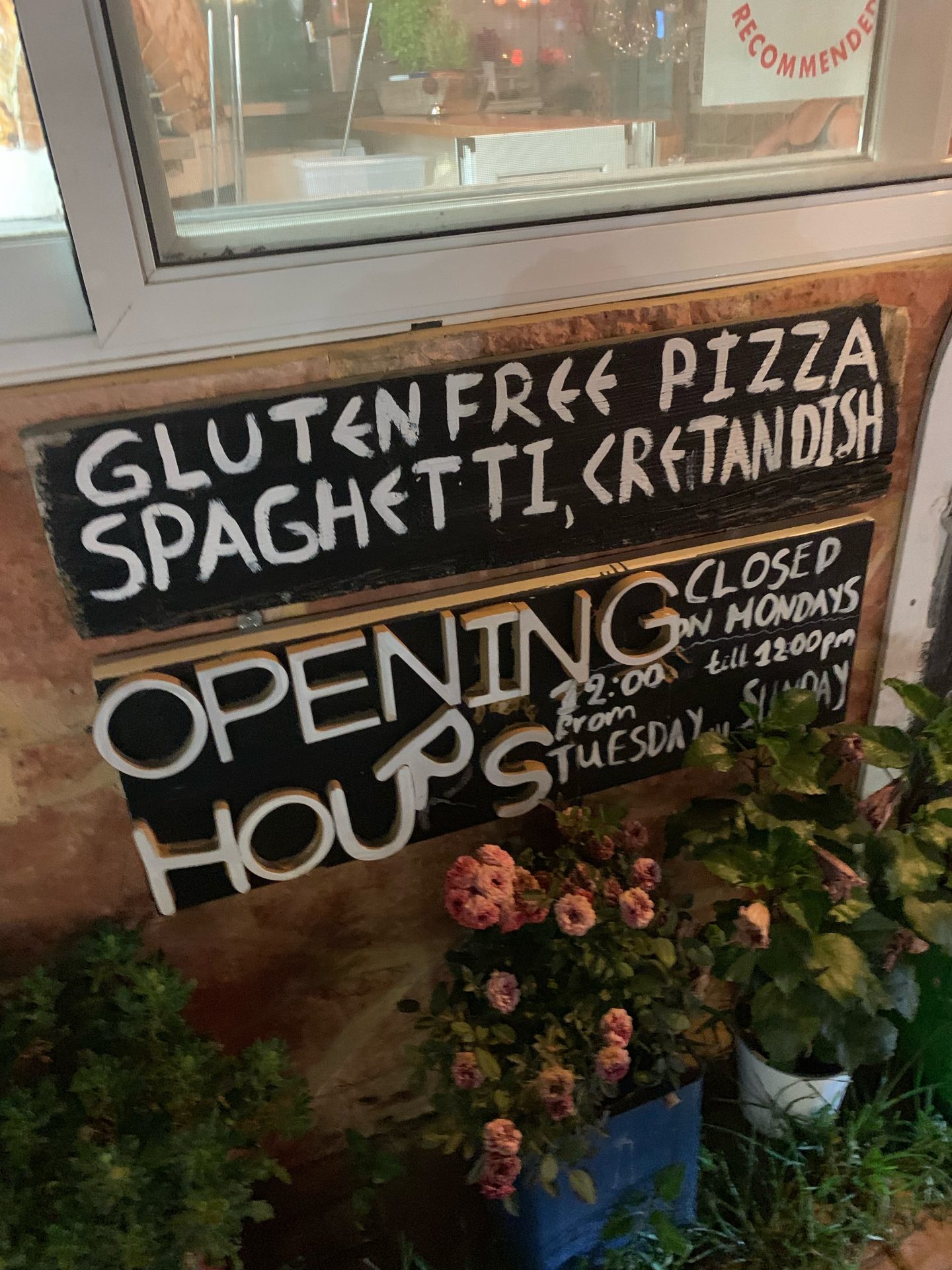 In Chania…
We went here twice because the setting was so beautiful and they served HUGE portions of GF pasta that were delicious, as well as fresh salads and meats that are all safe. On our second visit it proved the perfect dinner spot to watch the sunset in Chania.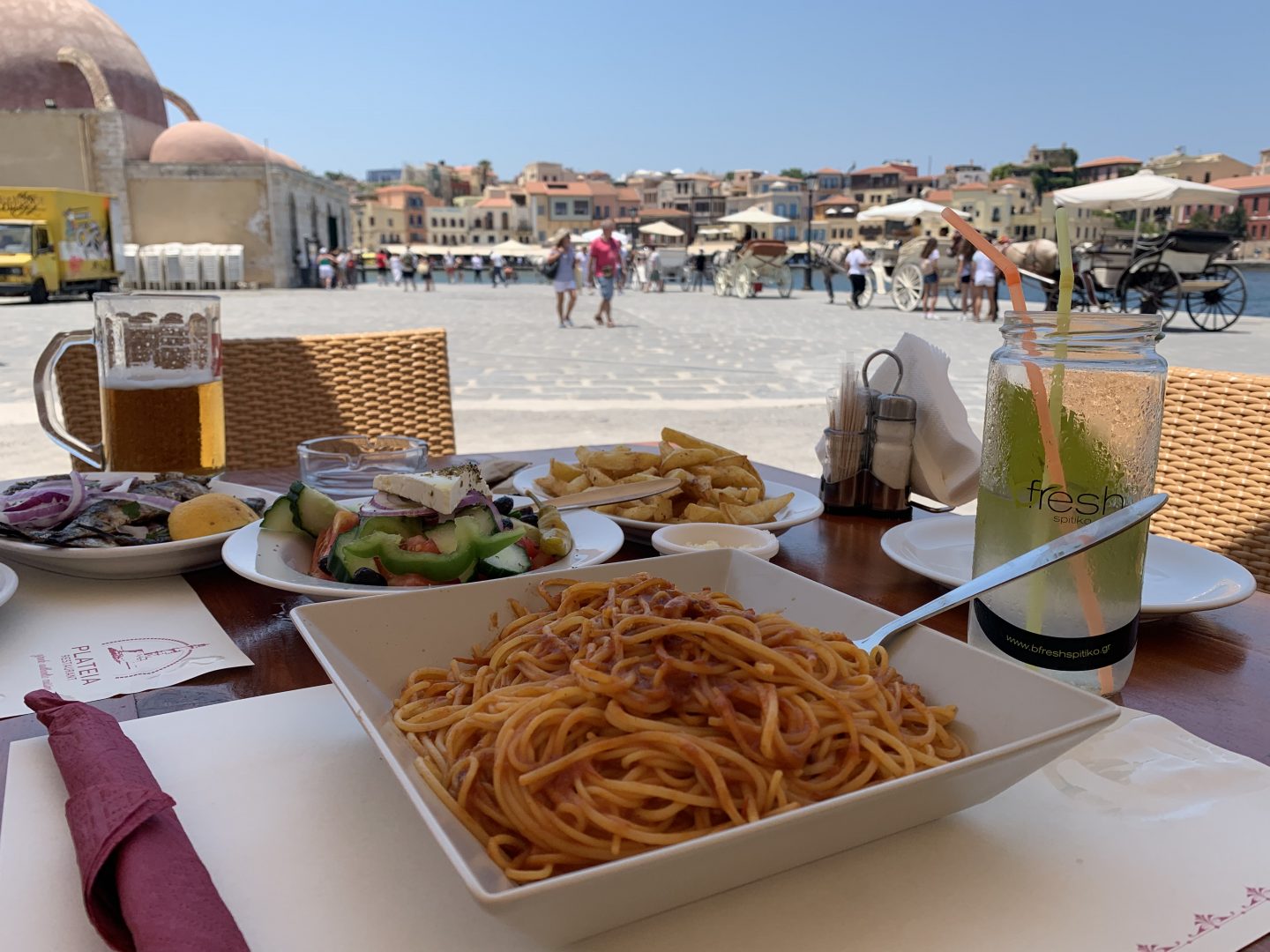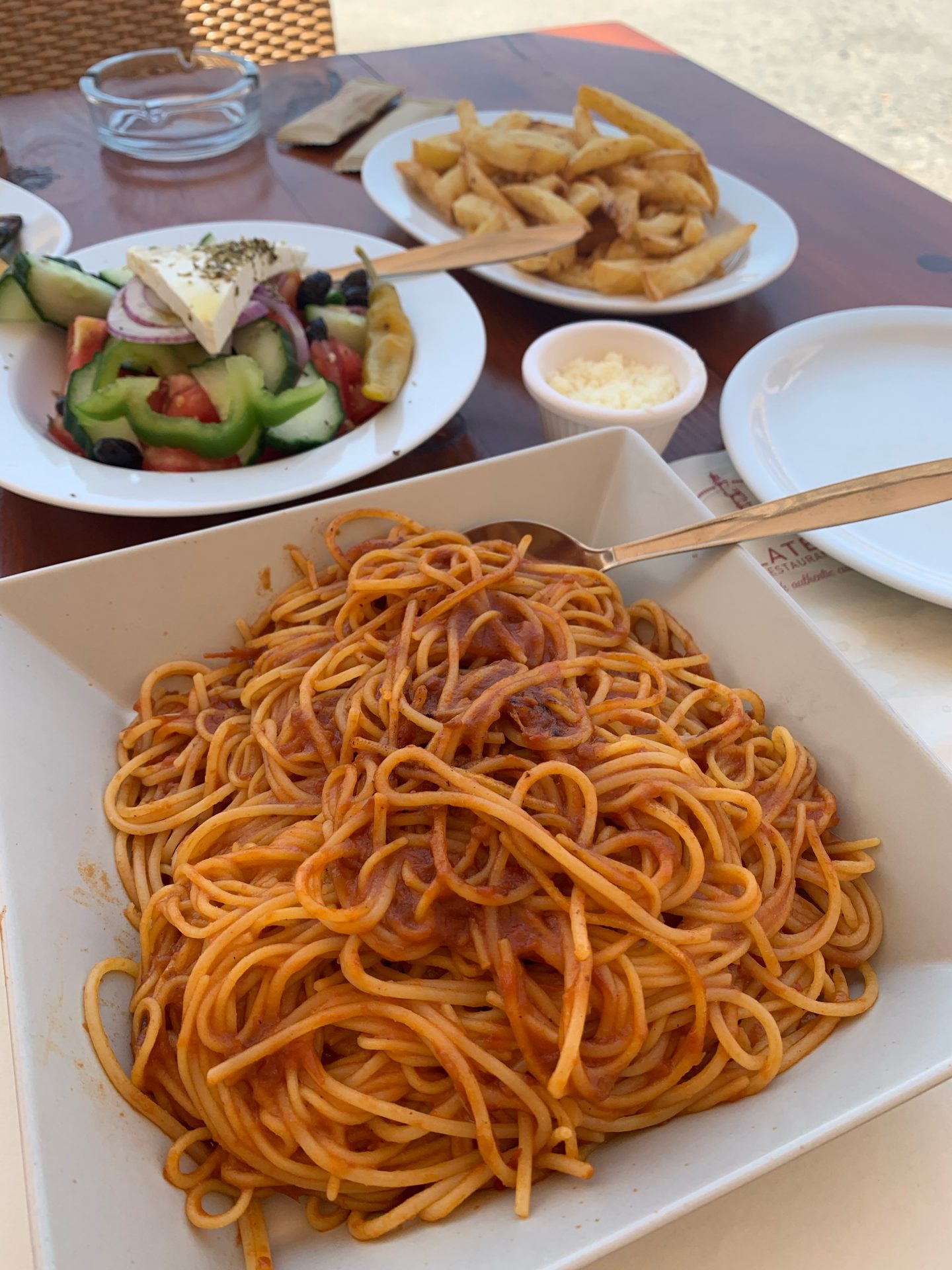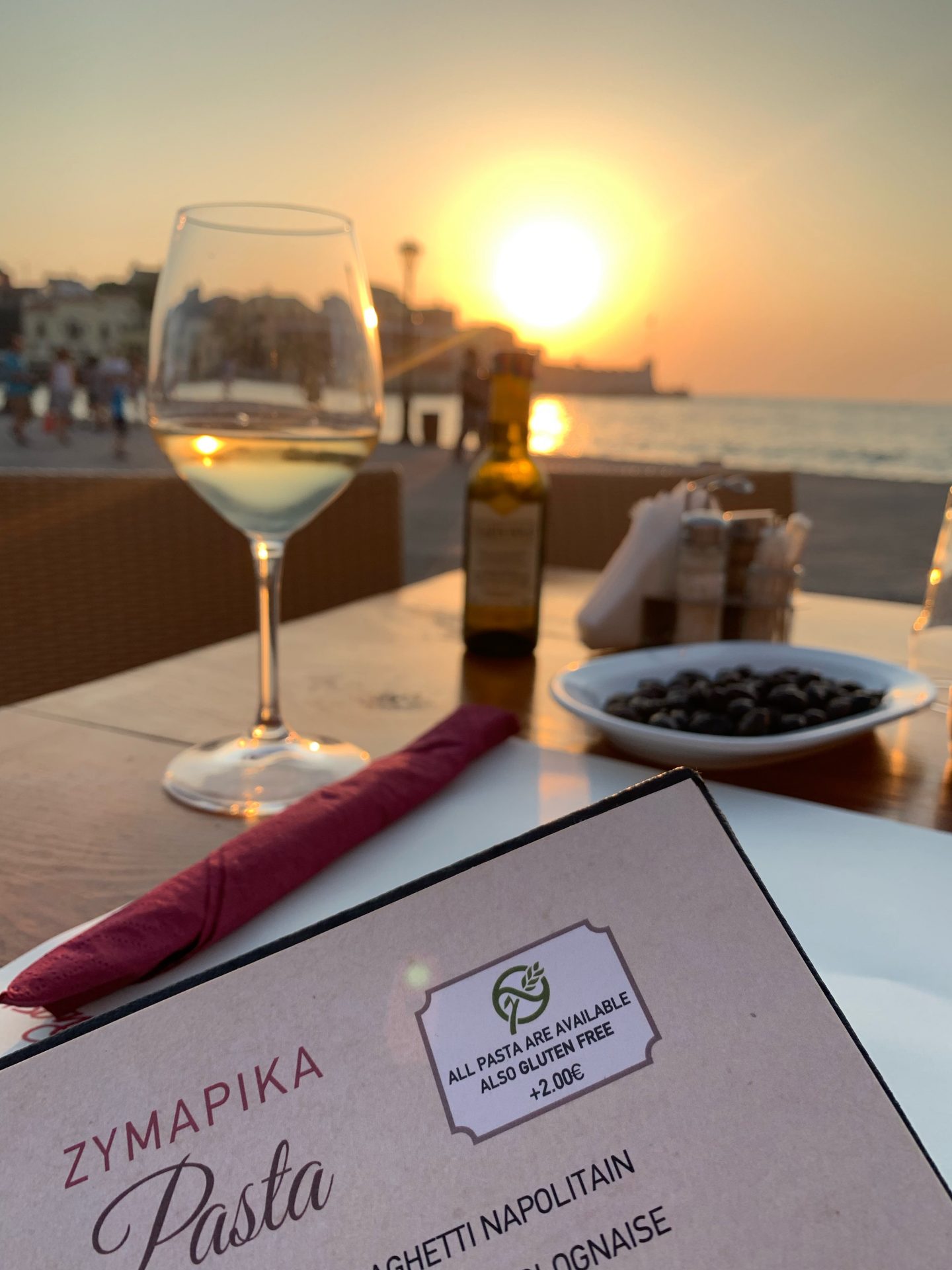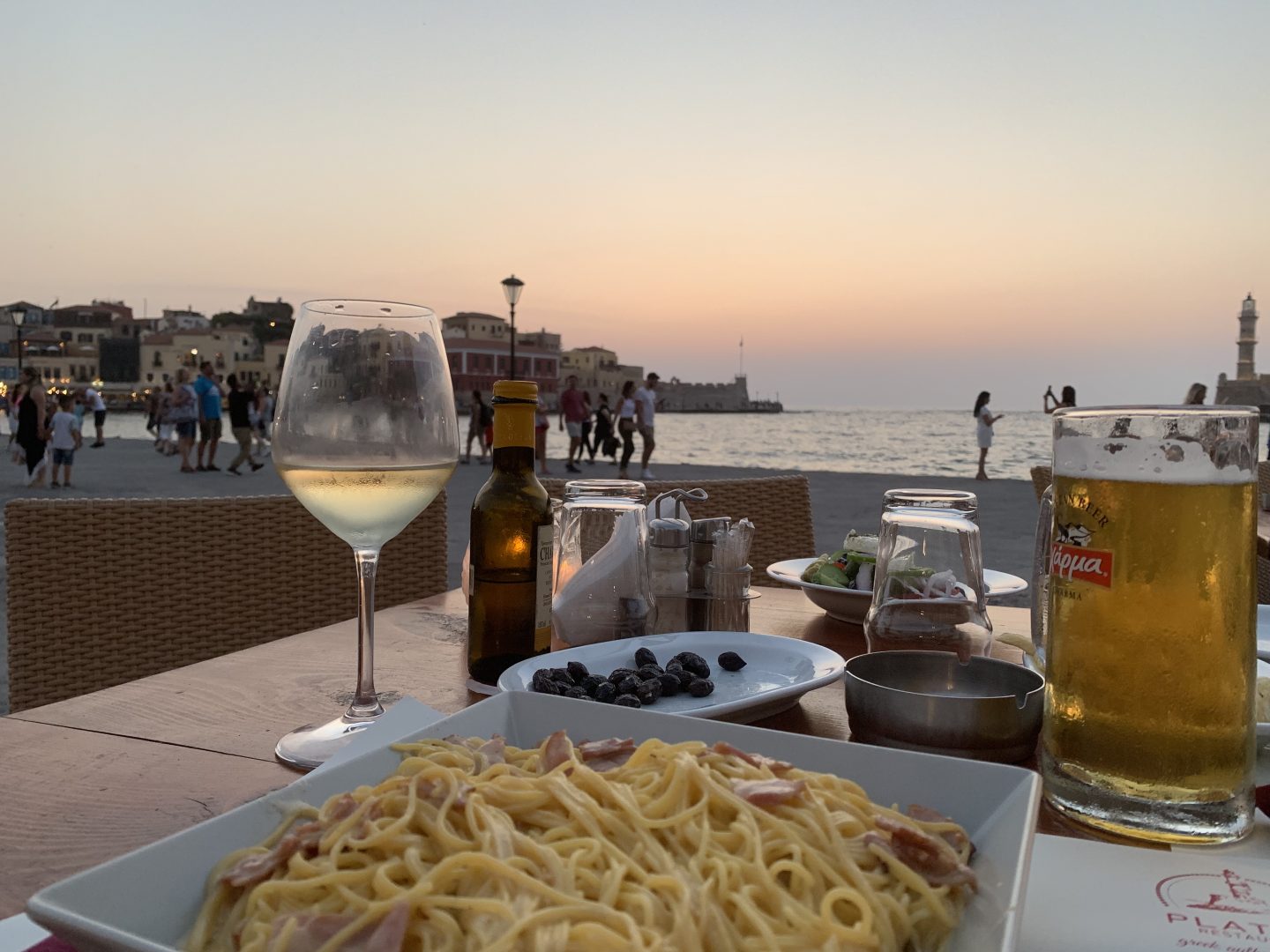 Hotel
Also if you are staying in Agia Marina I would HIGHLY recommend The Dore Hotel. They had wonderful gluten free food every morning and evening on the buffet, lovely modern, clean rooms and a fantastic pool area. Plus it was right by the main strip of restaurants & bars. Everything on the buffet was fully labelled up if it was GF and the staff were beyond helpful, bringing me gluten free bread when I needed it! See below just a couple of the fab varied meals I had during our stay: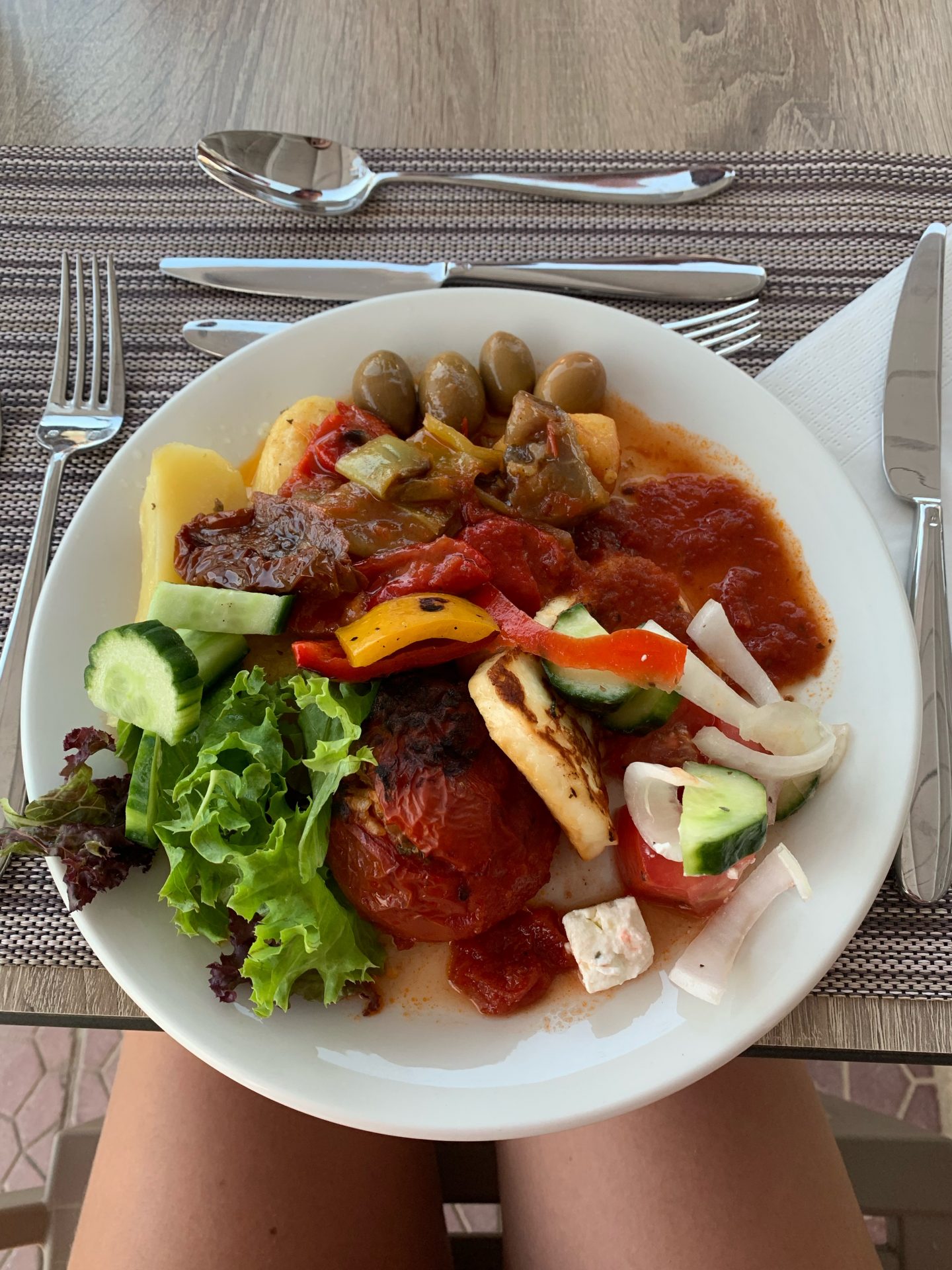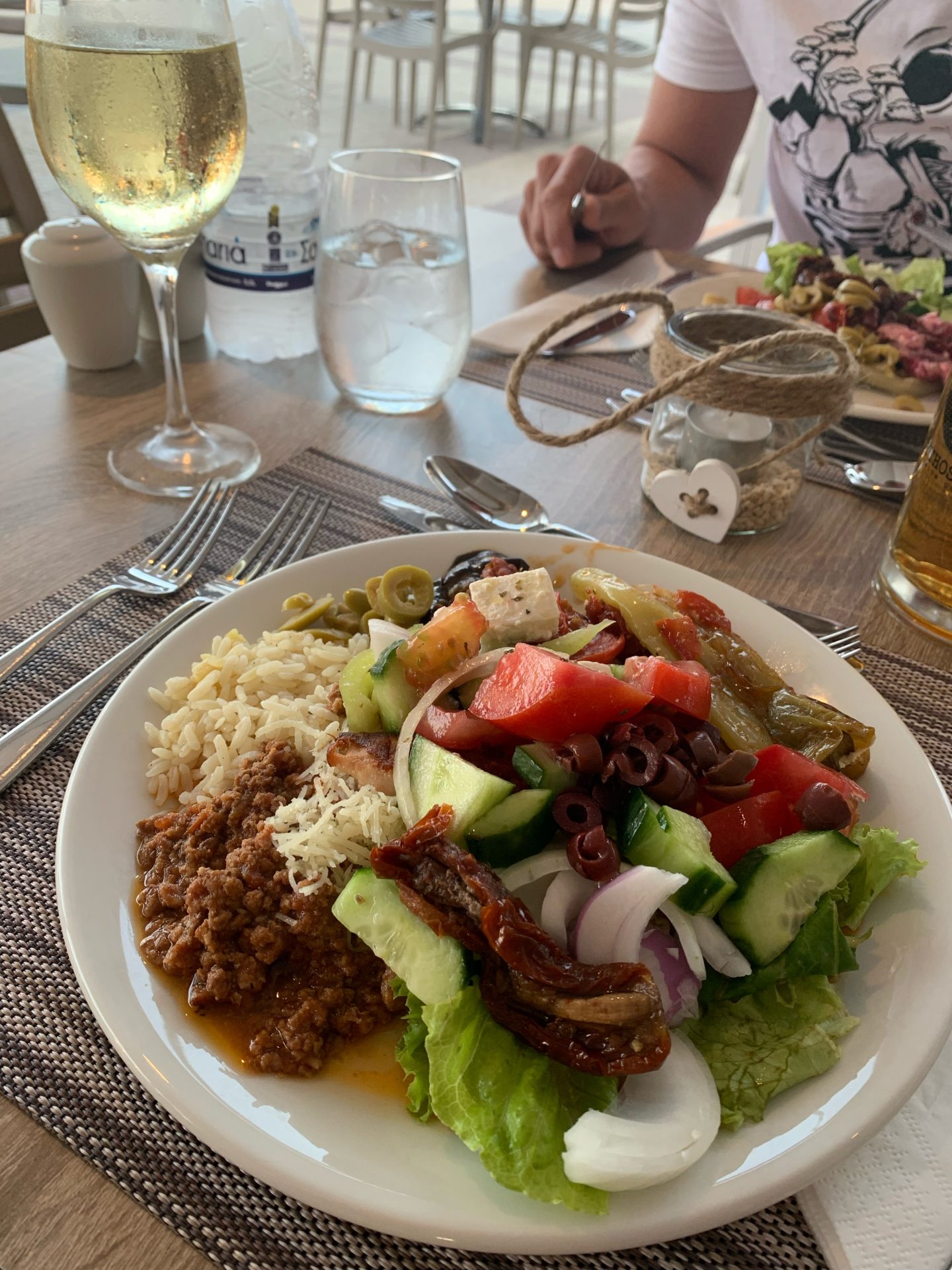 I always speak very carefully with the staff at any place I eat out in to suss out cross contamination and how safe it is to eat as a Coeliac. I highly recommend a translation app such as Gluten Free Card for travelling abroad – this is something to translate clearly what gluten is and measures that need to be taken to avoid it.
These were just a couple of our favourite GF options on our trip, but a lot of places, with all the fresh salads, meat and grilled veggies available, were very accommodating when you talked to staff. We had a truly wonderful week. See below for snaps of just a couple of the 'back of the beach' restaurants where we had a variety of naturally gluten free salads for a light lunch (& yes I love a greek salad)!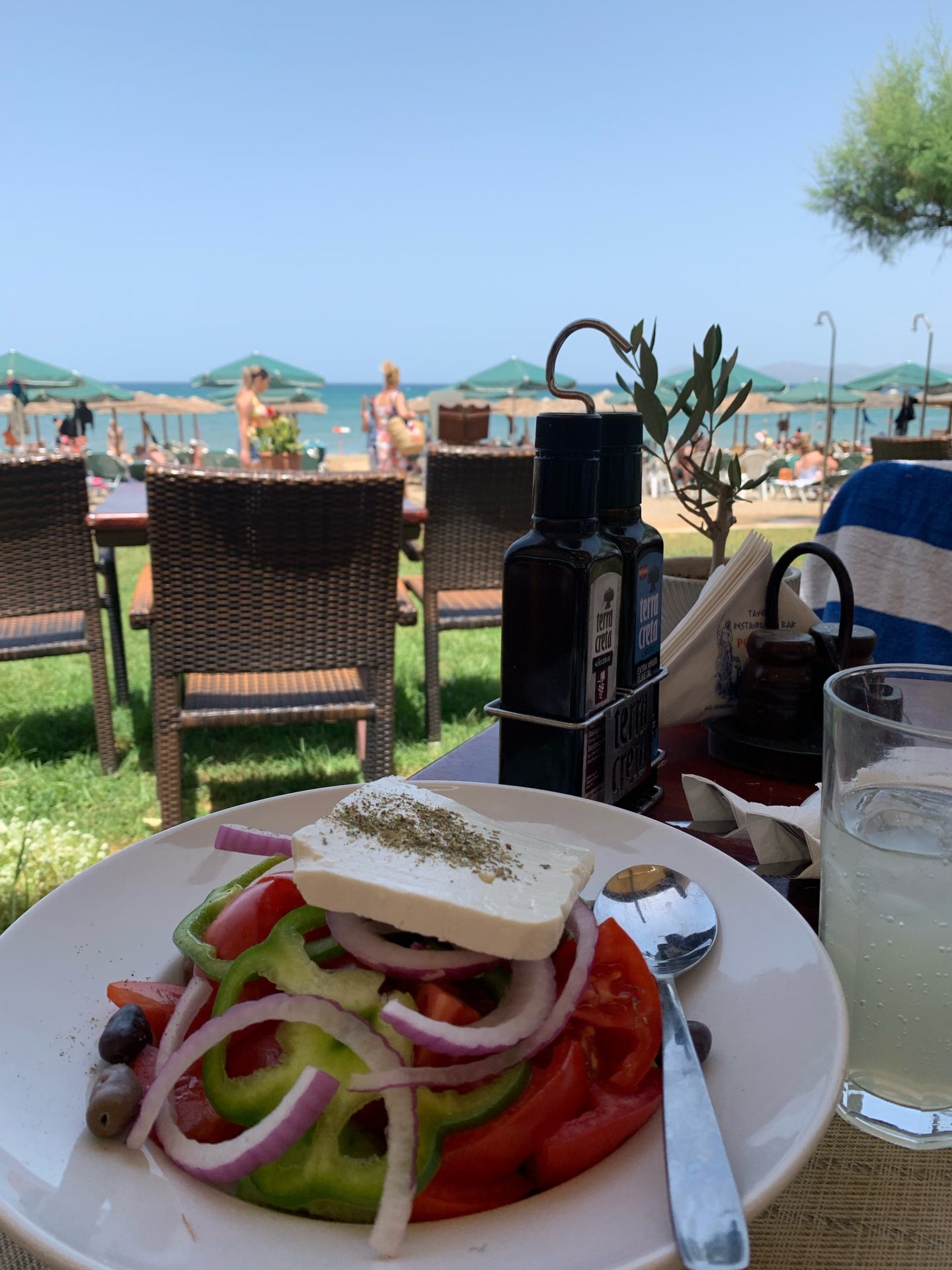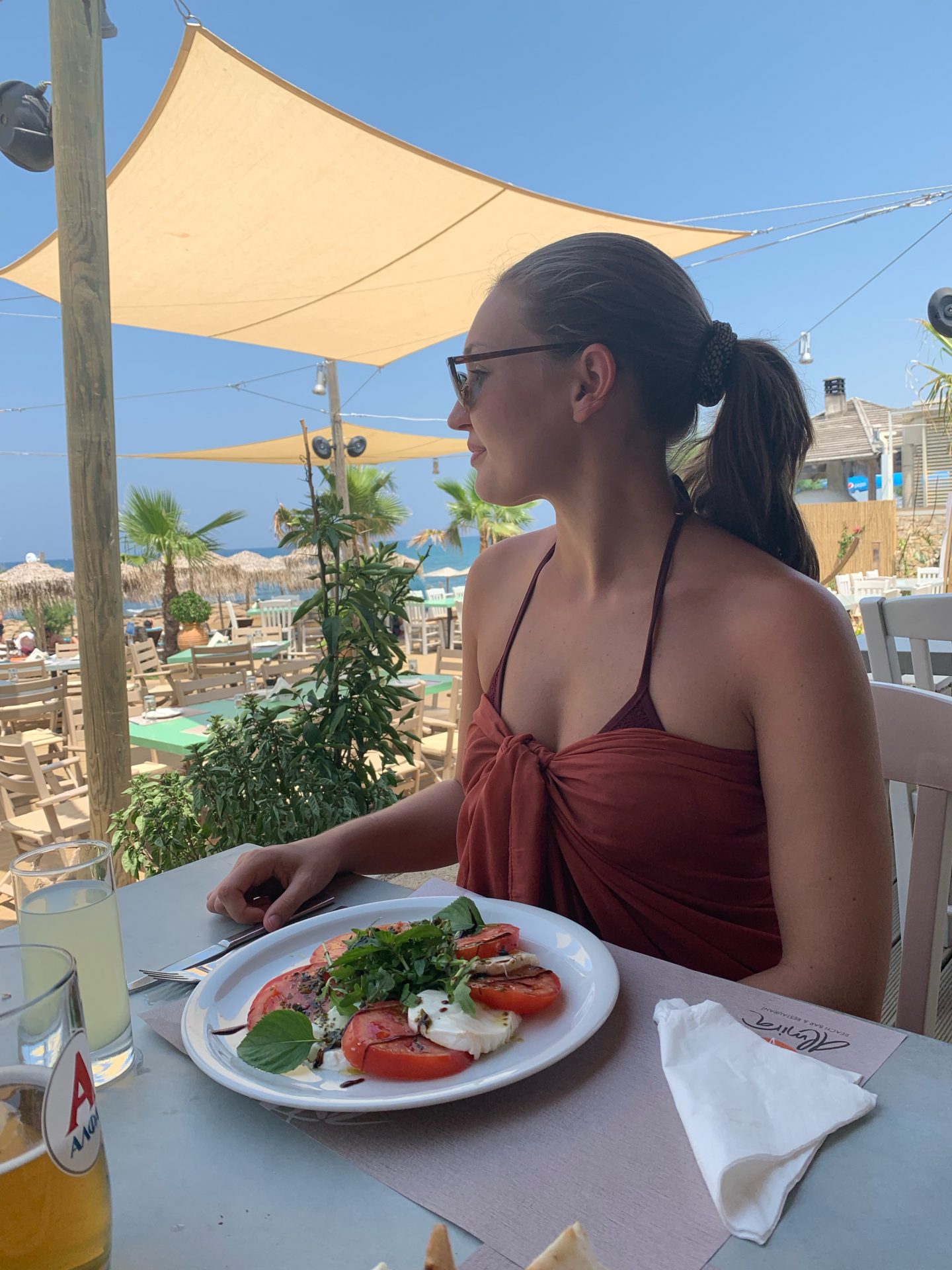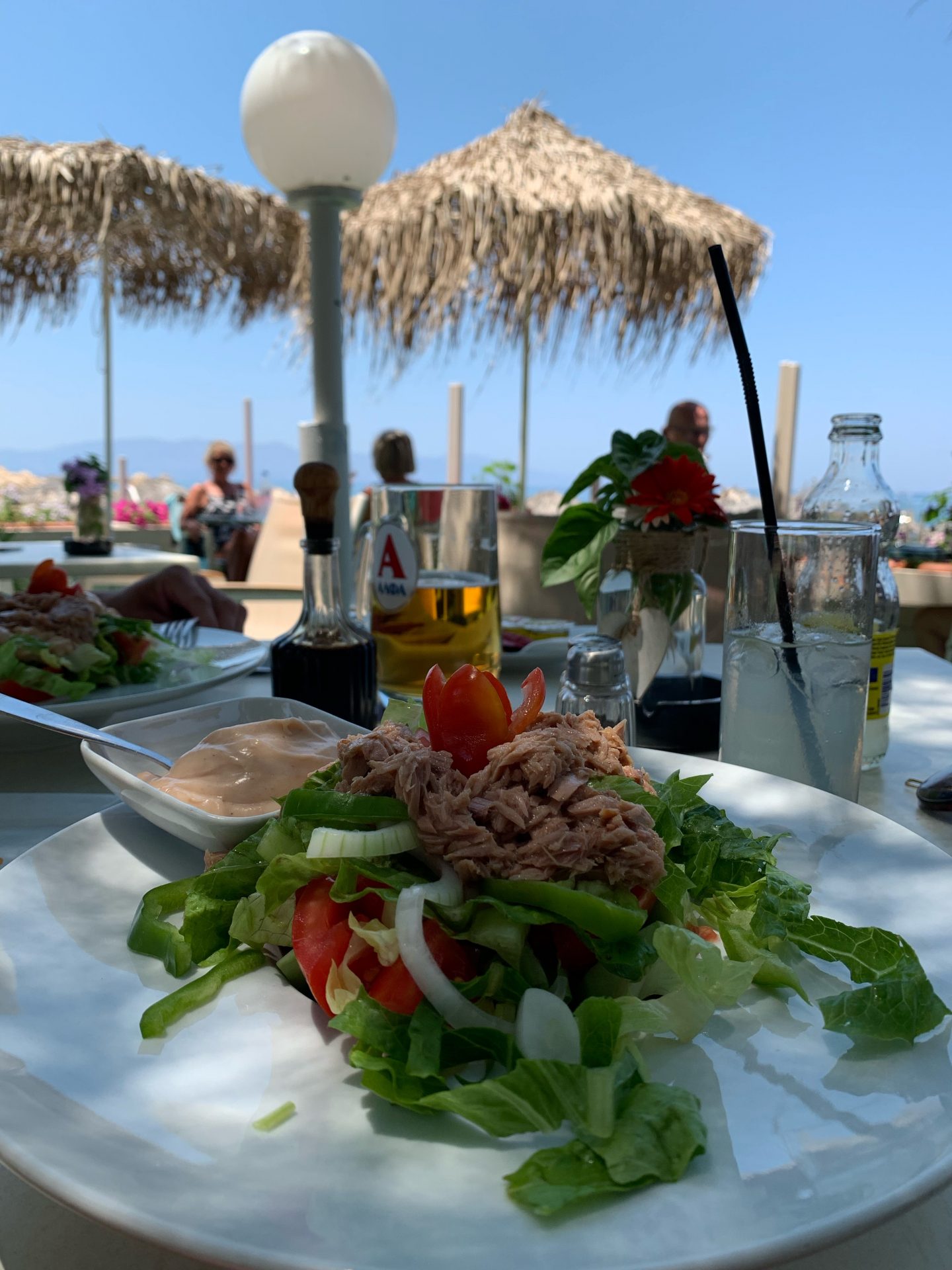 I hope you have a wonderful and safe GF holiday!
K
X