Be it Mothers Day, Easter or just a cosy Sunday at home – these easy almond biscuits are perfect with a cup of tea and great for all the family. So simple yet effective, and you wouldn't know they were gluten free! See the recipe below.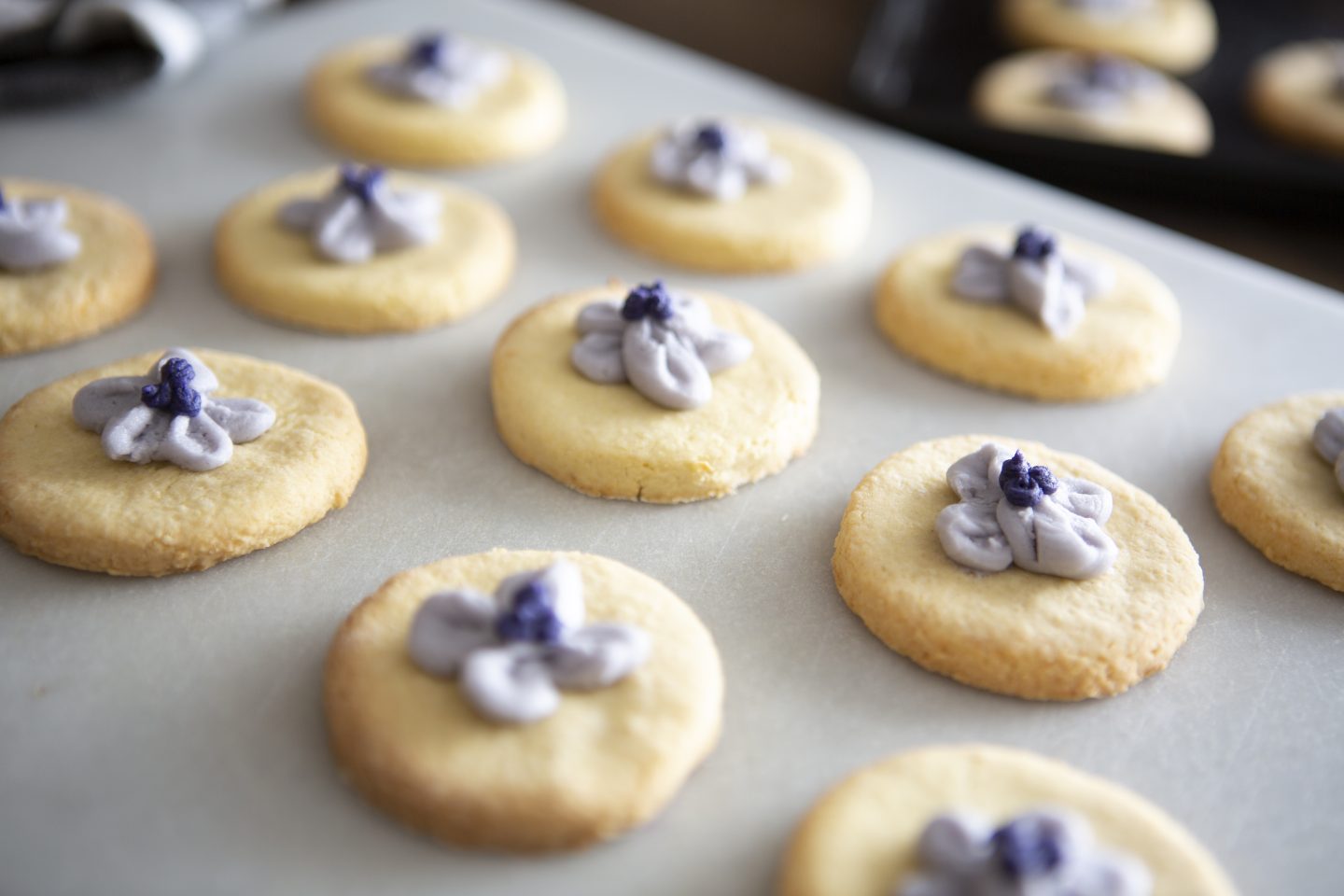 INGREDIENTS
50g ground almonds
150g gluten free plain white flour (I am using Doves Farm) plus extra for dusting
75g caster sugar
125g margarine
A couple of drops of vanilla essence
A pinch of salt
1tsp xantham gum
Water (if required)
For the icing:
200g icing sugar
100 softened butter (unsalted)
2 drops of vanilla essence
A couple of drops of food colouring (I am using the gel food colouring from Lakeland)
METHOD
Preheat the oven to 170C, Gas Mark 3. Grease and line a flat baking tray.
Mix together all the dry ingredients in a bowl (flour, almonds, sugar, salt, xanthum gum).
Cut up the margarine and mix into the dry ingredients with your fingertips to form breadcrumbs.
Add the vanilla essence (and water if required) and knead together with your hands to form a soft dough.
Using extra flour to dust – roll the dough out between two sheets of cling film (or just straight onto a board, but keep it moving so it doesn't stick), to approximately 1cm in thickness.
Use a cookie cutter to cut out the biscuits into any shapes you like, I just tend to do round ones. Dip the cutter into gluten free flour before using, to help with getting them out of the cutters and onto the tray.
Place on your prepared tray and bake for 12-15 minutes. Keep an eye on them, you want them to be just turning a very light golden brown before removing them. If you leave them in too long, they will crisp up and you won't achieve the lovely chewy centre.
Remove from the oven and place on a wire rack to cool.
For the icing – whisk the butter until turning paler in colour, before gradually adding the icing sugar and the vanilla extract until fully combined. Add your food colouring until you get your desired colour. Pipe on your decoration. See a video here that helps with piping petals and flowers: https://www.youtube.com/watch?v=f23gREWVaI0
Enjoy!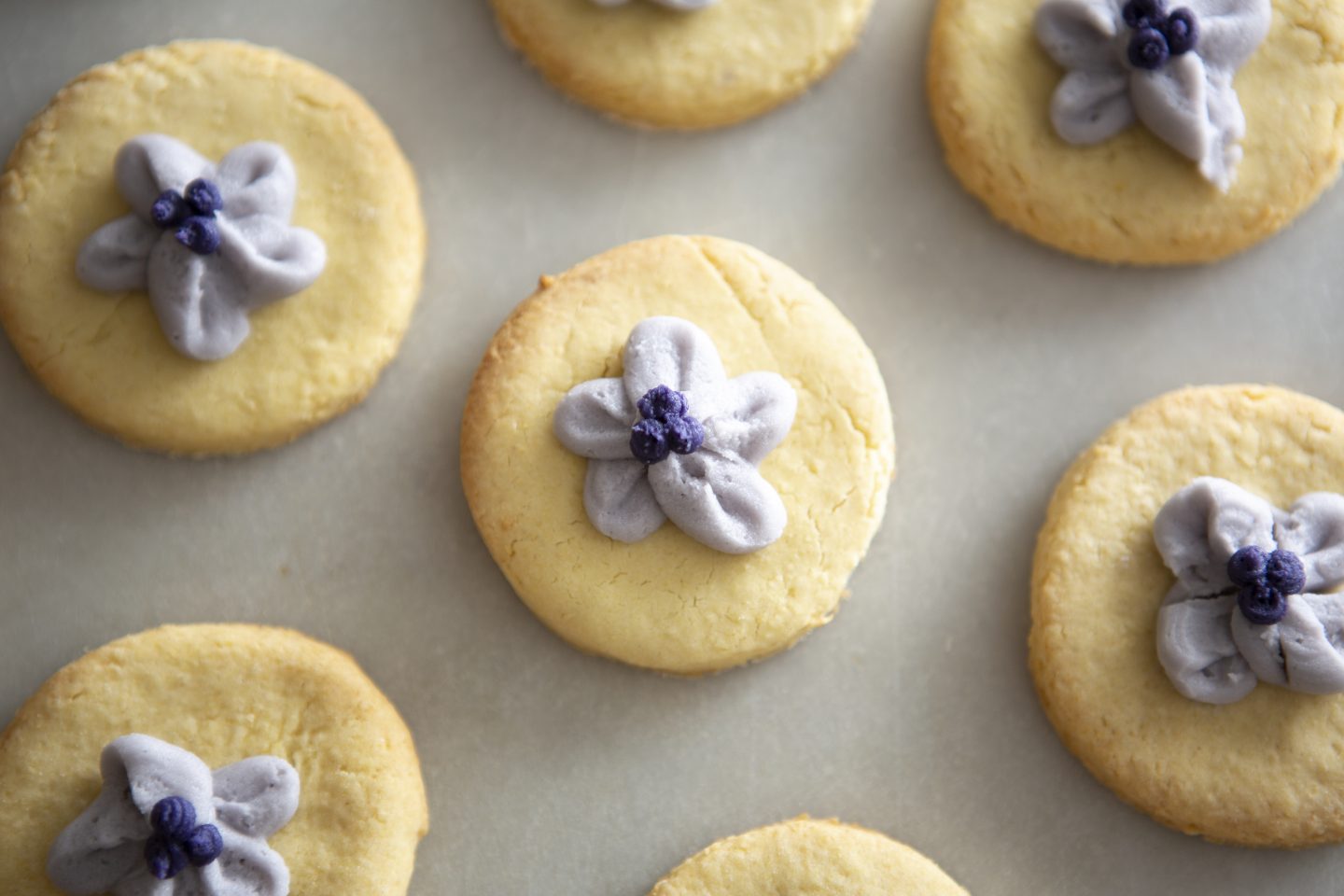 I hope you like this recipe! Let me know what you will be baking this Mothers Day!?
K
X