What better way to say I love you than with some freshly baked heart cookies?! Gluten free and totally delicious, these are straight forward to make and still super impressive. Traditionally called a 'Linzer biscuit' originating from the city of Linz, Austria – these jam filled sandwich biscuits are your posh version of a jammy dodger and these are totally coeliac friendly.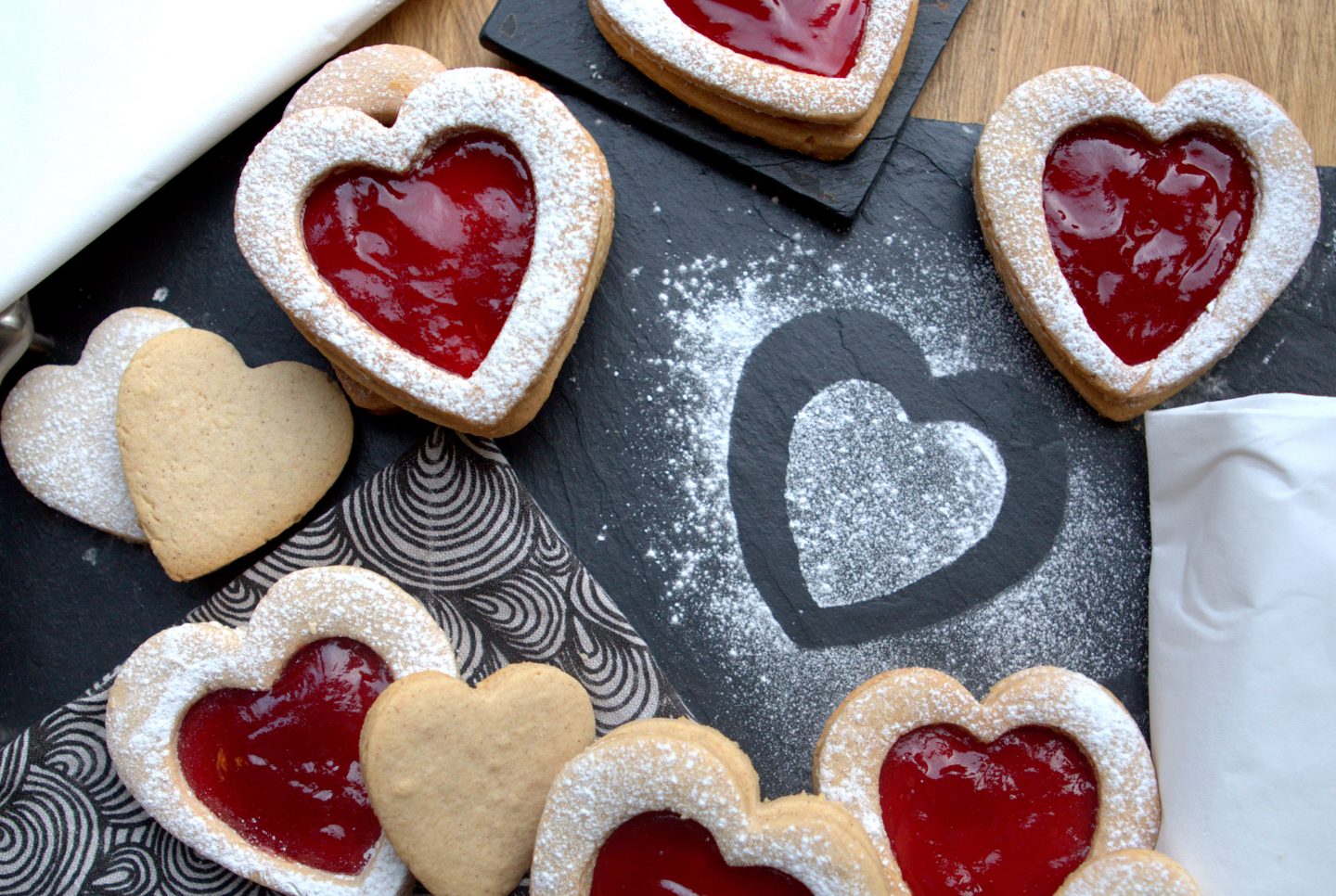 The almonds in the mix help to bind the cookies. See for yourself:
INGREDIENTS
250g gluten free plain flour
200g ground almonds
175g butter (unsalted)
100g caster sugar
1 egg
1/2 teaspoon of vanilla extract
1/2 ground cinnamon
1/2 teaspoon baking powder
1/2 a jar of seedless raspberry jam
Icing sugar, to dust
METHOD
Preheat the oven to 170C, Gas Mark 3. Grease two baking trays.
Cream together the butter and sugar with an electric whisk, until light and fluffy.
Gradually add the eggs and vanilla, a little at a time.
Mix together all the dry ingredients (flour, almonds, sugar, cinnamon, baking powder) before beating in with the egg / butter mixture.
Using your hands, work the mixture to form a dough.
Roll out on a well floured surface until approx 1/2 a cm in thickness.
Cut out the heart shapes using your cookie cutters. Making sure you make the right amount of 'top and bottom' of the cookies to sandwich together (pushing out the middles to use as small biscuits).
Place on your baking trays and bake in the preheated oven for about 10 minutes, until just turning golden. These cookies are better to be slightly underdone, as otherwise they can go too crisp and brittle.
Heat the jam in a small saucepan, and stir with a whisk until you get a smooth mixture.
Cover the base layers of your biscuits with jam (not going all the way to the edges). Dust the top of the biscuits with icing sugar separately before sandwiching together.
Leave to set slightly.
Enjoy!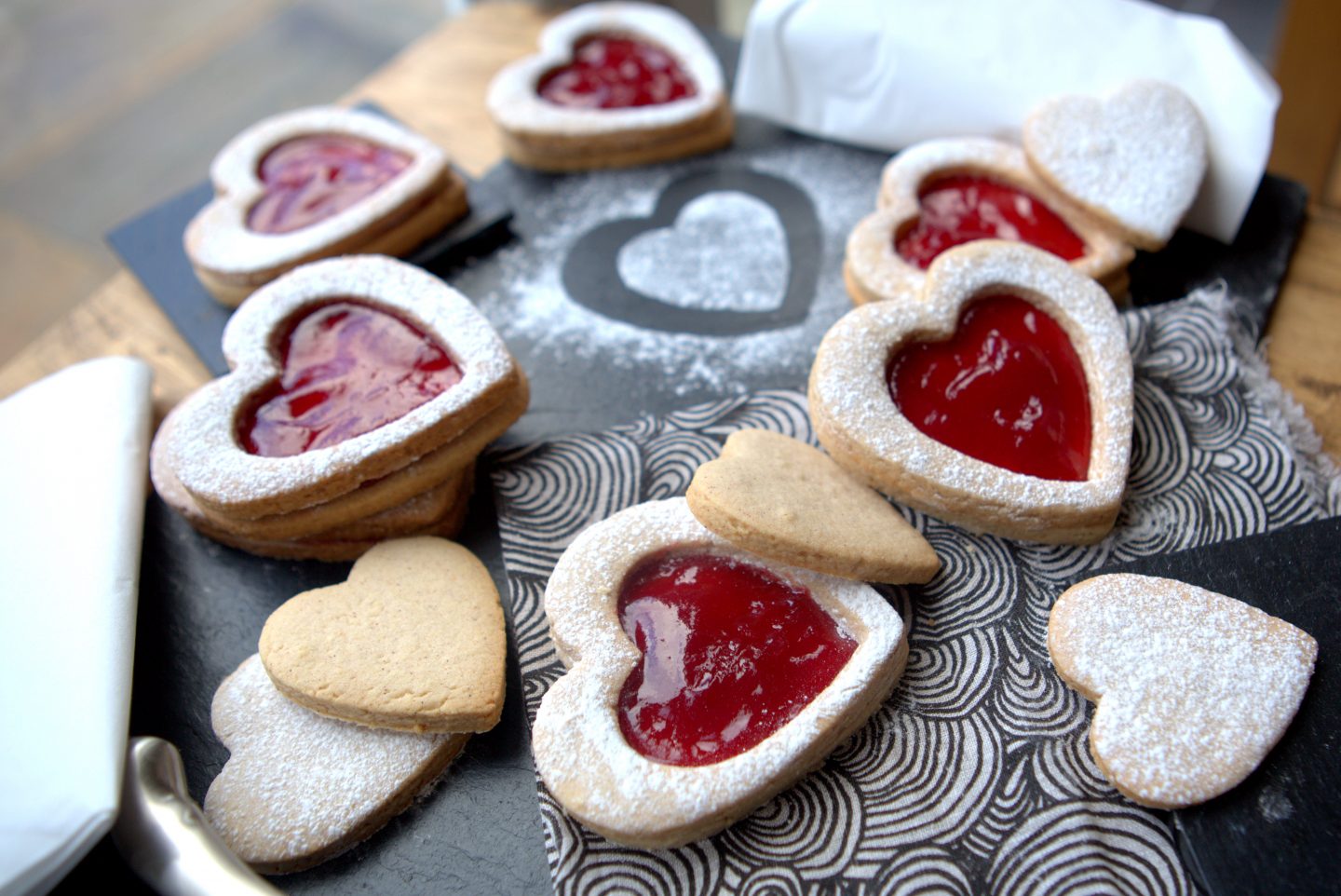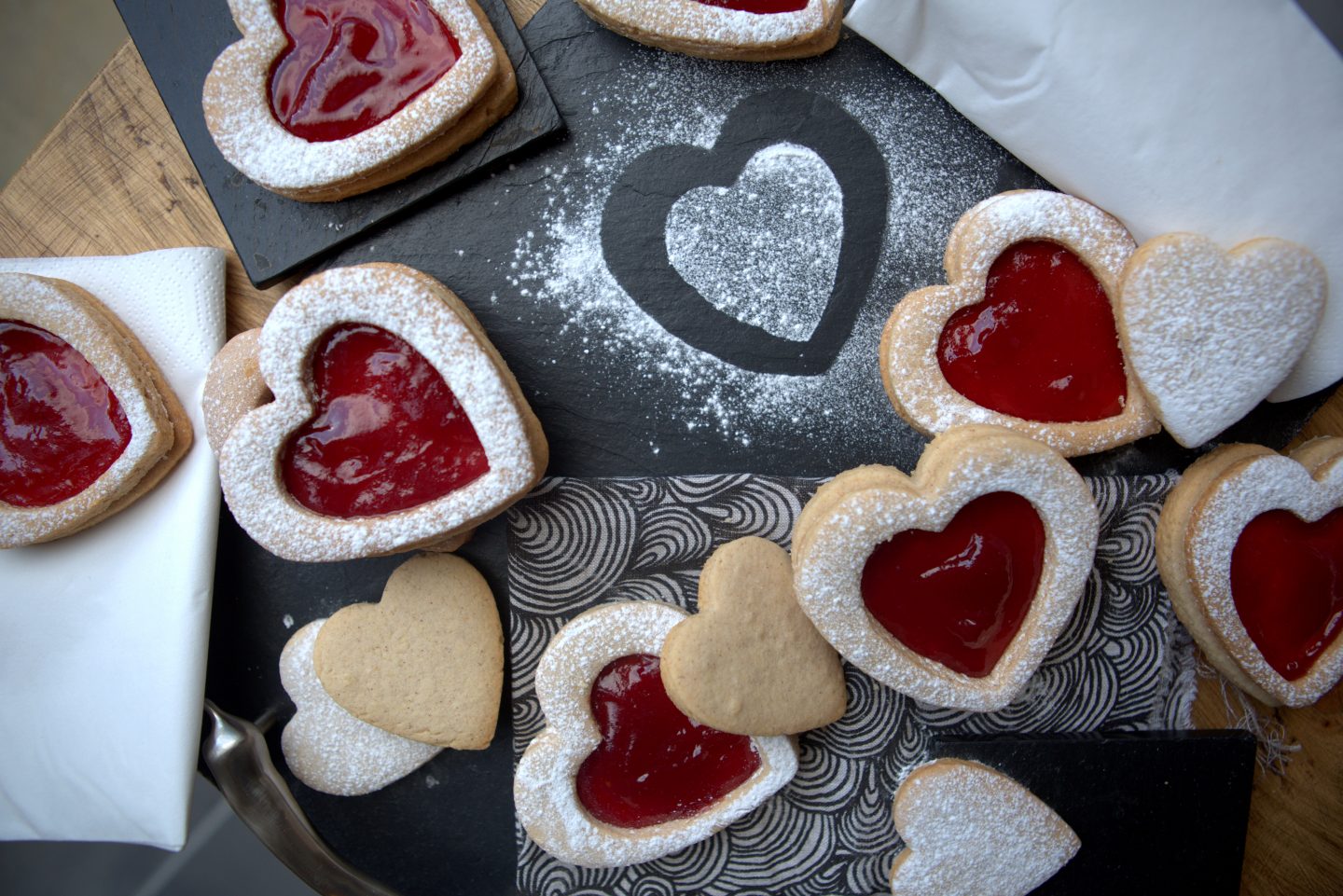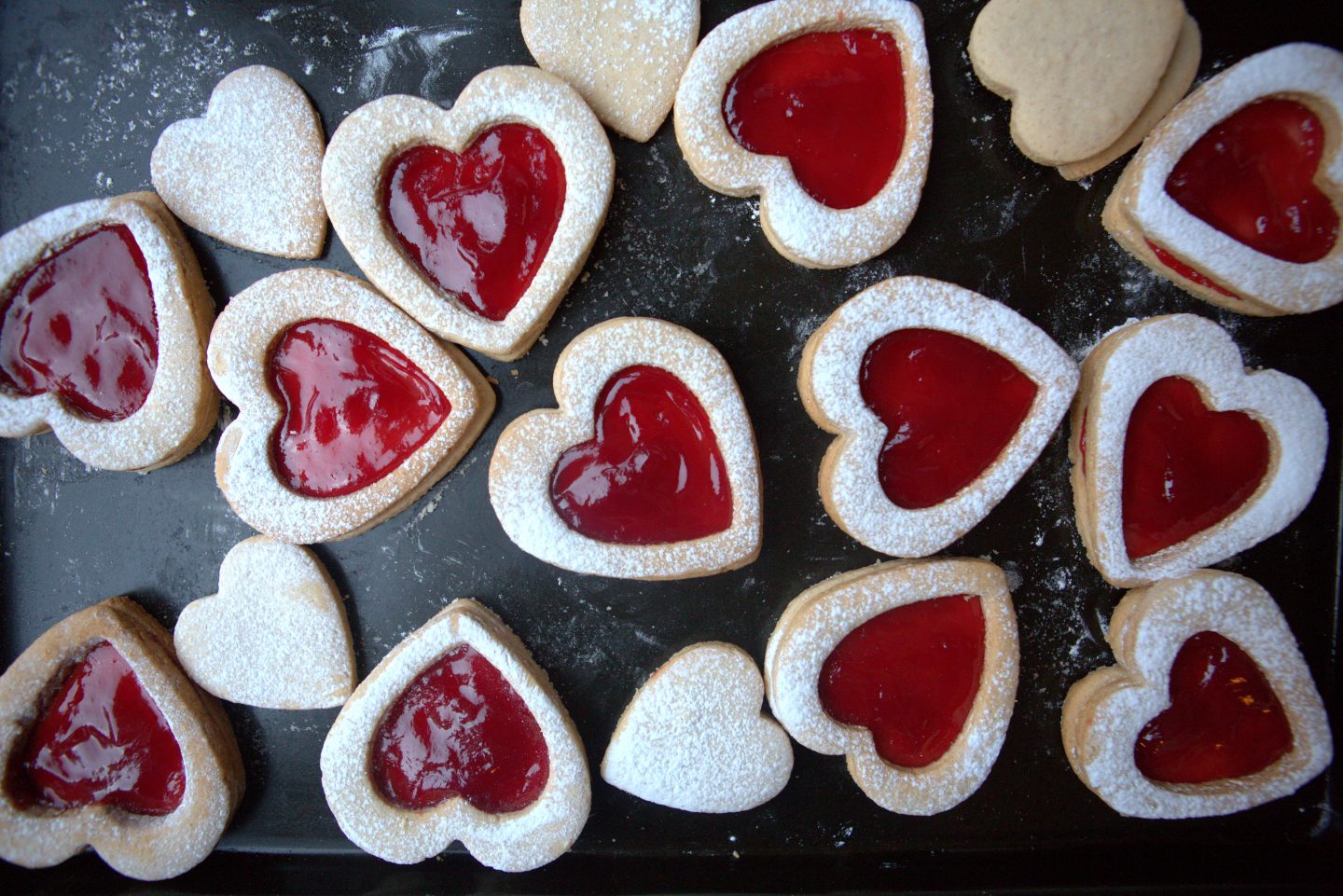 Why not whip up a batch this Valentines day to show your love – they won't disappoint!
K
X