Chocolatey and delicious. A twist on my regular tiffin recipe, found HERE, this delicious, gluten free tiffin (with an Easter take), will win over every member of the family this weekend.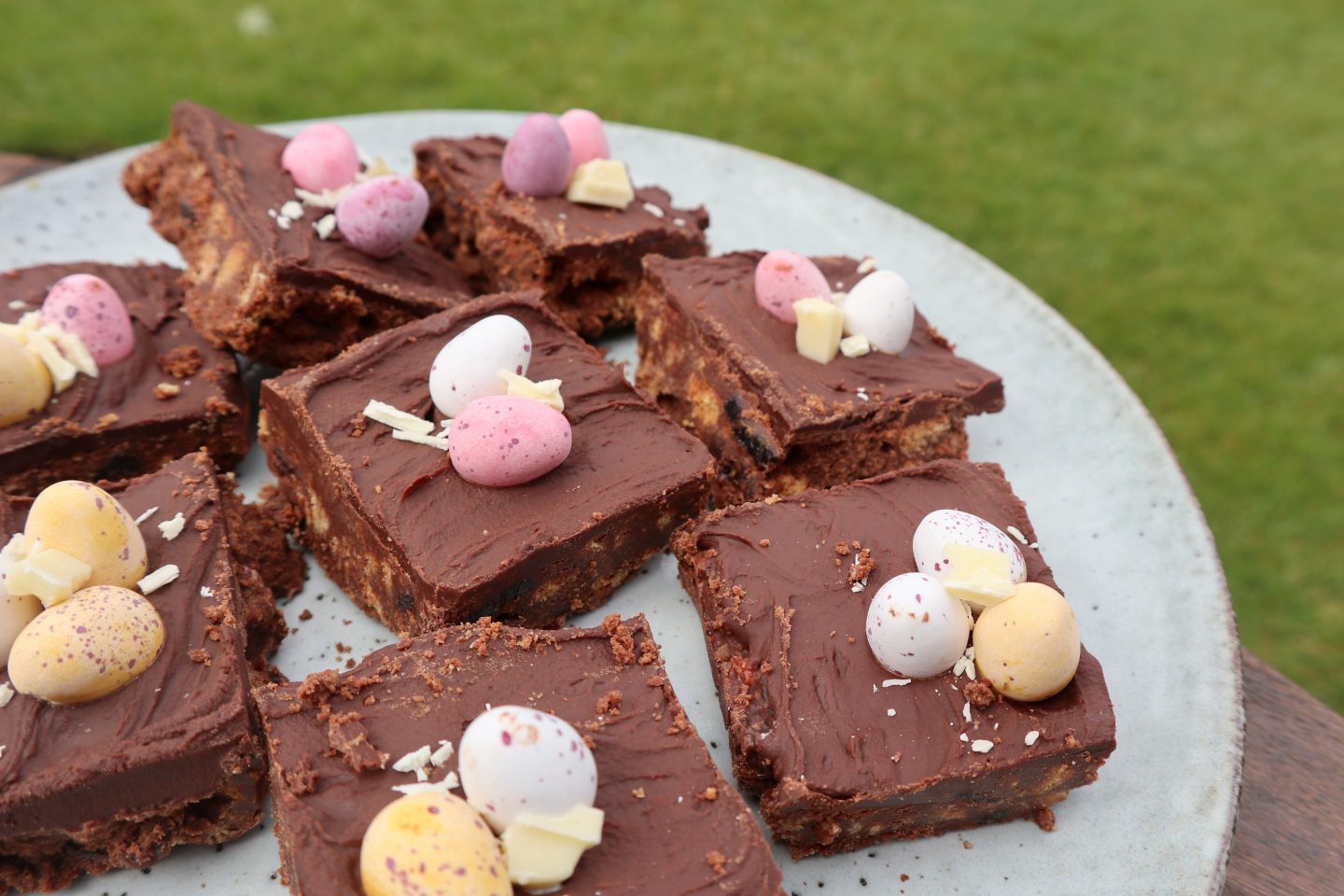 Try the recipe for yourselves:
INGREDIENTS
320g Gluten Free Biscuits (I am using Sainsburys own gluten free digestives – 2 packs)
450g Cooking chocolate (a mix of milk and dark – tailor to your preferences)
115g butter
2 tablespoons golden syrup
170g Raisins
x2 bags of mini eggs
*White chocolate for decorating (optional)
METHOD
Crush the biscuits. Either in a bowl, or I find it easier to put them in a sealed freezer bag and use a rolling pin to crush them, to avoid mess.
Melt the butter, half of the chocolate (225g) and golden syrup together over a bowl of boiling water.
Mix the crushed biscuits and raisins together in a bowl.
Coat the dry ingredients with the melted chocolate mixture and combine well.
Press into a standard (lined) square baking tin and put in the fridge to harden slightly.
Meanwhile, melt the rest of the chocolate. Once melted, remove the tin from the fridge and pour over the top. Decorate with mini eggs (and grated or melted white chocolate if you like) and return to the fridge to set fully.
Once hard, remove from fridge, slice into squares and enjoy!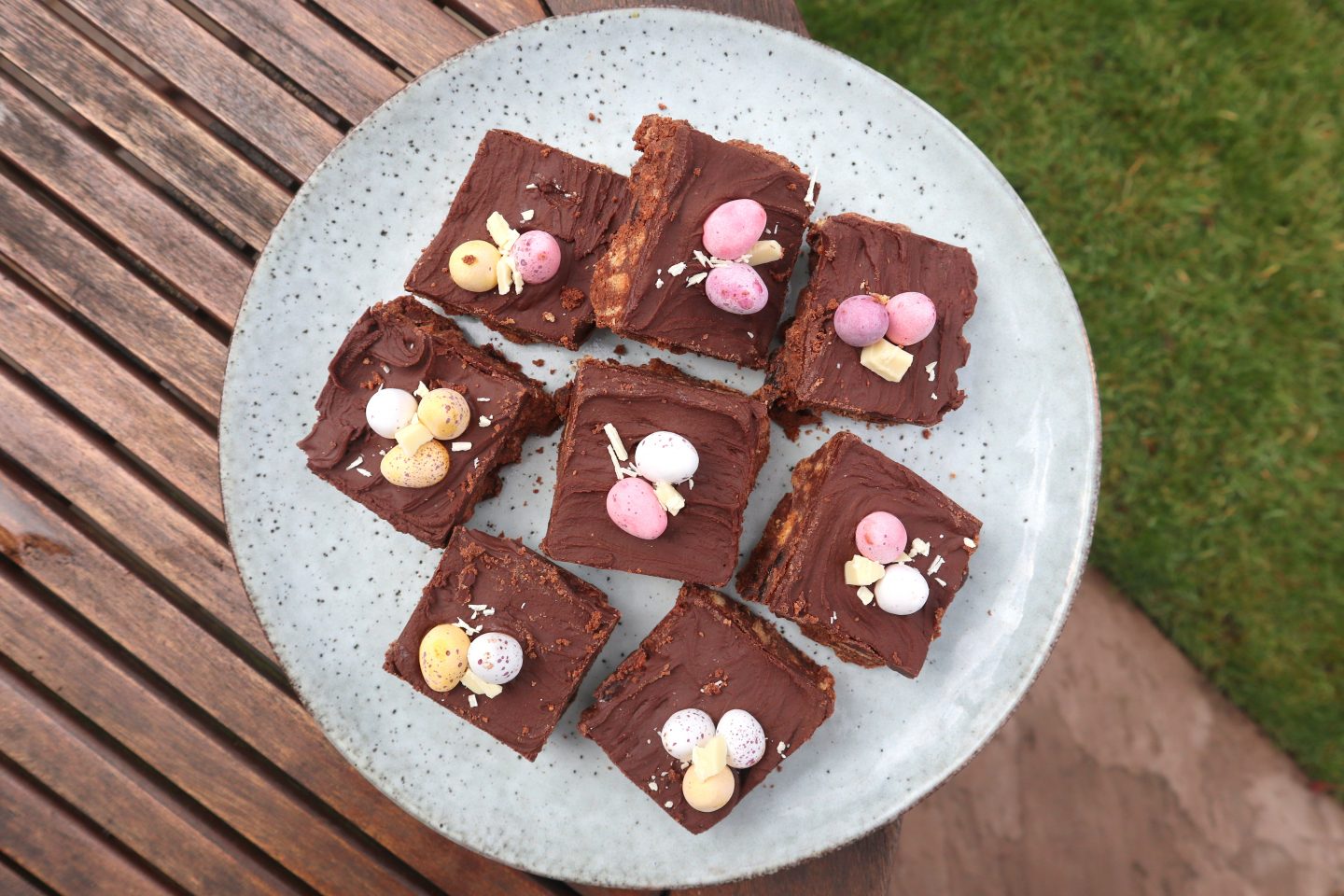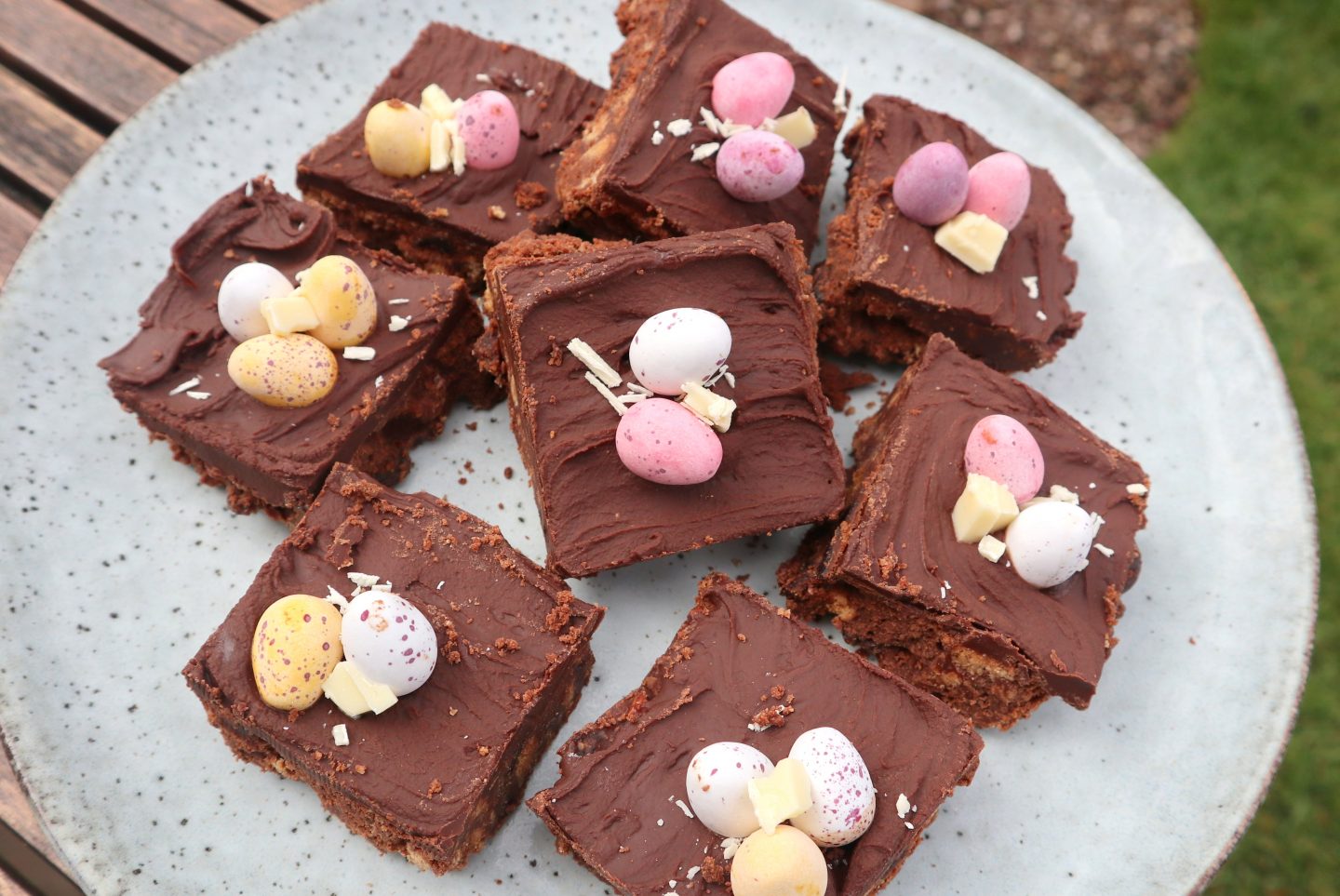 If you want a more 'textured' effect on the top, you can add an extra knob of butter to the melted chocolate you are using on the top, to change the consistency slightly.
This recipe is simple, straight forward and doesn't involve too many fancy ingredients – making it a family favourite for Easter weekend. I hope you all have a lovely long weekend with your families and obviously indulge in lots of chocolate, I know that's what I will be doing!
K
X