Tis' the season to eat gingerbread men!! I spent ages trying to find a way to make tasty gluten free gingerbread, and found this the recipe works a treat. It is simple with very few ingredients, and super fun to make. It's the perfect time of year to enjoy these festive treats, so get baking!!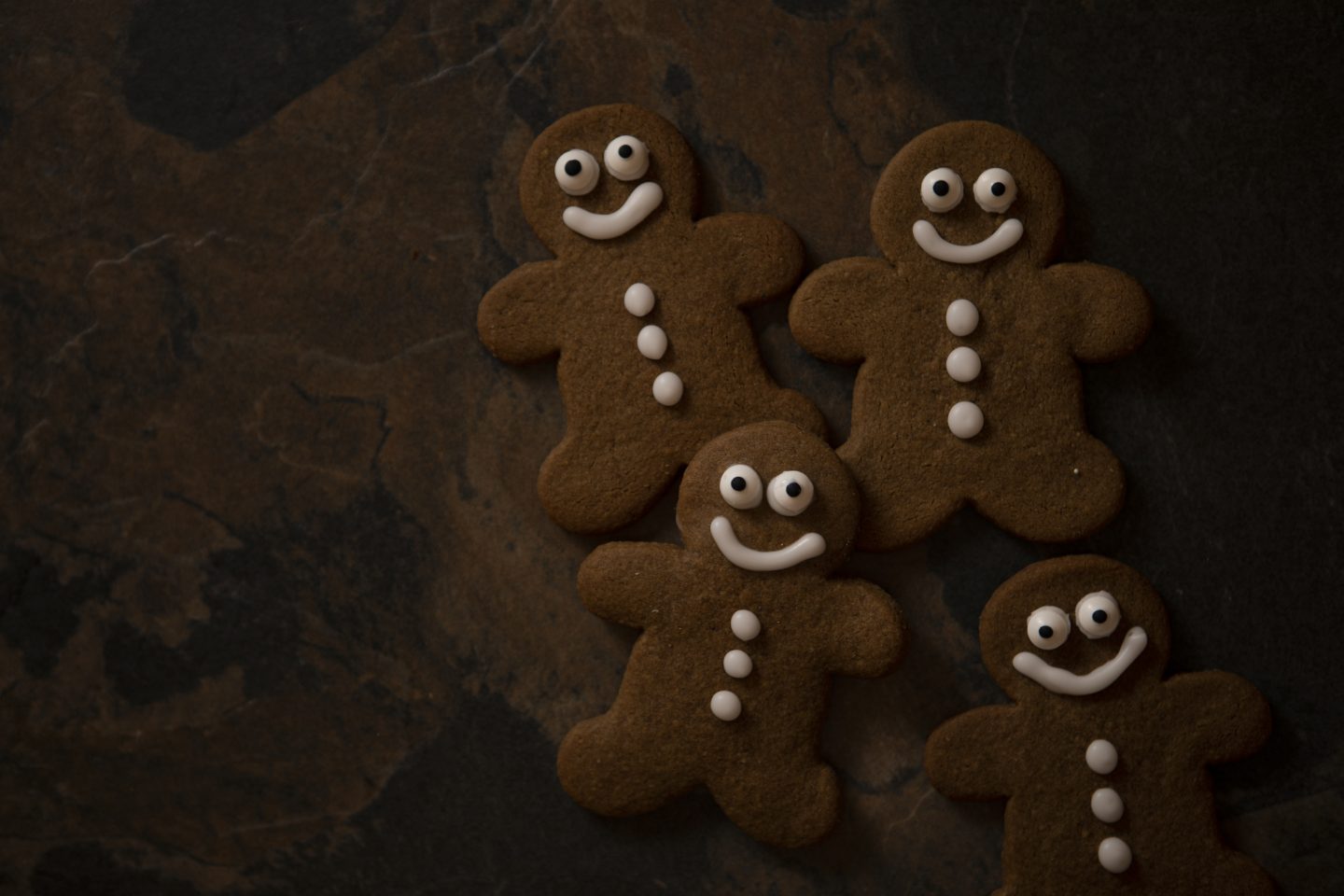 INGREDIENTS

For the gingerbread
175g gluten free plain flour (I am using Doves Farm) – plus extra for dusting
50g ground almonds
1 teaspoon xantham gum
100g soft dark brown sugar
100g butter (unsalted, softened)
2 teaspoons ground ginger
1/2 teaspoon of cinnamon
1/2 teaspoon mixed spice
1/2 teaspoon ground nutmeg
1 tablespoon of golden syrup
1 tablespoon of black treacle
1 tablespoon hot water
For the icing
300g royal icing sugar
Warm water
METHOD
Makes approximately 6-8 gingerbread men
Preheat the oven to 160C / Gas Mark 3.
Start by mixing the flour, xantham gum, ginger and spices in a bowl and set aside.
Cream the butter and sugar together until light and fluffy.
Add the syrup, treacle and water and beat again. TIP: Place your tablespoon for the treacle and syrup in a mug of boiling water prior to heat up, this will make it MUCH easier to get your treacle out of the tin without making such a mess.
Gradually add the flour until you get a stiff mixture.
Coat your hands in flour and bring into a ball. Roll out until approx 1cm in thickness.
Cut out using your gingerbread man cookie cutter (or other cutters if you prefer) and keep rolling out until you have used up all the mixture.
Carefully place onto a greased or lined baking tray, with a good distance between each gingerbread as they may expand slightly during baking. Bake for approximately 10-12 minutes until golden. Make sure your oven isn't too hot, as they come out a lot better at a lower heat for a longer period of time (this may vary depending on your oven).
When they are done, leave them to cool, they will be very delicate and will need to solidify so do not try and move them until they have cooled.
Now prepare your icing. Mix approx 300g of icing sugar with a little warm water until you get a thick consistency (that will hold when piped – add more water and icing sugar until you get your desired consistency), then pipe onto the cookies. This style icing sets very quickly so is perfect for gingerbread men.
Enjoy!!
Gingerbread men are so much fun to make and decorate, and baking is a perfect family activity for over the Christmas holidays! Just because you can't eat gluten doesn't mean you can't have delicious gingerbread just like everyone else.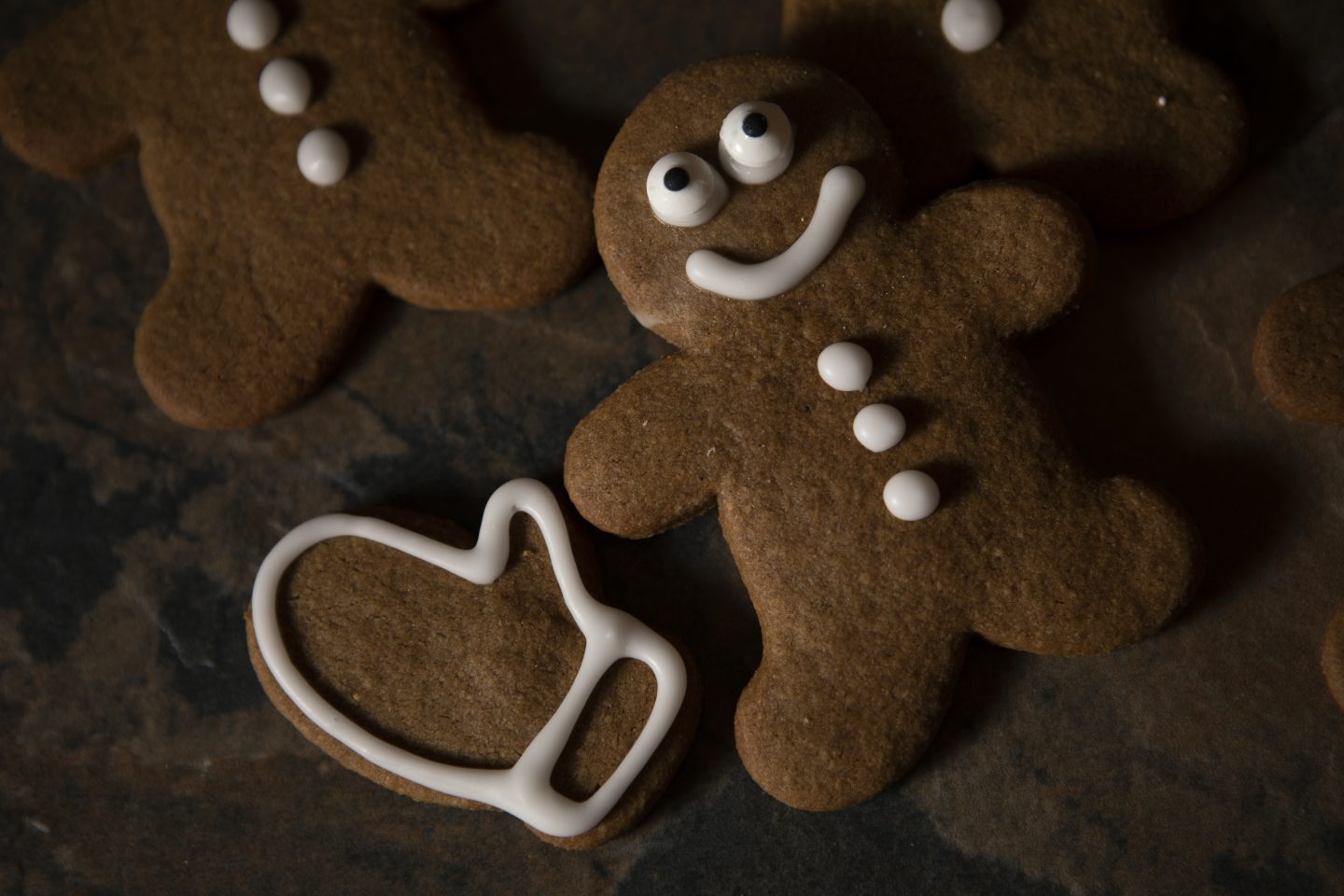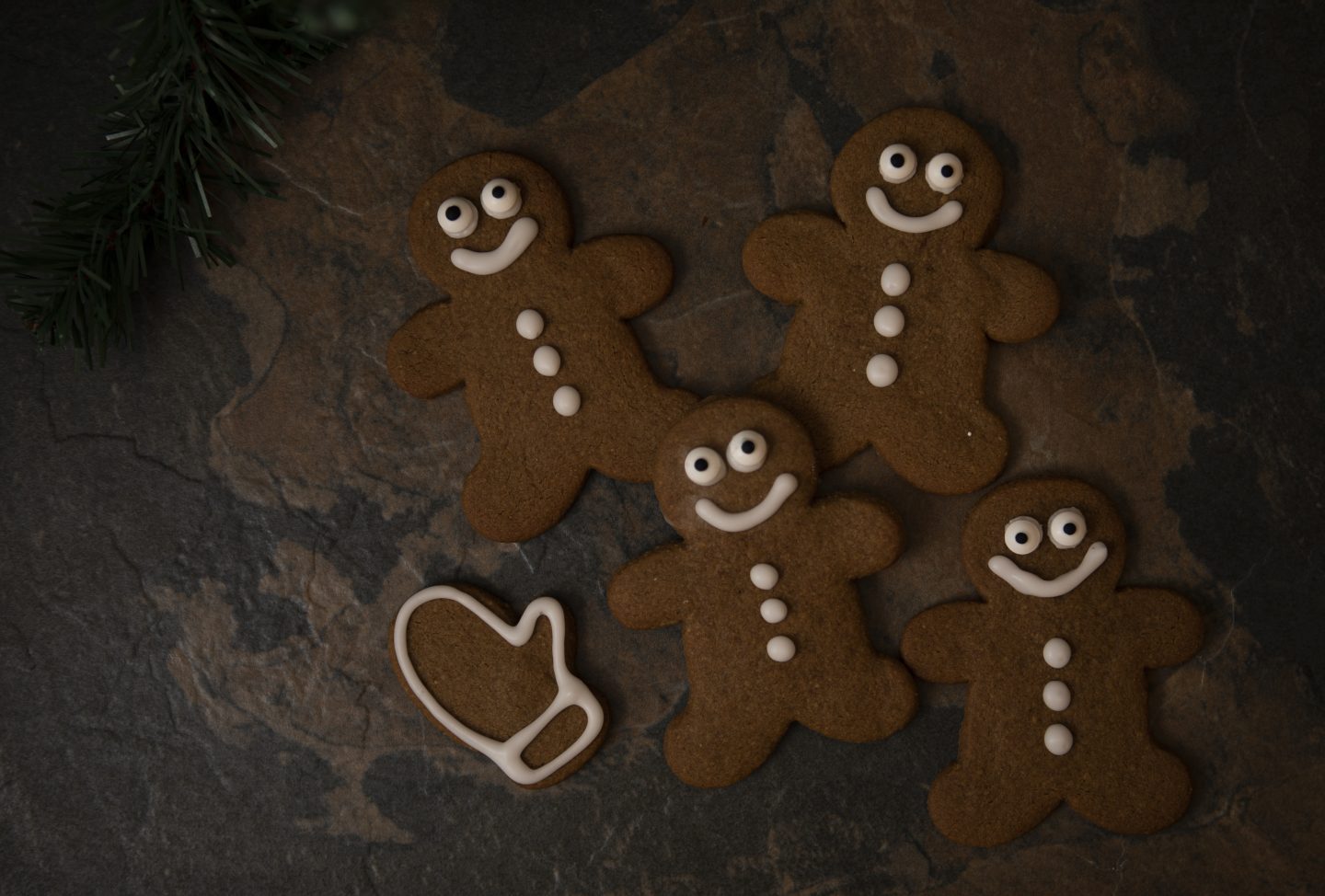 I hope you love this recipe just as much as I do and enjoy the festive season!
K
X