Need an easy, impressive and still delicious dessert idea? Panna cotta is light, creamy, delicate and delicious! Oh and of course, naturally gluten free. With this easy raspberry sauce, it will be welcomed with open arms at any dinner table! The panna cotta is Mary Berrys original recipe, so this time I cannot take credit for this creation – it is the one I turn to time and time again when making this dessert, as it is easy and works every time! I found this raspberry sauce was the perfect accompaniment, as it is both sweet and tart to contrast the velvety smooth panna cotta.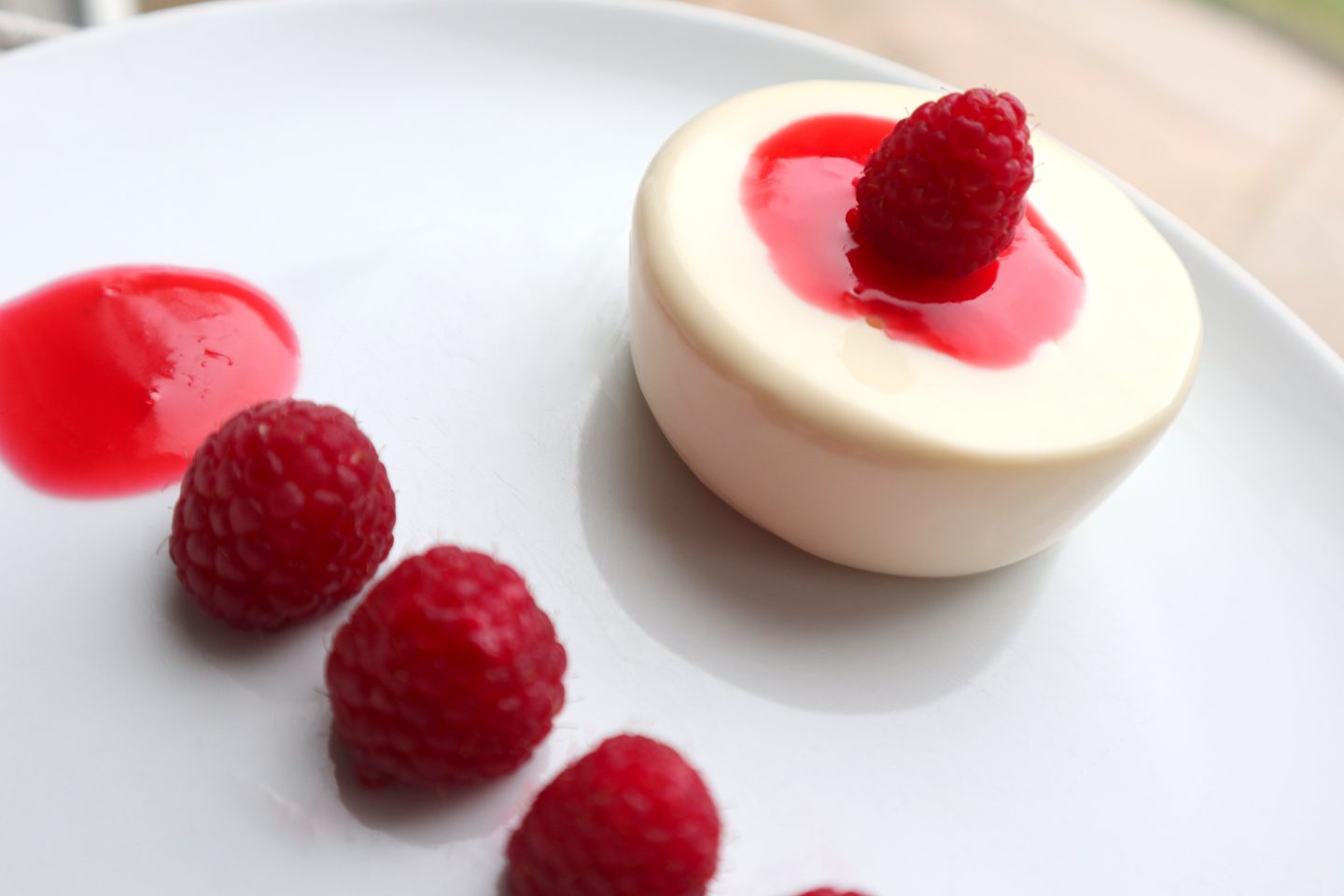 INGREDIENTS
For the panna cotta *Mary Berry's recipe. see HERE:
6 leaves of gelatine
600ml single cream
300ml double cream
75g caster sugar
1 tablespoon vanilla extract
For the raspberry sauce:
1 punnet raspberries (set a few aside to decorate)
150g caster sugar
200ml water
2 teaspoons cornflour (mixed with a little extra water)
METHOD
Soak the gelatine in water for 5 minutes until softened.
Oil the inside (wipe of excess) of approximately 6-8 small pudding moulds (timbale moulds), number depends on the size of your mould. I prefer them a little smaller than Mary Berry's recipe states, as they come out quite large!
In a pan, heat the creams and caster sugar together. Stir continuously bringing almost to the boil, but not quite. Remove from the heat.
Remove the gelatine from the water and remove any excess liquid, before adding to the cream and sugar. Stir until completely dissolved. Stir in the vanilla.
Decant the mixture into a jug and pour into the moulds. Set in the fridge for 6 hours or ideally overnight until firm.
To make the raspberry sauce, heat the water and sugar together in a pan until completely dissolved. Take out a handful of raspberries and put to one side for later, and tip the rest into the pan. Stirring continuously. Using a hand blender, blend the mixture until smooth. Mix the cornflour with a little water to form a liquid, before adding this also to the pan. Continue heating and stirring until the mixture begins to thicken and the cornflour is cooked through (otherwise it may affect the taste).
Drain through a sieve to remove any pips. Tip into a small jug and set aside ready for serving.
Once set, to remove the panna cottas from their moulds, dip them into warm water (not boiling) for around 5 seconds. If need be, repeat this until you can see the edge has loosened. Put a plate on top and flip it upside down. Ease the panna cotta out with your finger if necessary, as sometimes they can form an air lock in the mould.
Serve with your leftover raspberries and sauce.
Enjoy!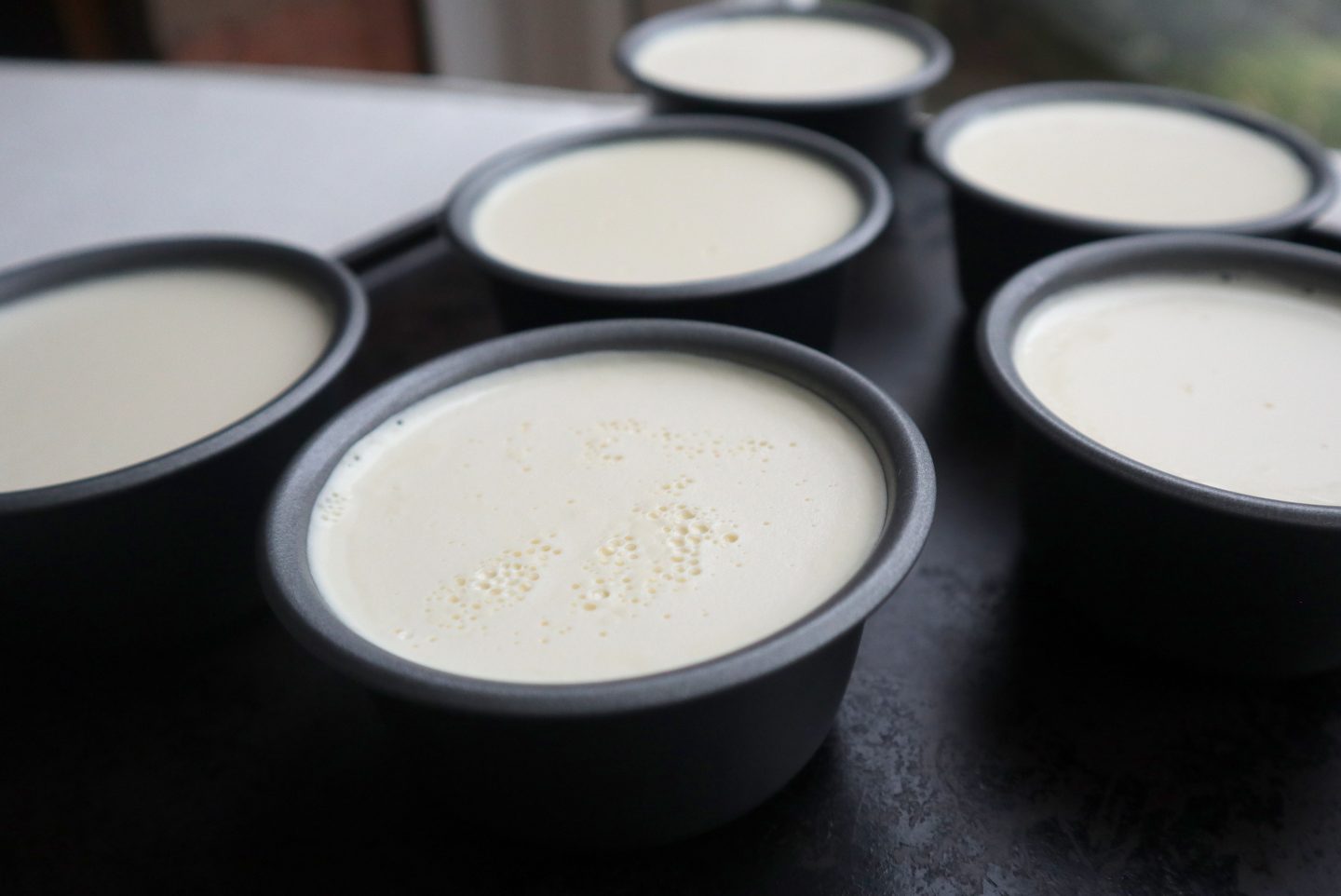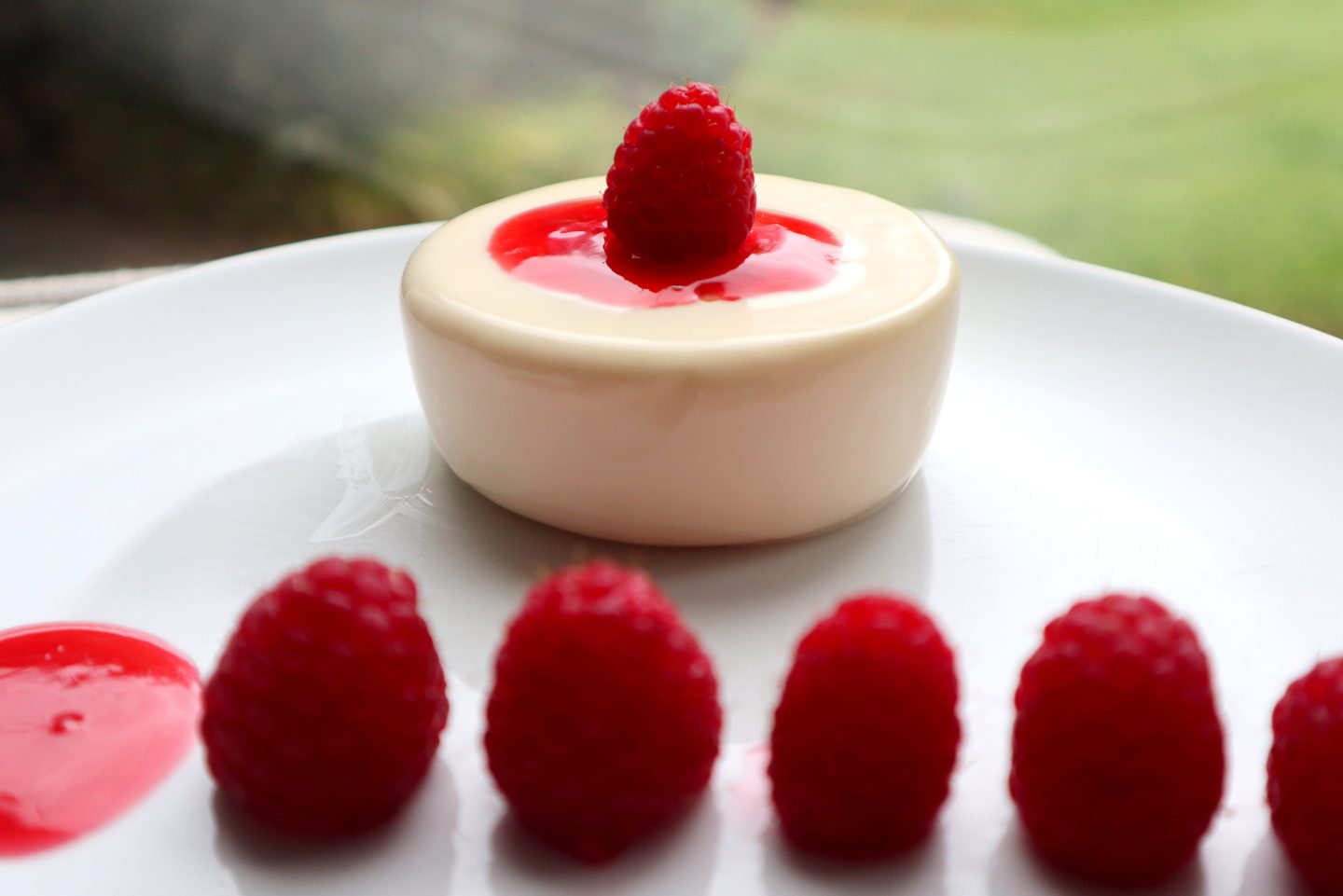 I hope you like this recipe!
Let me know what you would like to see next!
K
X