An eton mess or a pavlova is a classic family favourite and these individual meringue nests are no different. Packed with fruit and cream and finished with raspberry coulis, these naturally gluten free desserts will be a hit at any summer dinner table.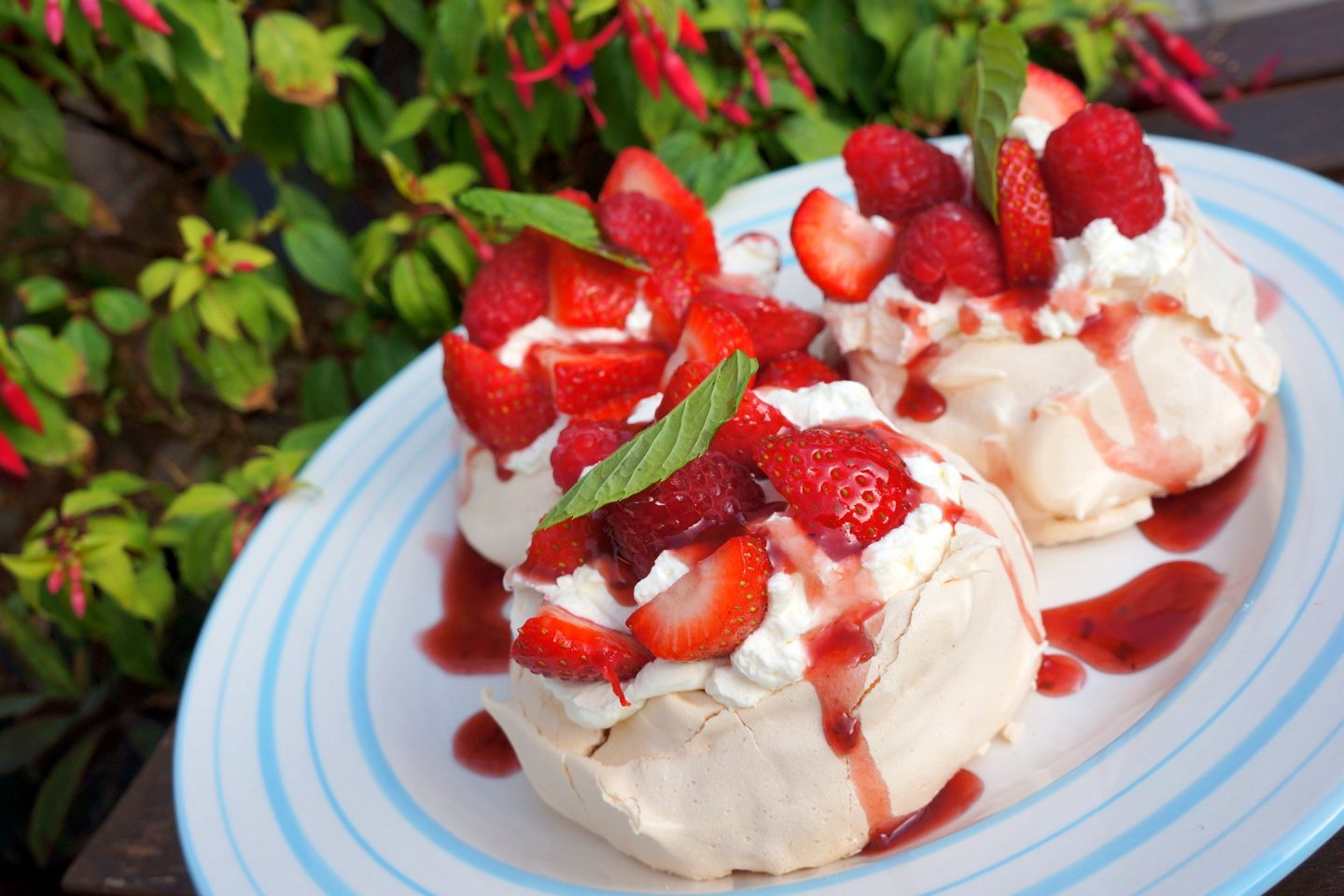 INGREDIENTS
·         4 eggs (whites only)
·         175g caster sugar
·         ½ teaspoon vanilla extract
·         1 teaspoon cornflour
·         1 teaspoon white wine vinegar
·         Punnet raspberries
·         Punnet strawberries
·         Double cream 150ml
·         Raspberry coulis to finish (you can buy this from any supermarket – I am using the M&S one)
METHOD
Preheat the oven to 140C, Gas Mark 1.
Whisk the egg whites until peaks form.
Gradually a little at a time, beat in the sugar, followed by in the vinegar and cornflour. The mixture should be thick and glossy.
Using a tablespoon scoop the mixture onto a baking tray lined with greaseproof paper into rough 'nest' shapes with a slight hollow in the middle.
Bake for 1 hr until firm. Leave to cool completely.
Whip the cream until light and fluffy and wash and prep the fruit (I would chop the strawberries into halves or thirds).
Fill your cooled meringue nests with a tablespoon of cream, followed by as much fruit and coulis as you like. I cheated and bought ready made coulis (much easier than making your own!).
Enjoy!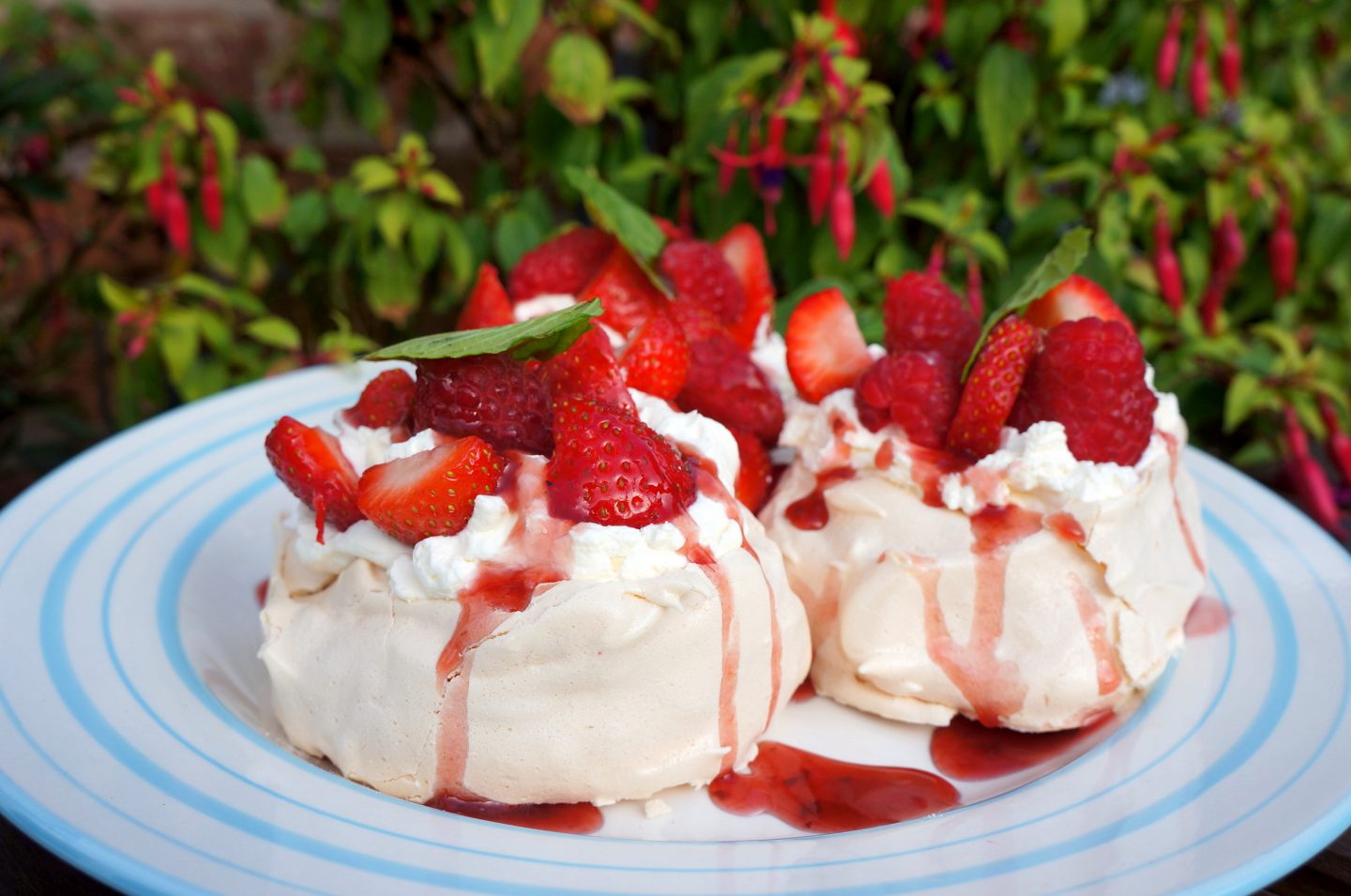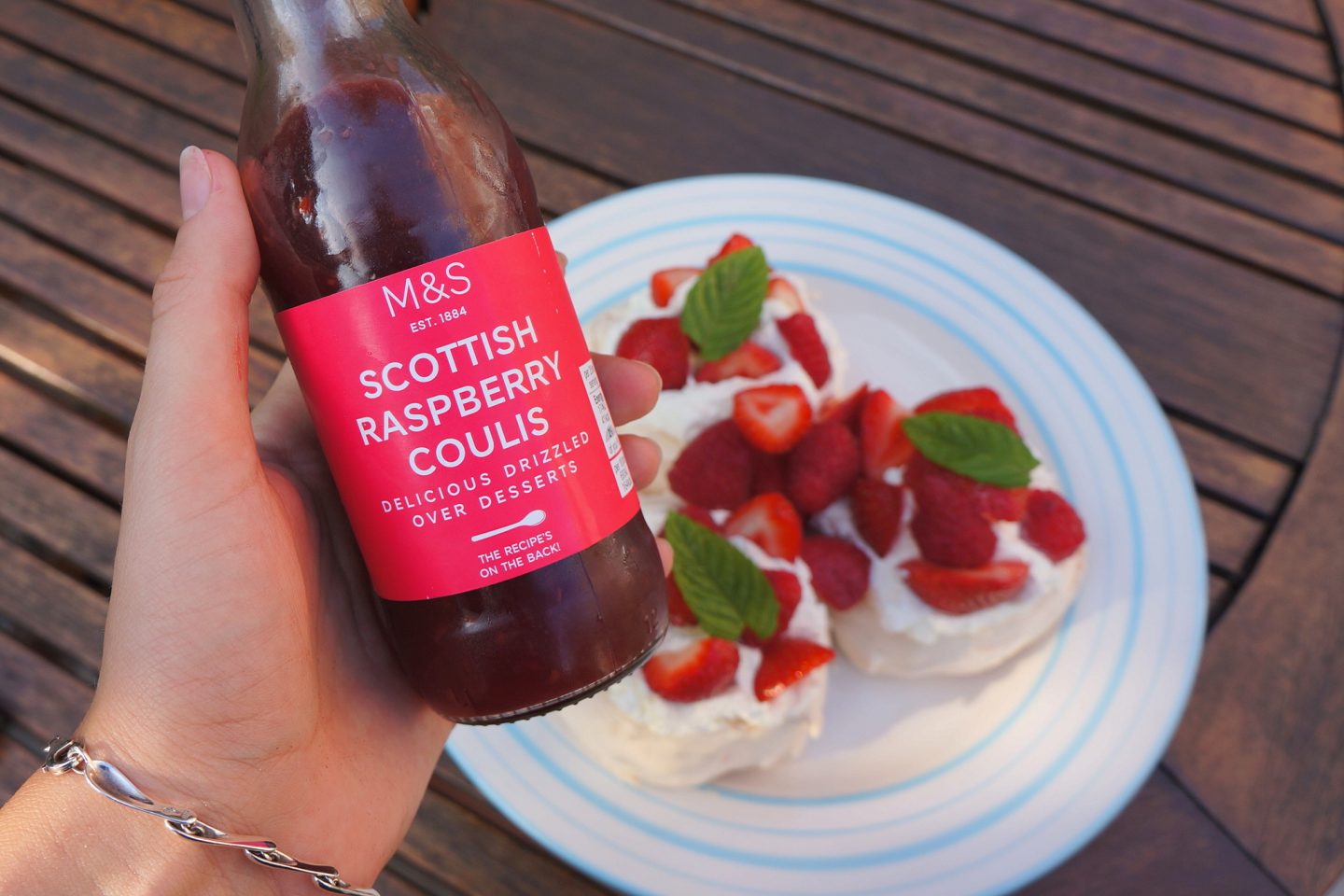 Hope you enjoy this recipe as much as I do!
K
X