A homemade teriyaki sauce beats anything you can buy in a jar and it takes no time at all, using ingredients you can already find in your kitchen cupboards. This easy recipe makes an impressive and delicious meal you can whip up any day of the week! The only thing that makes this gluten free, is switching in regular soy sauce for a gluten free version… which tastes exactly the same anyway! It is so simple that I find myself revisiting this recipe time and time again.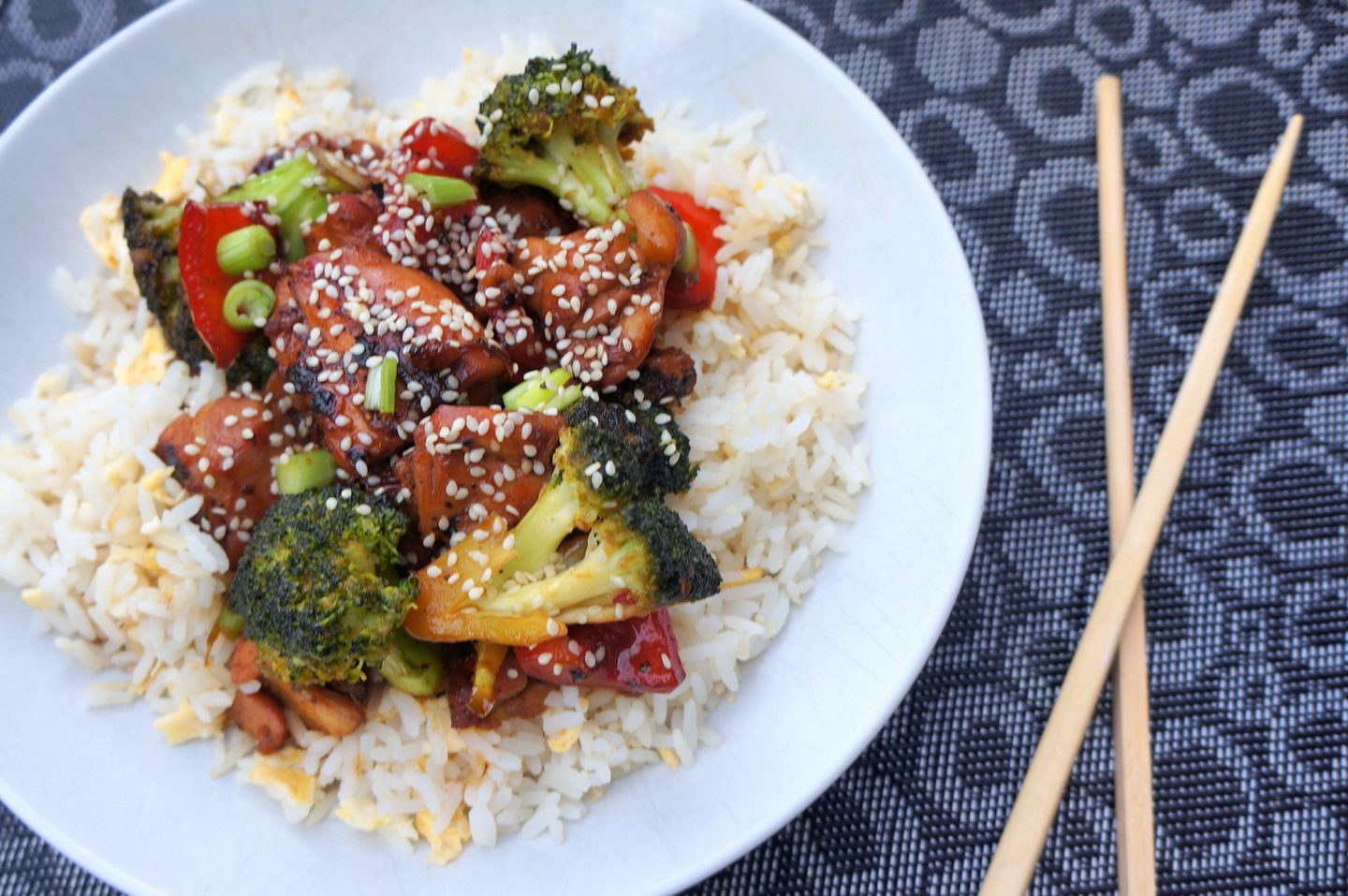 INGREDIENTS
Chicken (Diced – 4 breasts or 4 thigh fillets, depending on preference)
1 broccoli
1 red pepper
For the sauce:
Gluten free soy sauce (4-5 tablespoons)
3 large tablespoons of honey
Half teaspoon ground ginger
2 teaspoons of soft brown sugar
1 red chilli (diced)
1 small garlic clove
1 teaspoon cornflour
3 tablespoons water
For the egg fried rice:
Easy cook basmati or long grain rice
3 eggs
1 tablespoon sesame oil
A splash of gluten free soy sauce
Salt & pepper to season
To finish:
Spring onions
Sesame seeds
METHOD
Combine all the teriyaki sauce ingredients in a pan, apart from the water and cornflour. Mix the cornflour with the water separately before adding it into the pan. Heat the sauce gently and continue to stir for a few minutes until you get a thicker / stickier consistency.
Dice the chicken and fry in a little olive oil until cooked all the way through, before adding the peppers and broccoli and softening them slightly in the same pan. Add the teriyaki sauce to coat the chicken and vegetables.
To make the egg fried rice, cook the rice as you normally would. Whisk the eggs separately in a jug. Get a wok nice and hot with a little sesame oil. Tip the egg mixture into the wok and fry the egg, breaking it up as you go. Before all the egg is fully cooked through, add in the rice and stir thoroughly to combine. Add a splash of gluten free soy sauce and season with salt and pepper.
Serve the chicken and vegetables on top of a bed of the egg fried rice, finish with some chopped spring onion and sesame seeds.
Enjoy!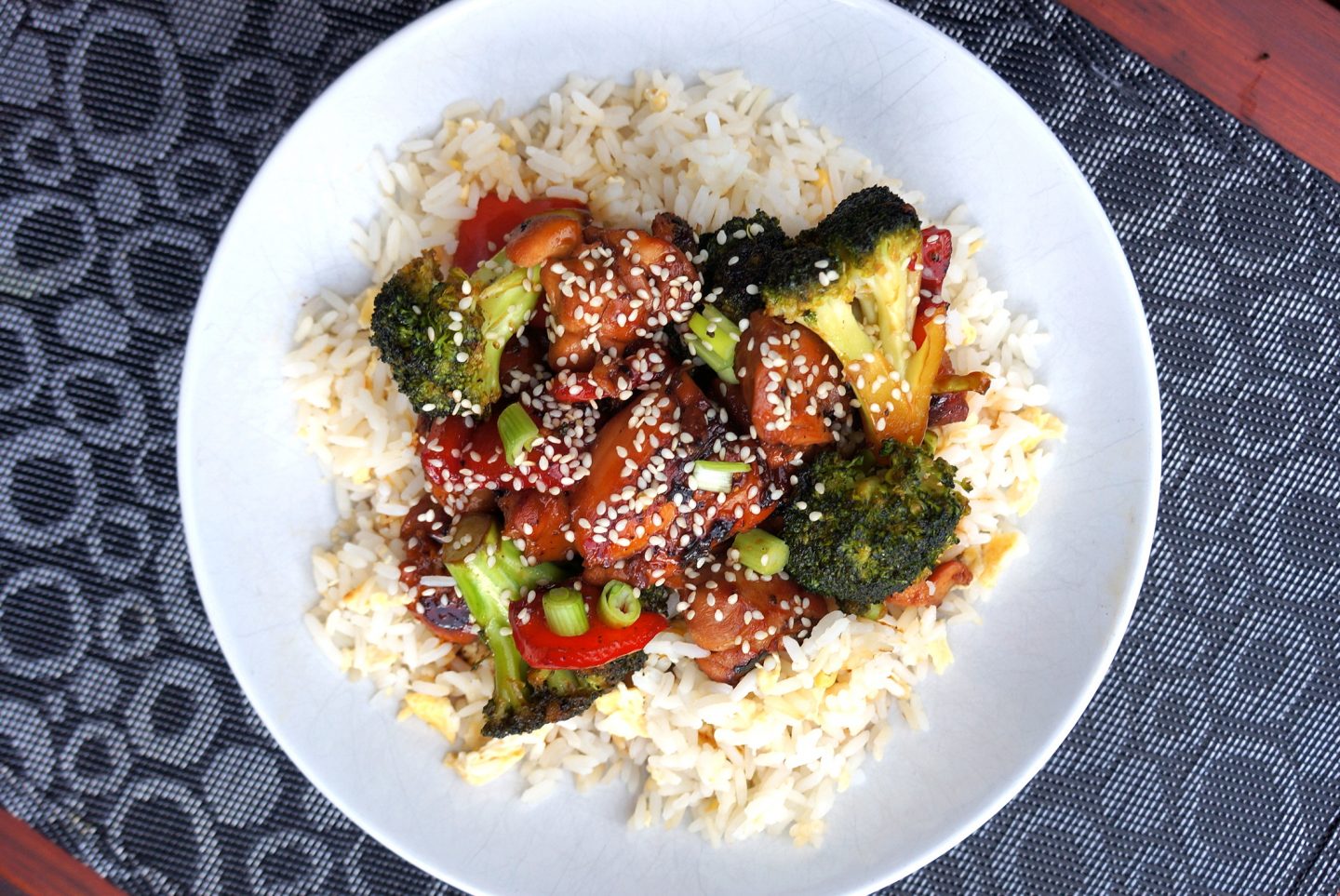 I hope you love this recipe as much as I do!
K
X