Ever get pancake cravings? I know I do. Pancakes are often laced full of sugar and you can end up feeling pretty guilty over this breakfast choice. Banana pancakes are a wonderful way to fix the craving, without loading up on the naughty stuff first thing in the morning. These gluten free, banana drop pancakes are easy and delicious and only made with a few very simple, healthy ingredients. Served with lashings of coconut nectar, a healthier alternative to your other sugar filled syrups, these tasty little pancakes still have that moreish sweet and sticky finish.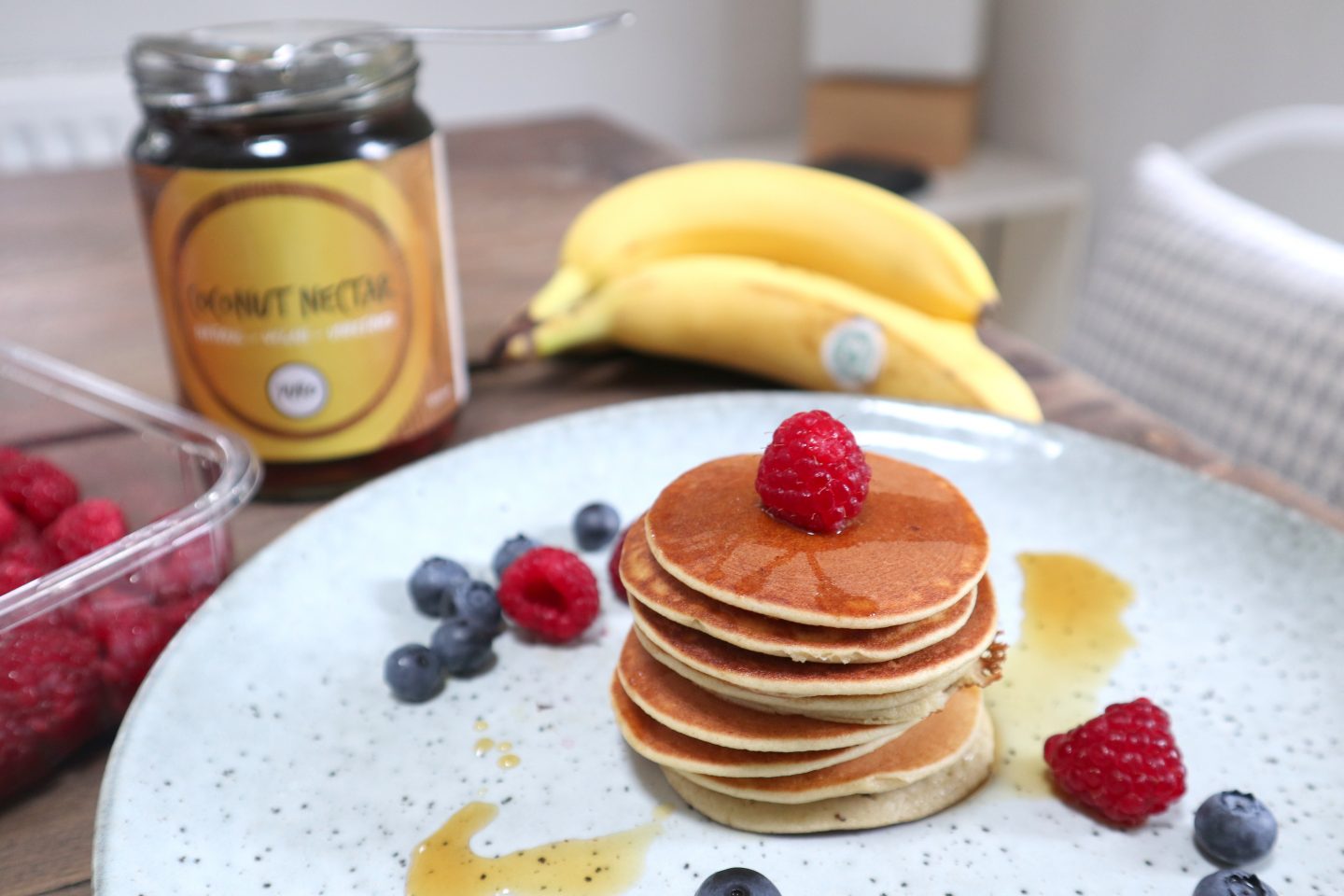 INGREDIENTS
1 banana
2 eggs
50g gluten free plain flour (I am using Doves Farm)
1/2 a teaspoon of baking powder (double check for gluten free)
1 teaspoon vanilla extract
1 tablespoon of coconut or olive oil (for the pan)
To serve:
Coconut nectar – buy at a health food shop or online HERE
Fresh fruit (of your choosing – I like raspberries & blueberries)
METHOD
Put all the ingredients into a blender (minus the oil and serving ingredients). Blend until you have a moderately thick but smooth pancake batter.
Heat a pan over a medium to high heat. Put a small dizzle of oil into the pan to coat. Pour discs of batter into the pan, as big or as small as you like. I tend to do small 'drop' style pancakes.
After a minute or so, when the pancake starts to form bubbles on the top, flip and cook for a minute or so on the other side.
Serve immediately with your nectar and fruit.
Enjoy!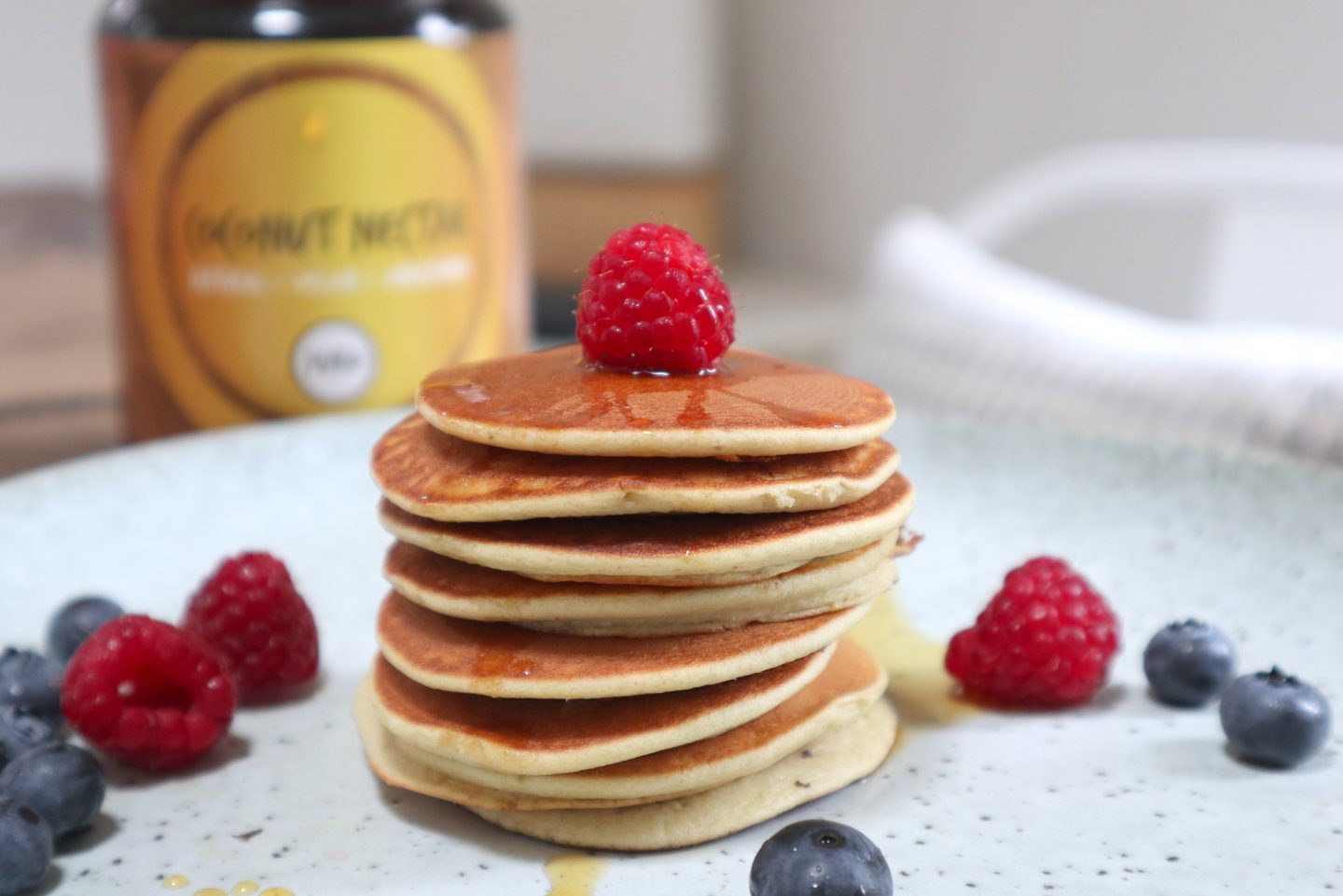 I love this recipe as it is totally indulgent, without actually indulging! You can avoid feeling stodgy afterwards and you are set up right for the rest of the day.
Hope you love this recipe too!
K
X