A mega simple recipe, packed with flavour and additional nutritional benefits, in that it is good for the gut! Genius Foods has created a range of pasta that is specifically designed to aid digestion. See the full range HERE. It is very common that we who have to eat gluten free, have a sensitive stomach or other gut related issues that need catering to. This pasta contains chicory root inulin, a naturally occurring prebiotic fibre that contributes to normal gut function – which is fantastic! See my recipe for this bacon, spinach pasta dish below!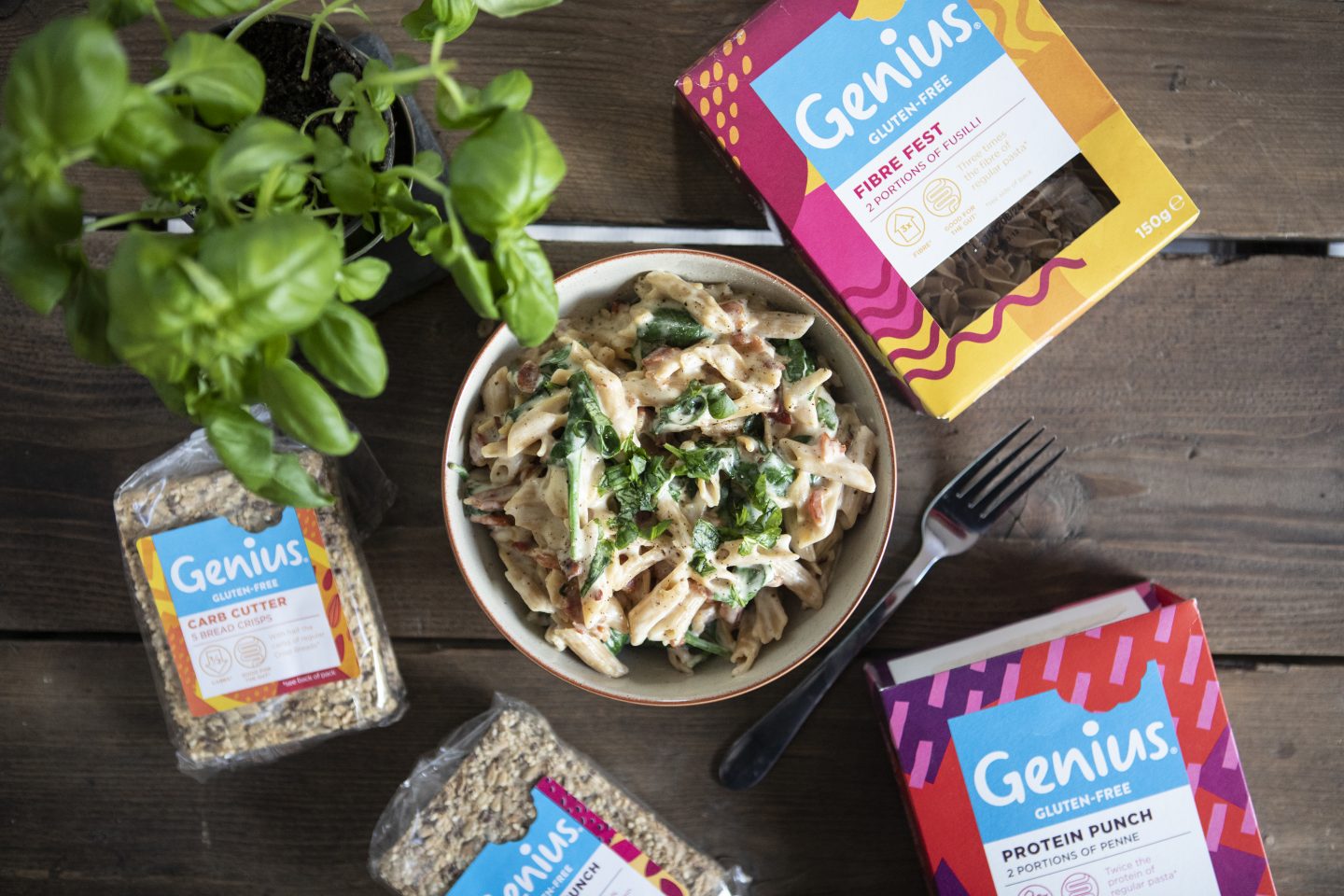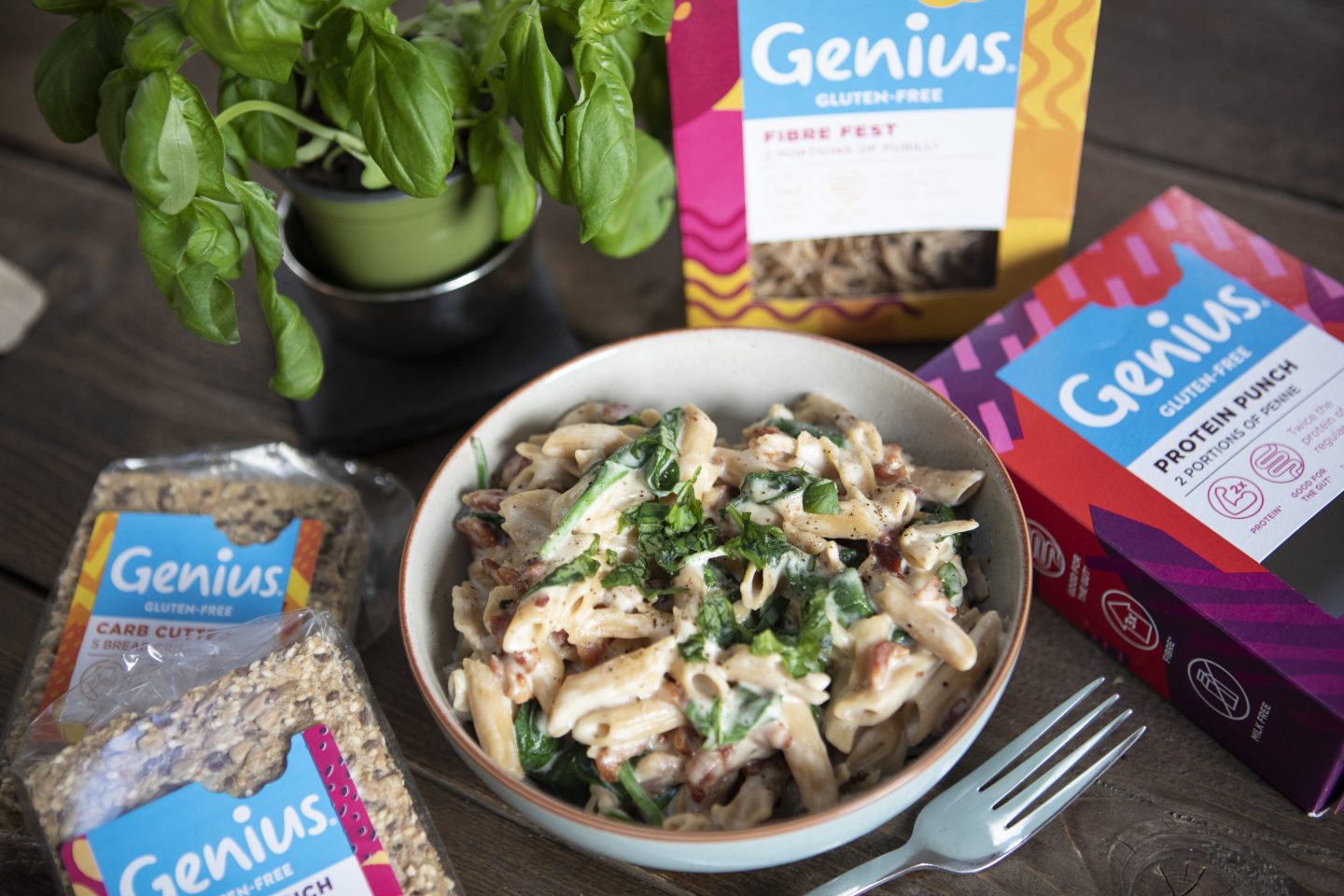 INGREDIENTS
1 box of Genius Fibre Fest or Protein Punch pasta (serves 2)
3 large handfuls of fresh spinach leaves
200g bacon lardons
150ml single cream
1 clove garlic (crushed)
X2 handfuls of grated cheese (I am using mature cheddar)
Salt & pepper to season
METHOD
Cook the pasta as per the packet instructions.
In a separate pan add the oil and fry off the bacon until cooked. Add the garlic and cook for a further minute.
Drain the pasta and add the bacon & garlic to the pasta, the cream, the cheese and seasoning and combine well over the heat.
Add the spinach leaves and allow to wilt down into the sauce.
Serve whilst hot. Enjoy!
This recipe is also great with red onions, mushrooms or any other ingredients you wish to throw in!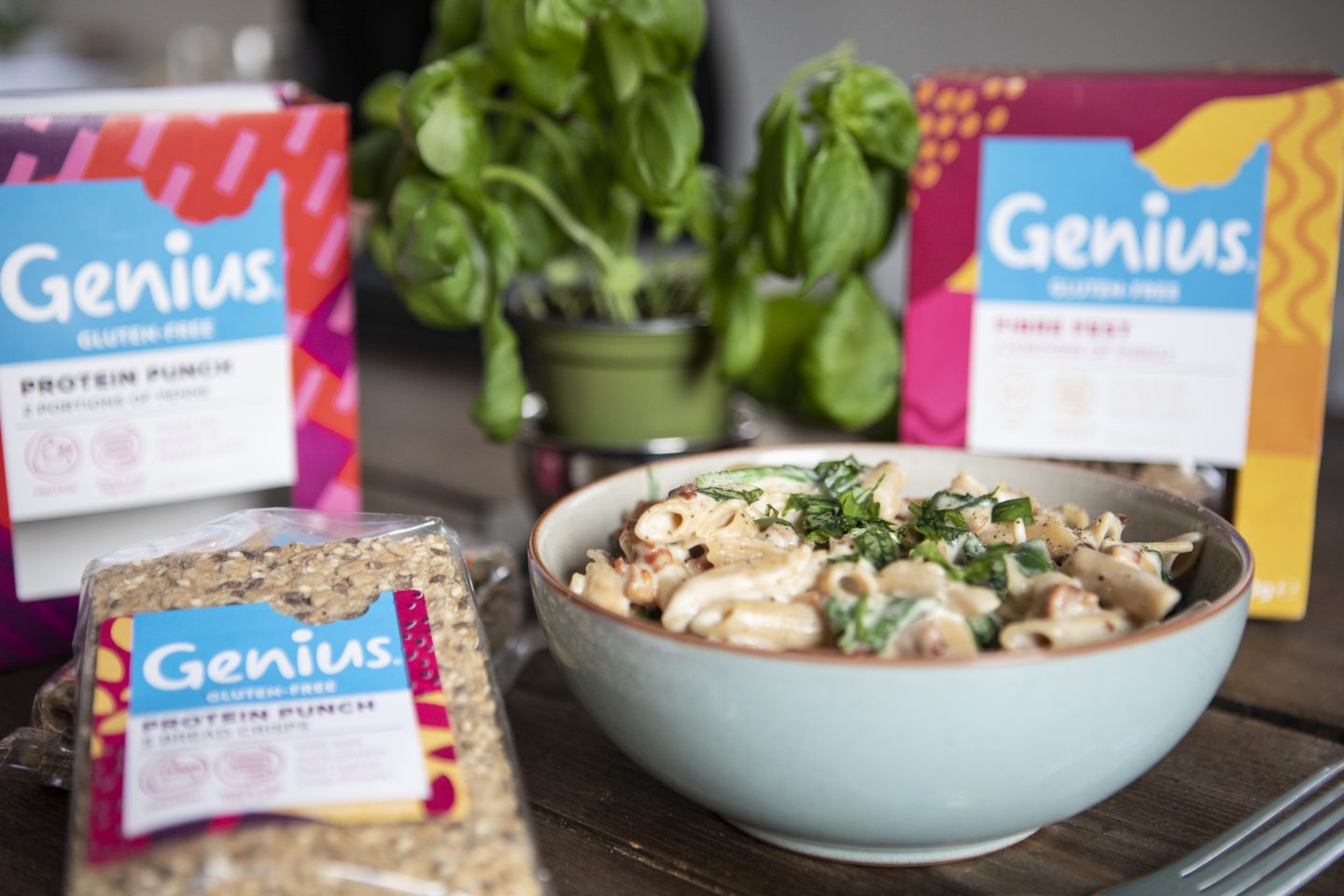 I hope you like this recipe! Let me know what you wish to see next!
K
X
*Disclaimer: This recipe is kindly sponsored by Genius Foods. I only work with brands I really love and recommend! All opinions are honest & my own.