Christmas pudding not your thing? No problem. This gluten free sticky toffee pudding traybake is truly delicious and a sure crowd pleaser, be it Christmas day or not! Using ground almonds to retain moisture in the sponge and topped with a rich but beautifully sweet toffee sauce, you wouldn't know it was free from gluten.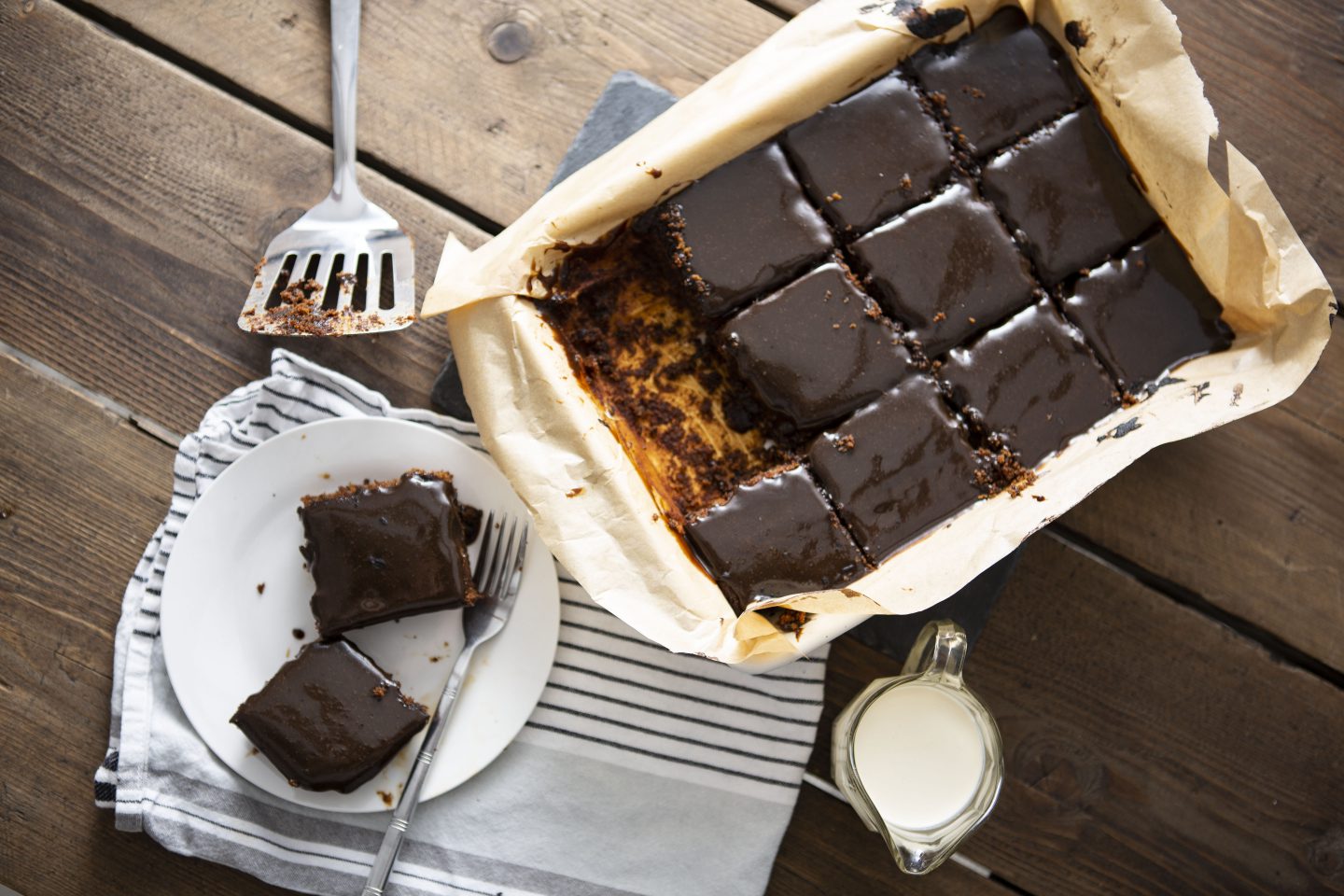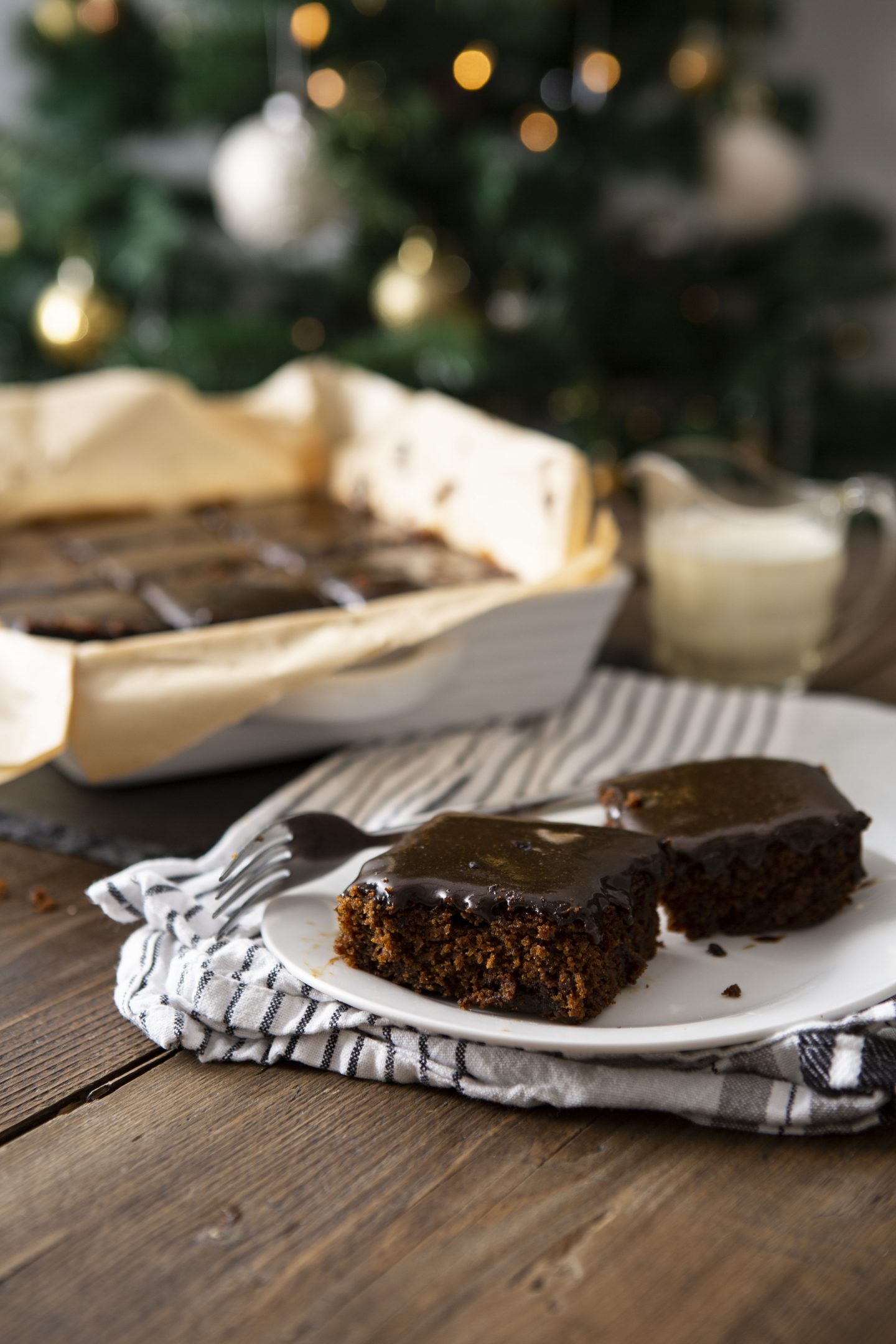 INGREDIENTS
For the cake
200g chopped dates (dried and pitted)
200ml water (boiling)
1 teaspoon of bicarbonate of soda
100g softened butter (plus extra for greasing)
2 tablespoons of black treacle
75g dark muscovado sugar
2 eggs
100g gluten free plain flour (I am using Doves farm)
75g ground almonds
2 teaspoons baking powder
For the sauce
150g softened butter (unsalted)
300g muscovado sugar
1 tablespoon black treacle
200ml of double cream
METHOD
Preheat the oven to 180C / Gas Mark 4. Grease and line a good size traybake tin or dish.
Place the chopped dates and the bicarbonate of soda into a bowl with the boiling water and leave to soak whilst you make the cake batter.
Beat together the butter and the treacle until smooth, followed by the sugar.
Gradually add the eggs one at a time. Then add the flour, ground almonds and baking powder.
Beat well until you have a smooth batter. Finish by adding the dates (and the water they have been soaking in) to the mixture and combine well.
Pour the batter into your prepared tin and bake in the preheated oven for 30-35 minutes until done / a skewer comes out clean when poked through the sponge.
Set aside to cool slightly whilst you make the sauce.
In a pan over a low heat, melt the butter, treacle and sugar together until smooth. Once the butter has melted, add the cream, turn up the heat and continue stirring until smooth. Let the sauce come to a bubble before taking it off the heat.
Pour half the sauce over the traybake and set aside to set slightly. Put the other half of the sauce into a jug to serve alongside the pudding.
Once cooled and the sauce has set a little on the top, slice the traybake up into squares and remove from the tin using a spatula or cake slice. Serve with the extra sauce, double cream or ice cream.
Enjoy!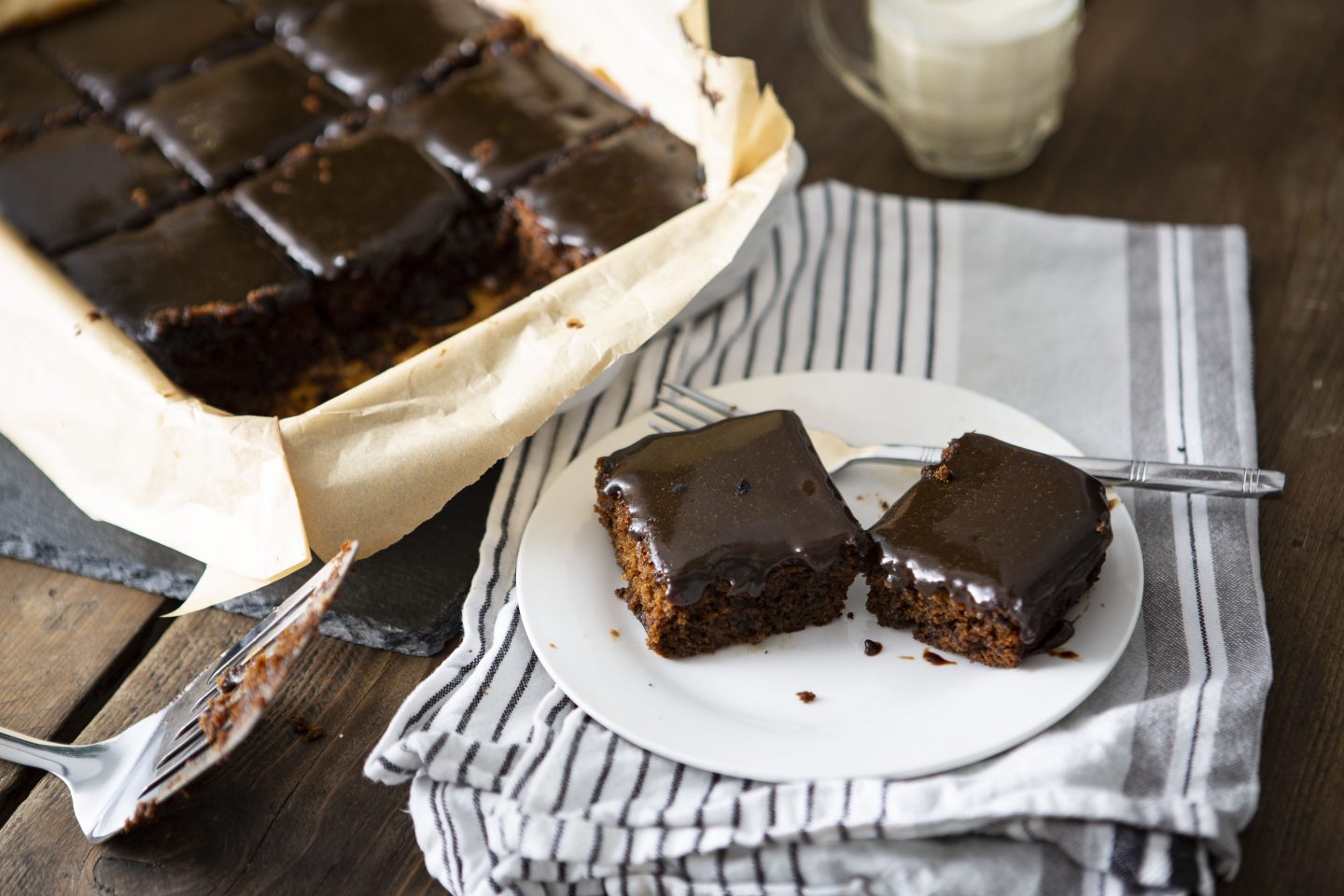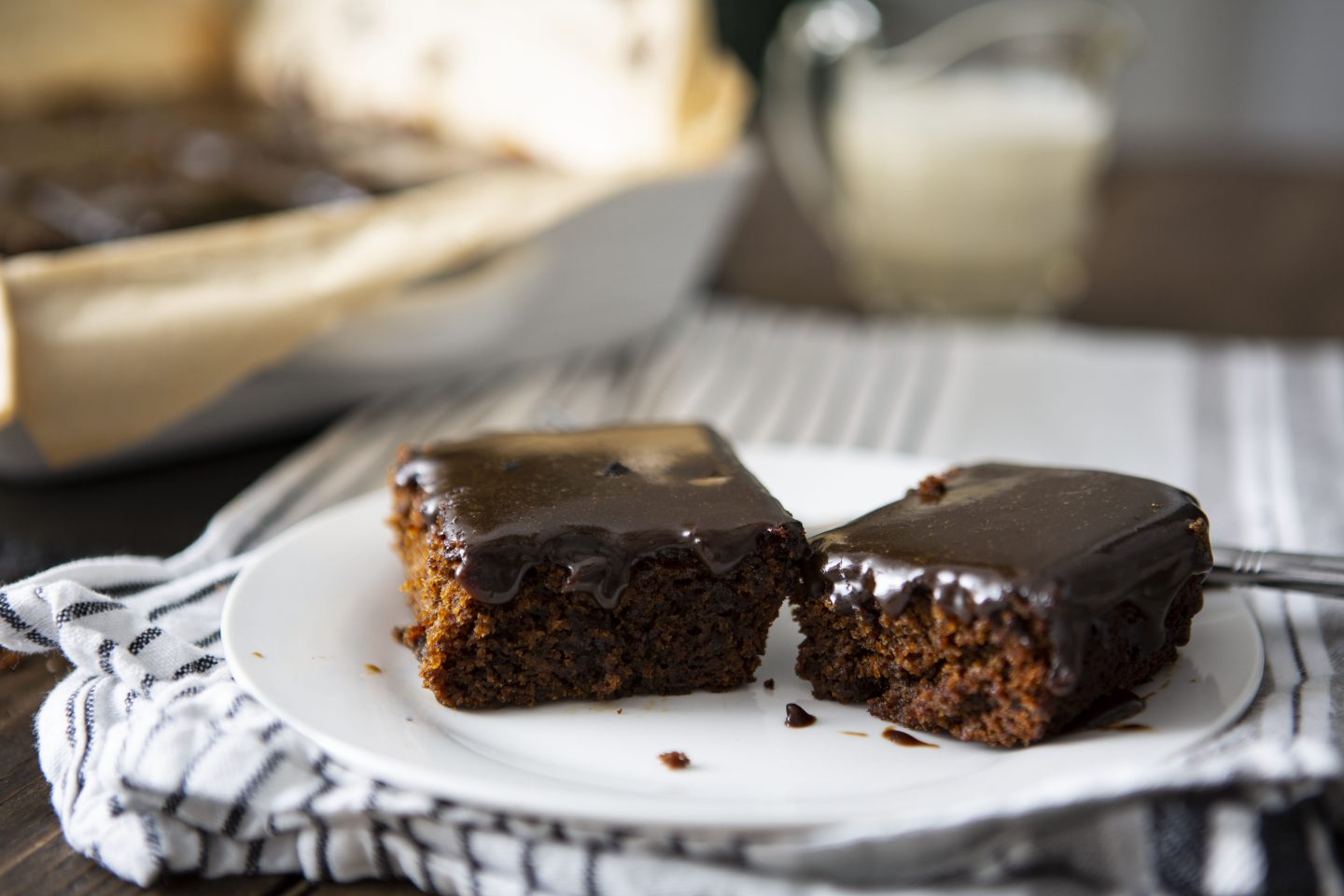 I hope you love this recipe as much as I do and have a wonderful Christmas and New Year, filled with lots of gluten free goods!
K
X