Not thought about christmas cake yet?! Fortunately this gluten free christmas cake recipe can be done 6 weeks or 6 days in advance and will still taste amazing come Christmas day!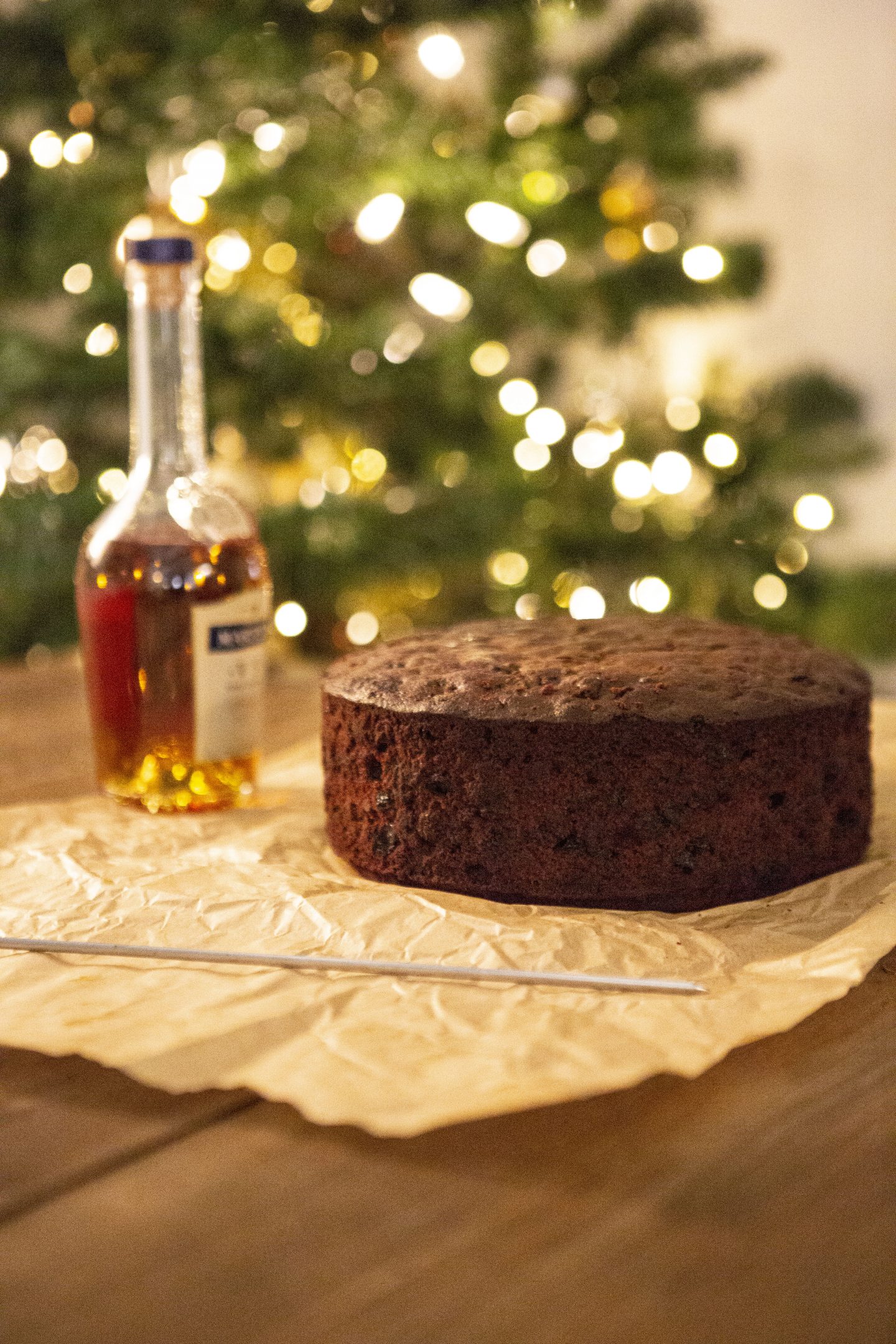 INGREDIENTS
200g gluten free plain flour (I am using Doves Farm)
50g ground almonds
250g butter (unsalted)
250g caster sugar
5 large eggs
100g mixed peel
100g glace cherries
225g raisins
225g currants
225g sultanas
2 tablespoons black treacle
zest of 1 lemon
zest of 1 orange
1 teaspoon mixed spice
1 teaspoon ground or grated nutmeg
Pinch of salt
10 tablespoons medium or sweet sherry
To decorate:
Apricot jam
Ready rolled marzipan
Royal icing or ready rolled fondant icing
METHOD
Preheat the oven to 140C, Gas Mark 1. Grease and line a circular or square high sided cake tin.
Put the fruit (sultanas, raisins, currants, cherries, mixed peel) and the spices (mixed spice, nutmeg) and add the sherry – let soak for a few hours or ideally overnight.
In a stand mixer or with an electric whisk, beat the butter and sugar until light and fluffy.
Very gradually add the eggs (adding a spoonful of the flour if it looks like the mixture is curdling) until fully combined, then add the flour and almonds.
Next add the soaked fruit and spices, along with the zest and the treacle.
Put the mixture into the prepped cake tin and bake in the preheated oven for 4 to 4.5 hours.
To check the cake is done, put a skewer through the cake, if it comes out clean, it is done.
Let the cake cool before wrapping it in parchment and foil (to retain moisture). Every week before Christmas 'feed' the cake with additional sherry, by poking holes in the top and dripping in the alcohol. If you are only making it a few days before, feed the cake atleast twice or every couple of days up until Christmas eve – the perfect day to marzipan and ice the cake!
Warm a couple of tablespoons of apricot jam in the microwave or in a pan, and brush it over the cake. Roll out the marzipan and layer this onto the cake, followed by the icing.
Enjoy on Christmas day!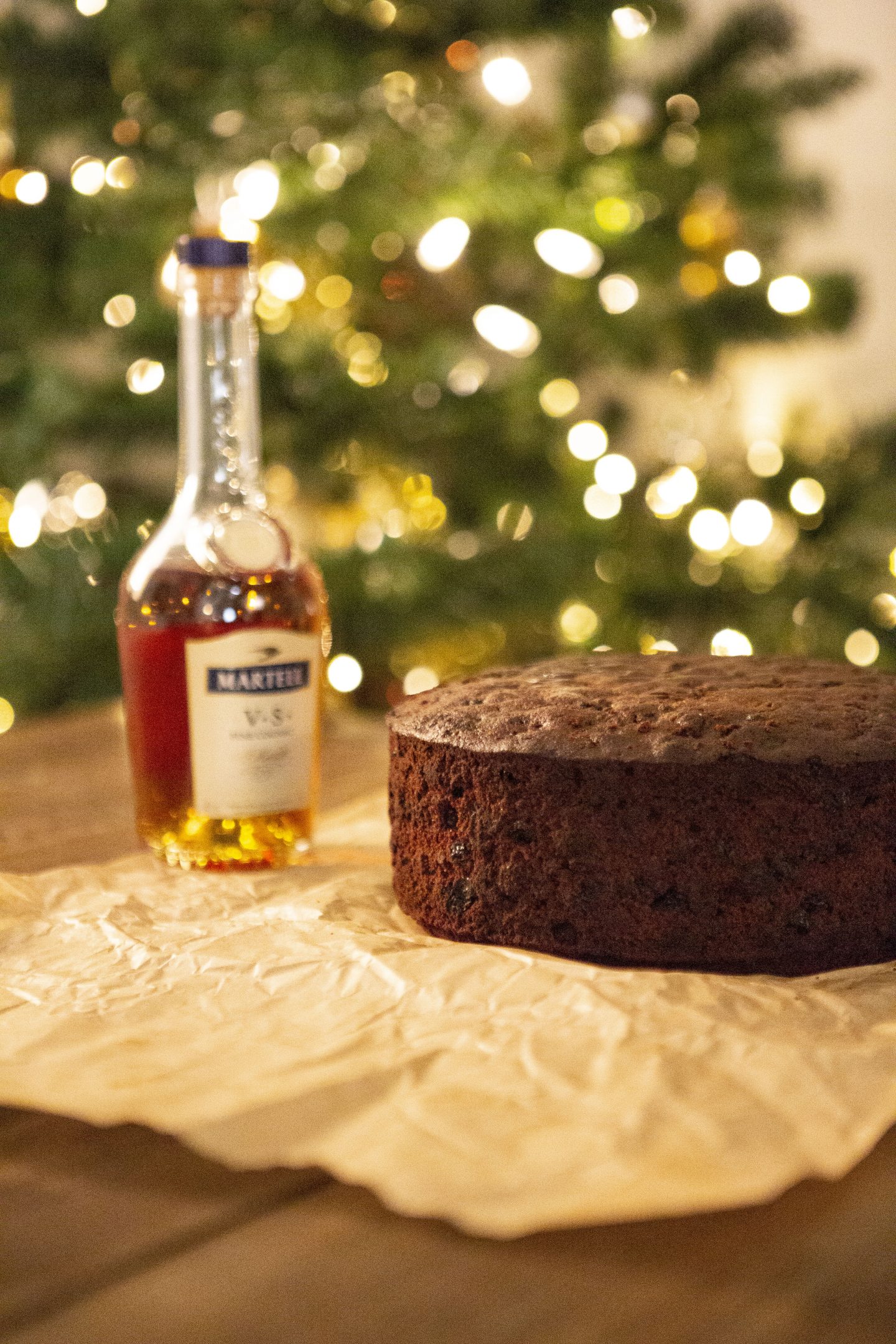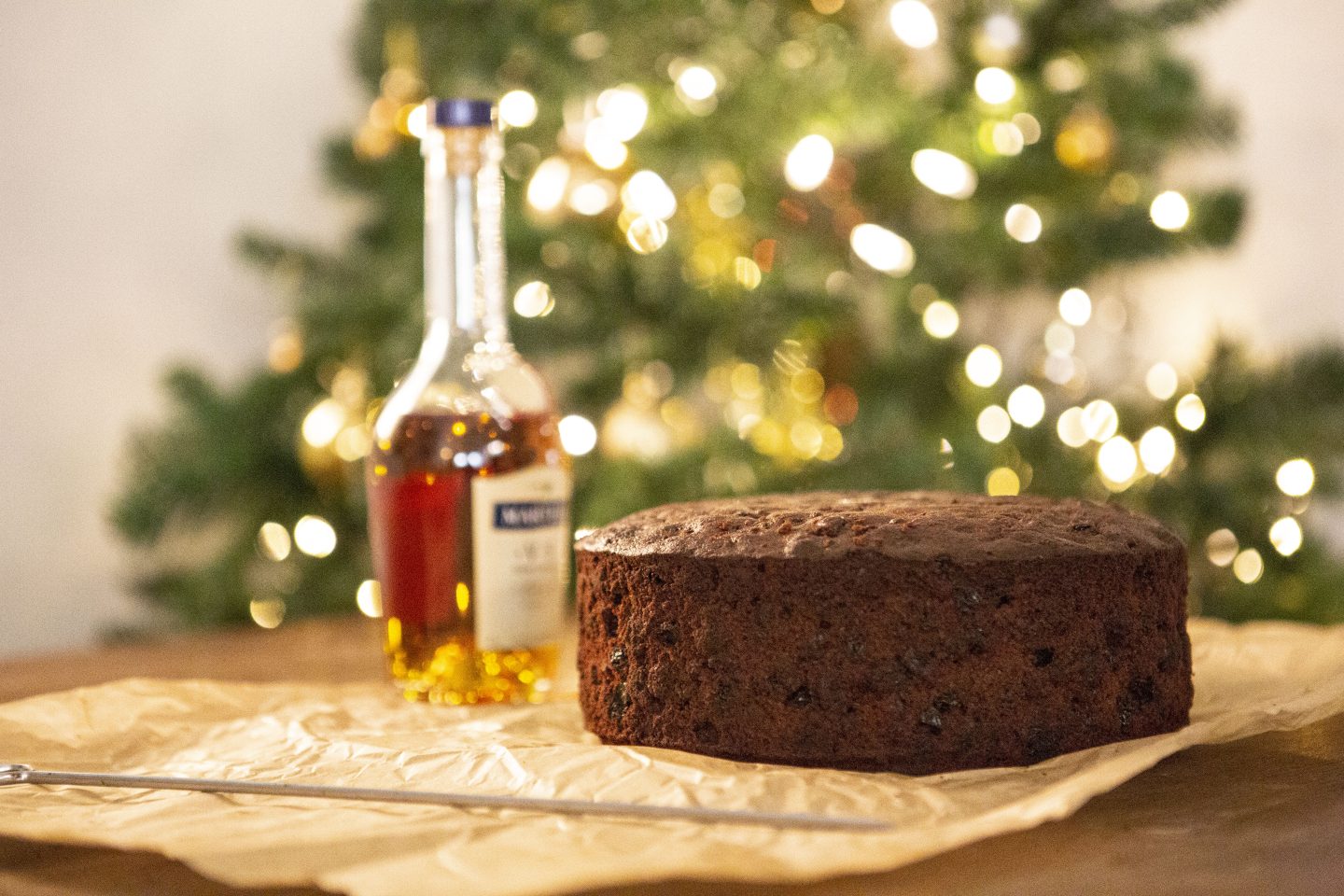 This cake is simple and you certainly wouldn't know it was gluten free, it is packed with fruit and flavour and the smell in the kitchen is amazing – it is the perfect way to get in the festive spirit!
I hope you love this recipe and enjoy the festive season!
K
X