Happy New Year! We are currently in Southeast Asia exploring the culture and digging out the best gluten free finds from as many restaurants and street vendors as possible… I will be documenting all our finds on our return!
Our recent travels have inspired me to try creating this incredible cuisine in my own home too, such as these fresh Vietnamese style spring rolls. They are crisp in the middle, soft on the outer and beautifully colourful when packed with a variety of vegetables. This naturally gluten free style spring roll is a healthier, fresher version of a crispy spring roll and wonderful dipped in satay or gluten free soy sauce.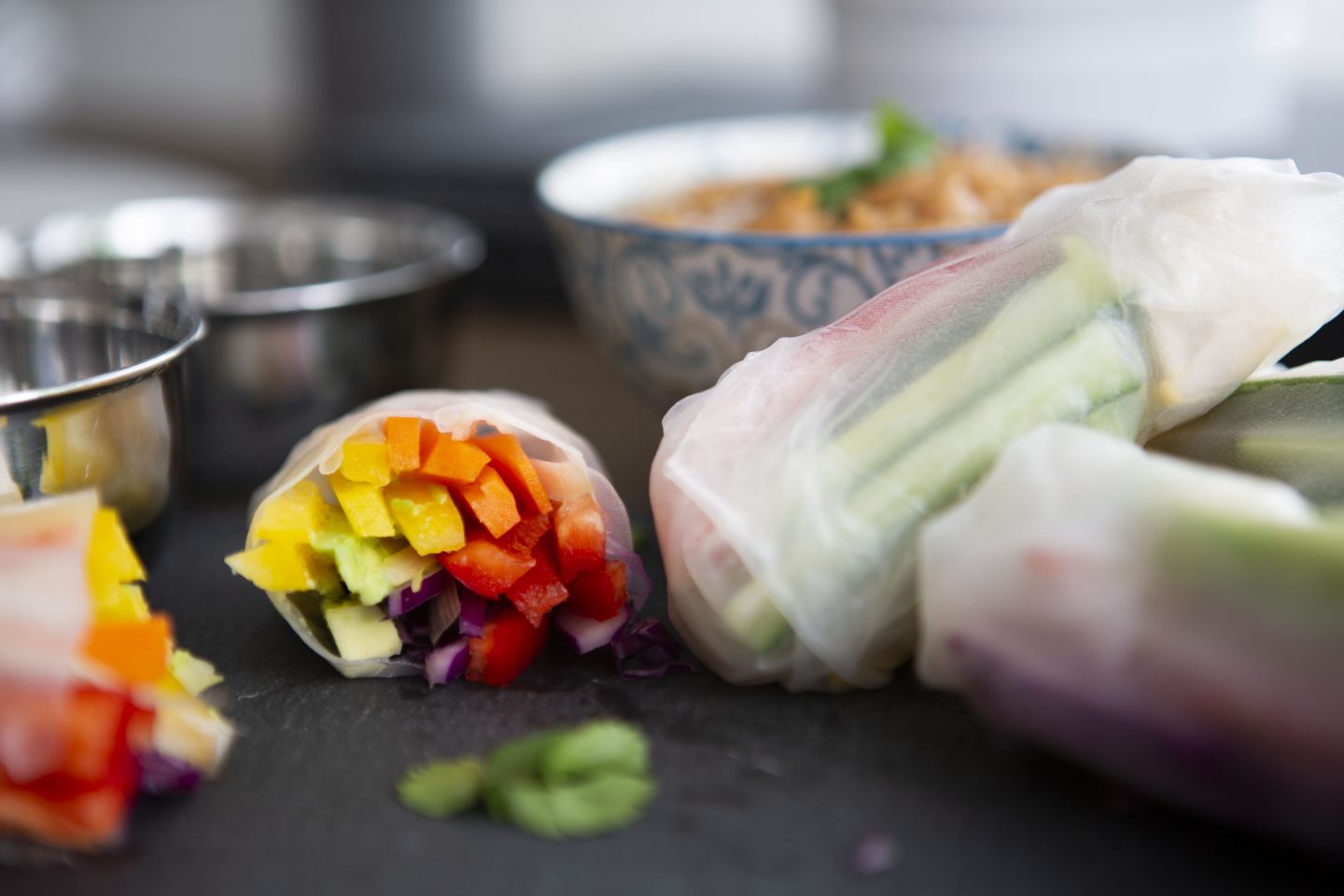 INGREDIENTS
Rice paper spring roll wrappers. See the Blue Dragon version HERE.
Vegetables of your choice. I am using:
Peppers
Carrots
Cucumber
Avocado
Red cabbage
Spring onions
*meat if using – prawns or chicken work well.
Soy or satay sauce for dipping
METHOD
Chop your vegetables lengthways, into thin strips.
Soak the rice paper wrappers for 10 seconds in lukewarm water until just flexible (they will continue to become more and more flexible after you remove them, as they continue to absorb the water).
Load up the spring roll wrapper with the vegetables as you please, and gently wrap it around the vegetables. Seal the wrap by squeezing the edges together once rolled.
Serve immediately with the dipping sauces.
Enjoy!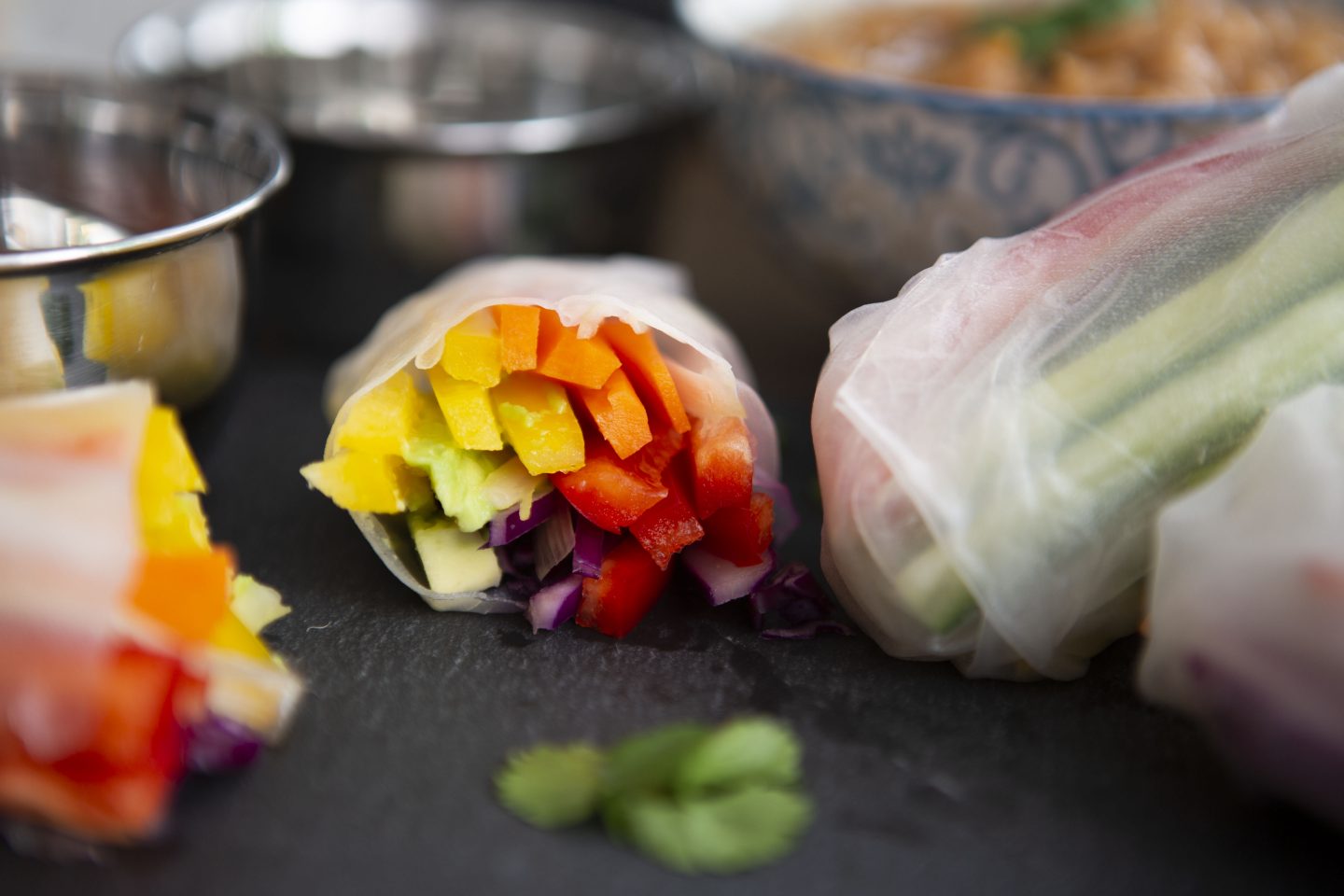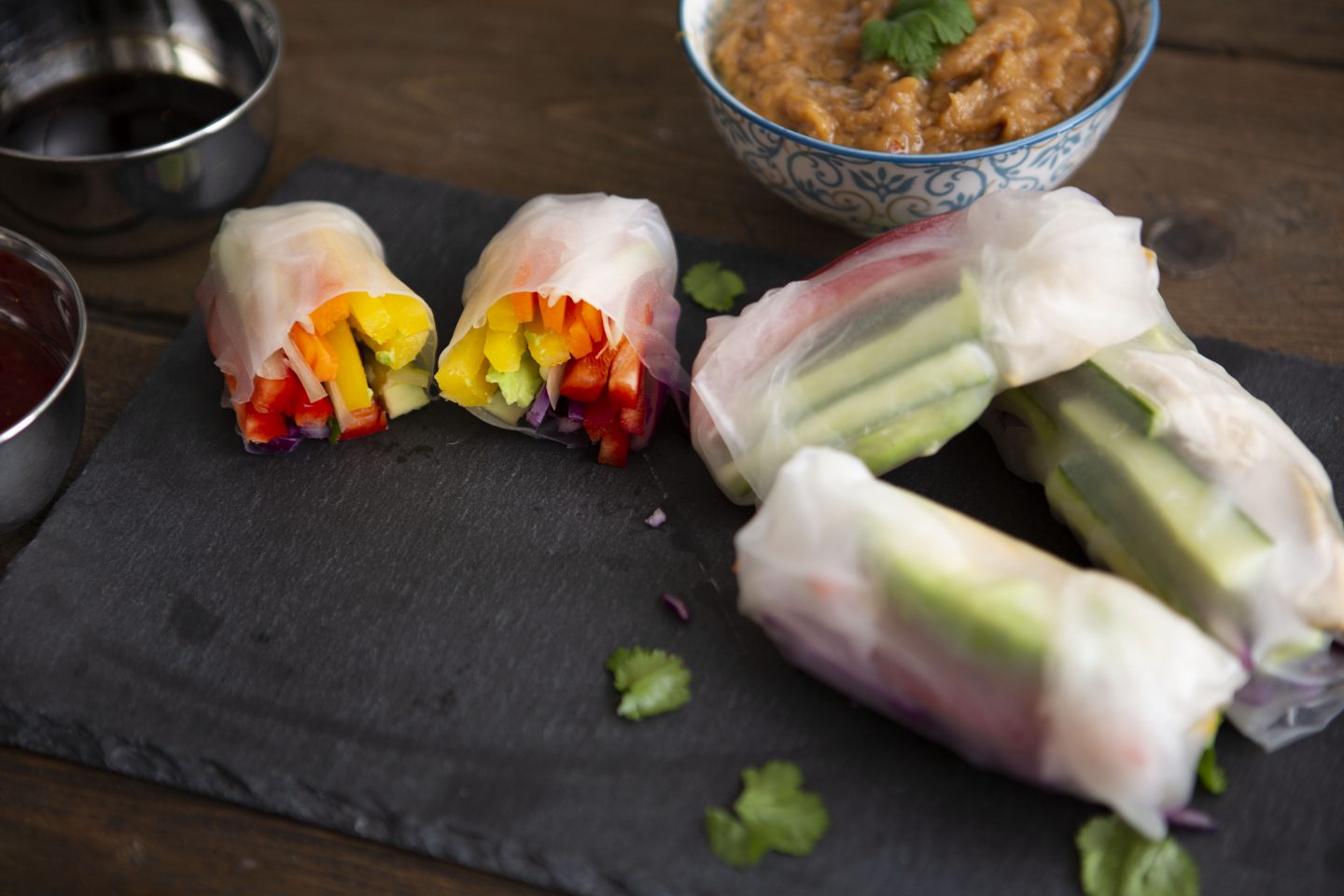 This recipe is so simple, and making fresh spring rolls is surprisingly easy! You can also deep fry these rolls in oil to get a more traditional crispy spring roll – let me know if you want to see another recipe on these too?!
Also, stay tuned for this homemade easy Tom Yam soup recipe that tastes just as good as your local Thai restaurant!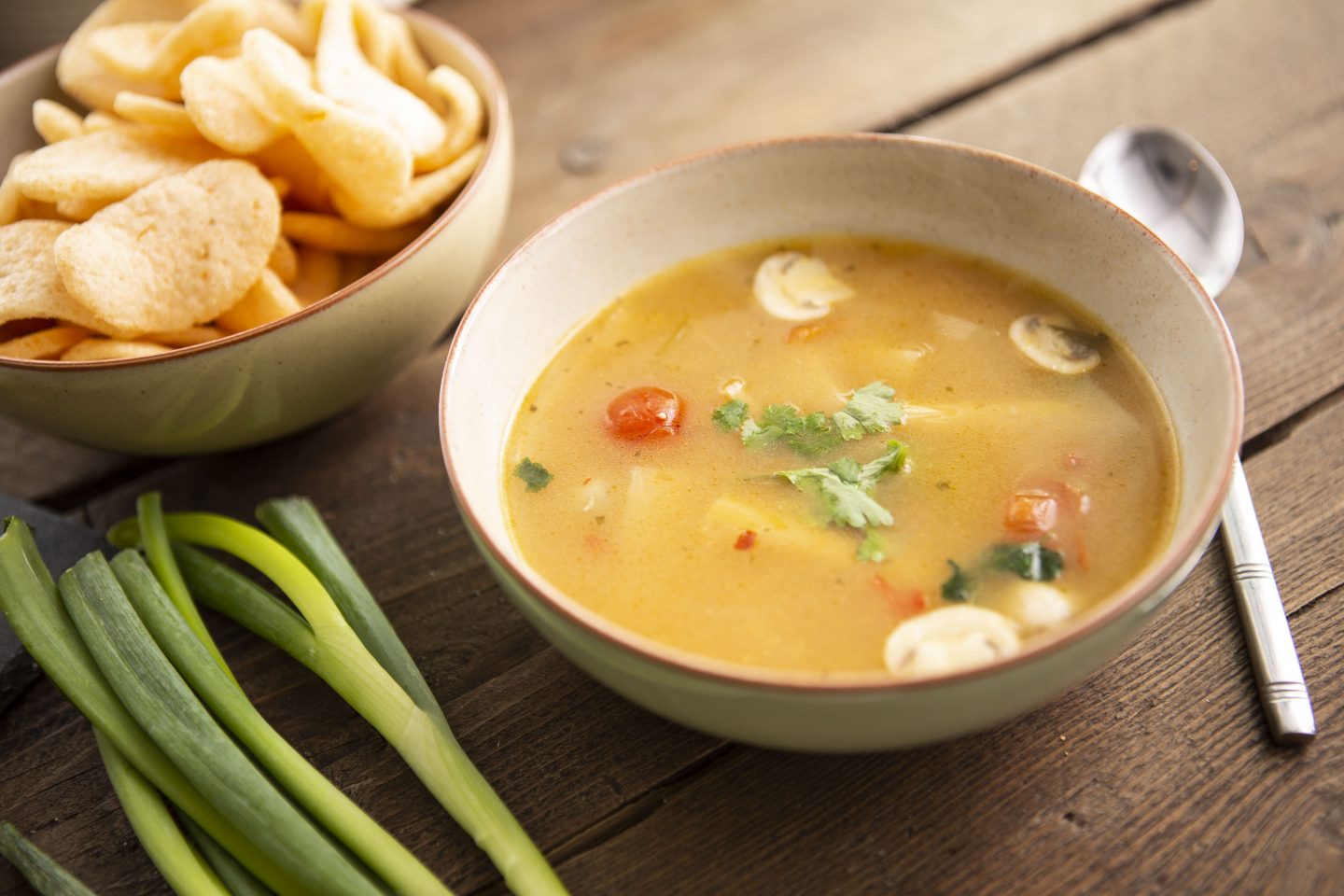 I hope you like this recipe and January is treating you well! Let me know what else you might like to see?!
K
X