It may seem too hot to bake at the moment, but I reckon for this recipe you can make an exception. This raspberry loaf cake is light, fruity and super pretty. It would be perfect for afternoon tea or alongside a summer picnic.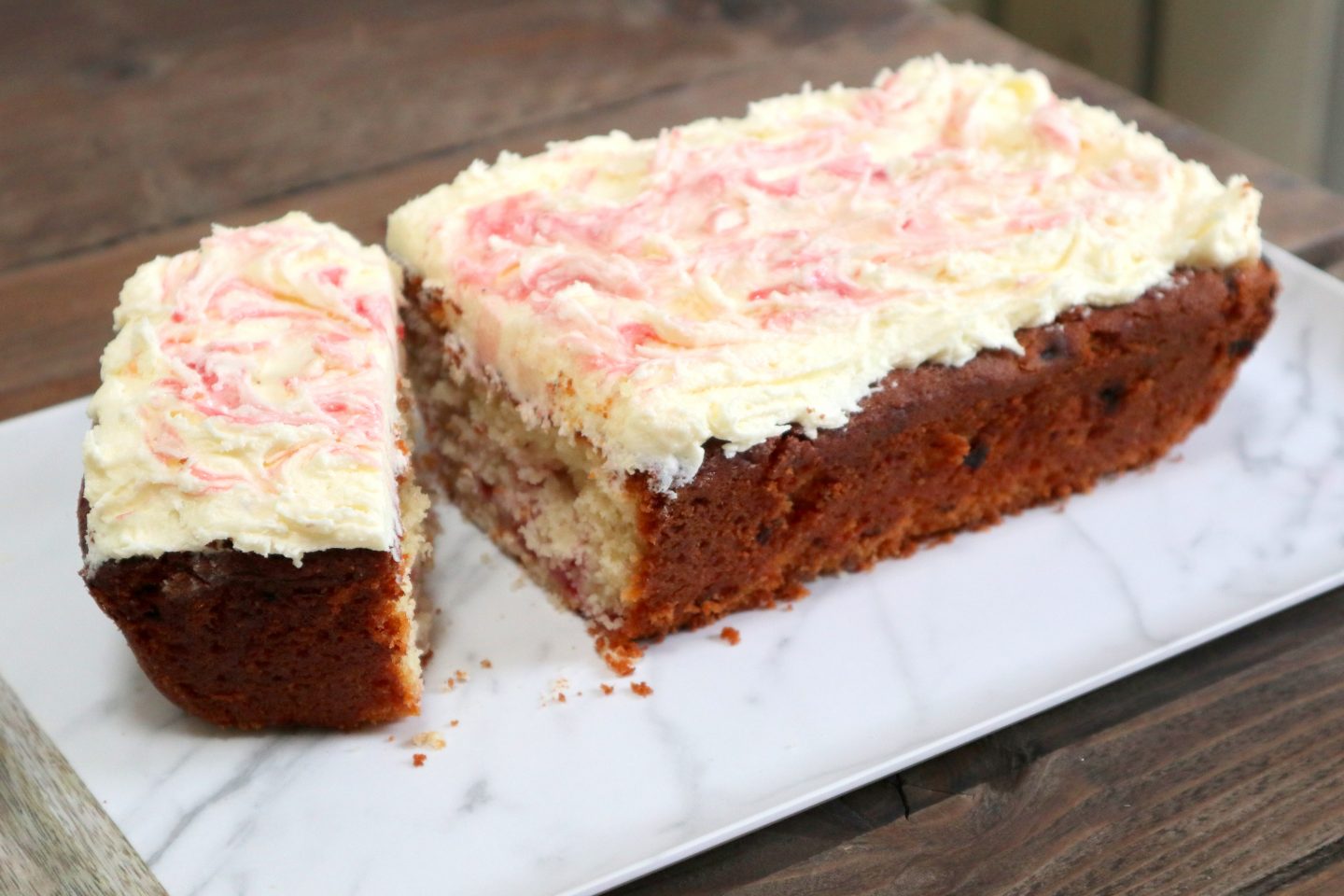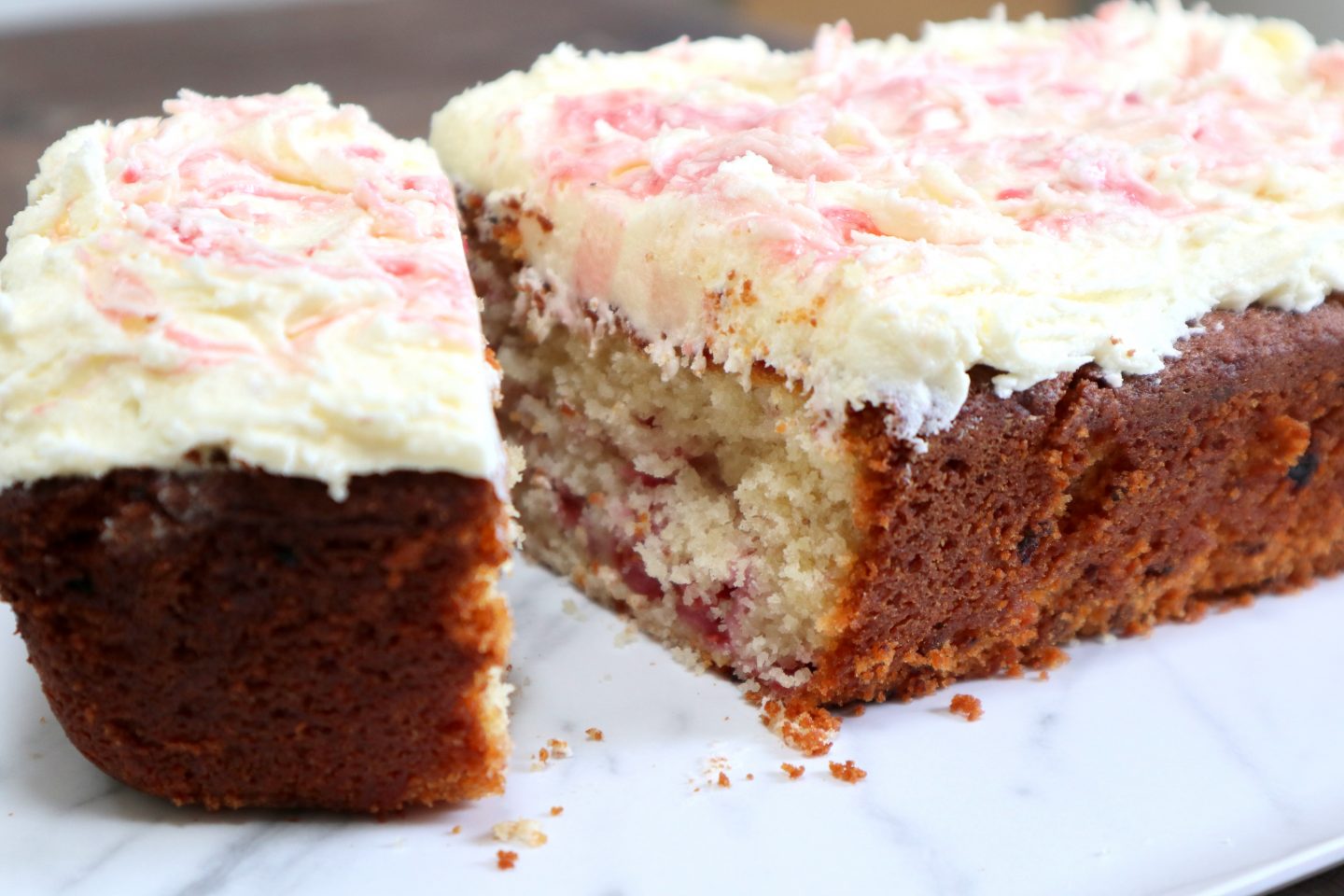 Note: this recipe is for a large size loaf tin, if you have a smaller tin, I would be inclined to halve the recipe or make two loaf cakes from this mixture.
INGREDIENTS
175g butter
175g caster sugar
200g gluten free self raising flour (I am using Doves Farm)
1 tsp baking powder
50g ground almonds
2 eggs
1tsp vanilla extract
juice of 1 lime
2 tablespoons milk
x1 punnet Raspberries
For the icing
200g icing sugar
100g unsalted butter (softened)
1 tsp seedless raspberry jam
METHOD
Preheat the oven to 180C, Gas Mark 4. Grease & line a large loaf tin.
Using a stand mixer or an electric whisk, combine the butter and sugar until light and fluffy.
Gradually add the eggs and the vanilla essence.
Add the flour, ground almonds and baking powder. Follow by adding the milk and the lime or lemon juice and mix well to combine all the ingredients.
Lastly add your raspberries and mix them through the batter. Transfer the batter to your loaf tin, fill approximately 3/4 of the way up.
Bake in the preheated oven for 40 minutes, until you can poke a skewer through and it comes out clean. Set aside to cool.
Whilst the cake is cooling, beat the softened butter for 5 minutes until paler in colour. Gradually sift in the icing sugar and keep mixing. Add a little water if the icing looks too dry. You want a spreadable buttercream, but make sure it is not runny. Apply to the top of the loaf cake. Take a spoonful of the raspberry jam and mix in a pot with ½ a teaspoon water to loosen. Take a teaspoon and put drops of the jam across the top of the icing. Using a skewer, gently swirl the jam into the icing into whatever design you like.
Enjoy!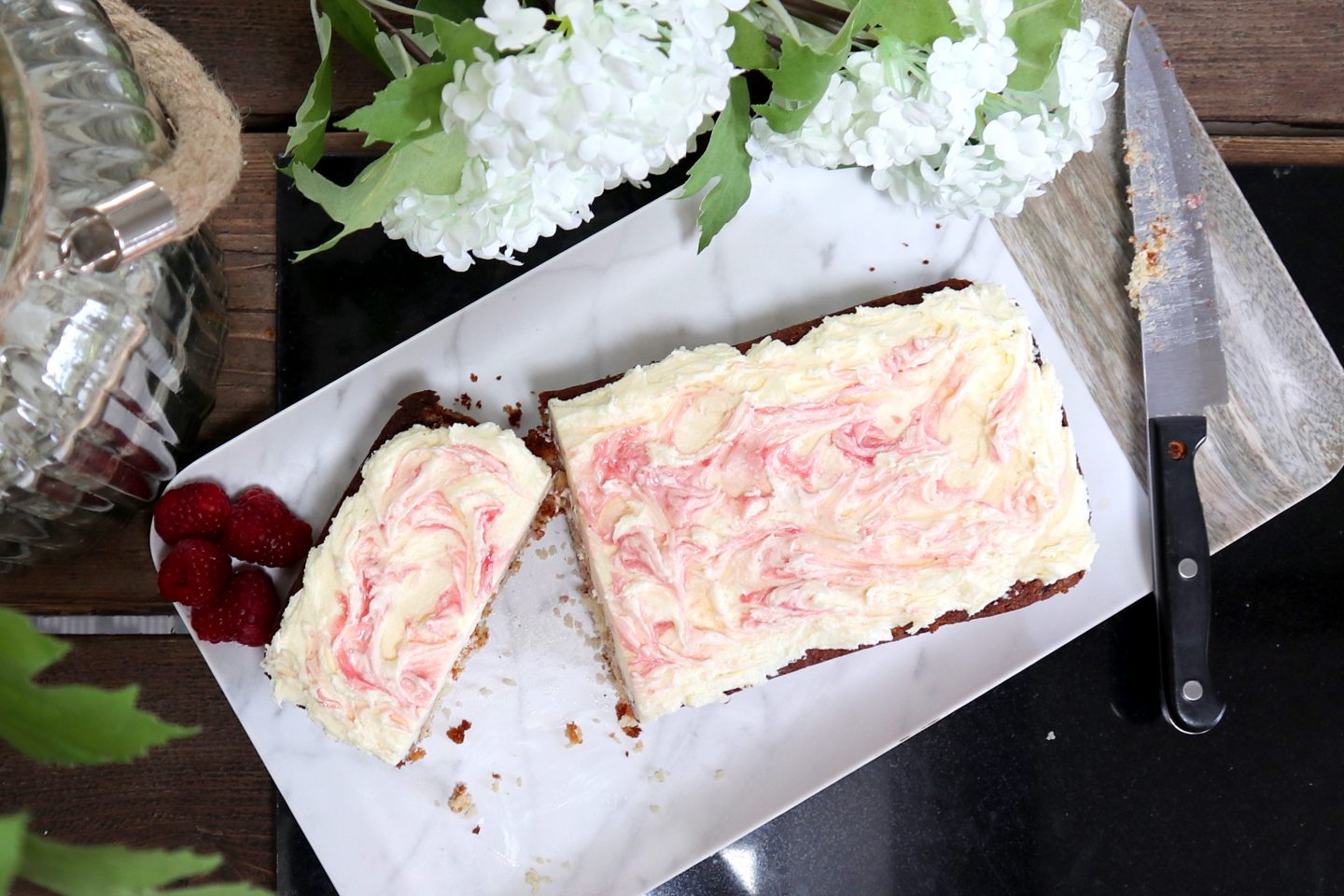 Hope you like this recipe! Let me know what you want to see next!
K
X