A moreish, gluten free, flavourful, super speedy dinner idea. I love this dish as it is simple but super effective. Inspired by the Pizza Express 'Pollo Pesto' which was not gluten free, my sister decided we should definitely try and make a gluten free, vegetarian version. So credit to Jen! This came out deeelicious.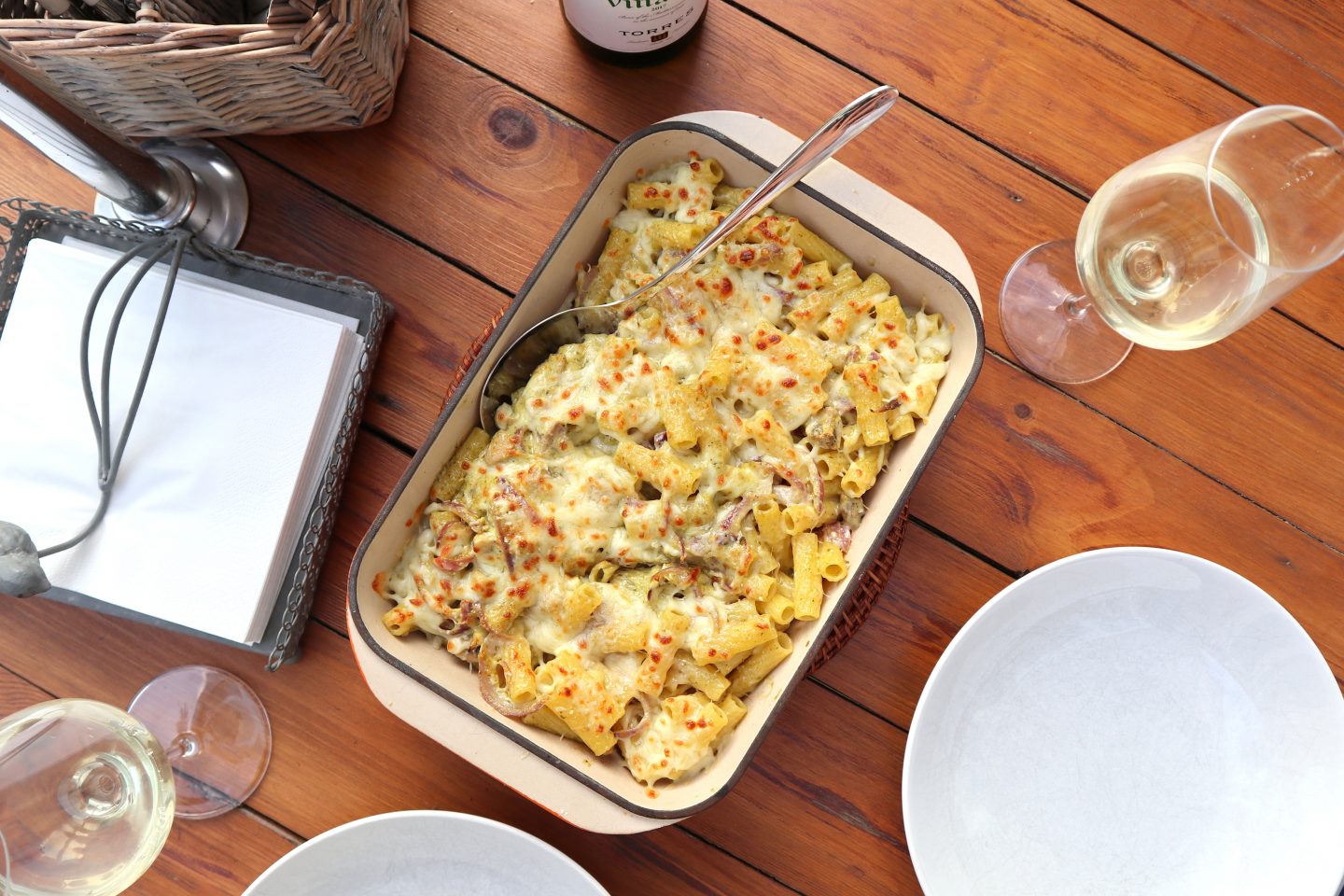 Laced with cream, pesto, onions and mushrooms… this pasta is so good and totally adaptable to whatever you want to throw in there. Give it a go:
INGREDIENTS
200g gluten free pasta (I am using Barillo Tortiglioni – see HERE)
200ml double cream
2 heaped teaspoons pesto
1 red onion
1 garlic clove
½ pack of button mushrooms (cleaned up and cut into quarters)
Grated mozzarella
A grating of parmesan cheese
Salt & pepper
2 tablespoons of olive oil
METHOD
Preheat the oven to 160C, Gas Mark 3.
Heat the oil in a pan over a medium heat. Add the red onions and cook for 2 minutes until they soften ever so slightly, I tend to keep them quite crisp so they still have a good crunch when it comes to eating. Add the garlic and the mushrooms and cook for another 3 minutes. Add the pesto and the cream to the pan, along with the seasoning and stir well.
Cook the pasta as per the packet instructions (usually around ten minutes). Once cooked, add the pasta into the pan with the sauce and mix well.
Stir through the pasta 2 large handfuls of mozzarella cheese until part melted. Transfer to a shallow oven / pasta bake dish and top with more mozzarella and parmesan cheese.
Pop into the oven for 2-3 minutes until the cheese on top has melted.
Serve while hot.
Enjoy!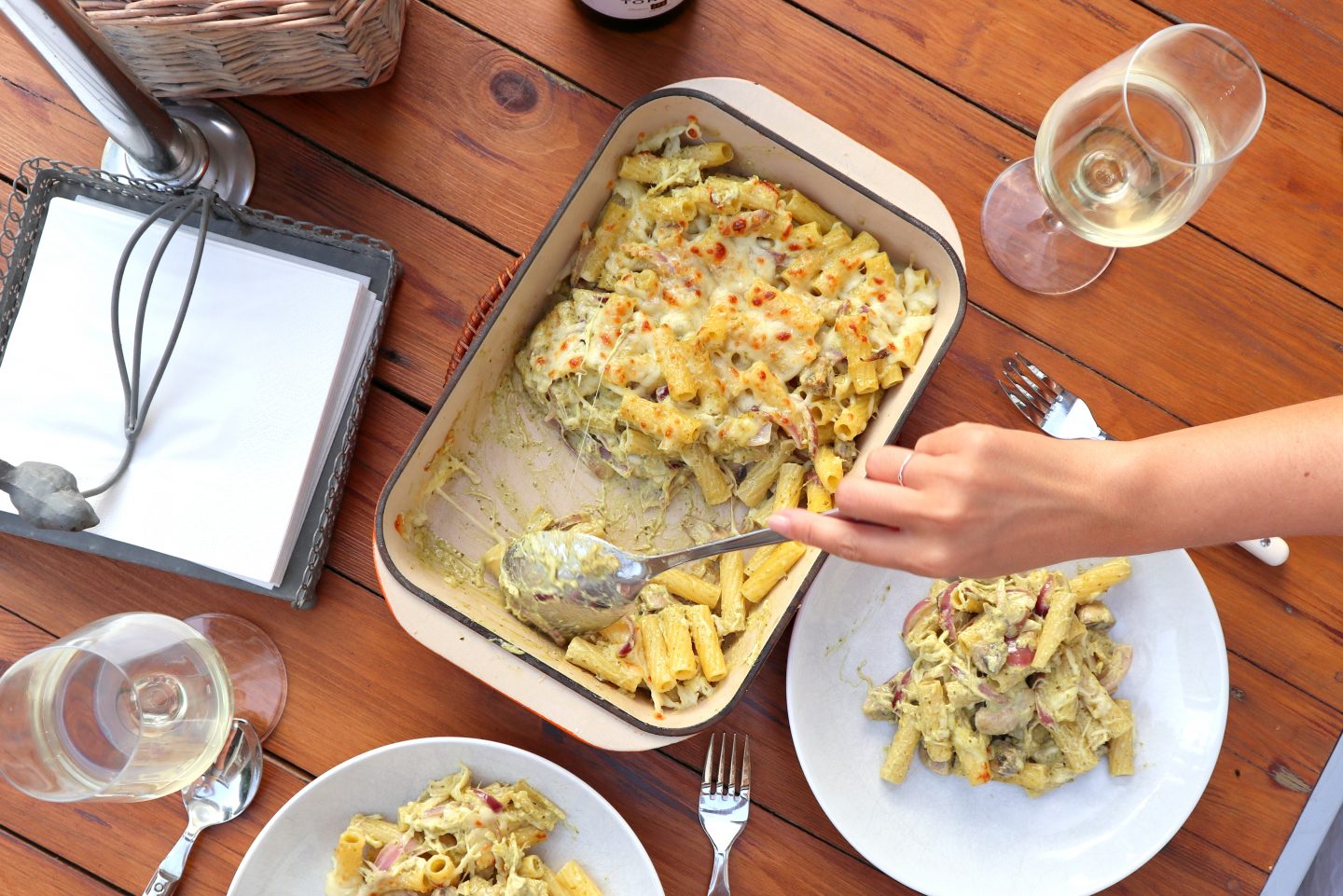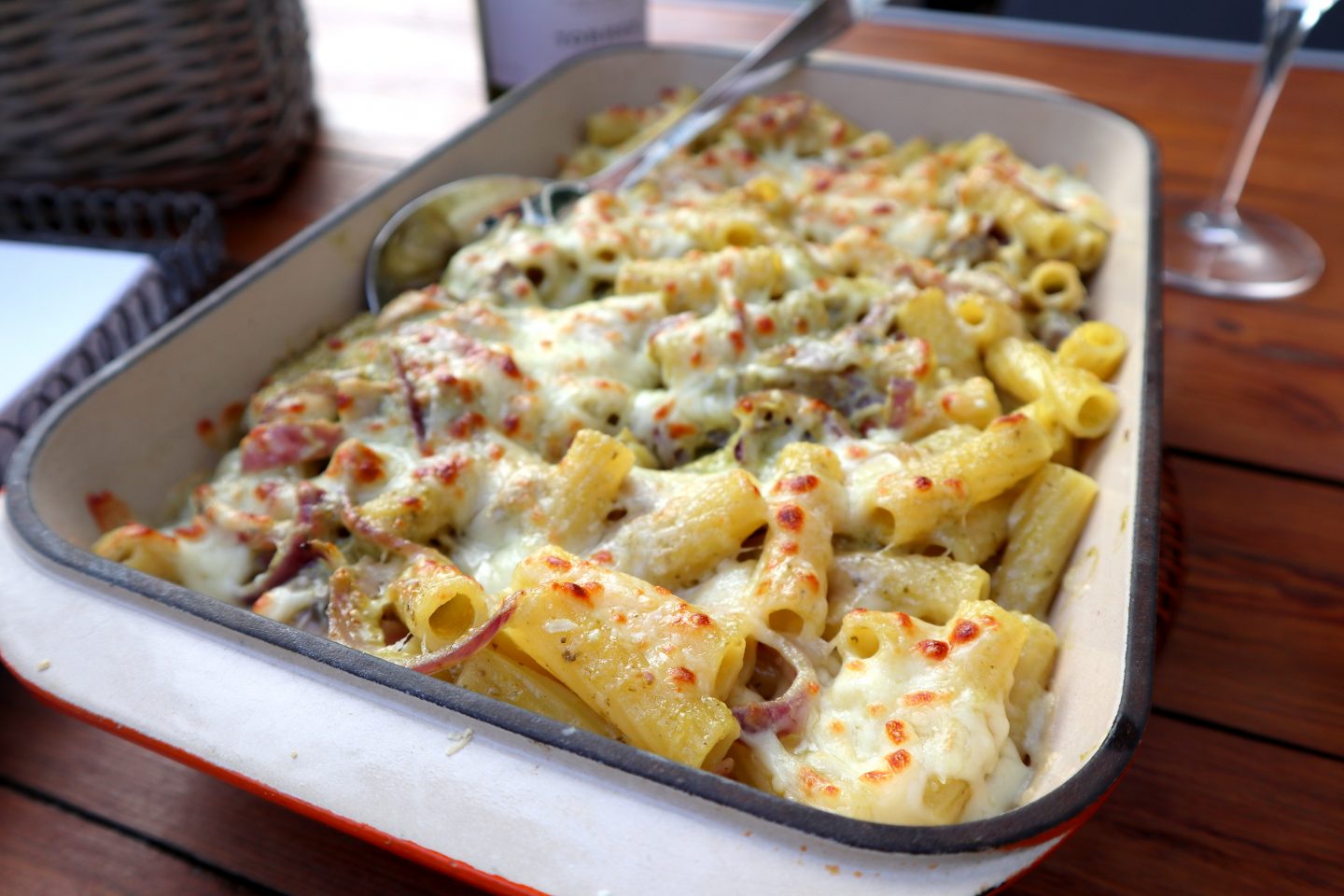 Hope you like this recipe, let me know what you would like to see next!
K
X