These baked apples are simple and delicious. No fuss, they make the perfect dessert! These apples bubble down and become sticky and toffee like.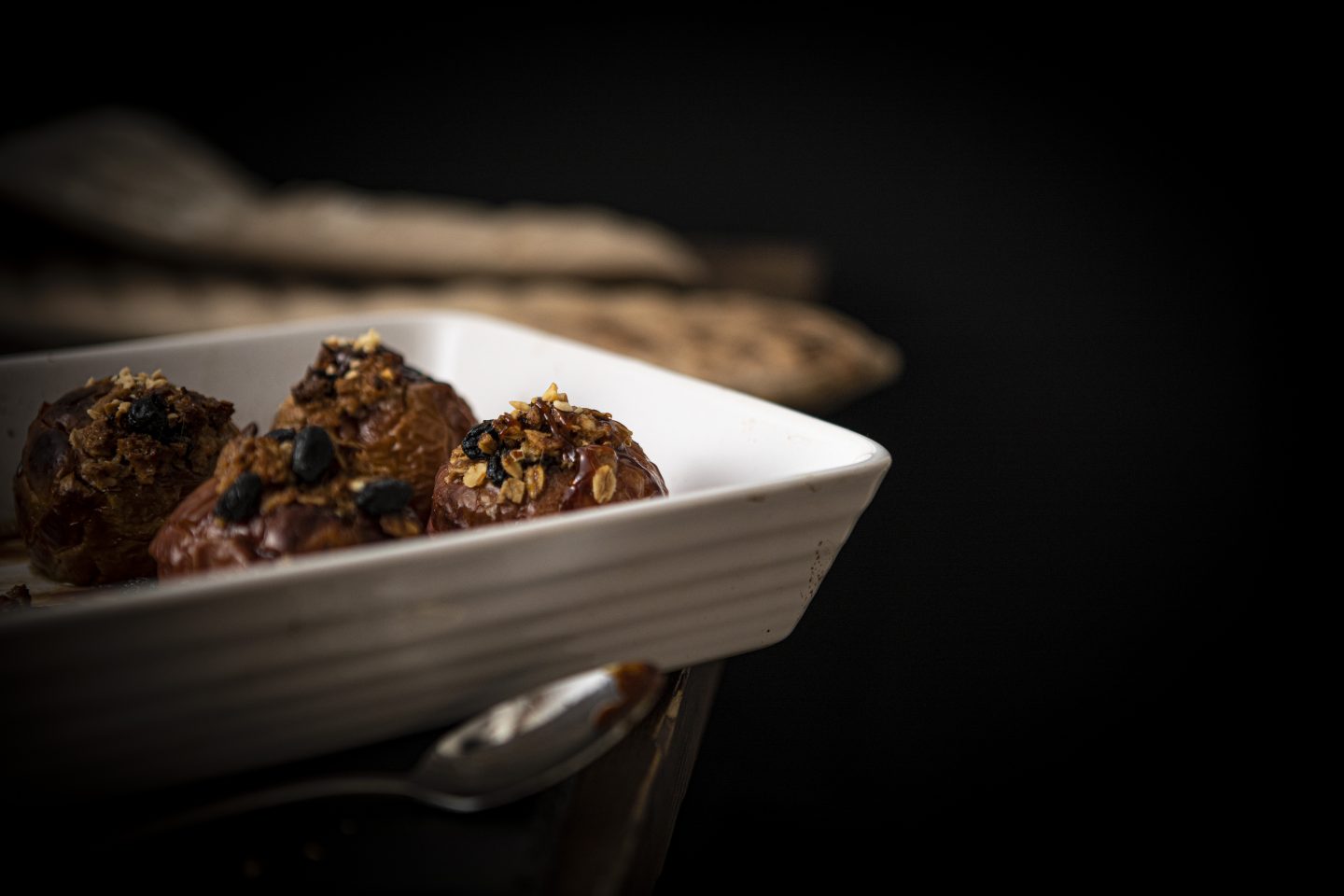 INGREDIENTS
4 large baking / cooking apples
40g brown or muscavado sugar
20g gluten free oats
20g unsalted butter (softened)
1 teaspoon cinnamon
A handful of sultanas or raisins
200ml of water
To serve:
Ice cream, cream or custard
METHOD
Preheat the oven to 180C.
Wash and core the apples and place in baking dish.
In a bowl, using either your fingers, spoon or a mixer, combine the butter, sugar, oats, cinnamon and sultanas until you have a rough mix.
Stuff each apple well with the mixture.
Pour the water into the base of the dish.
Bake in the preheated oven for approximately 35-40 minutes until golden and tender.
Serve whilst warm with your choice of ice cream, cream or custard.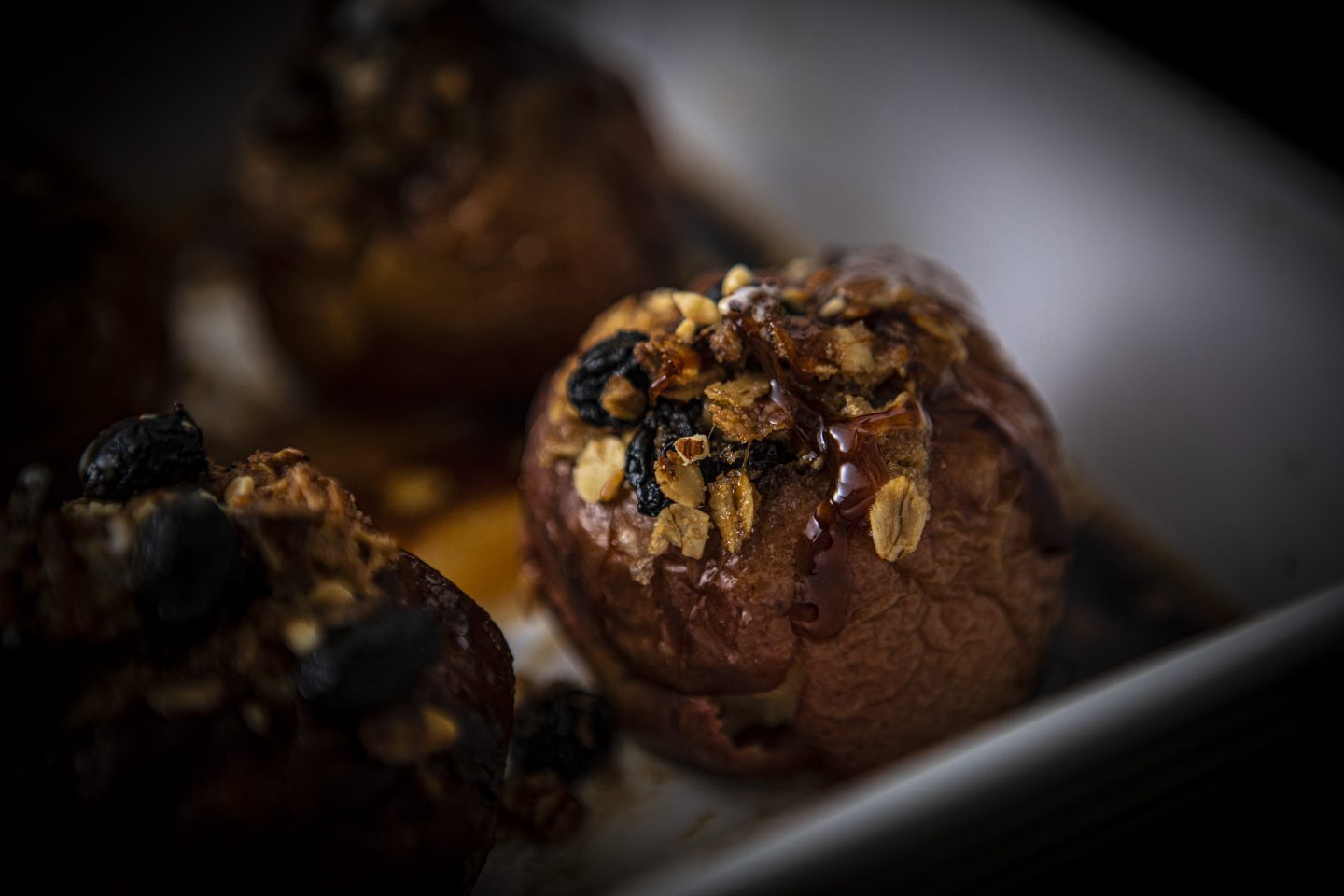 I hope you love this recipe as much as I do!
K
X