A family favourite, my mum has been making this cowboy pie for as long as I can remember. Rich mince and beans topped with thinly sliced potatoes and cheese, its the perfect warming winter dinner! Easy to make naturally gluten free. See below.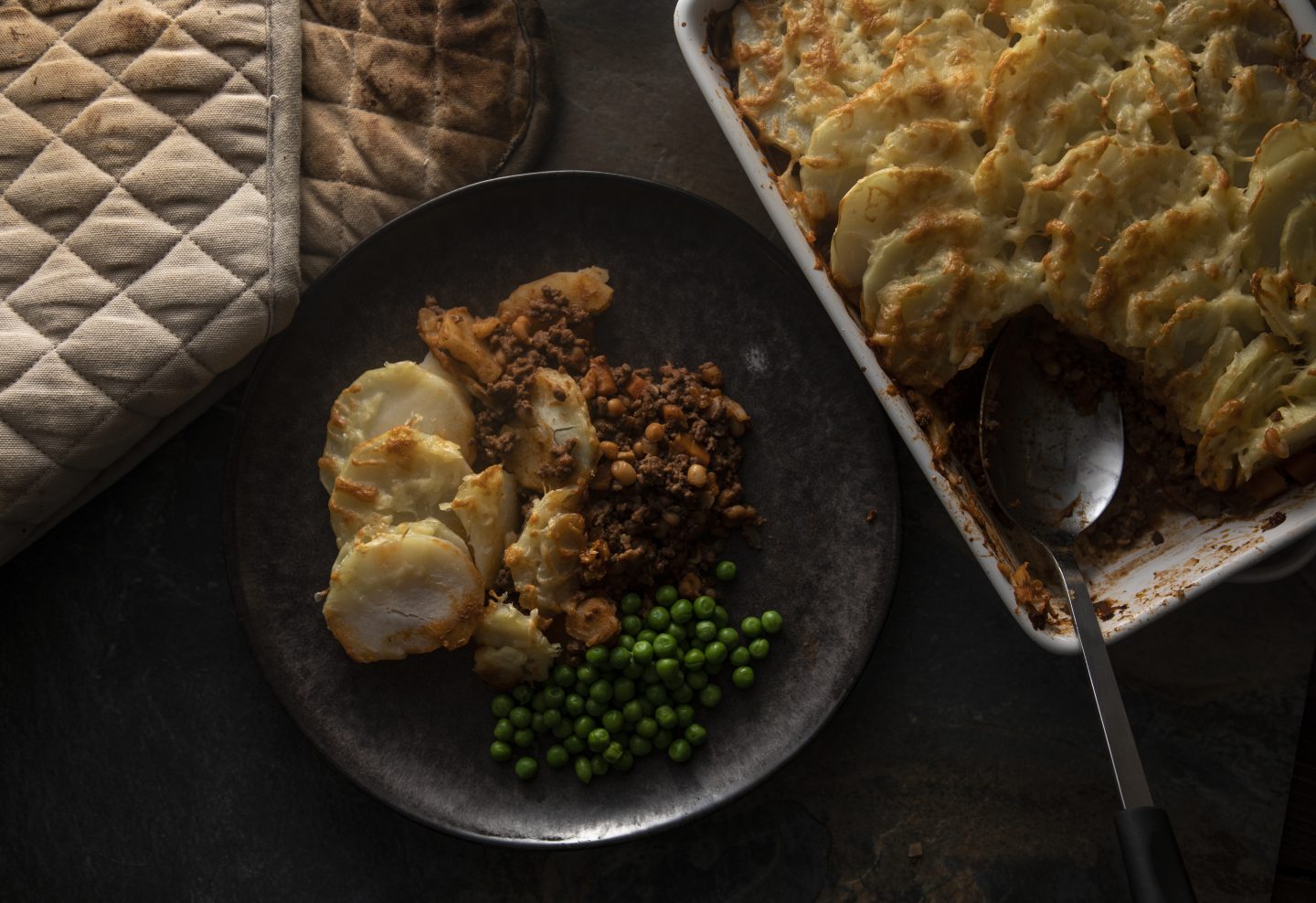 INGREDIENTS
500g lean mince beef
X1 white onion (diced)
X2 garlic cloves (crushed)
X1 standard tin of baked beans (approx. 400g)
2 carrots (diced) *optional
250ml rich beef stock
1 tablespoon of gluten free Worcester sauce or Henderson's relish
1 tablespoon of gluten free brown, ketchup or bbq sauce
1 tablespoon tomato puree
Salt & pepper
5 large potatoes (I find Maris Piper work best)
Grated cheddar cheese – to top
Splash of olive oil
 METHOD
In a large pan, with a splash of oil, brown the mince, onion, carrots (if using) and garlic until the meat is brown all over.
Add the stock, beans, sauces and puree along with a generous helping of salt & pepper. Allow to bubble over a medium temperature (stirring intermittently) for at least 30 minutes. You want the sauce to thicken slightly and reduce down.
Preheat the oven to 180 C, Gas Mark 4.
Meanwhile peel and slice your potatoes, approximately 0.5 cm in thickness. Par boil them (with a pinch of salt) for approximately 8 minutes until slightly softened but not falling apart. Drain and allow to cool slightly.
Put the mince and bean mixture into an oven proof baking dish and layer the potatoes on top, allowing them to stick up a little (this will let them crisp up).
Finish with generous amounts of grated cheddar cheese.
Cook in the oven for another 20 – 30 minutes until the cheese has melted and the potatoes are turning golden.
Serve with greens of your choice, we like to serve with peas (and extra gravy if you require it!).
Enjoy!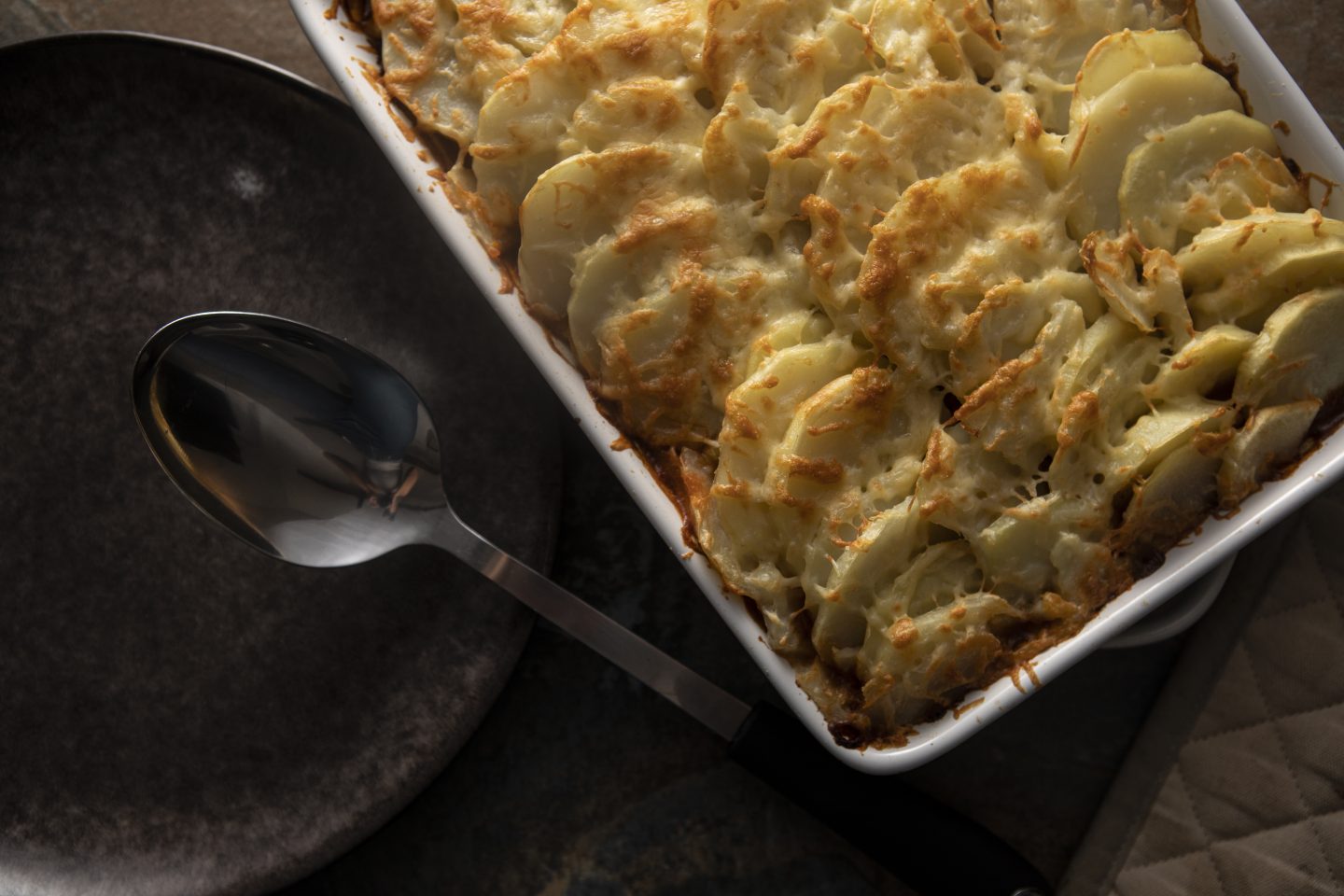 If you prefer, you can do this with a mash top instead and it tastes just as great!
Hope you love this meal idea as much as we do.
K
X