Minestrone soup is a combination of all your favourite veg in a tomato stock accompanied by pasta or rice. This is so simple to make gluten free and use up everything in your cupboards! See the recipe below.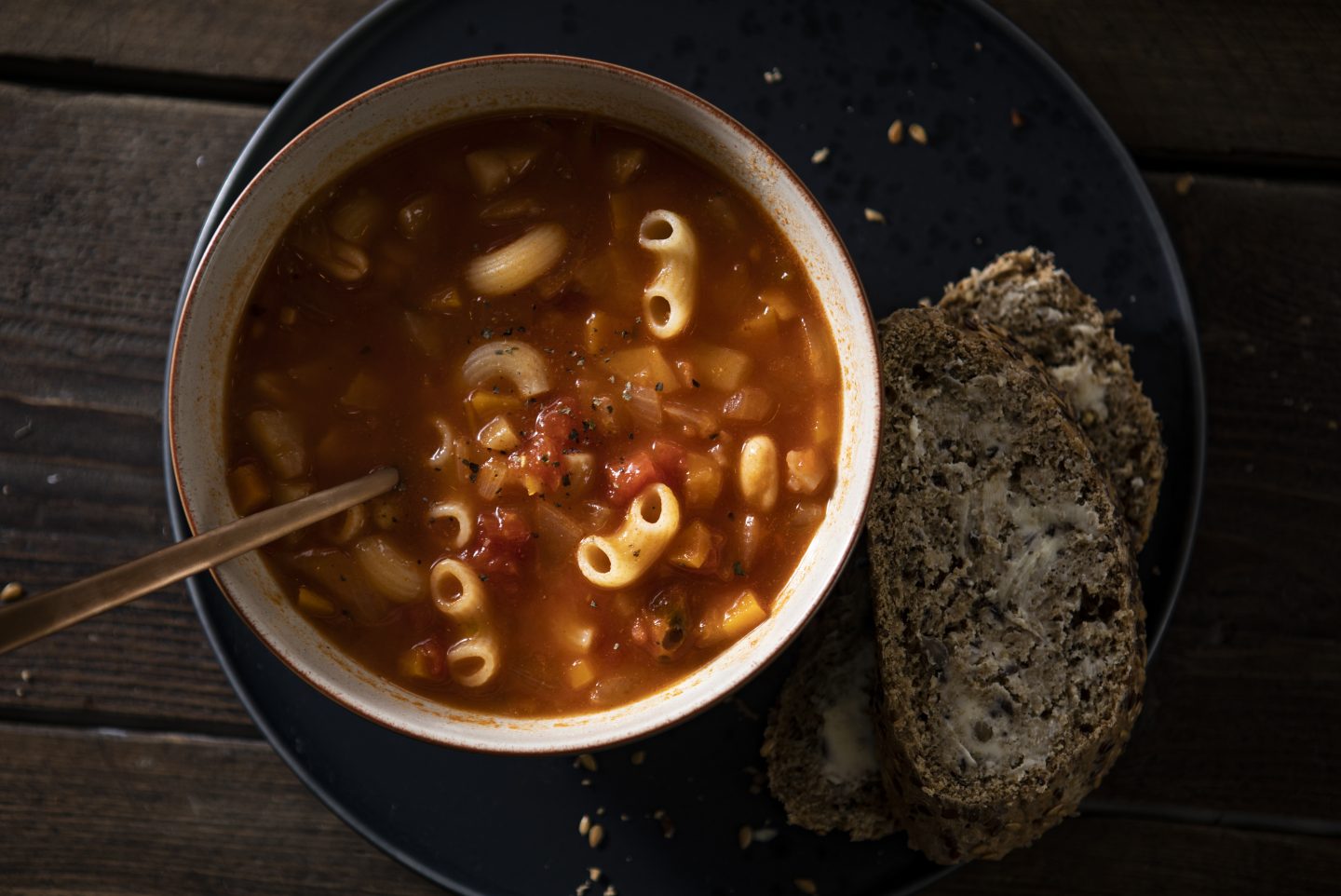 INGREDIENTS
1 litre gluten free vegetable or chicken stock (I use Knorr)
1 tin chopped tomatoes
1 tablespoon tomato puree
100g gluten free macaroni (broken up gluten free spaghetti pieces works too)
1 onion (diced)
1 carrot (diced)
1 tin of cannellini beans (drained)
2 cloves of garlic
1 tablespoon of Henderson's relish or gluten free Worcesterhire sauce
Salt & pepper
1 tablespoon of olive oil
1/2 teaspoon dried oregano
1/2 teaspoon dried basil
Any other vegetables you wish to include – including greens, peppers, celery or potatoes
*Gluten free bread to serve (I am having the Genius good for the gut cob).
METHOD
In a large pan or dish with the oil, add the onion, carrot, garlic and dried herbs. Cook for a few minutes until fragrant.
Add the stock, tinned tomatoes, puree, sauce/relish, pasta and lots of salt & pepper – bubble for 15 over a medium heat.
Add the cannellini beans and allow to bubble for another 10 minutes stirring regularly.
Season to taste and serve with gluten free bread.
Enjoy!
Now is the season for delicious, hearty soups and this one ticks all the boxes.
Hope you love this recipe!
K
X