These simple greens are done with garlic and butter to create a beautiful and flavourful side dish with really minimal effort. See the recipe below.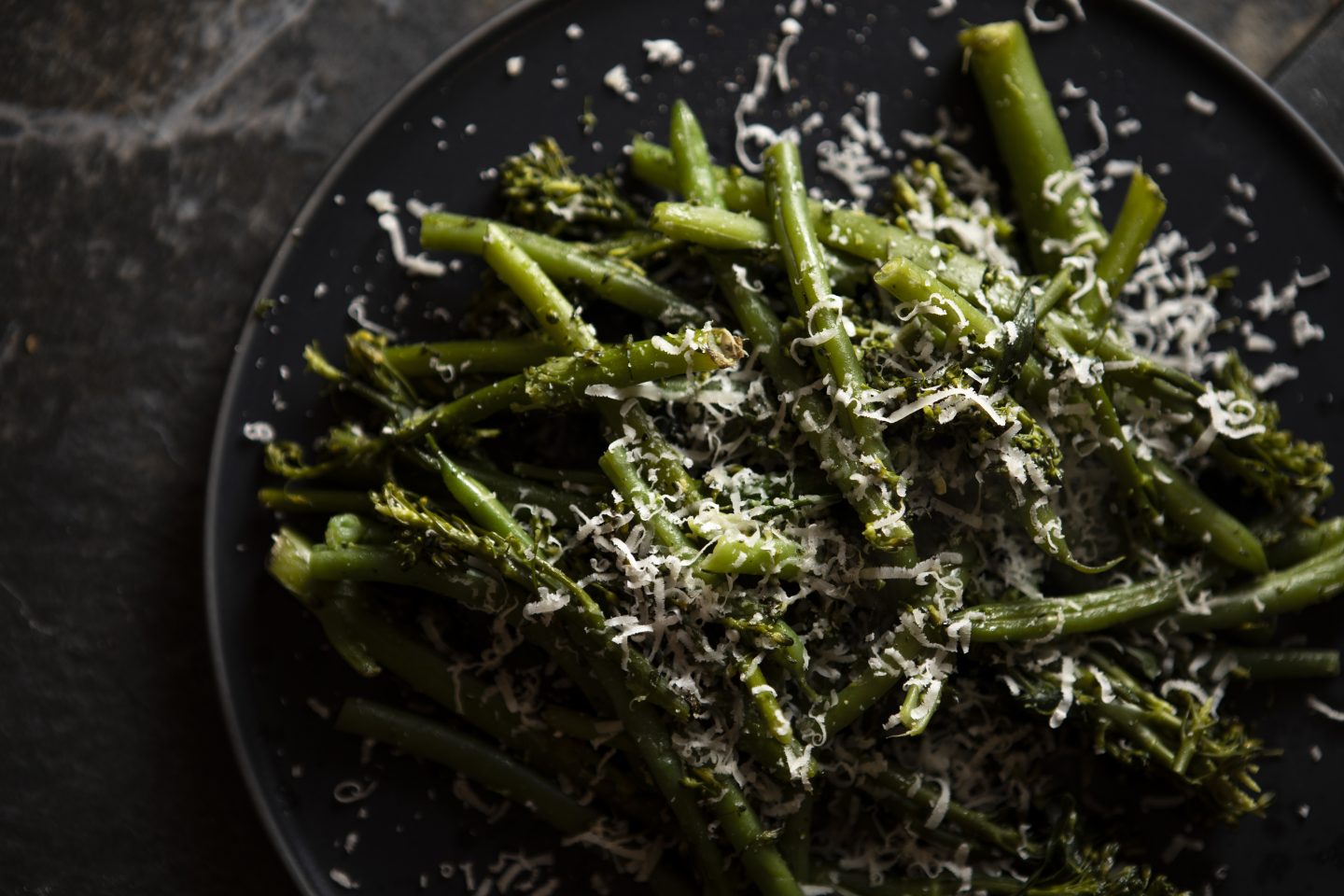 INGREDIENTS
x1 packet of tenderstem broccoli, x1 packet of green beans or asparagus (or other greens of your choice – mangetout work well too)
Knob of butter
x2 fresh garlic cloves
Salt & pepper
200g freshly grated parmesan
Handful of gluten free breadcrumbs (just food process a slice or 2 of your fave GF bread) *optional for extra crunch
METHOD
Par boil your greens for 3-5 minutes until very slightly softened but not cooked through.
In a large frying pan over a medium heat, add the butter and allow to melt (but not burn). 'Bruise' each of the garlic cloves by squashing them with the blade of a knife. Throw them into the pan and allow to infuse with the butter for 1 minute. Add the par boiled greens and grill (turning regularly) until crispy in parts and cooked through.
Discard the garlic cloves as they have now done their job. Season with salt & pepper.
Plate up and sprinkle with 3/4 of the parmesan and all of the breadcrumbs – pop them under the grill for a couple of minutes until the breadcrumbs are crispy.
Remove from the grill and top with the remaining 1/4 parmesan.
Enjoy!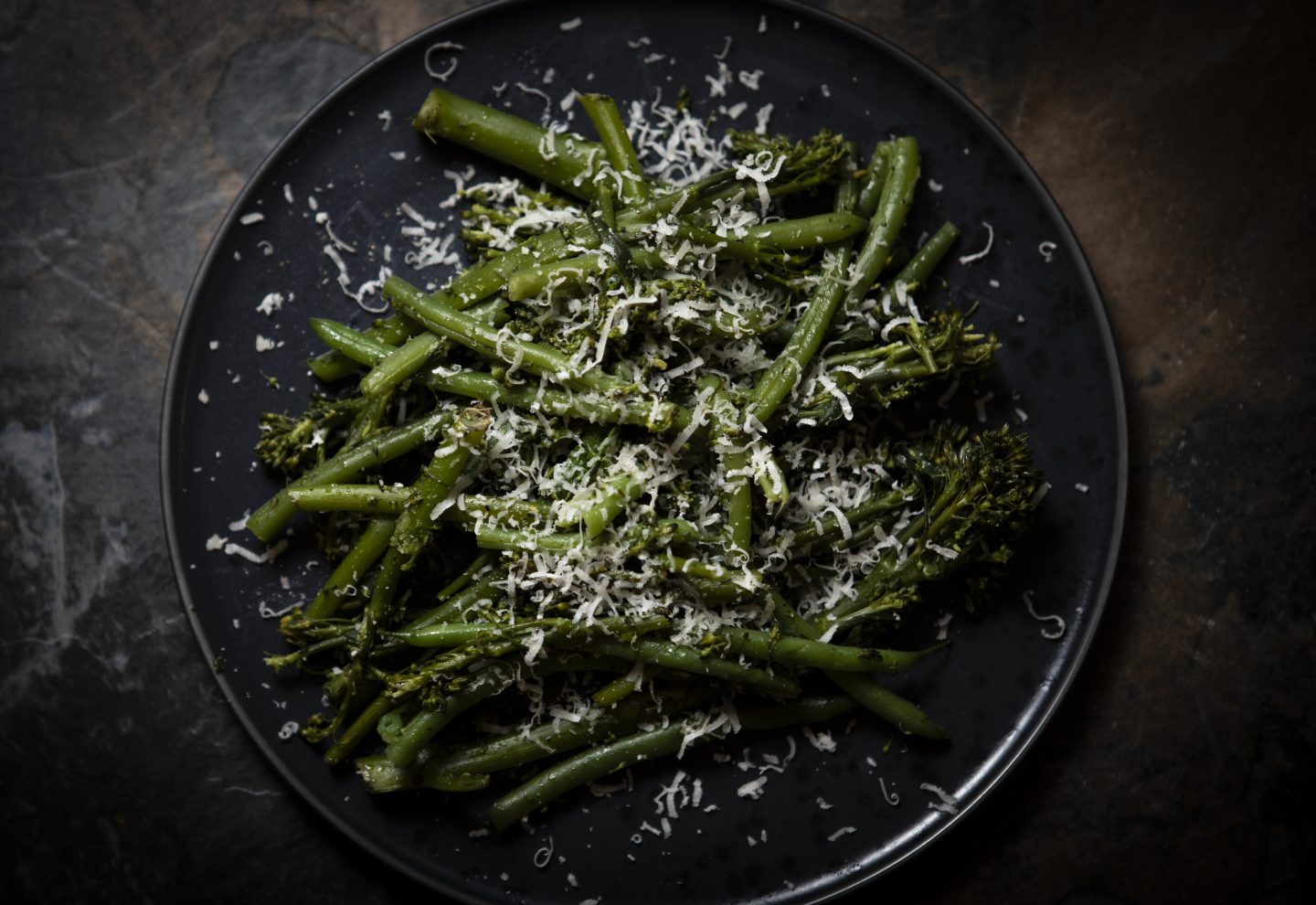 This side dish goes perfect with meat, fish, or just on its own! Let me know what you think!
K
X