When you are gluten free, potatoes are very much a diet staple – which means nailing the perfect roast potato is very important. See my go-to method below.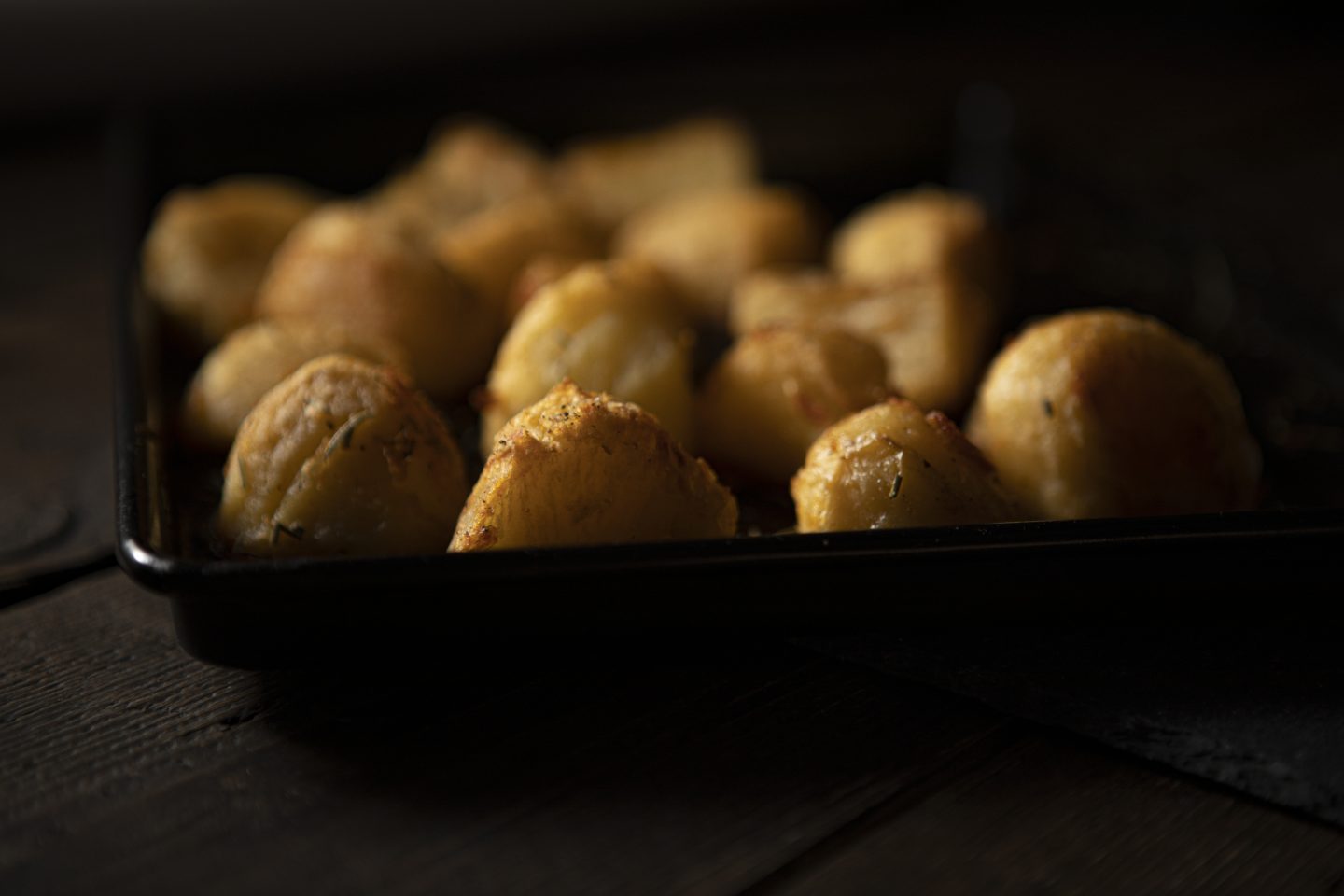 INGREDIENTS
Maris Piper potatoes (as many as you need for your serving)
Approx 2-3 tablespoons of olive oil (or other fat / oil of your choice)
Salt & pepper
Optional* Dried rosemary
METHOD
Preheat the oven to 200C / Gas Mark 6.
Peel and cut your potatoes (into halves or quarters depending on their size).
Par boil your potatoes in salted water for approx 9-10 minutes.
Drain and 'chuff' your potatoes in the sieve / colander so they have a soft and slightly rugged exterior – this will help them become lovely and crispy in the oven.
In a large tray, toss your par boiled potatoes with the oil and generous helpings of salt and pepper. Add a handful of rosemary and sprinkle over if you are using this for seasoning.
Pop into the oven for 1 hour. Shuffling the potatoes every 20 minutes and giving them a flip to ensure they are evenly crisp.
Serve whilst hot!
The thing I love about potatoes is they are so versatile and with roast potatoes like this, you can throw in the likes of garlic cloves, onions and lots of other herbs / spices to liven up and personalise your potatoes!
I serve these up with everything from steak, casseroles, fish and of course, a classic roast.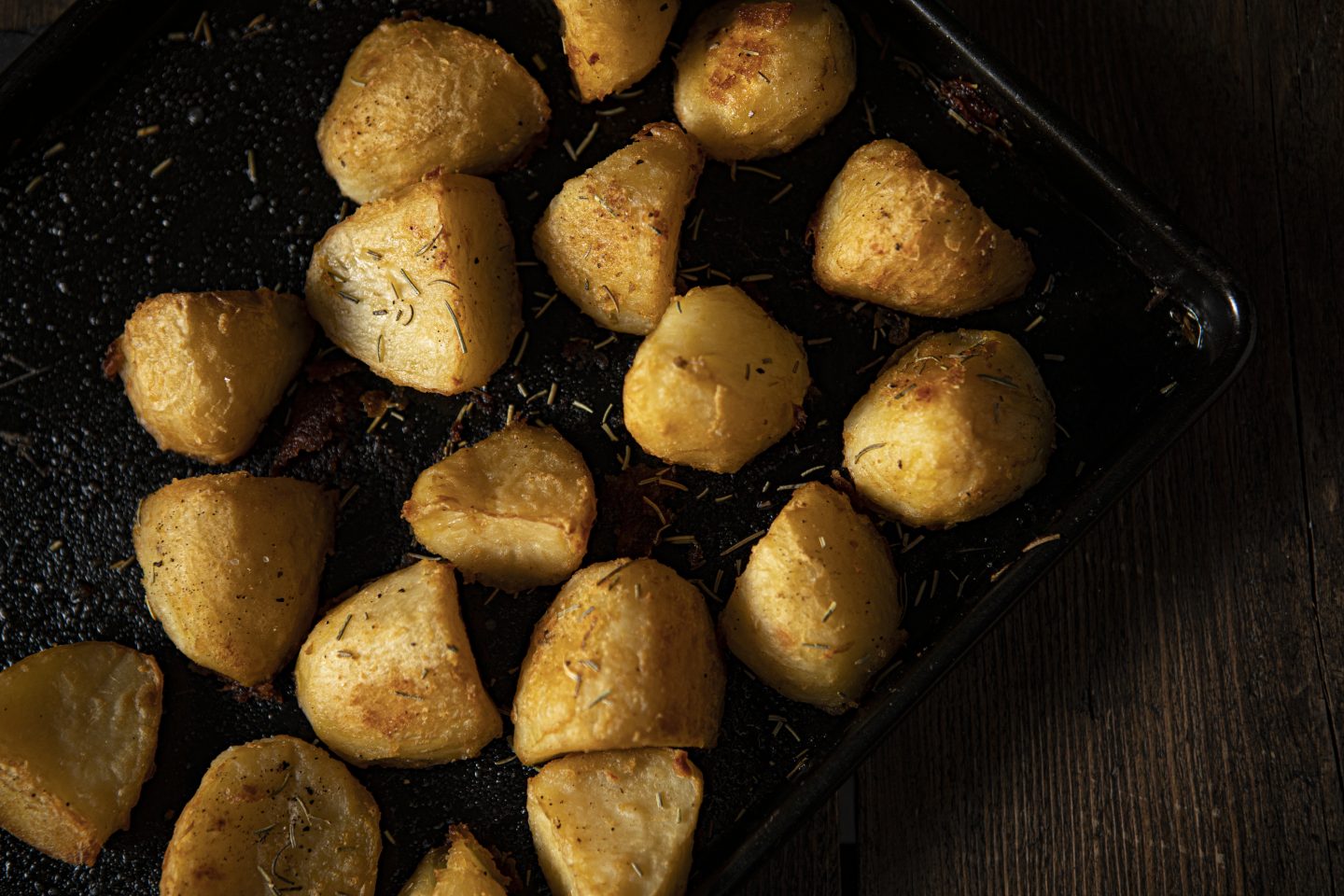 Hope you love this recipe as much as our household does!
K
X