The perfect festive centrepiece – a gluten free brie and cranberry wreath. See the simple, and super quick recipe below.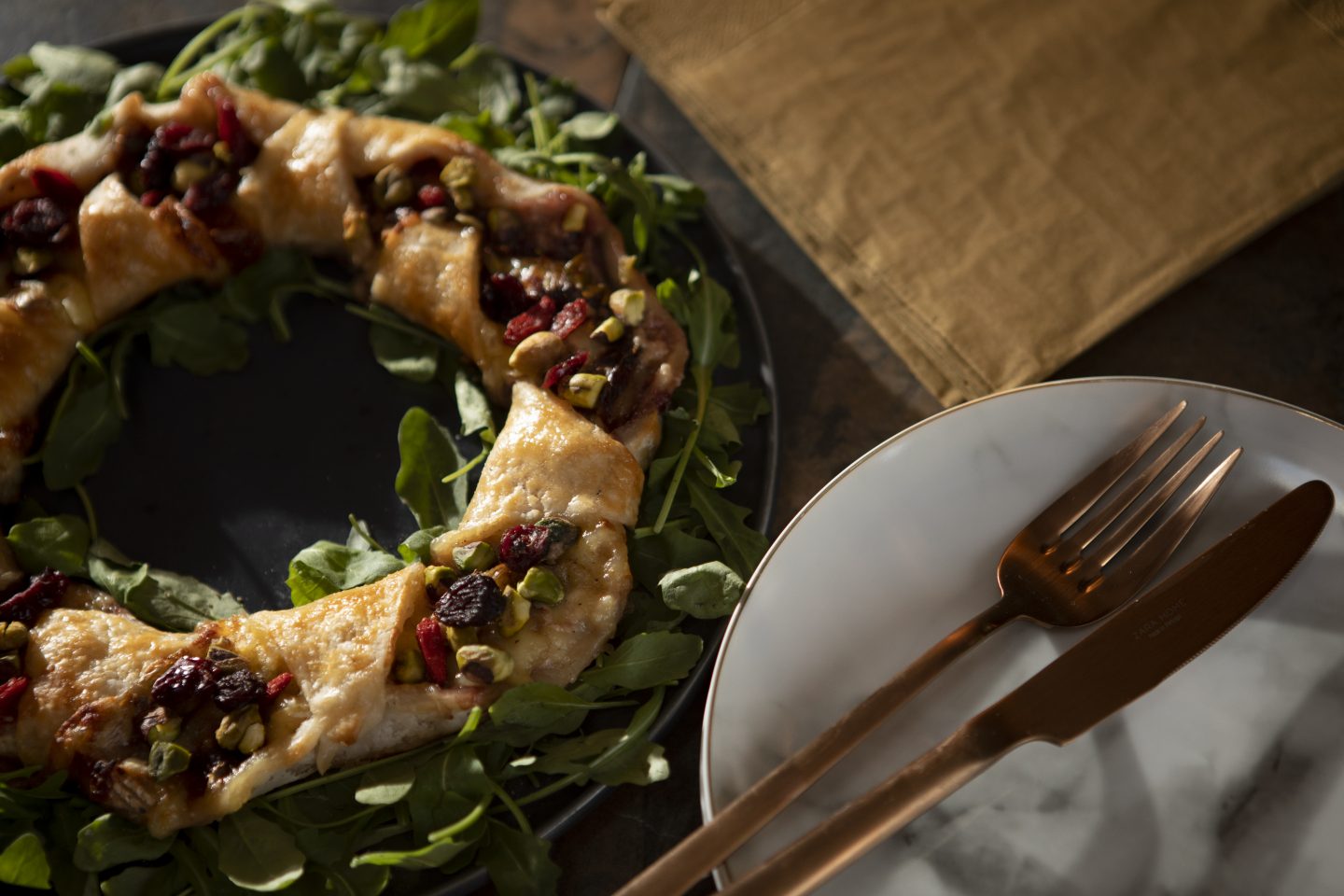 INGREDIENTS
1 wedge of brie (approx 160-200g) – cut into 2cm chunks
1/3 a jar of cranberry sauce
a handful of chopped pistachios
1 pack Jus-Roll gluten free puff pastry
1 egg
Salt & pepper
METHOD
Preheat the oven to 180C.
Cut your pastry into a large circle (as big as you can fit on the sheet, I used a bowl to cut around). Make a smaller circle in the middle (don't cut through just imprint it with a smaller bowl) then use this like a pie, to cut out 8 segments in the centre only (that you can fold back over the wreath in a moment).
Layer on your cranberry and brie pieces followed by the pistachios
Fold over the middle pastry segments and push into the pastry on the outer edge to secure.
Season with salt & pepper
Brush the top of the pastry with egg wash.
Bake for 15-20 minutes until golden. Some of the cheese may melt out while cooking but this is normal.
Serve while hot and enjoy!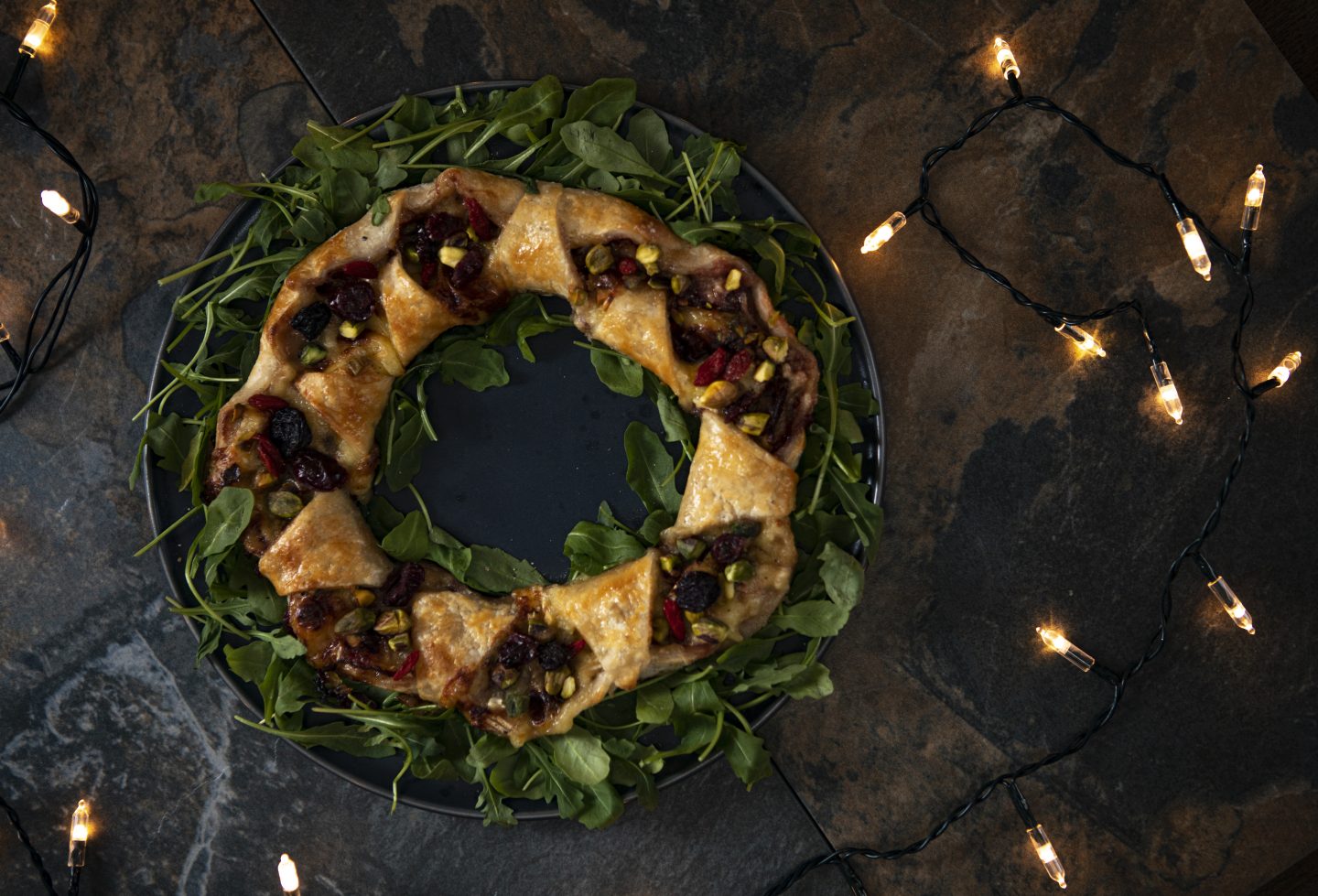 Hope you love this recipe as much as we do and have a fabulous Christmas with family & friends.
K
X