Finally! Bring on the naan! It has been a while since I had a good naan bread, and once again, M&S to the rescue.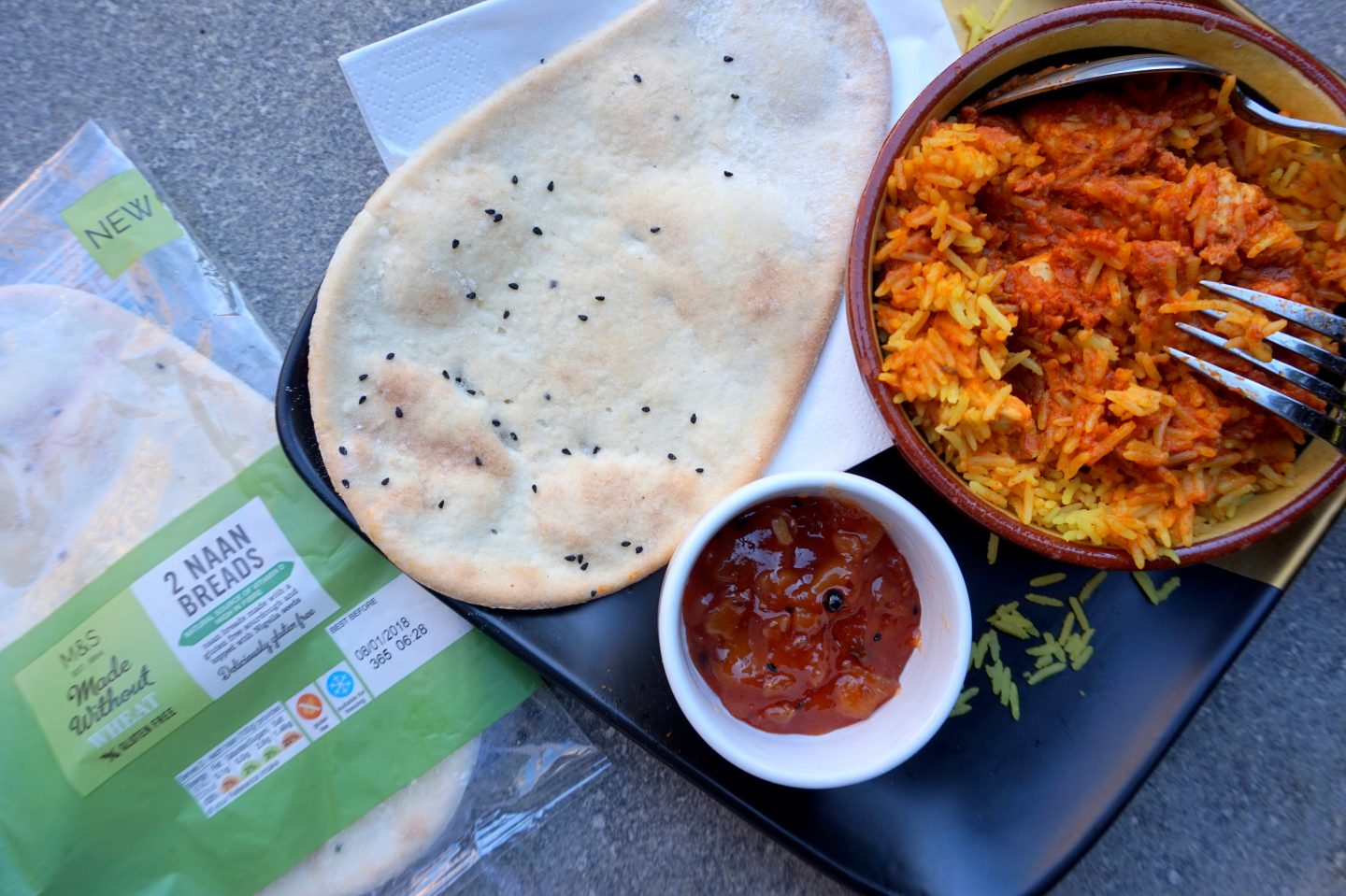 So, as with all my reviews, lets talk pros & cons!
Pros
The flavour is that of a real naan, subtle and complimentary to any tasty curry. Yum.
The texture is good, not too dry and holds its own when torn up. As you expect from a naan bread!
Only takes 8-10 minutes to heat up. Put it on at the end or when you do your rice for a curry and it will all be done around the same time.
You can freeze these. Essential in my opinion to have this as an option. You are not using naan on a daily basis like you are with normal bread, so it is best to have these in the freezer to use as and when required.
£2.00 for 2 naan breads. For gluten free and for M&S prices, I don't think this is that bad at all.
Cons
It has a slightly powdery coating. It is dusted with gluten free flour at the end, it is not offensive in any way shape or form, but it does leave your fingers covered in flour (this is very similar to the new pitta breads M&S have launched).
I would love to see a peshwari naan with coconut and sultanas, rather than a just plain one, but no doubt this is something M&S are already working on and this is a very good start!
What are your thoughts on the new gluten free naan bread from Marks & Spencer? Hit or a miss?!
K
X