How to do a gluten free pizza night? This is how! Using a Schar gluten free base, I created my own perfect pizza and used Turci Seasoning Sprays to pack in the flavour and transform my pizza from ordinary to extraordinary. This Schar base is crispy but doughy (in all the right ways) making for the best gluten free pizza you can create, in the comfort of your own home!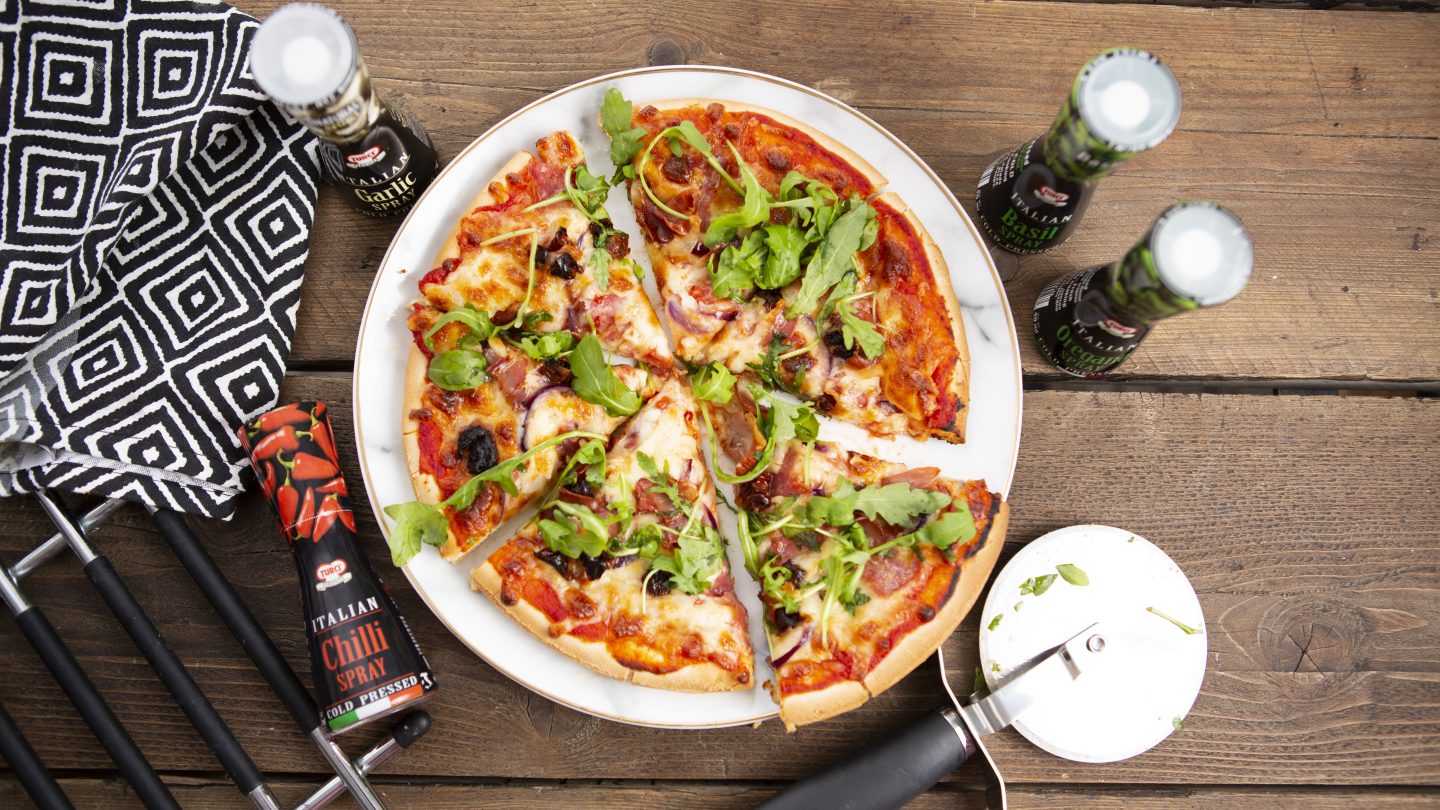 Using the oregano, basil and garlic in my pizza sauce, and chilli spray to finish it off, this pizza came out as one of my best yet – I mean, look how delicious! Want to create your own? See how:
INGREDIENTS
X1 gluten free pizza base (I am using a Schar base)
1 jar / tin of passata to create the sauce
Mozzerella cheese
Toppings of your choice, I used:
Salami
Serrano ham
Red onion
Sundried Tomato
Fresh Rocket
Turci Sprays: Chilli, Oregano, Basil and Garlic
METHOD
Preheat the oven to 180C, Gas Mark 4.
In a pan, mix your passata with a pinch of salt and pepper, plus 1 spray of garlic, 1 spray of oregano and 1 spray of basil. Heat and let the flavours infuse!
Get out your prepped base and cover with sauce to your liking, then top with mozzarella cheese and the toppings of your choice.
Pop in the oven for 10-15 minutes until the edges are crisp and the cheese has melted.
To finish, add the rocket (if using) and a couple of sprays of the chilli spray to complete your pizza.
Enjoy!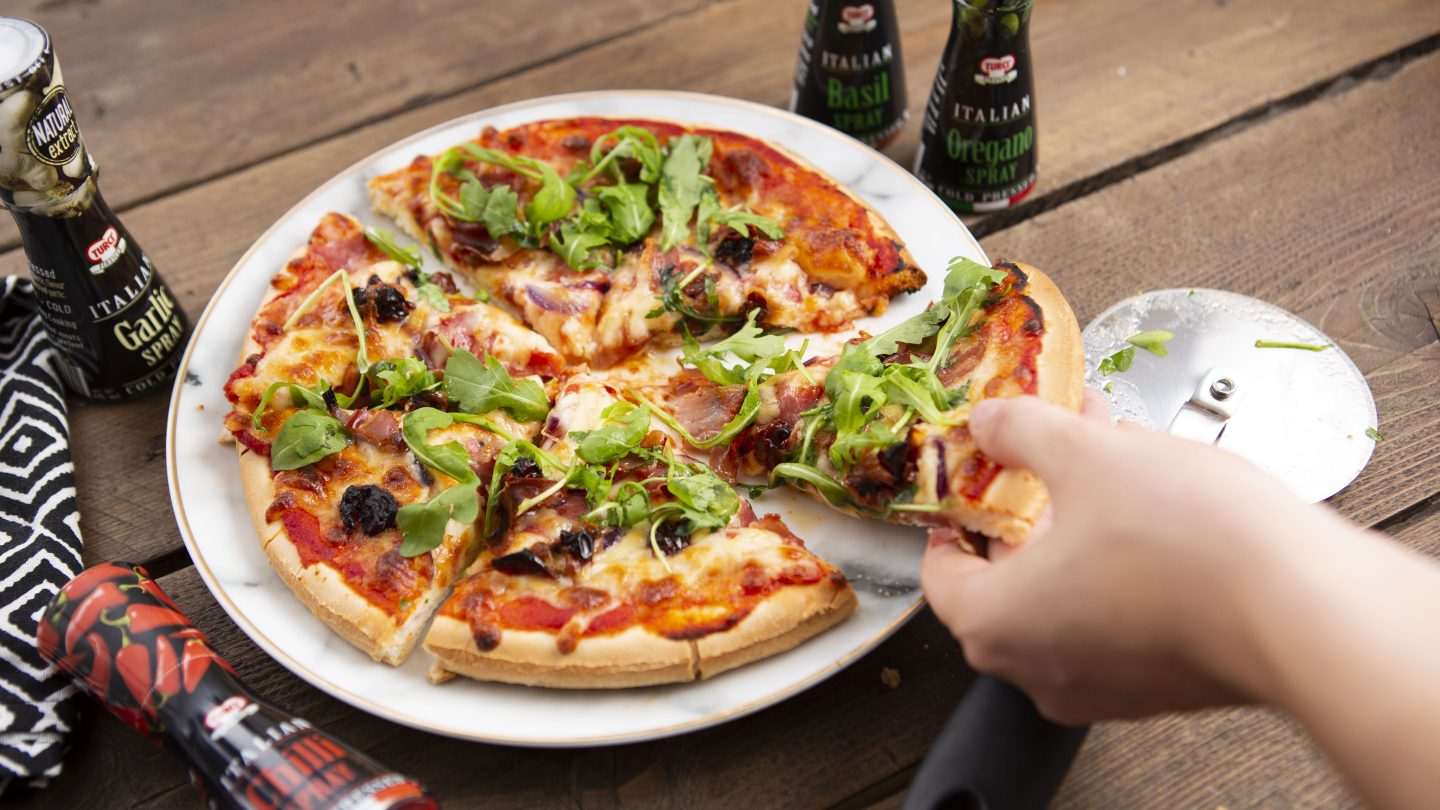 You can buy the Turci seasoning sprays at Tesco for £2, or online at Ocado! 🙂
Serve this pizza up with a GF garlic bread or a fresh side salad and you have the perfect pizza night! How do you like your pizza? What do you add to it to make it special!?
K
X
Disclaimer: I am working with Turci Seasoning Sprays. All opinions are honest and my own. I only collaborate with brands I truly love and recommend.