A super easy, no-bake chocolatey treat for the whole family to enjoy. Chocolate tiffin always goes down wonders in our house, my mama used to make these with me as a child, so it has always been a favourite of mine. See the recipe below.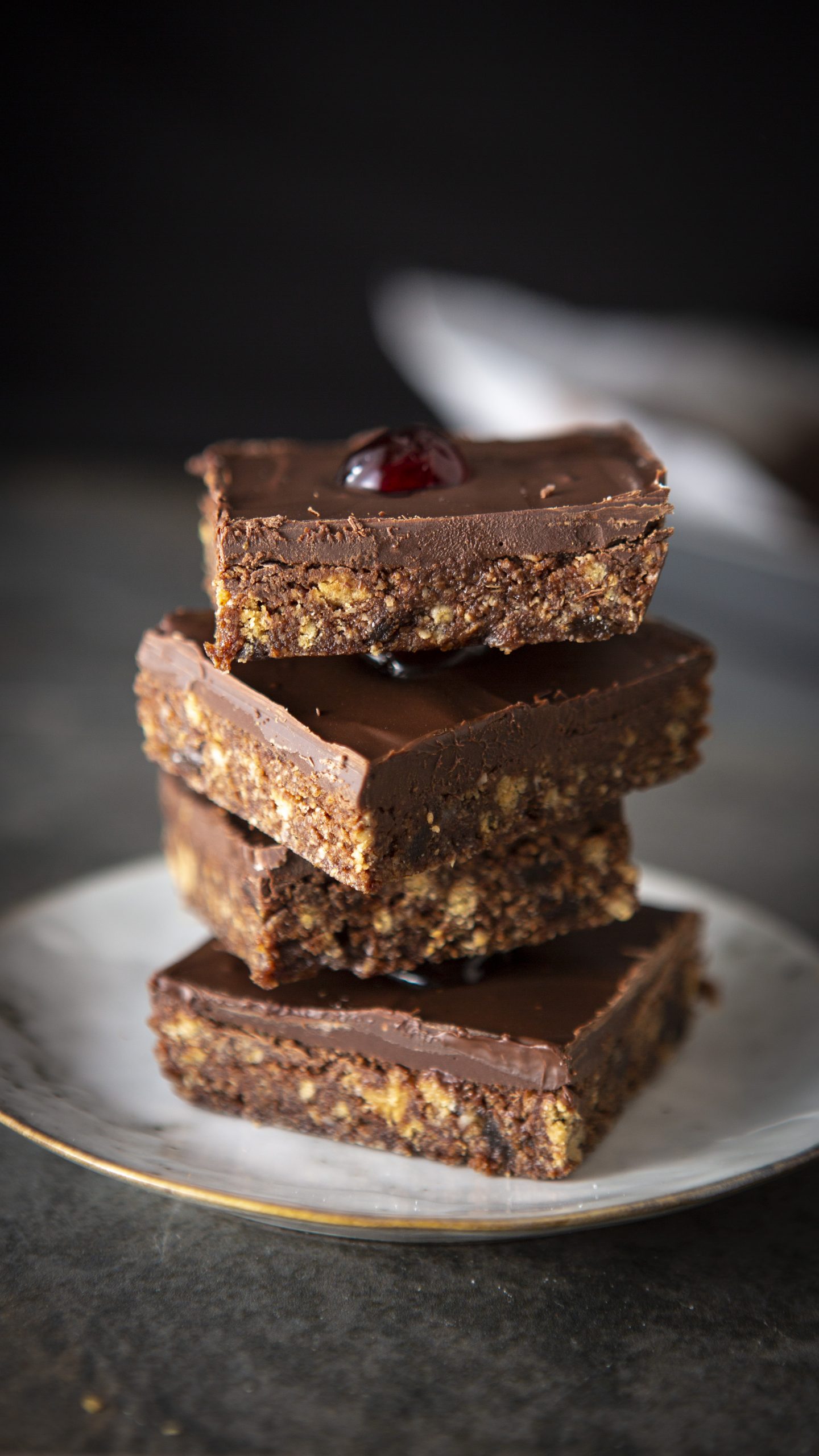 MAKES 9 SQUARES
INGREDIENTS
250g gluten free biscuits (crushed), I am using Morrisons GF digestives
A handful of raisins
100g butter
3 tbsp caster sugar
3 tbsp golden syrup
2 tbsp cocoa powder
220g chocolate for melting (I use a mix of milk and dark)
Glacé cherries to top (optional)
METHOD
Prep and line a square or rectangle baking tin with parchment, approximately 15-20cm.
Crush the biscuits until they resemble fine crumbs. You can do this in a food processor or in a plastic bag, crushing with a rolling pin.
In a large saucepan, melt together the butter, cocoa powder, sugar and golden syrup until smooth.
Mix the crushed biscuits into the butter mixture until coated. Pack into the base of your prepped tin.
In a bowl over a pan of simmering water, gently melt your chocolate until smooth (you can do this in the microwave but I prefer to do it in a bowl on the hob).
Pour over your biscuit base and top with cherries where you will be slicing them.
Pop into the fridge for a minimum of 2 hours, to set.
Remove from the fridge and run a knife under hot water, before cutting into squares.
Enjoy!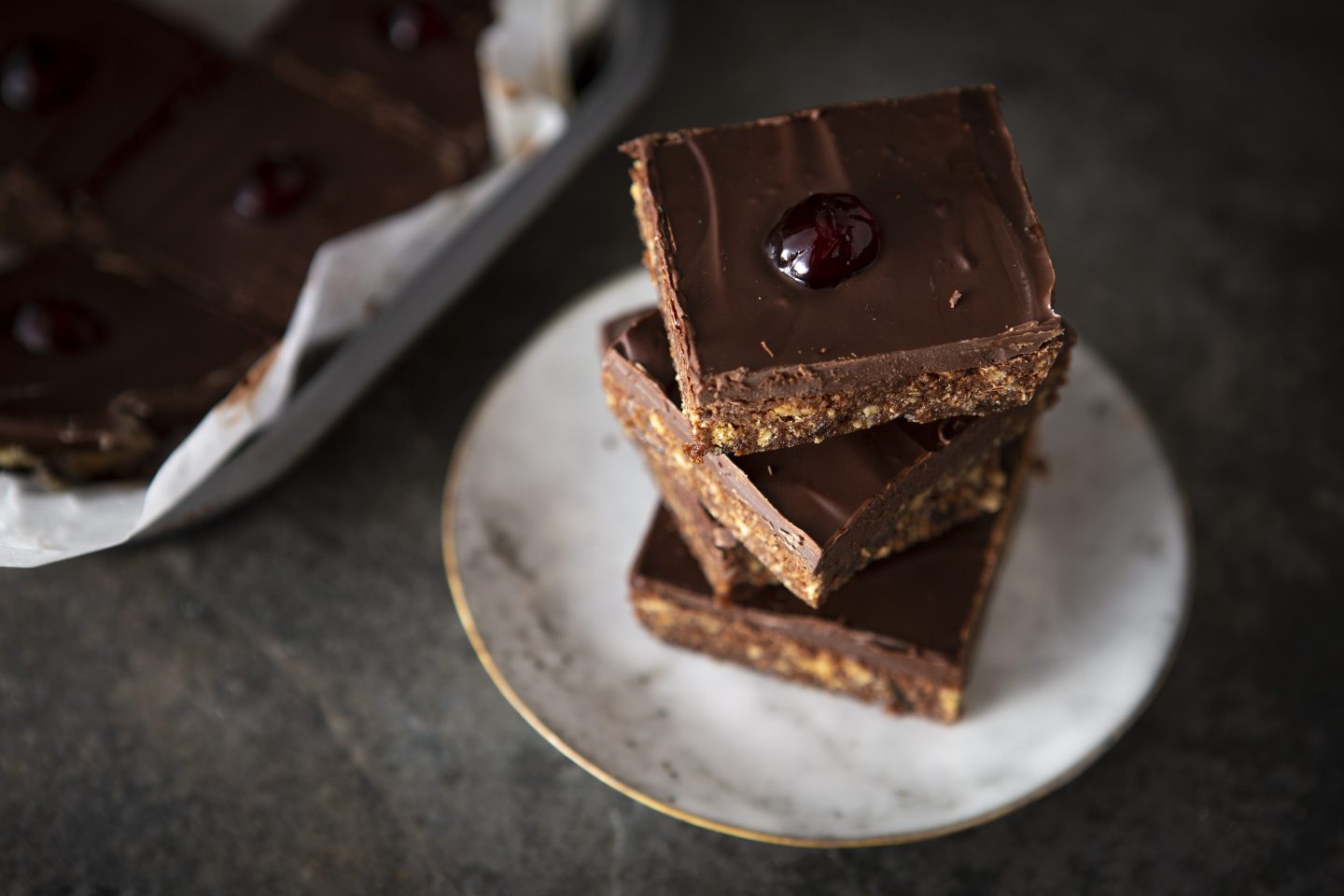 I hope you love this easy recipe & have fun making tiffin yourself. Do tag me on social media with your creations if you make it!
K
X