We are obsessed with cauliflower fried rice! You would not think this dish was completely carb-free, for those lighter and guilt free days, this is the perfect healthy dinner and it is naturally gluten free too of course.
If you want to make this completely veggie or vegan just sub out the egg or chicken for additional veggies such as broccoli or mushrooms.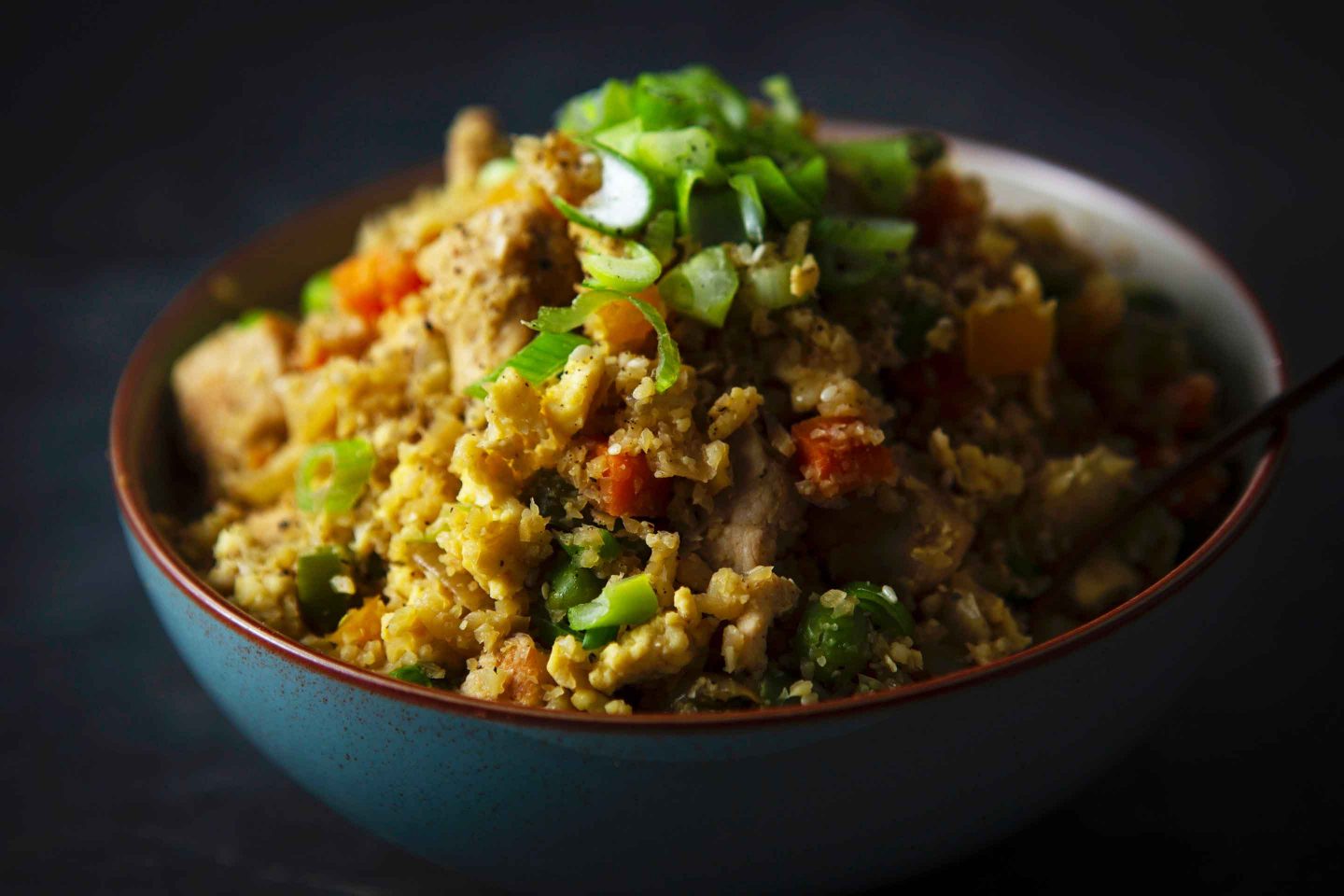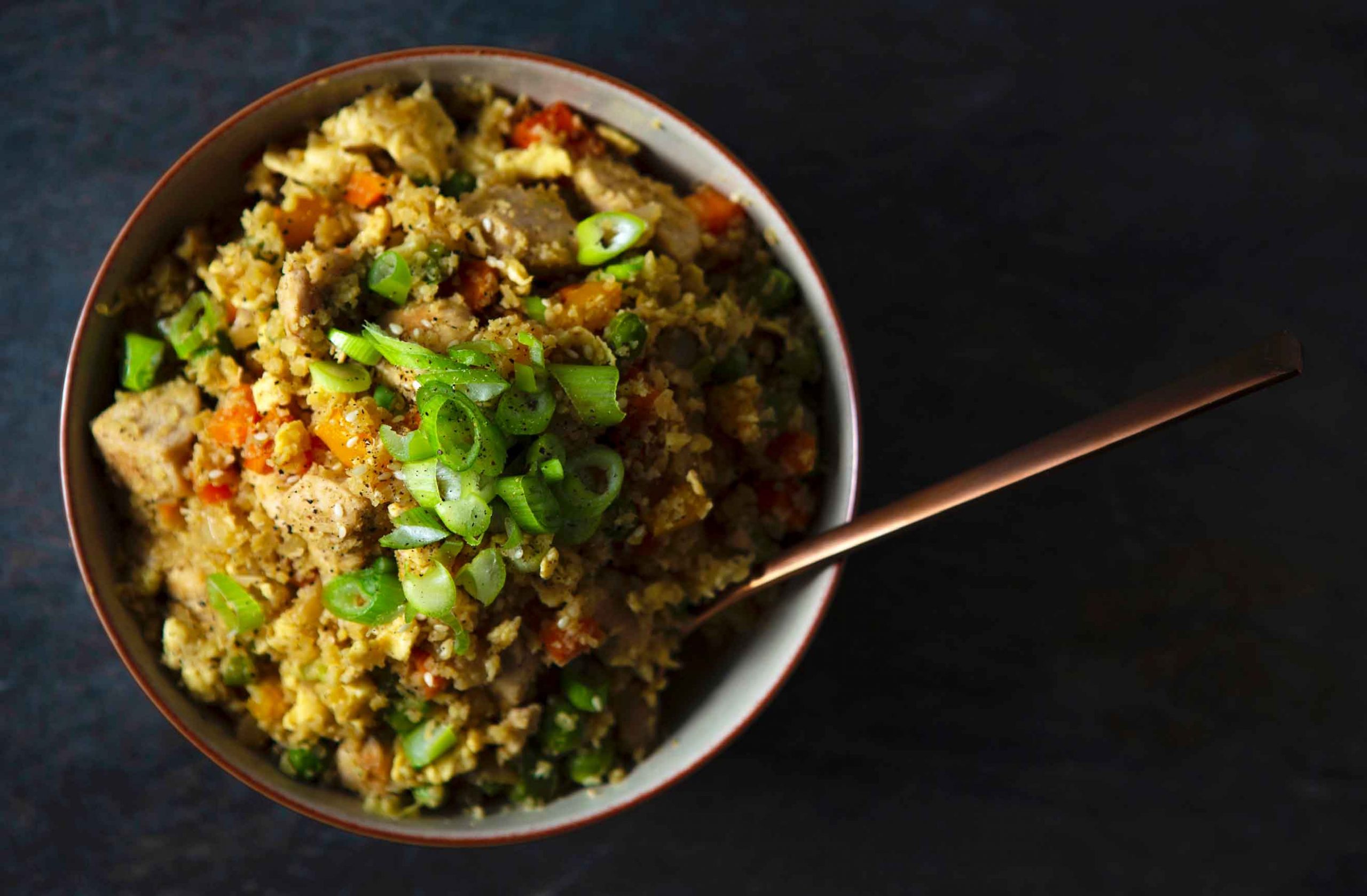 Ingredients
1 cauliflower head
2 medium chicken breasts (diced)
1 large white onion (diced)
2 mixed peppers (I used green and yellow, diced)
2 carrots (peeled and diced)
2 handfuls of frozen peas
4 eggs
3 tbsps of sesame oil
4 tbsps gluten free soy sauce
Salt & pepper
3 chopped spring onions
Sesame seeds (optional)
Instructions
Prep your cauliflower. Rinse and dry thoroughly. Cut into florets and transfer to a food processor. Blitz in the food processor until the cauliflower resembles 'rice' - it will probably take 30 seconds to 1 minute. Set to one side.
In a large pan over a medium heat, add 1 tbsp of sesame oil and cook off the chicken until browned and cooked through. Remove from the pan and set to one side.
Finely dice your onion, peppers, carrots and any other veg you wish to throw in. In the same pan as before, add 1 more tbsp of sesame oil and fry off the chopped veg for 1 - 2 minutes until beginning to soften. Add the cauliflower, the frozen peas, 1 final tbsp of sesame oil and the soy sauce along with a good grinding of salt & pepper. Cook for approximately 8-10 minutes stirring regularly.
Whisk your eggs together and in a separate pan, cook these off until they resemble scrambled egg and break apart into pieces. Add these to the main pan and combine well.
I usually add a touch more seasoning and taste to check if I need to add any more soy sauce. Serve up as soon as your veg is all cooked through. It works great with a splash of sweet chilli sauce or sriracha too.
Enjoy!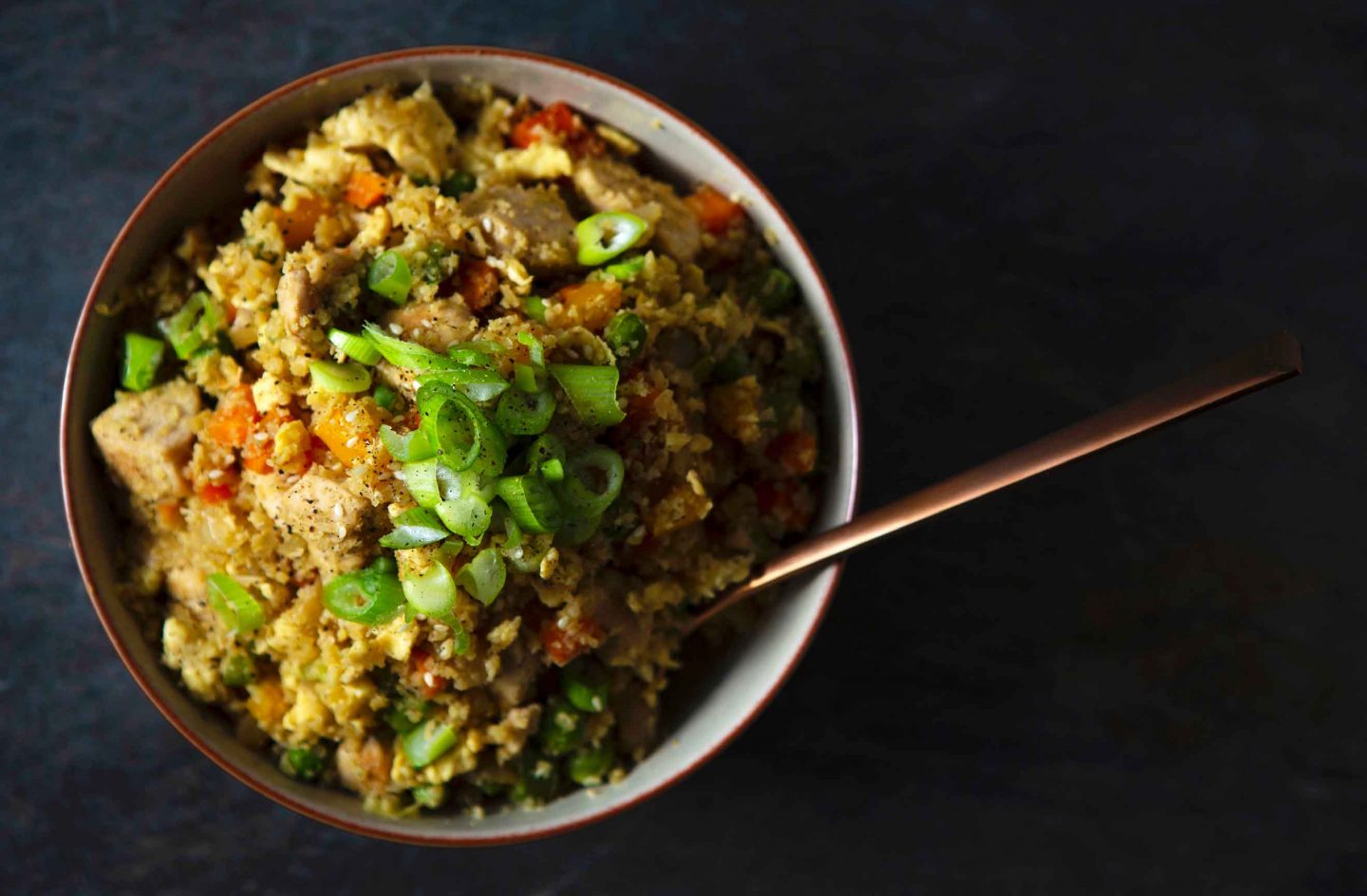 I hope you love this recipe as much as we do!
K
X