Noodle soup is easy to make and simple to make naturally gluten free, with a couple of easy tweaks. This chicken noodle, cold busting soup will keep you fuelled throughout the colder days. Boosting your immune system like no other, this soup is packed with goodness and totally feel good. Keep warm from the inside out!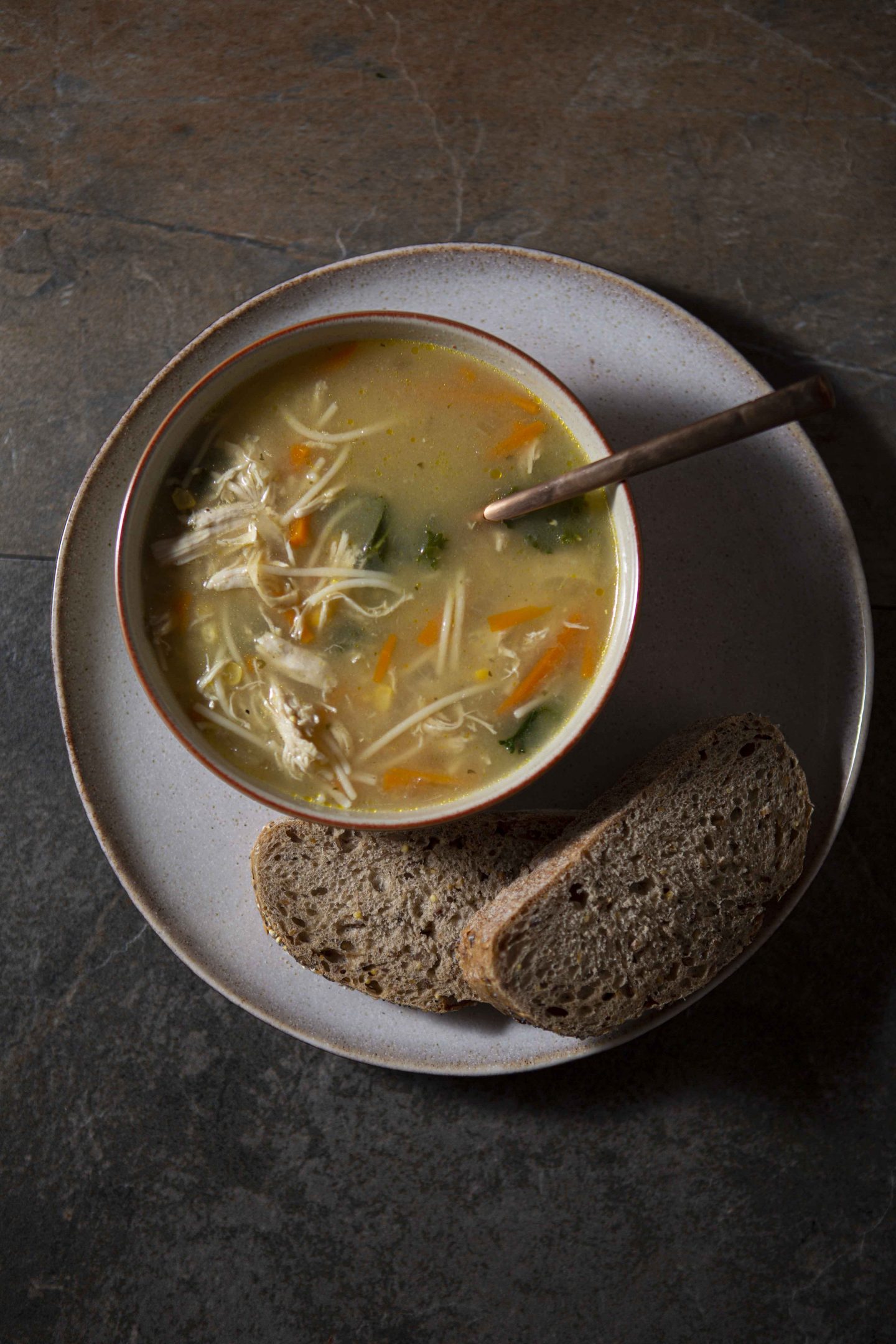 INGREDIENTS
1 cooked chicken breast

3 garlic cloves (crushed)

1 onion (sliced)

1 carrot (sliced into matchsticks)

1L of gluten free chicken stock (I am using Knorr stock pots)

1 corn on the cob

1-2 handfuls of kale

1 tsp of mixed herbs

50g of gluten free spaghetti

Salt & pepper

1 tbsp light in colour olive oil
Method
In a large soup pan with a lid, over a medium heat, add the oil, garlic, mixed herbs, onion and carrot and fry for a couple of minutes until softened slightly.

Add the chicken stock and plenty of salt and pepper. Shred the cooked chicken breast into smaller bite sized pieces. Add straight to the soup.

Cut the corn off the cob, and add into the pan, along with the kale.

Taking the spaghetti, break into 3 so you have smaller strands of the pasta.

Add to the pan and allow the soup to simmer for a minimum of 20 minutes until the pasta is cooked and the flavours have come together.

Serve up on its own or with some delicious crusty gluten free bread.

Enjoy!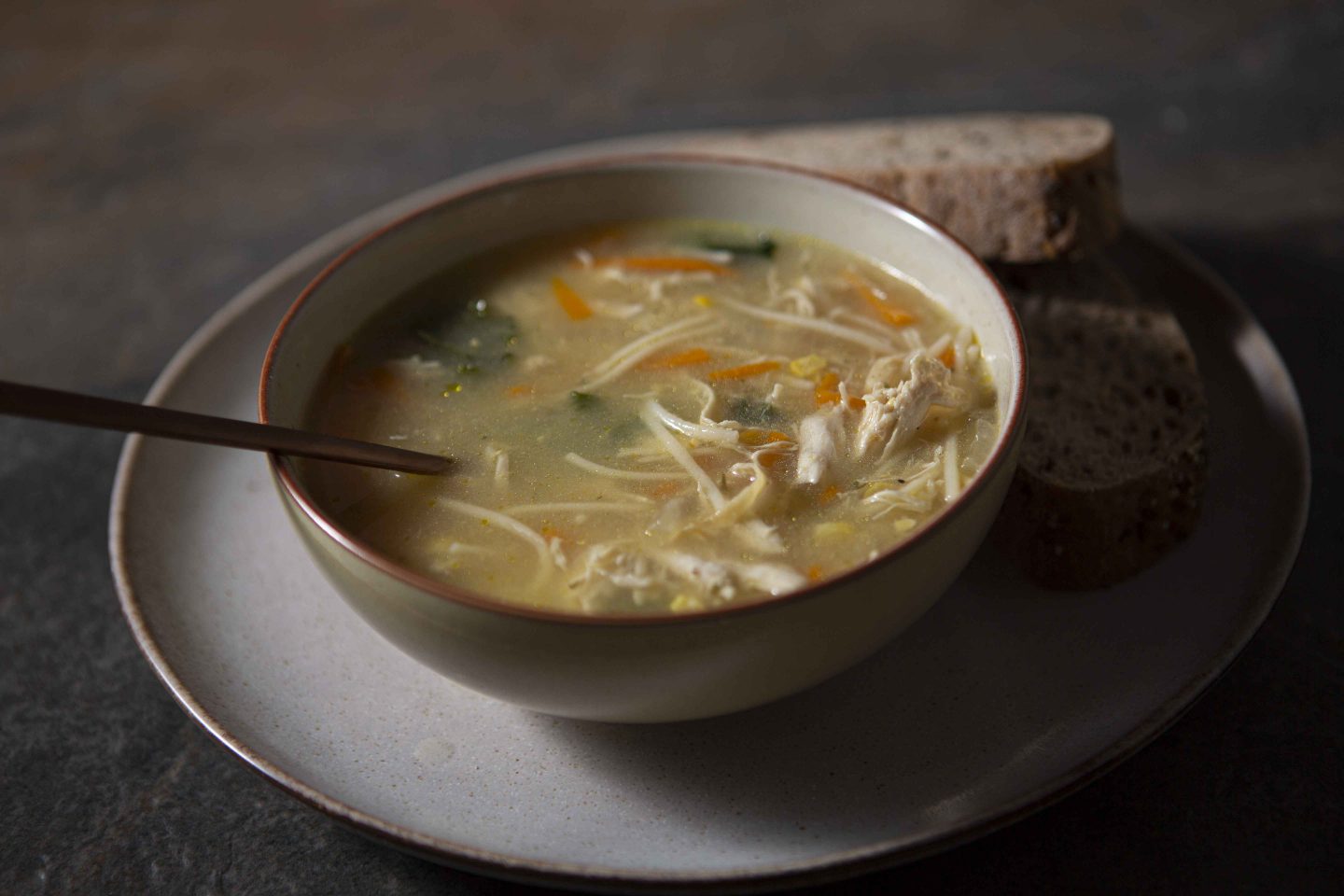 Don't forget to tag me if you make this recipe – I hope you enjoy!
K
X