Melt in the middle chocolate fondants that you would not know were gluten free. The perfect dinner party dessert and sweet indulgence. Rich with dark chocolate, yet surprisingly light. I created this one for my dads birthday and it went down a treat. See the recipe below!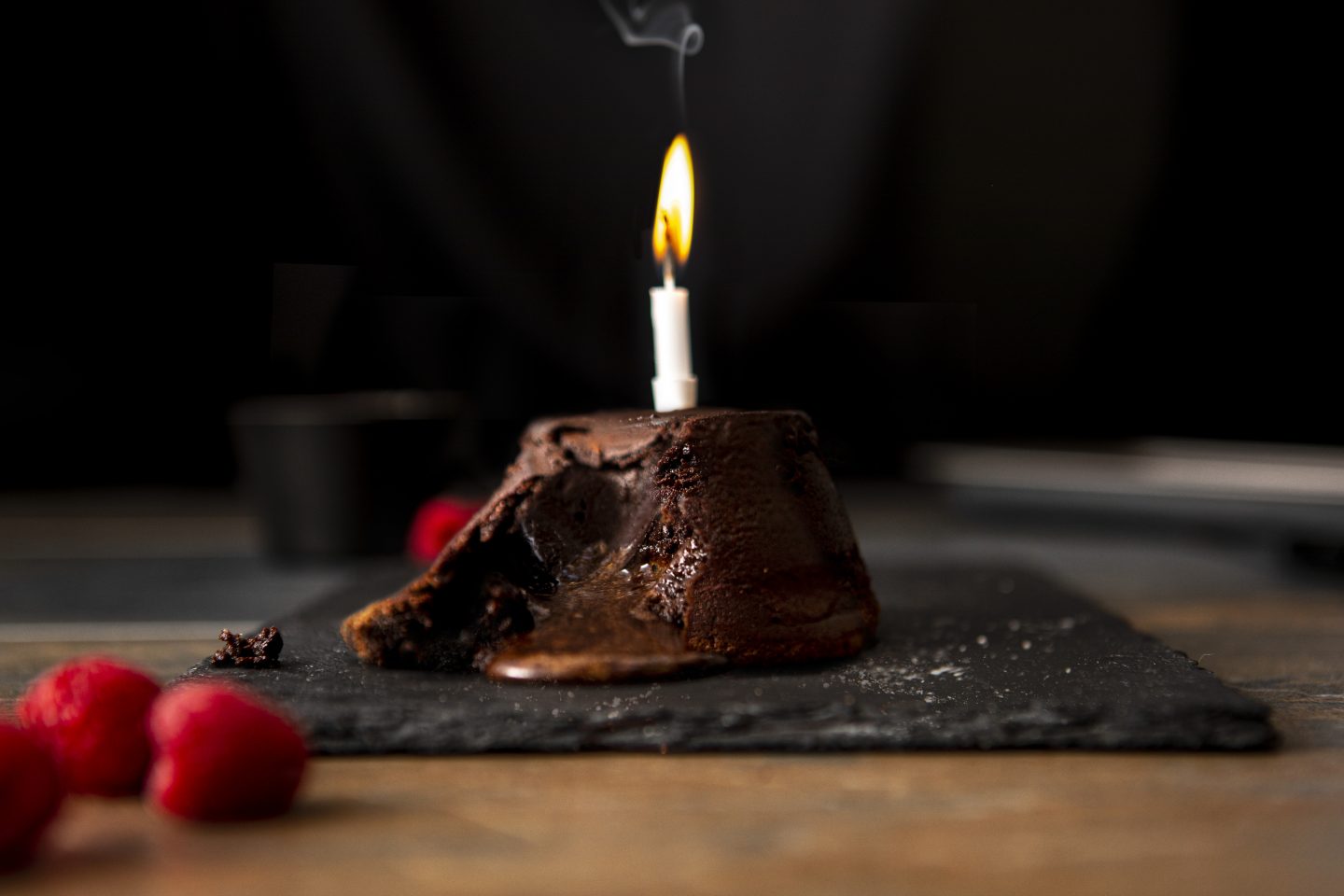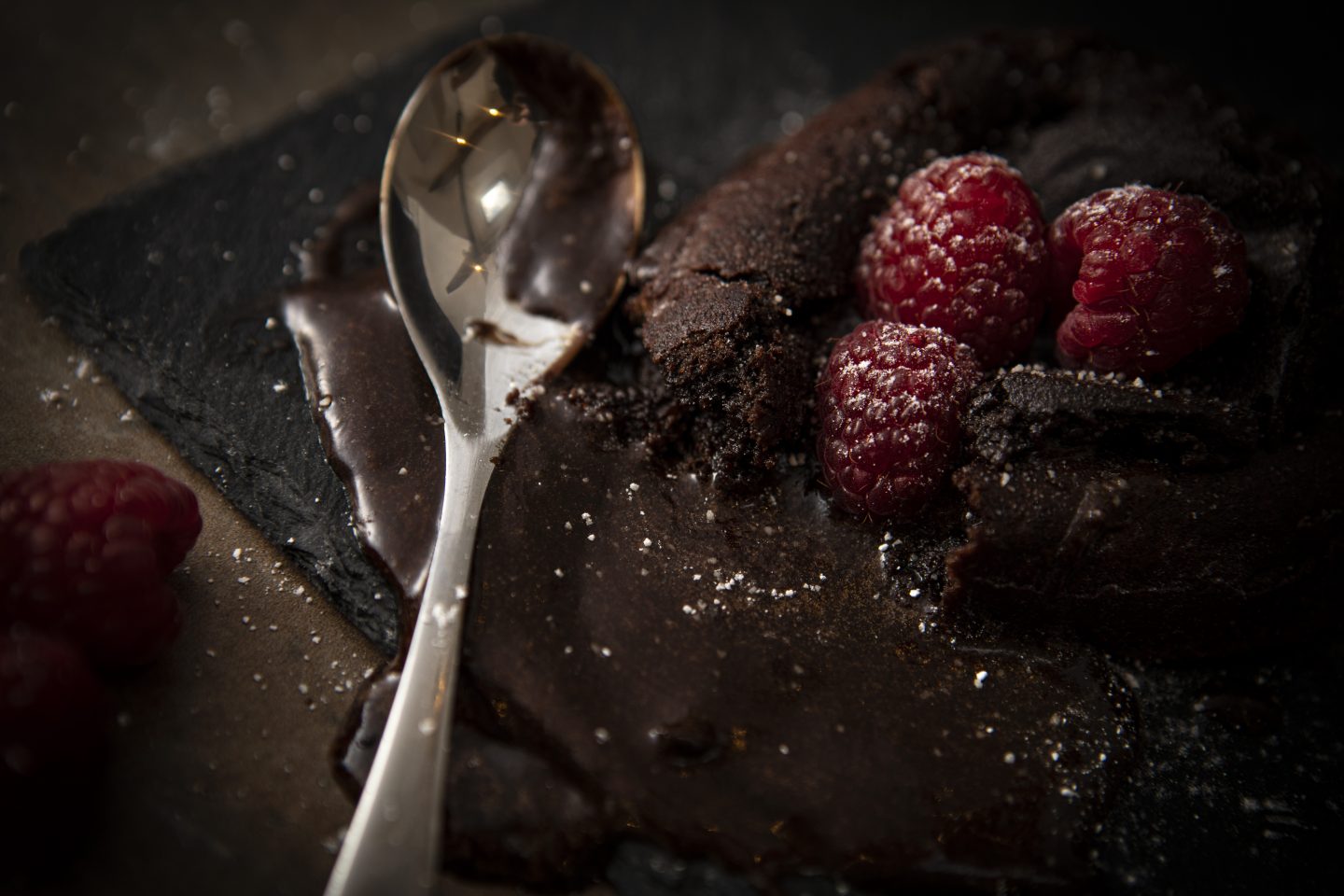 Makes approx 5 (depending on the size of your fondant tins)
INGREDIENTS
120g unsalted butter (cut into chunks) plus a little extra to grease
120g dark chocolate (broken into pieces)
120g caster sugar
2 eggs and 2 egg yolks
2 tablespoons of cocoa powder
To serve *optional
Clotted cream or ice cream
Raspberries or coulis
Icing sugar to dust
METHOD
Prep your fondant tins – melt the extra butter in the microwave and using a piece of kitchen paper, grease the inside of each fondant tin. Next, dust the inside of each tin with the cocoa powder until fully covered (I find tipping them into one another works well).
In a bowl over a pan of simmering water, melt the chocolate and butter together until smooth. Remove from the heat and allow to cool slightly.
Using an electric whisk, beat the whole eggs, egg yolks and sugar together for a few minutes until doubled in size and the mixture has an airy, mousse like texture. This will take a few minutes.
Gently fold in the chocolate into the egg mixture and be careful not to beat out any of the air.
Pour into the prepped tins, just shy of the top. Chill for atleast 1 hour.
Preheat your oven (and a tray within the oven) in the meantime at 180C, Gas Mark 4.
Once chilled place onto the hot baking tray and bake for 12-14 minutes until firm on the top but still delicate to touch.
Remove from the oven, allow to cool slightly and serve immediately with your choice of cream or ice cream. I like to serve mine with raspberries or coulis for a tart kick.
Enjoy!
I hope you love this recipe as much as me and my family do!
K
X