Our family favourite, soon to be yours, it's the ultimate, naturally gluten free, sausage casserole. Packed with flavour and warming goodness, this is PERFECT throughout autumn and winter months and is great for batch cooking.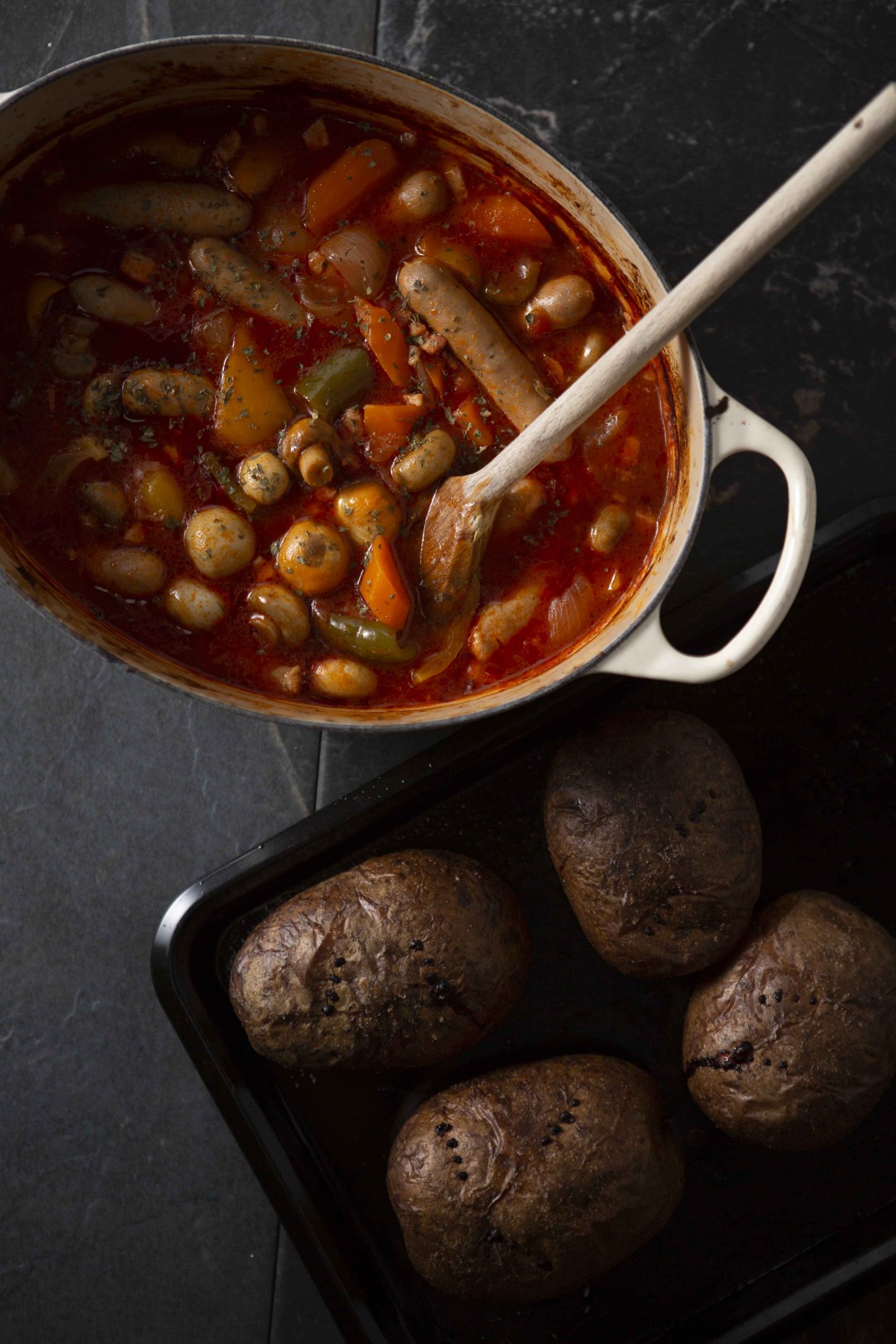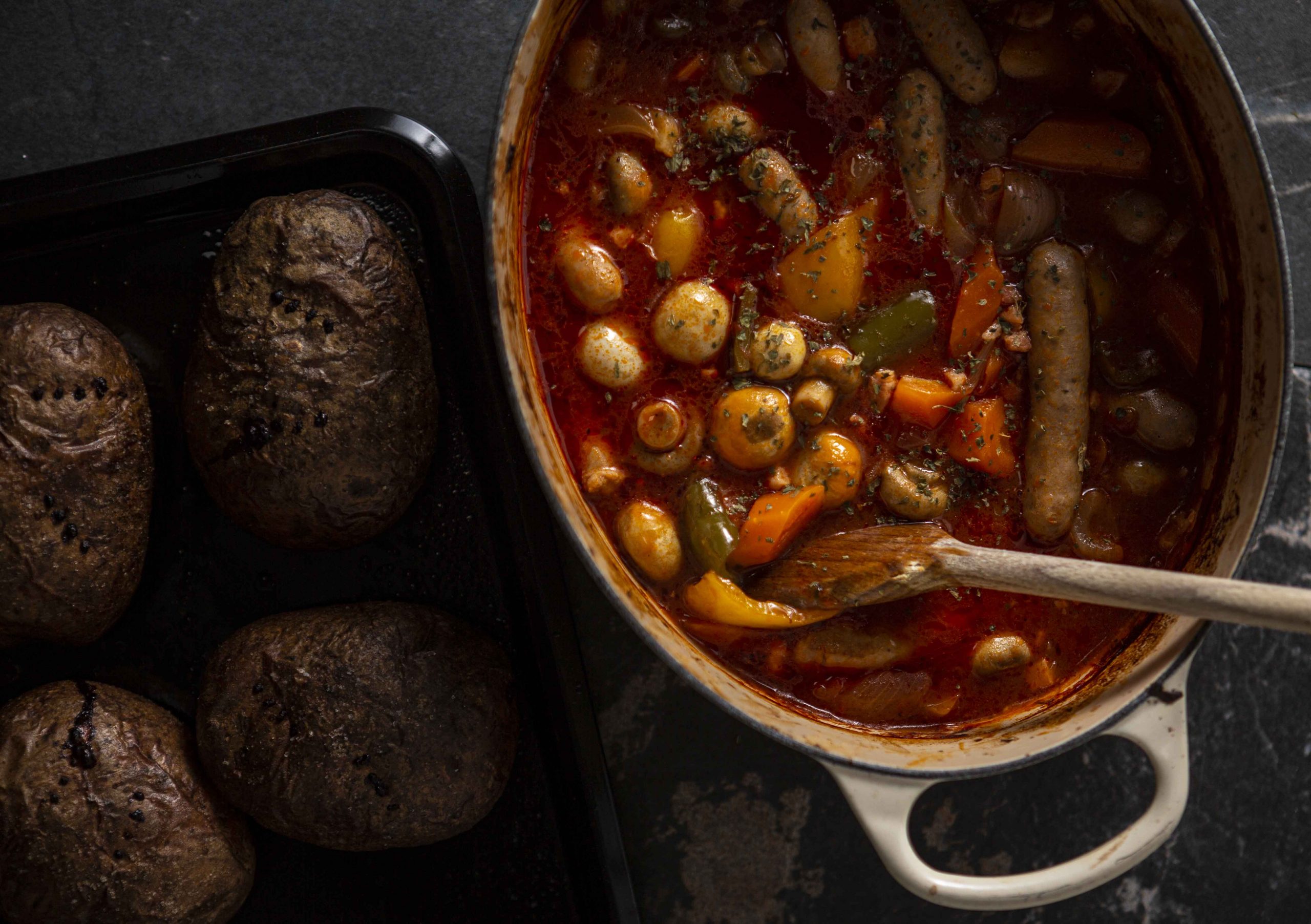 Ingredients
8-12 pack of gluten free chipolata sausages
200g bacon lardons (optional)
2 tbsp olive oil
2 cloves garlic (crushed)
1 onion (roughly chopped)
2 peppers (chopped - colours of your choosing)
2 sticks of celery (optional, chopped)
2 carrots (peeled & chopped)
100g button mushrooms
1 tsp mixed herbs
1 tsp smoked paprika
500ml gluten free chicken stock (I am using Knorr stock pots)
1 tin chopped tomatoes
1 tbsp tomato puree
1 tbsp of cornflour, mixed with 2 tbsp of water to make a paste
Splash of hot sauce* OR 1 tsp of chilli flakes (optional)
Salt & pepper
Instructions
Preheat your oven to 180°C / fan 160°C / Gas Mark 4.
Place a high sided, ovenproof casserole dish over a medium high heat. Add the olive oil and fry off the bacon and sausages until browned.
Throw in your crushed garlic, onions, peppers, carrots, celery and fry for a couple of minutes. Add the herbs and paprika and toss until fragrant.
Add your stock, tin of tomatoes, chilli flakes or sauce (if using) and a generous helping of salt & pepper.
Add the cornflour 'paste' and tomato puree and stir well to combine.
Cover and cook in the preheated oven for 45 minutes.
Remove from the oven and add the mushrooms, then return to the oven for 10 minutes.
Serve & enjoy!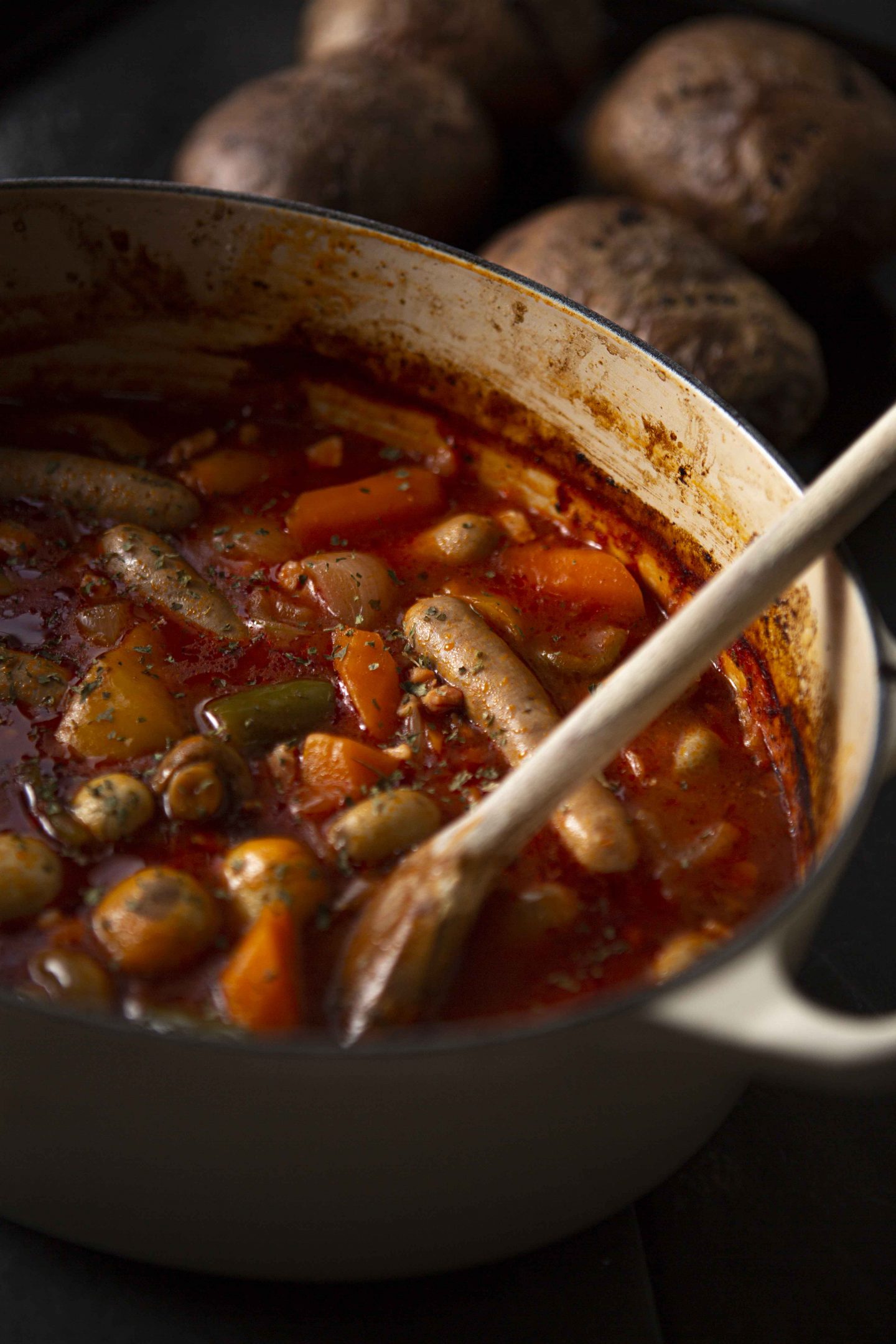 Hope you love this winter warmer as much as we do. Don't forget to tag me if you make it!! 😀
K
X