The perfect gluten free bakewell tart… and I swear your friends and family will not know the difference! This shortcrust pastry is light and flakey and the filling is moist and delicious. With this easy step by step recipe, it is easy to recreate a gluten free version of this classic dessert in your own kitchen!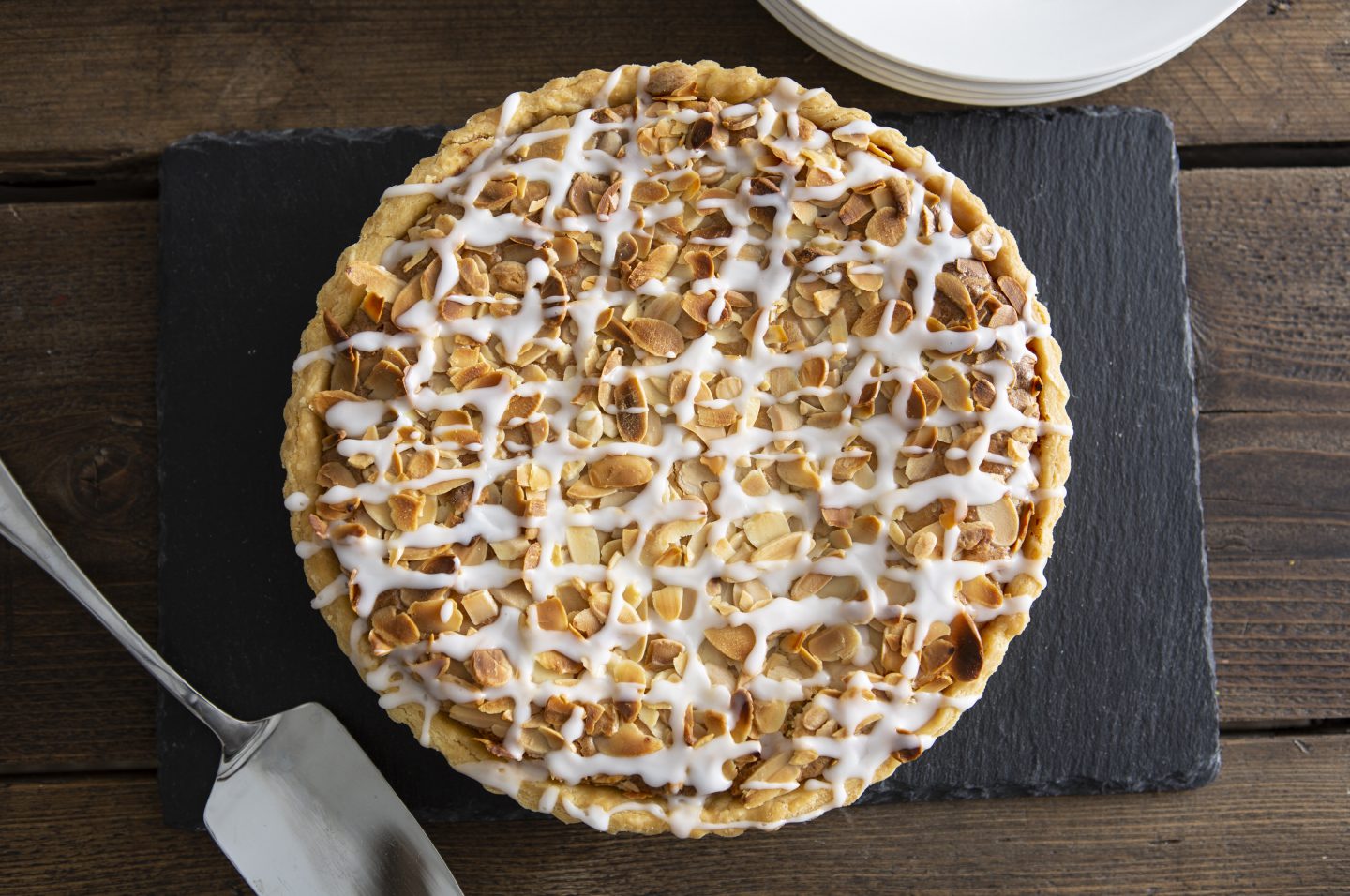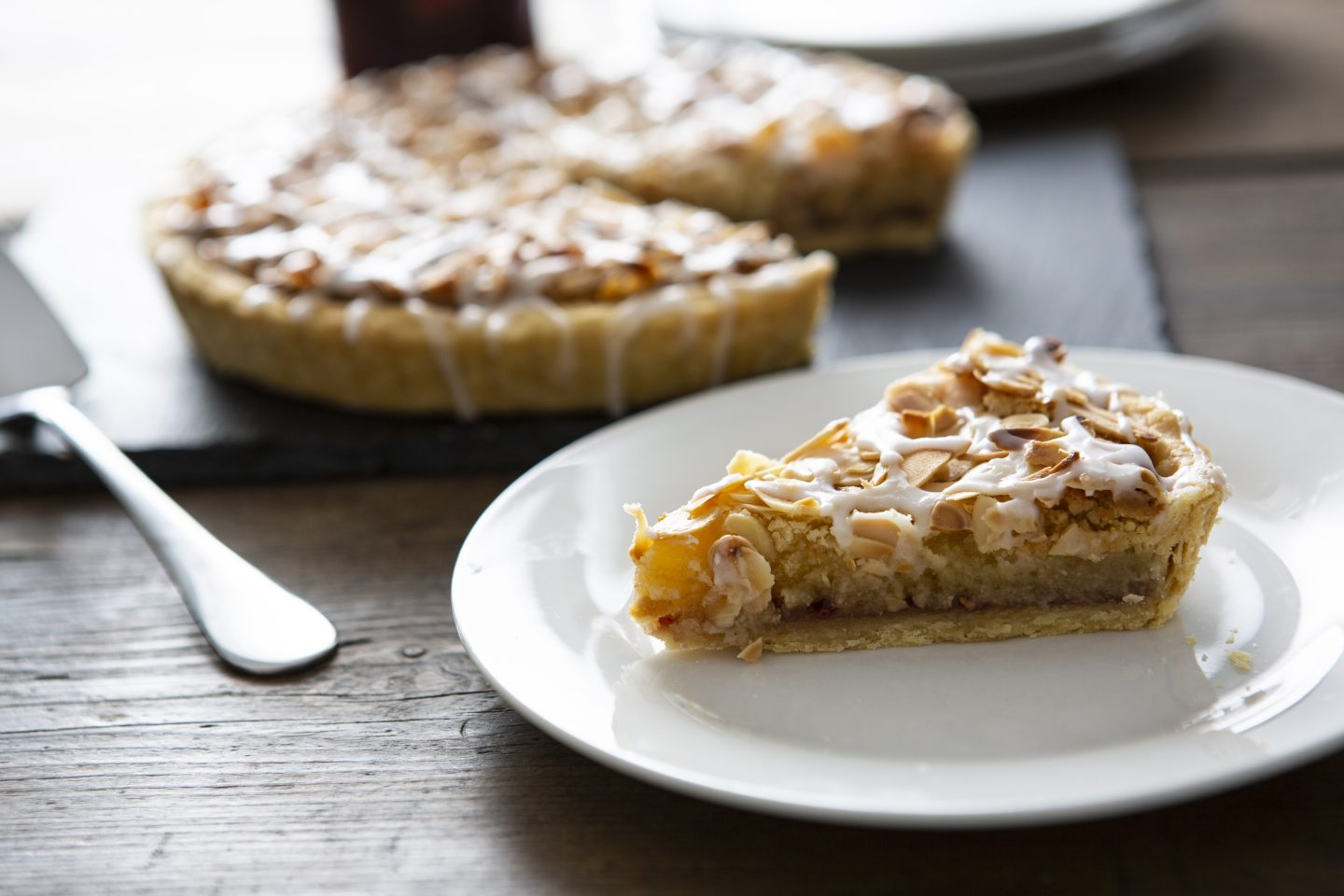 INGREDIENTS
For the pastry
360g gluten free plain flour (I am using Doves Farm)
1 teaspoon xanthum gum
Pinch of salt
175g unsalted butter (chilled and cut into cubes)
1 medium egg (beaten)
3-4 tablespoons of cold water
For the filling
2 tablespoons raspberry jam
125g unsalted butter
125g caster sugar
125g ground almonds
1/2 tsp almond extract
1 medium egg (beaten)
50g flaked almonds
For the icing
60g icing sugar
water to mix
METHOD
Start by making your gluten free pastry. Mix the flour, xanthum gum and salt in a bowl. Next, rub the butter into the dry mixture using your fingers, to form breadcrumbs. Beat the egg and stir into the breadcrumbs, before adding the water and bringing the mixture together in your hands to form a soft dough.
Chill the pastry in the fridge for at least half an hour. Meanwhile, preheat the oven to 200C / Gas Mark 6 (180C Fan) and grease a non stick, loose bottomed 20cm tart tin.
Once the pastry has chilled, roll it out between to sheets of cling film, until it is approximately 1/2 a cm in thickness. Use the pastry to line your prepped tin, pressing the pastry into the tin and trimming off the edges until it is neat.
Using parchment and baking beans (or a handful of rice to weigh it down if you don't have baking beans) and blind bake in the oven for 15 minutes. Then remove the baking beans and bake for another 3 minutes, to allow the base to dry out slightly.
Remove from the oven and allow to cool slightly. To start the filling, layer the jam into the base and even out.
Melt the butter in a pan, once melted remove from the heat and stir through the sugar. Next, add the grounds almonds, beaten egg and almond extract. Once combined, pour the filling over the jam layer and spread evenly.
Finish by sprinkling the flaked almonds across the top and bake in the oven for approximately 35 minutes. If the flaked almonds are browning too quickly, cover the tart lightly with foil to stop them catching.
Once done, remove from the oven and allow to cool before removing from the tin.
Mix the icing sugar with the water until you have a smooth but thick consistency. You can either drizzle this over the tart as is, or pop it into a piping bag and pipe on the top of the tart.
Serve & enjoy!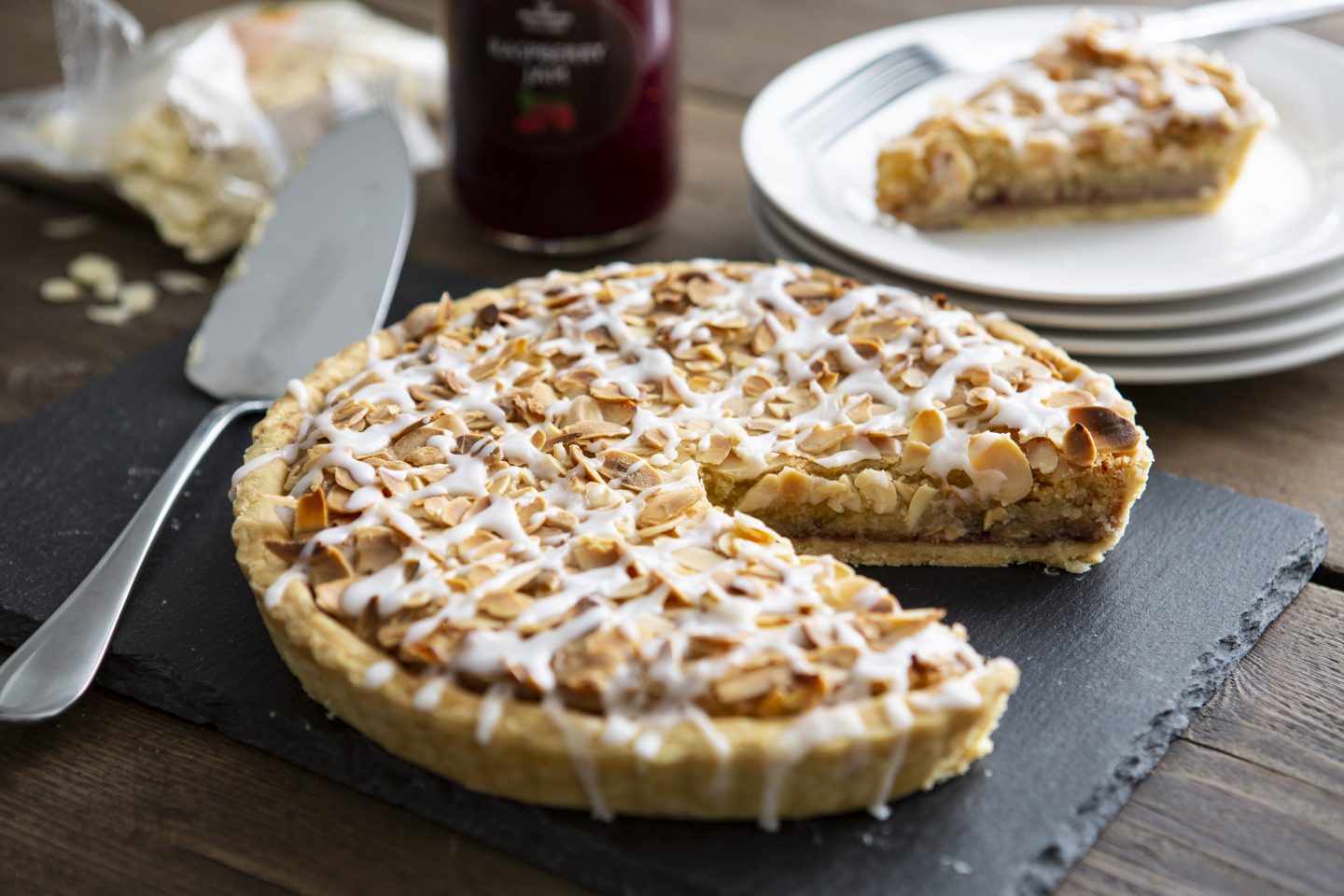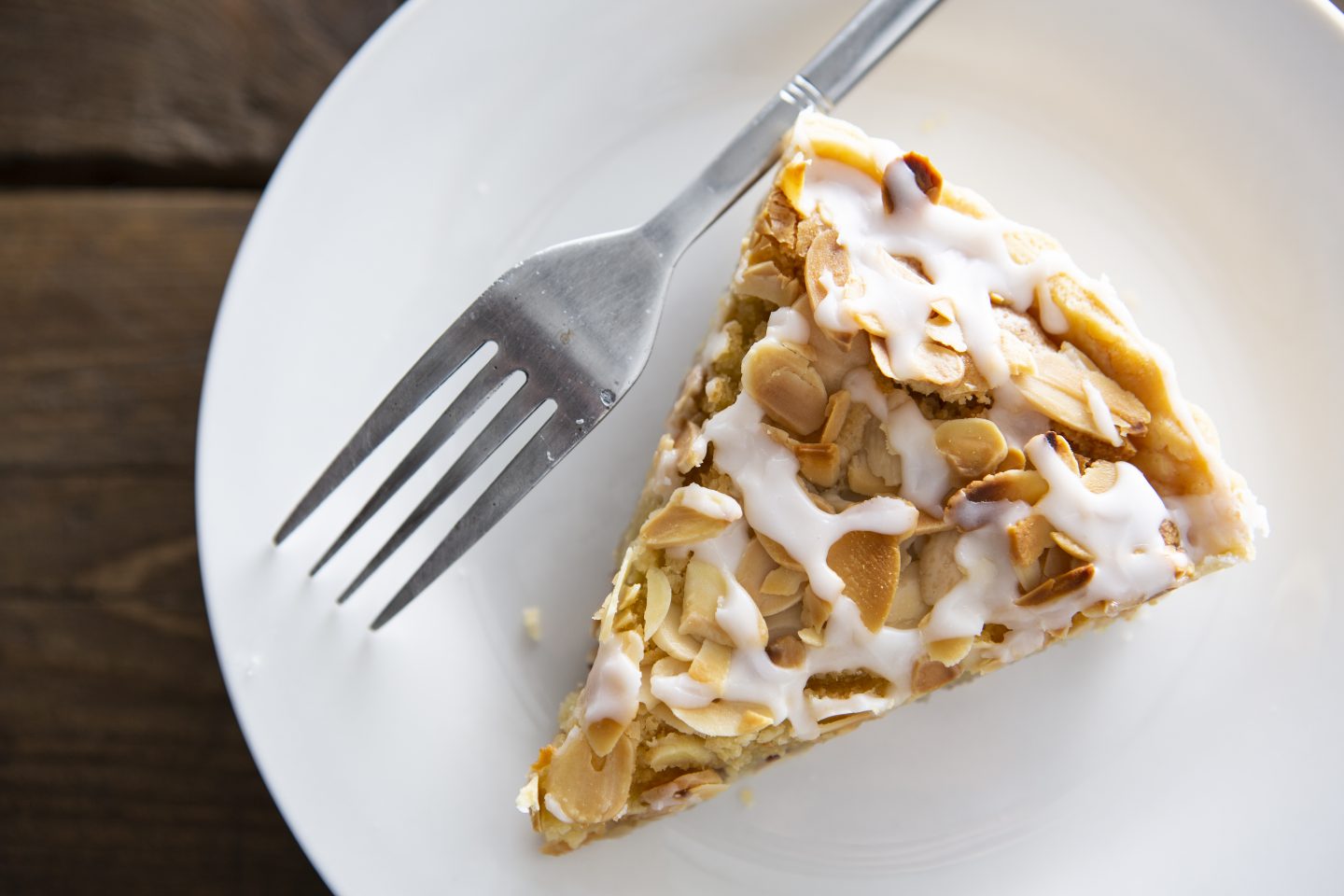 I hope you love this recipe as much as I do!
K
X