I was unbelievably excited when I saw this cookie dough by Whole Creations, I thought it was a fantastic idea and the ability to make fresh, gluten free cookies in your own home with such minimal effort sounded wonderful. You can't beat filling the house with the smell of freshly baked cookies!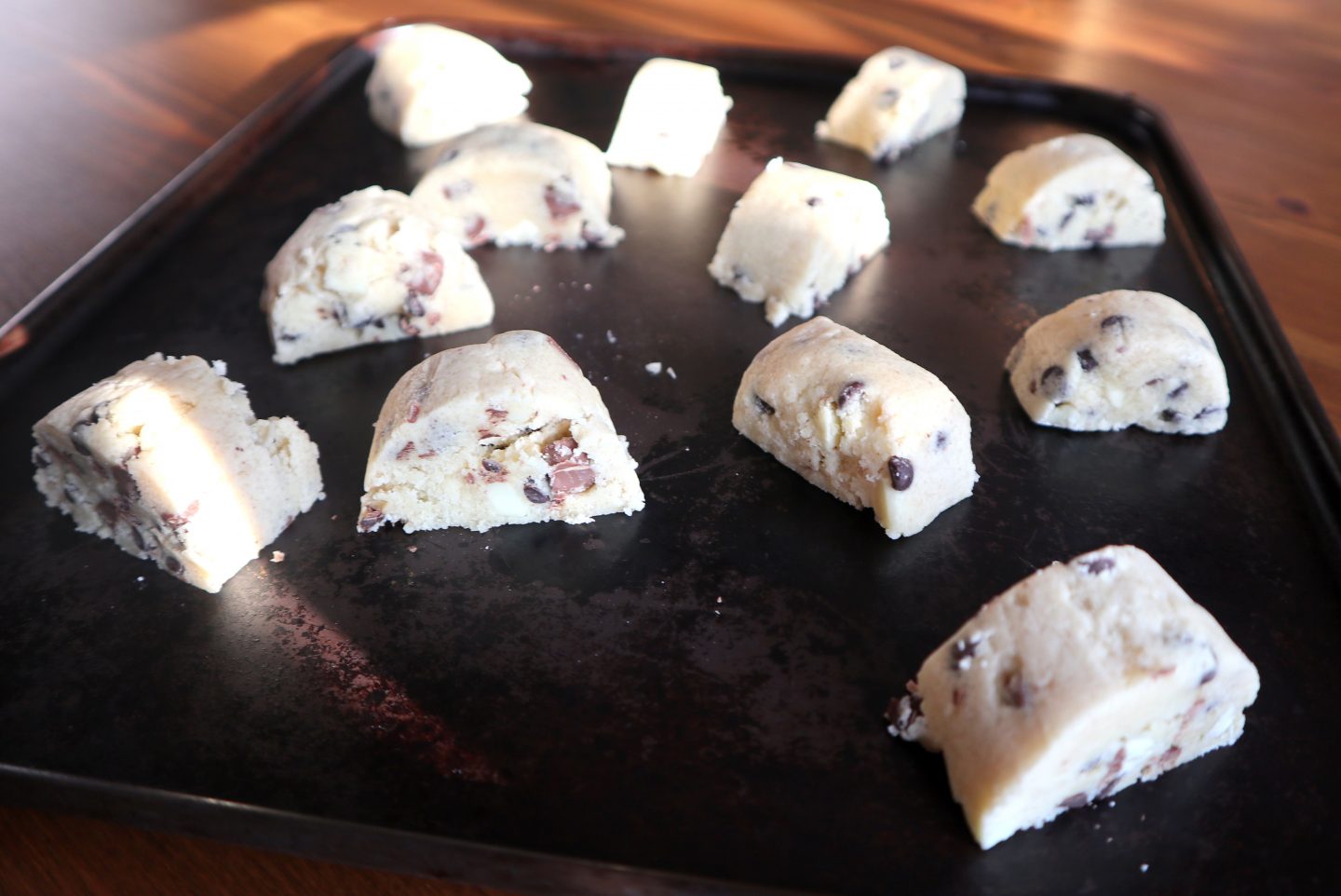 So how did they pan out? Here's the verdict:
PROS
Not only do they do the double chocolate version which I had, but also a plain version, which you could absolutely add your own fillings to. The double chocolate was very nice… if you like chocolate, may as well throw in 2 kinds right? The size of the chocolate chunks were also good, no stingy chocolate crumbs!
The dough is freezable. And you can cook it straight from frozen! Unsure how easy the dough would be to work with from frozen, as I did mine straight from chilled, but the fact you can freeze this is an instant win. Great to have in stock in your freezer!
It makes 12 small cookies or 6 larger ones, to me this is a good amount when you first look at the size of the packet… you can make more than you think.
It is SO quick and simple to do. Baking for dummies, I literally turned these out onto a baking tray in 60 seconds. Bake for 15 mins and you are good to go. Baking without the effort, mess or the time.
These stayed chewy after baking. My favourite kind of cookies are a little soft in the middle so these were perfect, and this was after making them in the smaller size too.
From refrigerated, the dough was very easy to handle, which sped up the process. Nothing worse than super sticky (or super dry) dough!
They taste amazing straight out the oven, hot chocolate chunks, soft dough and served with a cup of tea – dreamy!
CONS
I paid £3.24 for the pack of dough. Standard gluten free prices, always higher than we hope! You can actually buy a pack of gluten free cookies for less than £2. Hmmm.
I thought the taste of these was quite salty. This could have been bicarbonate of soda but it was definitely noticeable. It wouldn't put me off trying them again, but it was something I would have preferred less of!
I wish it had said on the packet to roll them into balls, instead it just says 'cut into slices' – some of mine turned out a little square… but this is probably just common sense!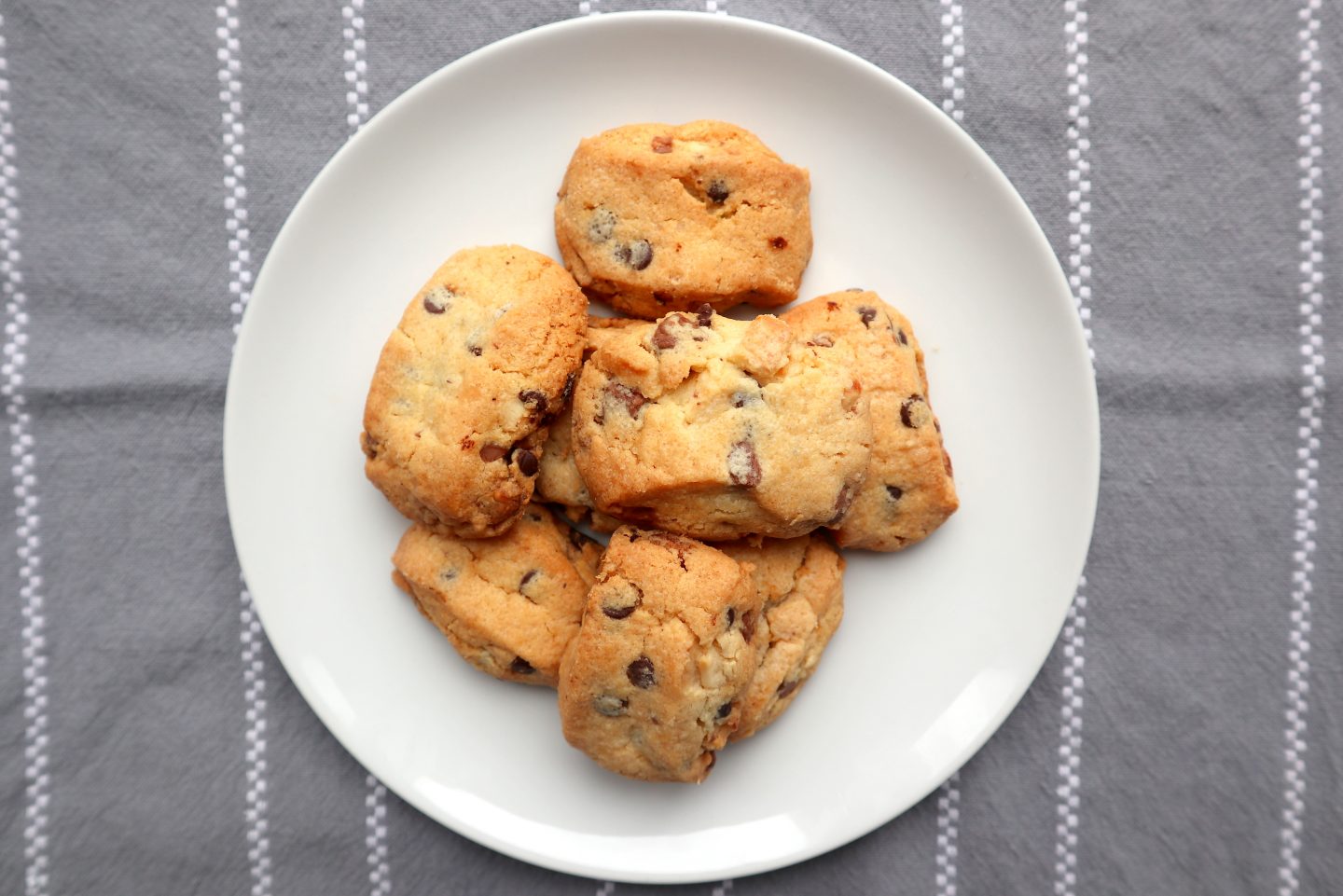 Overall I would buy these again as the ability to have fresh cookie dough waiting in the fridge or freezer is a real treat. However it won't be a regular purchase for me, simply due to the price! What are your thoughts on Whole Creations? I have tried their pizzas too, which I absolutely love.
Have you tried this cookie dough yet? Would you buy it again? Let me know!
K
X