An old favourite in the cake world, now made gluten free with this quick and easy recipe. The icing finishes this cake off perfectly and will go down a treat with an afternoon cup of tea!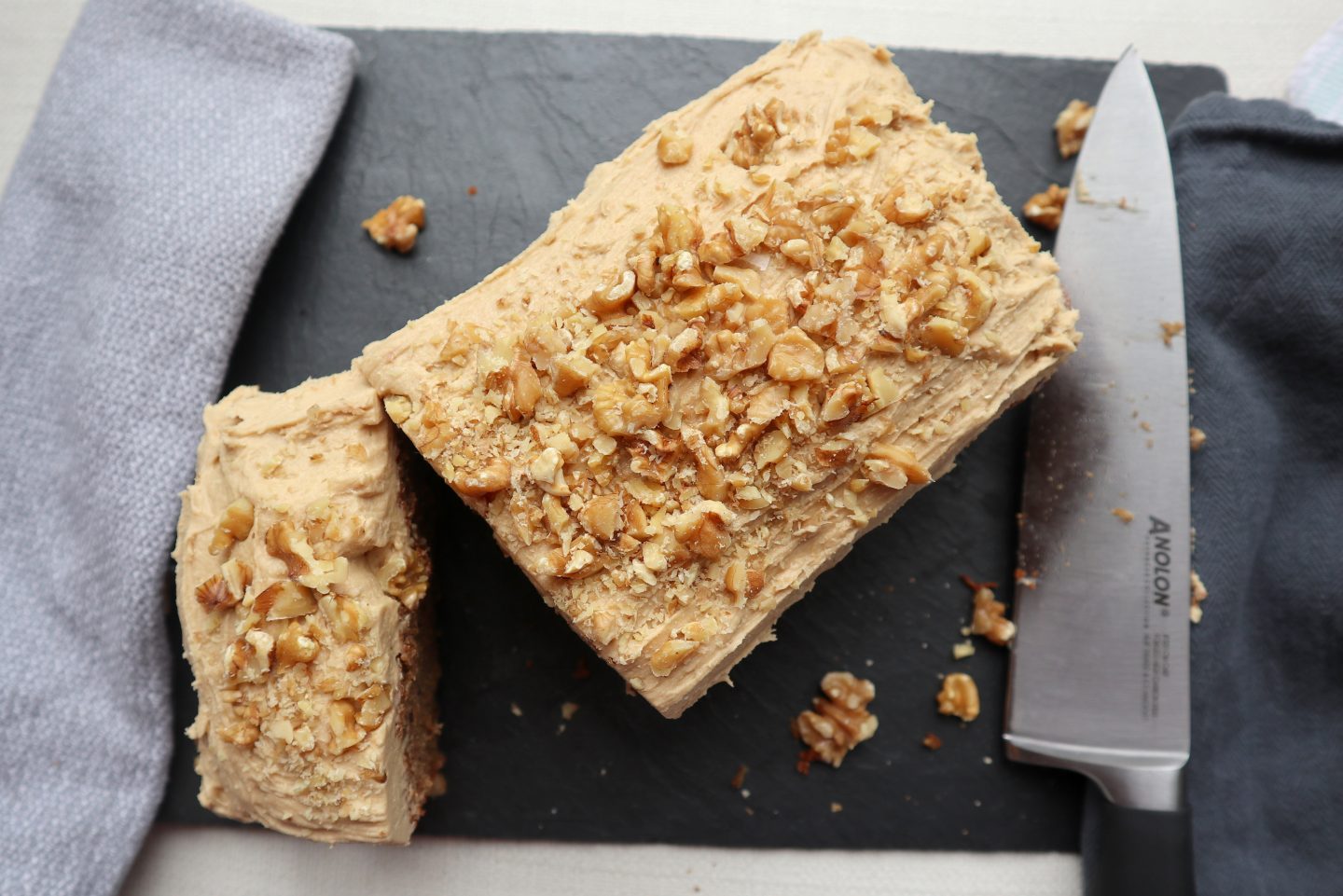 INGREDIENTS
175g unsalted butter
175g golden caster sugar
150g gluten free self-raising flour (sifted)
50g ground almonds
1 teaspoon baking powder
2 teaspoons instant coffee powder (dissolved in tablespoons water – I am using decaf)
3 eggs
3 tablespoons milk
100g walnuts (chopped)
For decoration:
1 teaspoon instant coffee powder (dissolved in a tiny bit of water)
50g Butter
100g icing sugar
A few more walnuts for decoration
METHOD
Preheat the oven to 160C, Gas Mark 3. Grease and line a standard loaf tin.
Cream together the butter and the sugar with an electric whisk or stand mixer until light and fluffy.
Add the coffee dissolved in water. Also add the eggs a little at a time until fully incorporated.
Add the flour, ground almonds and baking powder and mix until combined. Then add the milk. Mix until fully incorporated.
Stir in the chopped walnuts until evenly distributed in the batter.
Bake for 45 minutes – 1 hour until a skewer comes out of the sponge clean.
To make the icing, beat the butter until light and sift in the icing sugar. Add the coffee. Beat again until light and fluffy. You can amend the consistency by adding more icing sugar or more water. It should be thick but still spreadable.
Once the cake is cool, ice and finish off with a few walnuts for decoration.
Enjoy!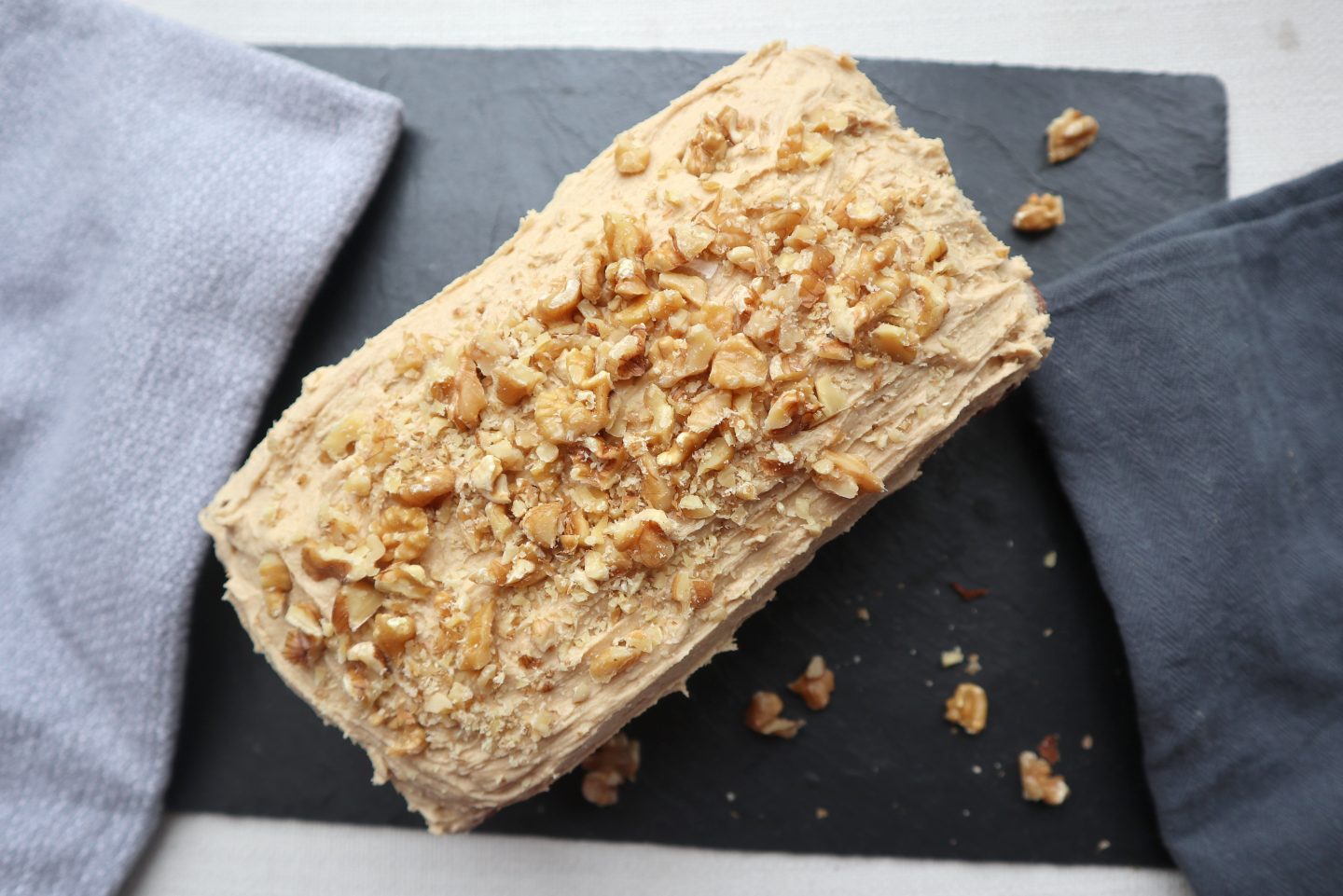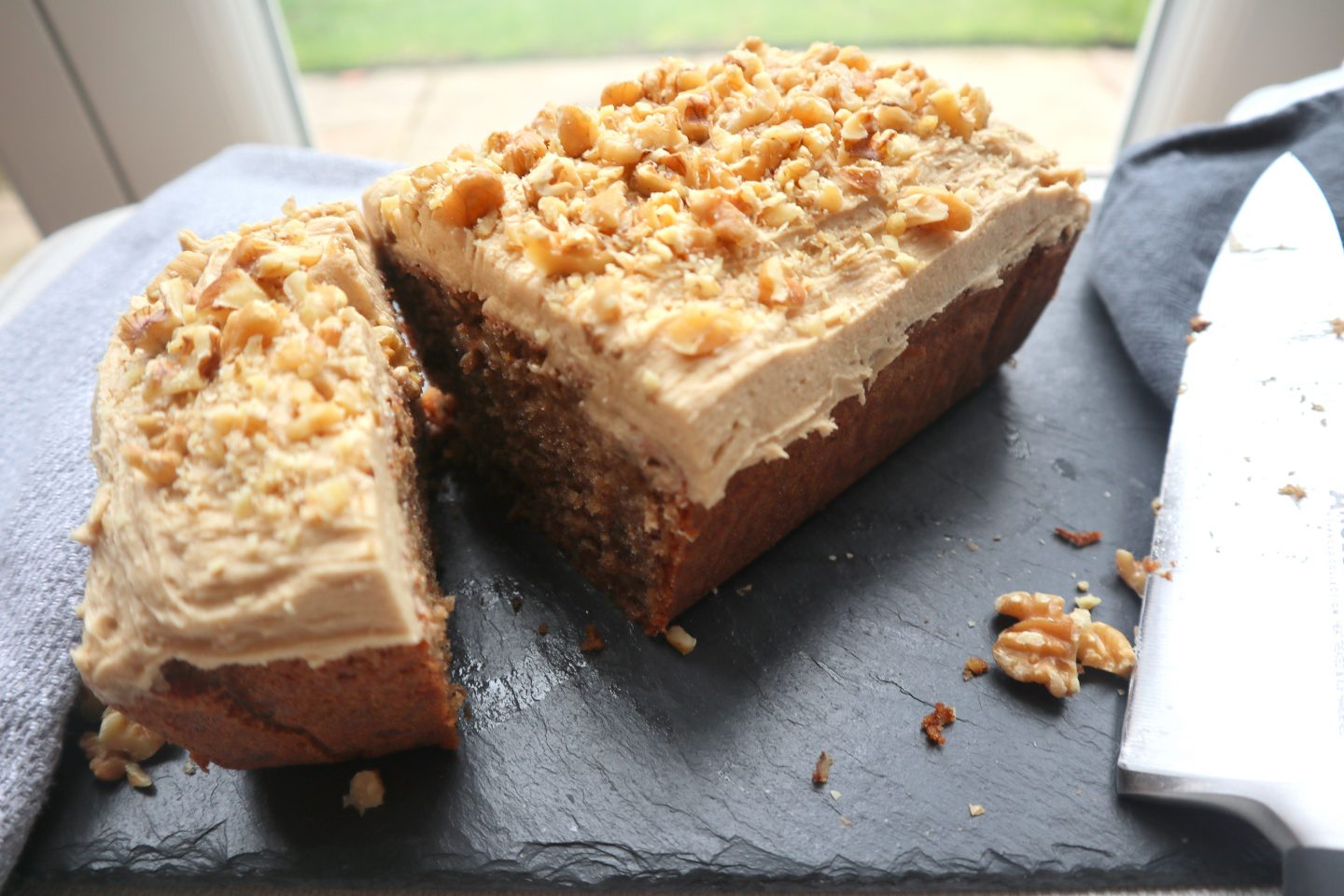 Hope you like this recipe! Let me know which gluten free recipes you might want to see next.
K
X