The perfect gluten free meatball for traditional spaghetti with a subtle and delicious tomato sauce. You wouldn't know they were gluten free! See the recipe below.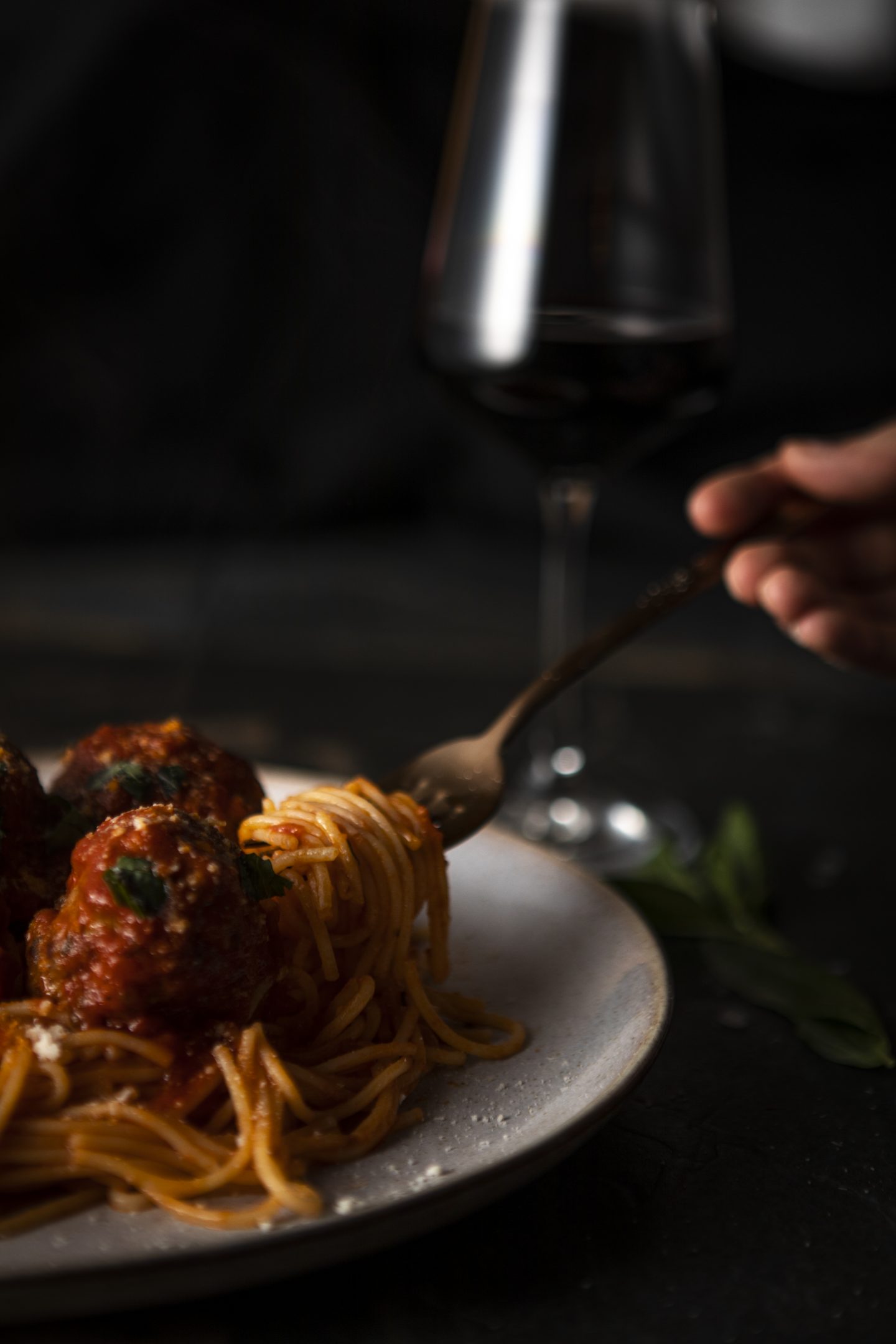 INGREDIENTS
For the meatballs
750g beef and pork mince (equal portions)
2 cloves of garlic (crushed)
150g fresh gluten free breadcrumbs (blitz GF bread in a processor – I used a Genius sourdough loaf)
100g grana padano cheese (grated)
2 medium eggs (beaten)
3 teaspoons of fresh or dried parsley
Salt & pepper
Olive oil to grease
For the tomato sauce
2 tins of chopped tomatoes
1 tin passata
1 teaspoon chilli flakes
Salt & pepper
A handful of fresh basil leaves
METHOD
Preheat the oven to 180C / gas mark 4, and grease a large baking tray with olive oil.
Mix the minced meat with the breadcrumbs, garlic, grana padano, eggs, parsley, salt & pepper. Using your hands combine well in a large bowl.
Roll the balls into small golf ball shapes and lay out on your prepped baking tray.
Cook in the oven for 10 minutes until browned all over.
While the meatballs are in the oven, make the sauce. In a large pan or dish (with a lid) put a tablespoon of olive oil, the chilli flakes and the tinned tomatoes and passata – plus a few basil leaves. Allow to simmer. Once the meatballs are ready, throw them into the sauce and cover (spoon sauce over each meatball so it doesn't dry out). Allow to bubble for at least half an hour, turning the meatballs regularly.
Serve up with your favourite gluten free pasta and a few extra basil leaves.
Enjoy!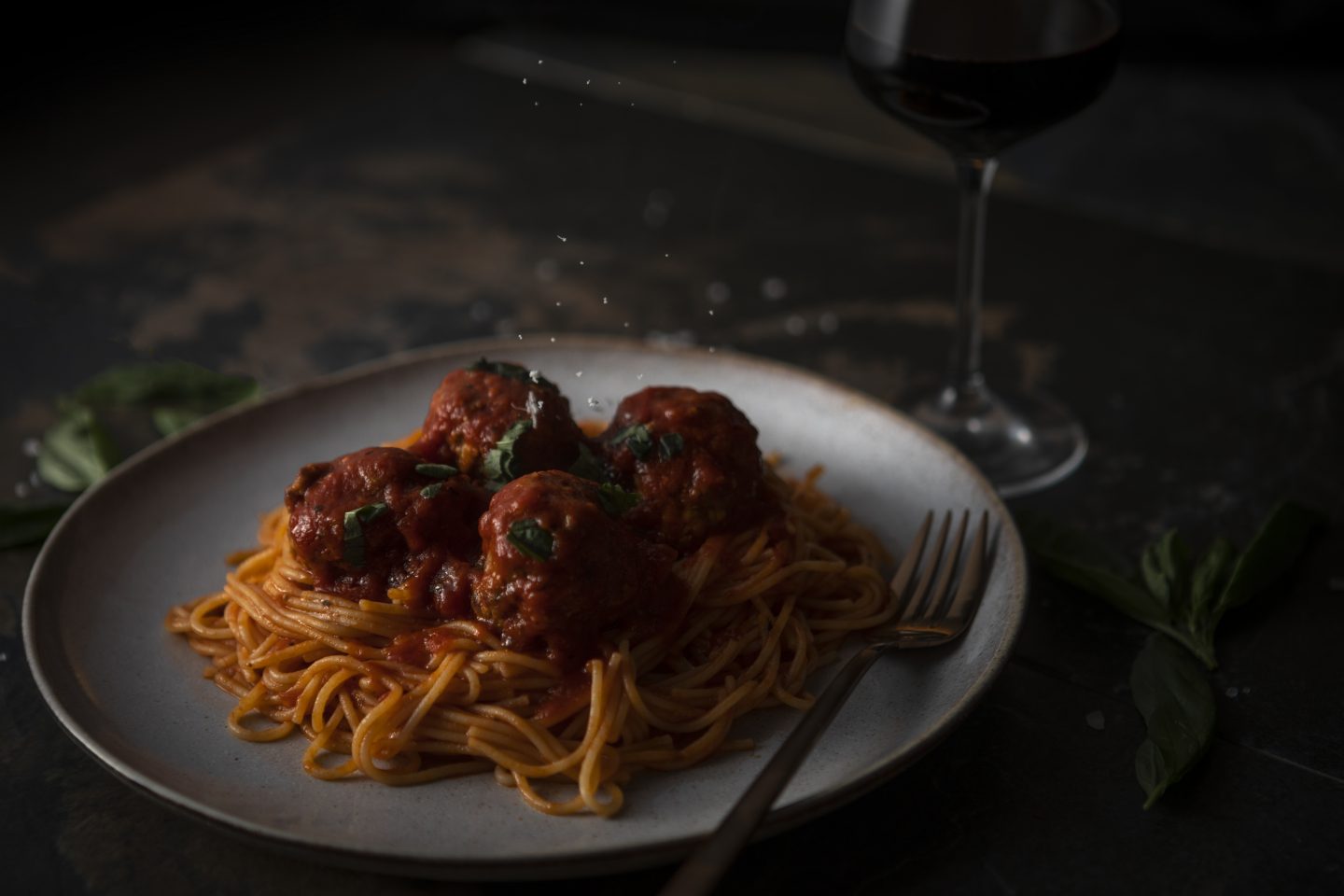 I hope you love this recipe as much as I do! Italian is my favourite cuisine and this easy and delicious recipe is an all time family favourite. If you don't want spaghetti try serving it up with some gluten free crusty bread instead!
K
X