It's that time of year and the pumpkins are back! This easy pumpkin bundt cake would go down a treat at any Halloween or autumnal themed party and nobody would guess it was gluten free!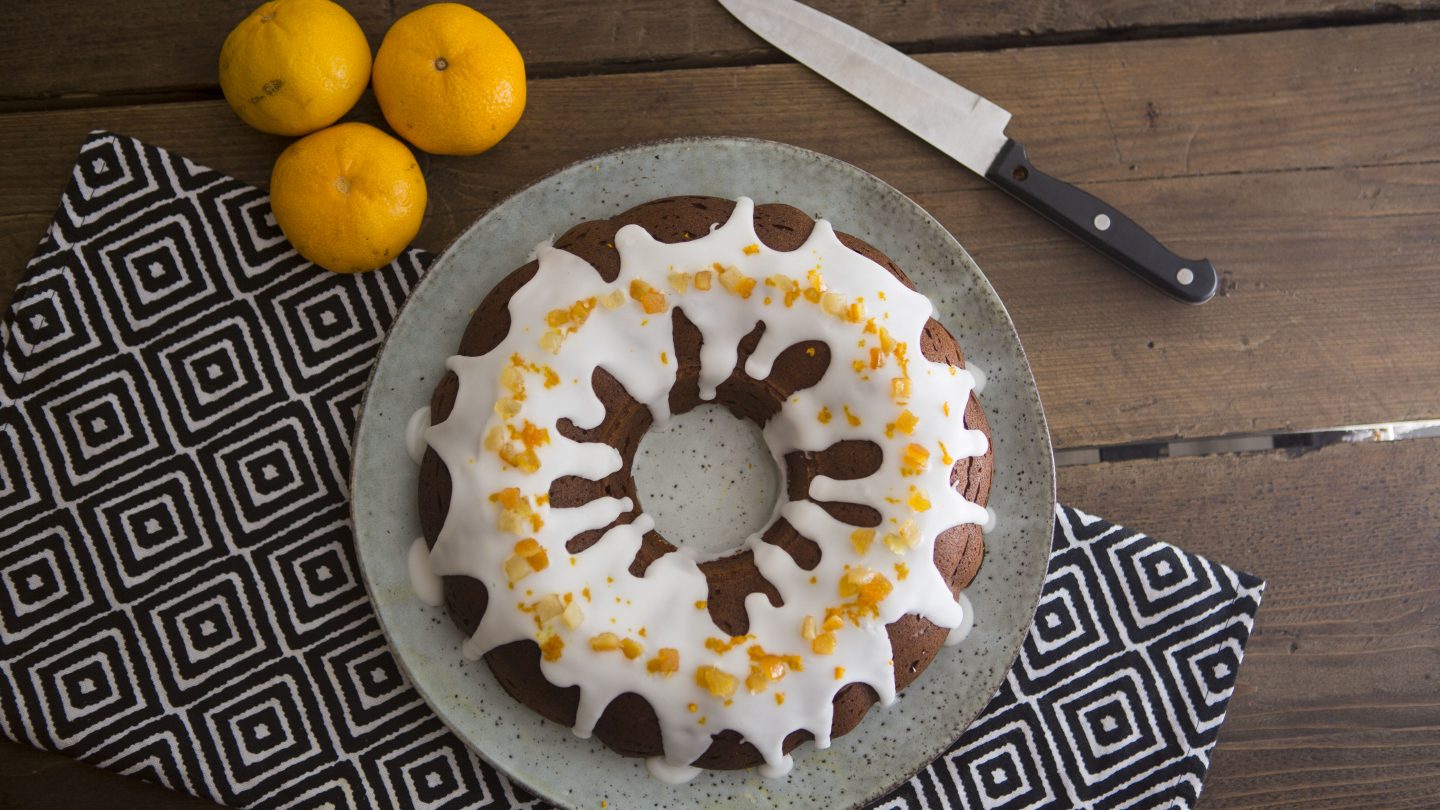 INGREDIENTS
175g soft brown sugar
175g unsalted butter (softened)
3 eggs
1 teaspoon vanilla extract
1 tablespoon natural yoghurt
115g gluten free self-raising flour (I am using Doves Farm)
50g ground almonds
1 teaspoon of baking powder
1 teaspoon of ginger
1 teaspoon mixed spice
½ teaspoon cinnamon
Zest of 1 orange (put a little aside to decorate at the end)
½ a can of pumpkin puree (I am using Libbys 100% pumpkin from Ocado – you can get this at most supermarkets too) OR fresh pumpkin flesh (approx. 200g), blitzed in a food processor
To decorate
300g icing sugar
Water to mix
Candied fruit and orange peel to decorate
Orange peel *optional
You will also need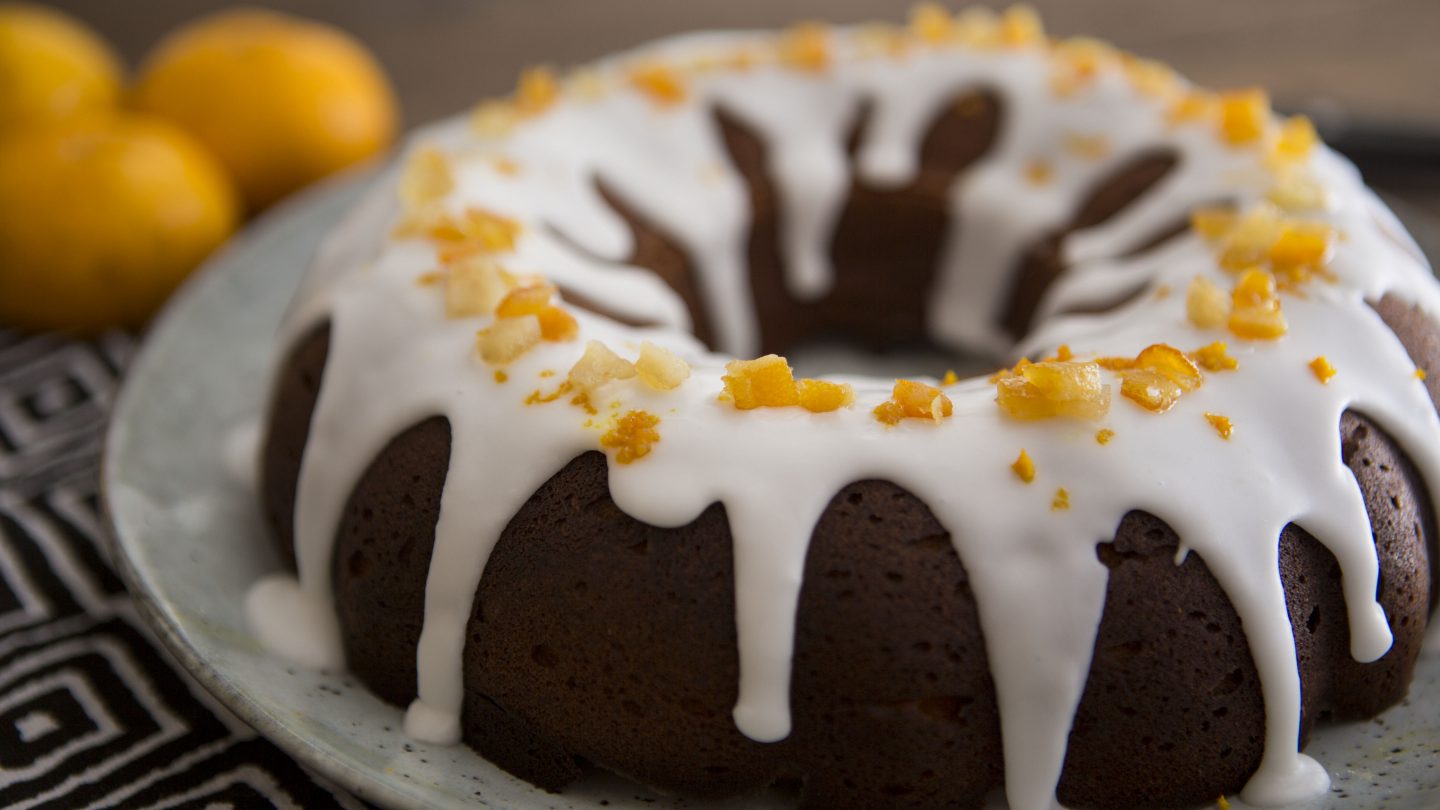 METHOD
Preheat the oven to 180C. Grease your bundt cake tin thoroughly.
Beat together the butter and sugar until light and fluffy, preferably with an electric whisk.
Gradually add the eggs, the vanilla extract and natural yoghurt.
Once combined, add the flour, ground almonds, baking powder, spices and zest and blend to combine, along with ½ a can of pumpkin puree.
Pour your batter into the mould and bake for 30-40 minutes until risen and a when a skewer is poked through the sponge, it comes out clean. Set aside to cool.
While your cake is cooling, make a thick icing using the icing sugar and water. Add water or icing sugar until you get an icing of a thick consistency. Drizzle this over the cake as you wish and finish with candied fruit and orange peel.
Enjoy!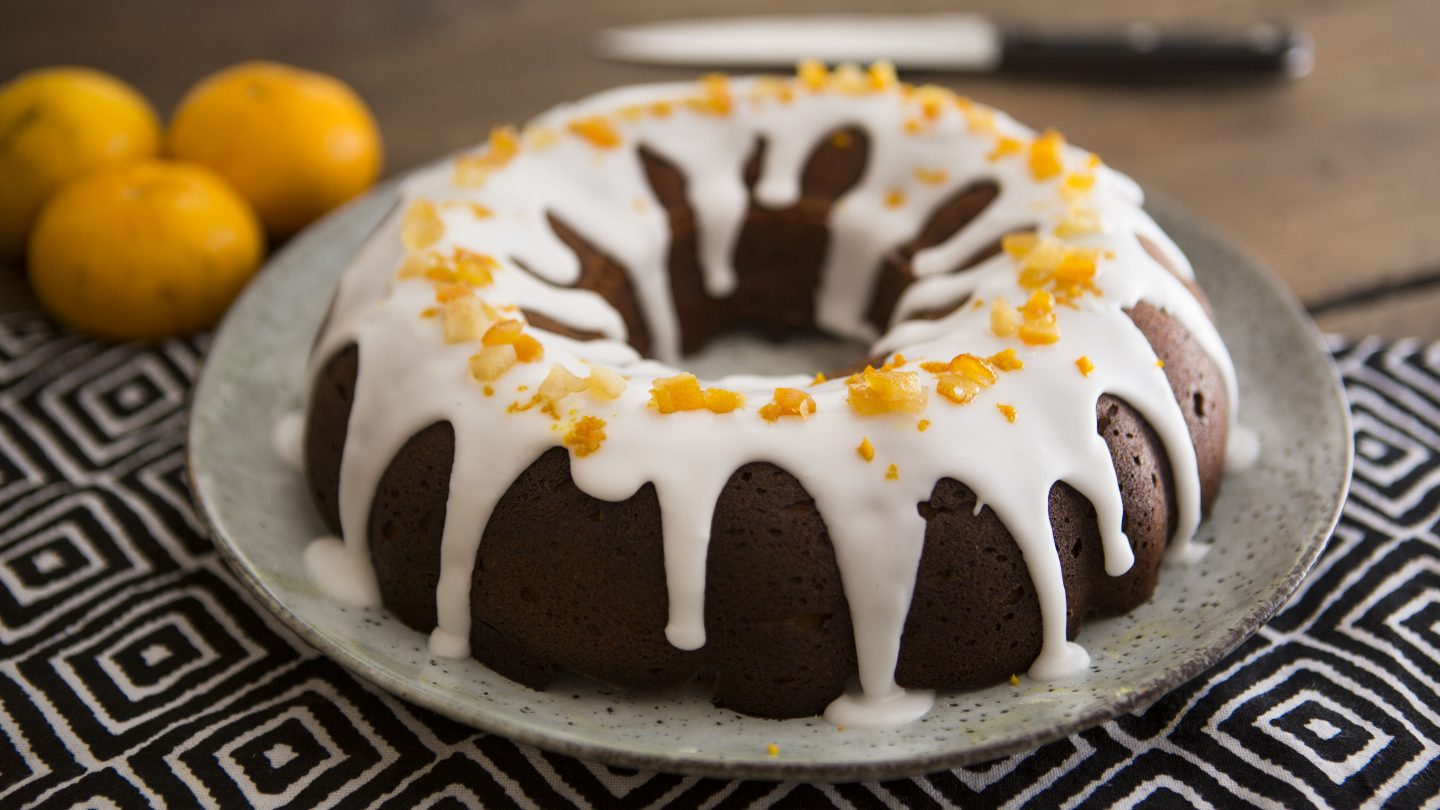 This cake also works great with a cream cheese frosting if you wish to try a slightly different topping, and you can also throw sultanas or currents into the sponge for a little extra depth!
When it comes to Halloween, I also love my marshmallow ghost cupcakes and chocolate orange 'pumpkins' – see the recipes for both HERE.
I hope you have a fantastic Halloween and enjoy the autumn festivities. Let me know which kind of recipes you love this time of year?!
K
X