Potato skins are so simple to make and look more impressive than really they are. You can load them with whatever you like and they always taste delicious. Perfect for an easy but inviting dinner.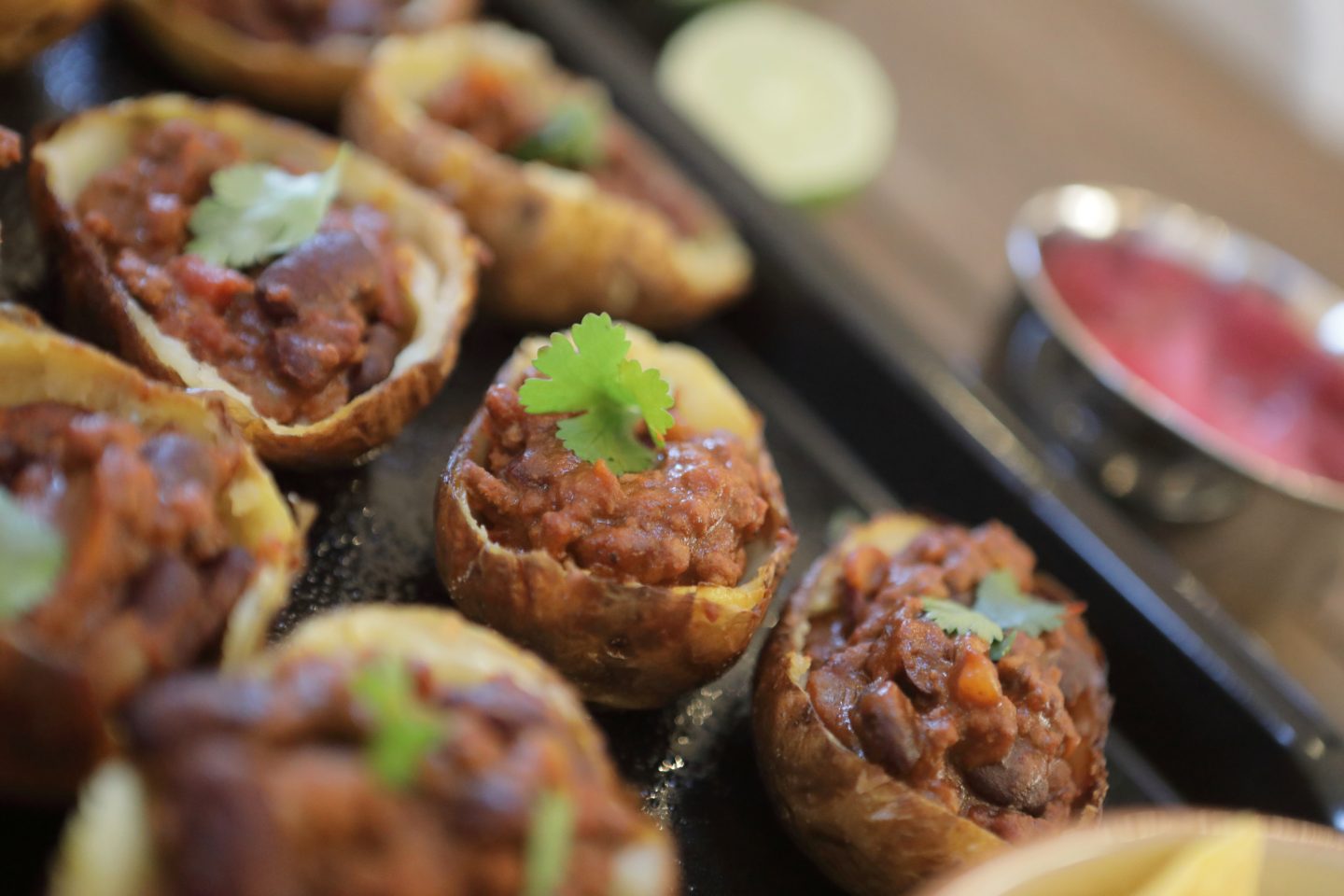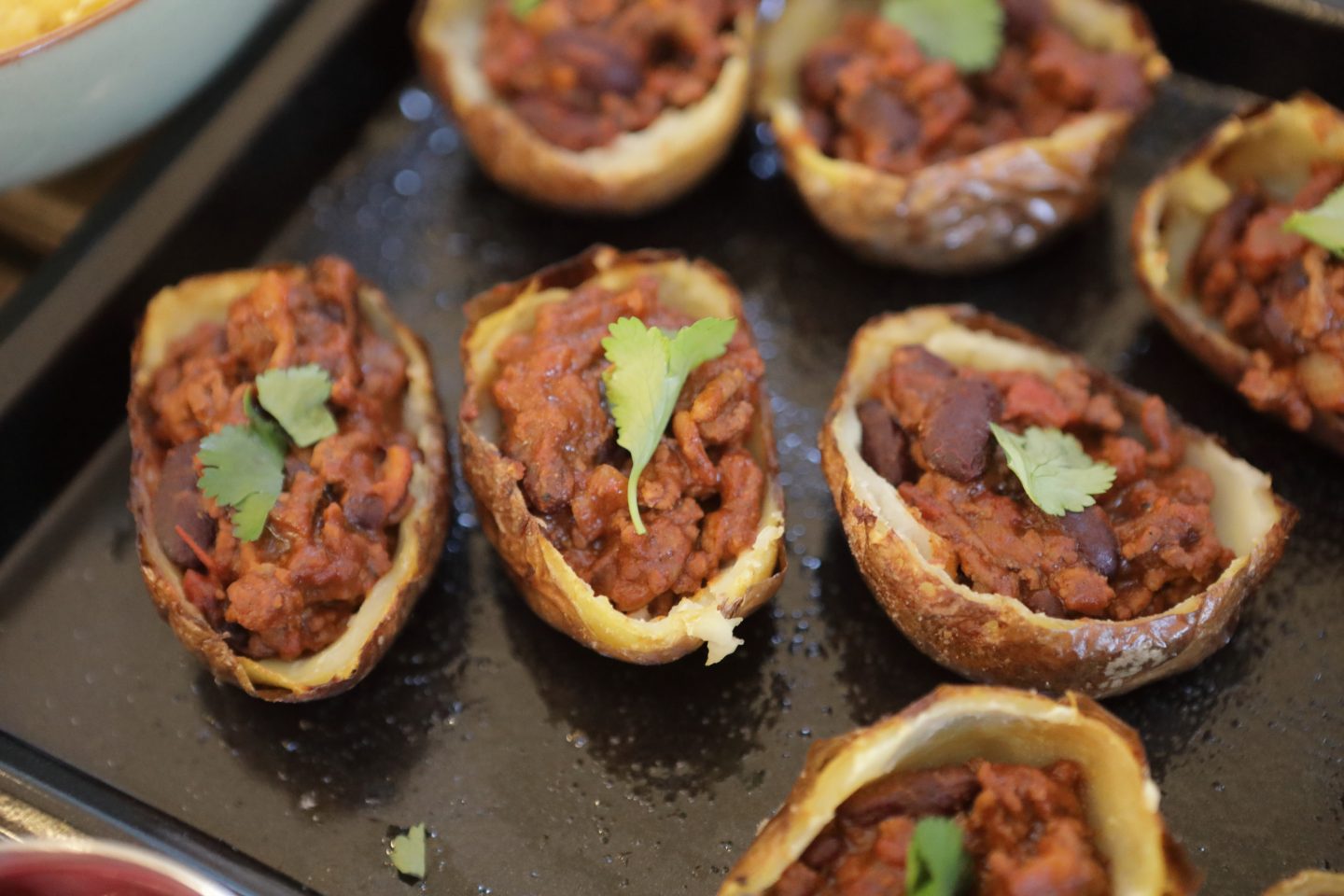 INGREDIENTS
5 baking potatoes (makes 10)
Salt & pepper
Olive oil
METHOD
Preheat the oven to 200C, Gas Mark 6. Prick the potatoes with a fork a few times. If you are short on time, blast the potatoes for 4-5 minutes each in the microwave first before putting them in the oven (this will mean they only require 30-40 minutes baking.
Using your hands, coat the potatoes in olive oil and lots of salt (and pepper if desired).
Lay them on a baking tray and cook in the preheated oven for 30-40 minutes if microwaved or 1hr 20minutes (ish) from raw. Turn half way through cooking to crisp all over.
Remove from the oven and let cool slightly before cutting open and with a spoon, scraping out the potato inside (set this aside, I often keep it to freeze or use in another recipe). Scrape enough for a hollow but leaving a thin layer so the skins still hold.
Lay the potato halves back on the baking try and cook for another 10-15 minutes to crisp up further.
Remove from the oven and load with your favourite fillings, for me it is cheese, homemade chilli, guacamole, jalapenos and of course my tasty pink pickled onions (see recipe below).
These also work great with pulled pork, tuna, cheese or just about anything you fancy! This recipe is easier than you think and great for a weeknight, impressive and tasty tea.
Would you like to see a recipe for my naturally gluten free chilli? It is my go-to recipe that I use all the time, but it is packed with flavour and a few surprise ingredients.
For my homemade guacamole, see the recipe HERE.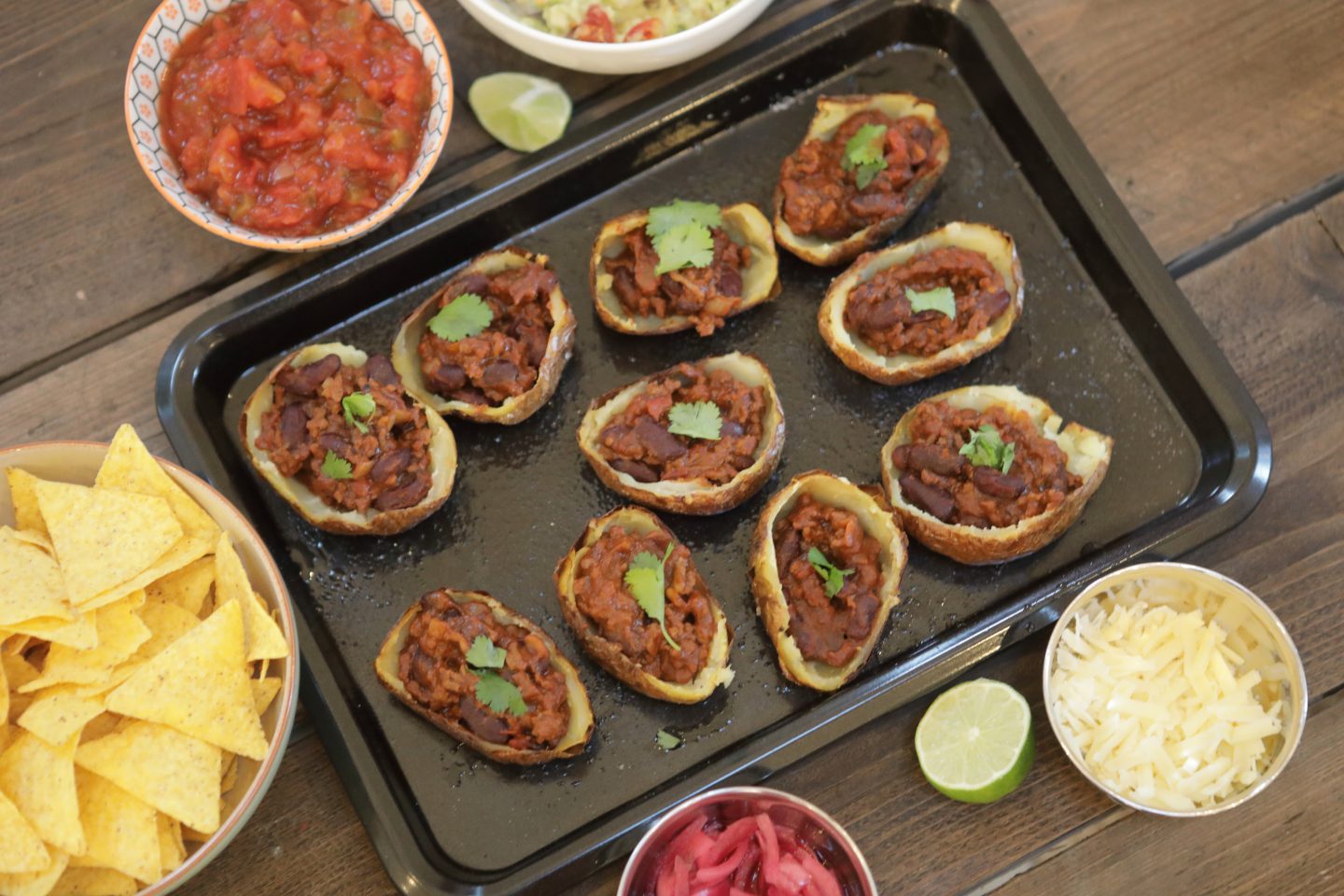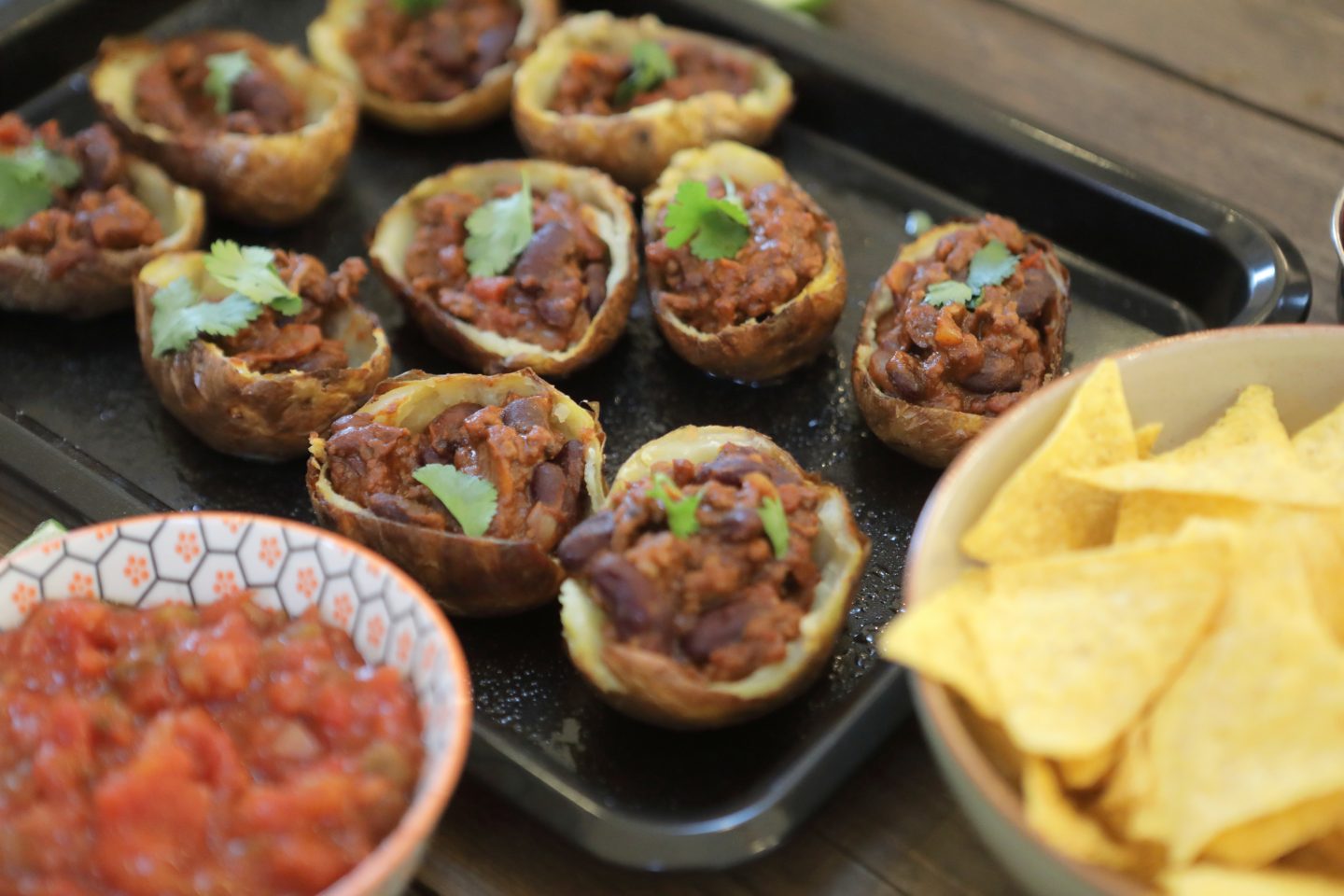 To pickle your own pink onions see the recipe below:
INGREDIENTS
1 red onion
300ml Apple cider vinegar
5 whole cloves
75g caster sugar
1 tsp chilli flakes (more or less to your liking)
1 tablespoon salt
Juice of 2 limes
Cinnamon stick *optional
METHOD
Slice the red onion into thin strips. Pour boiling water over them to cover, count to 10 and then drain.
In a small saucepan, toast the cloves, chilli flakes and cinnamon (if using) until fragrant, stirring constantly for a couple of minutes. Add the cider vinegar and lime juice followed by the salt and sugar. Simmer until the salt and sugar are fully dissolved.
Pour the brine over the onions (make sure the brine covers the onions in the bowl or jar you are using) cover and leave overnight (they should turn a beautiful pink colour!)
Enjoy!
Hope you like these recipes, let me know what you would like to see next… sweet? Savoury?
K
X