It is difficult to resist a homemade chocolate brownie. This recipe has to be one of my quickest and easiest to date (maybe with the exception of my family fruit cake recipe, see recipe here!). These  come out perfect every time – gooey and soft with an amazing flavour. They are not too rich or dense like many gluten free brownies, but are very light, cakey and moreish. I have to say these are the BEST gluten free brownies I have ever made and I promise, you won't be able to tell the difference!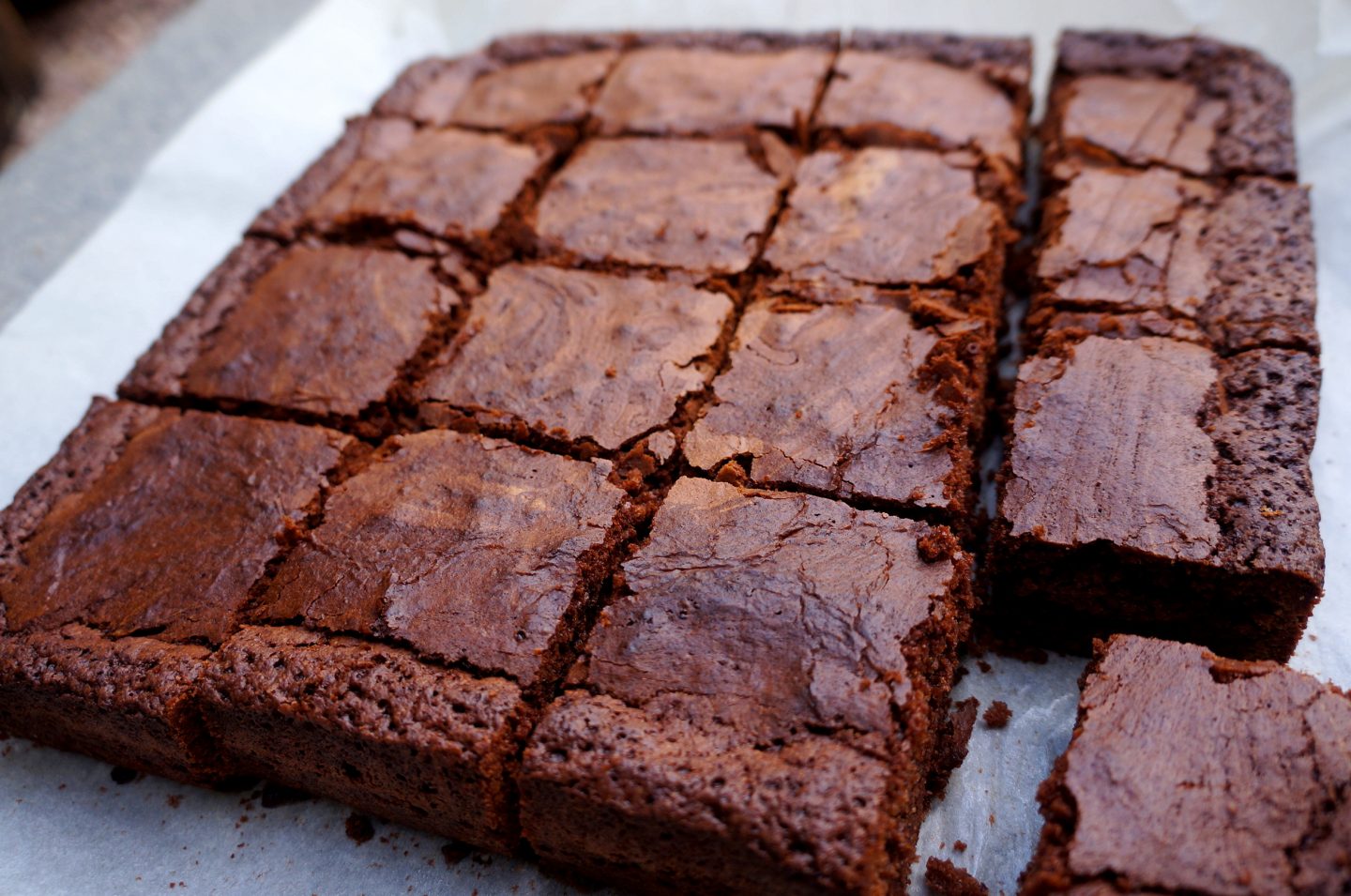 Ingredients
100g/4oz butter
150g/6oz cooking chocolate (milk or dark works fine, I often mix the two – double check it is gluten free)
100g/4oz gluten free self raising flour (I use Doves Farm)
200g/8oz sugar
3 eggs
1 tablespoon golden syrup
Method
Preheat the oven to 180°C, gas mark 4. Grease and line a 6x8inch / 150x200mm (square) baking dish with grease proof paper / parchment.
Melt together the chocolate, butter and golden syrup over a pan of boiling water. Stirring constantly.
Combine together your flour and sugar in a separate bowl. In a jug, whisk the eggs. Slowly add the egg mixture to the flour mixture to combine, forming a smooth batter.
Once the chocolate mixture is fully melted, combine with the egg / flour mixture. Mix well to get a smooth and even brownie batter.
Pour the mix into the prepared baking dish. Cook in the oven for 30-35 mins, until you can put a skewer through the brownies and it comes out clean.
Bring out of the oven and leave to cool. Remove from the tin using the edges of the parchment and cut into squares.
Enjoy!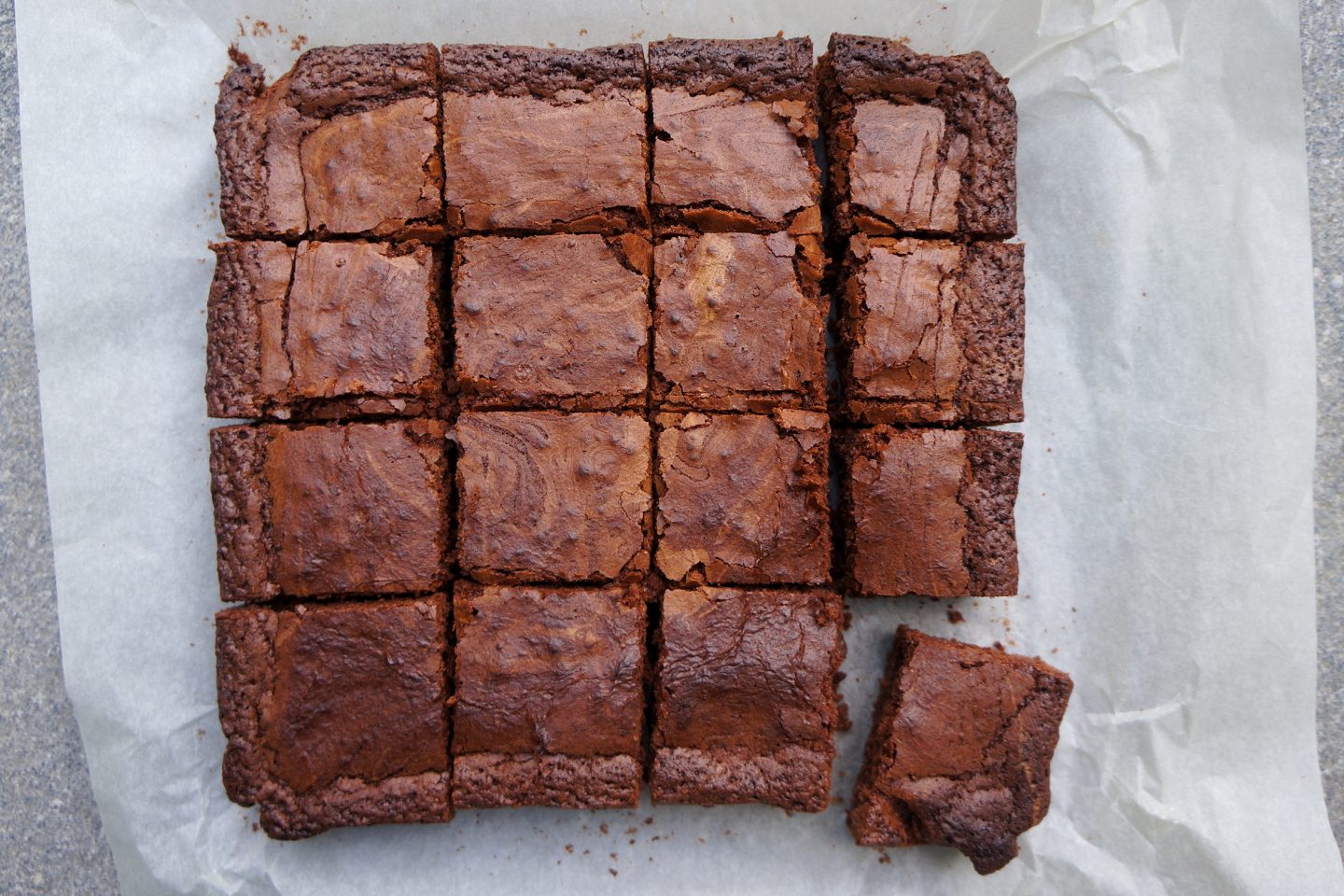 These are so easy and fun to make, making them a perfect midweek treat if you don't have a lot of time on your hands. You can also add in chocolate chips or nuts for a little extra bite. They are SO delicious, so I am always excited to share this recipe.
Gluten free or not, you must give them a try!
K
X