Guacamole is such an easy thing to make and there are probably thousands of simple recipes already online, but everyone has a personal preference – so I thought I would share with you how I like to make mine. I love avocados, they are so delicious and SO good for you, they are packed with potassium, fibre, healthy fats and help lower cholesterol. To me, you can't beat fresh guacamole, it tastes ten times cleaner than any store bought, with a ton more flavour.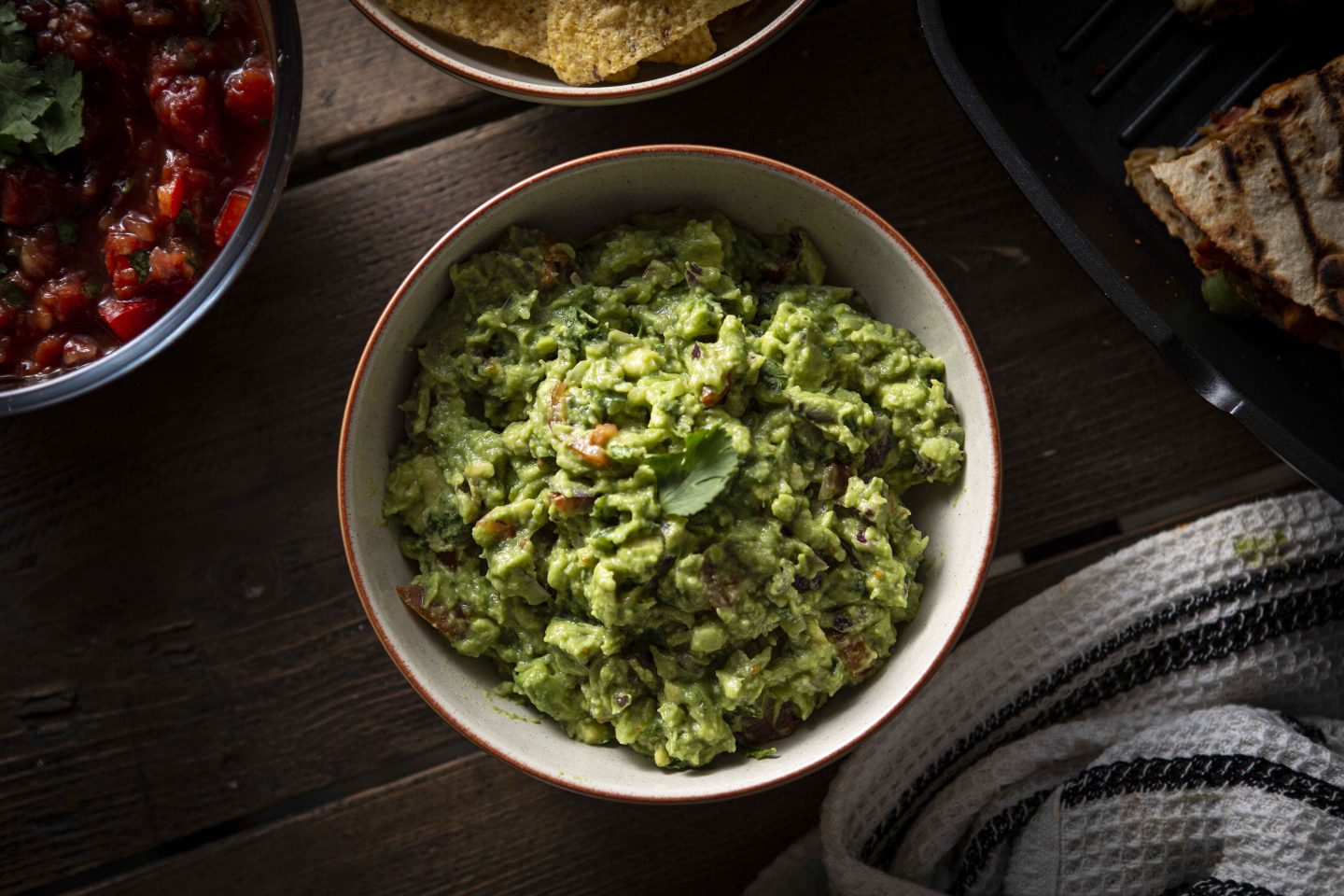 IINGREDIENTS
2 limes
3 avocados
1 red chilli
1/2 a red onion
A small handful of coriander
Olive oil
Salt & pepper
8 cherry tomatoes
METHOD
Finely chop the onion, chilli, coriander and tomatoes. Put aside a tiny bit of the chilli and a couple of coriander leaves to finish afterwards.
Cut the avocados in half, score the inside into chunks before scooping out into a bowl, adding the chopped ingredients and the oil. Using a fork, start mashing together everything together until you get your desired consistency. Mix in the lime, salt and pepper and season to taste.
Finish with a couple of coriander leaves and a little sliced chilli in the centre.
Personally I like mine a little chunky, but you can always keep going with the fork to get it smooth. As I say, everyone likes it differently so you can add more or less of certain ingredients to suit your liking. Note: Make your guacamole a maximum of 30 minutes before serving as avocado can discolour and not look as fresh.
I made this for a couple of girlfriends when we had a board games night in last weekend and it looked impressive, whilst being quick and easy to make! Perfect for when you have guests or even just a night in front of the TV! You can serve it with tortilla chips (which are usually naturally gluten free as they are made with corn) or alongside chilli, fajitas or even on top of a salad if you are making it for lunch. The best part about making guac as a snack (hey that rhymes), is that it's healthy alternative and for us coeliacs, it is of course naturally gluten free.
I hope enjoy this post & I can inspire you to whip up a batch of fresh guac!
K
X